By Alex Kallimanis: Awhile back I had the chance to spend one day in Oslo, which was fantastic. I'd previously been staying with extended family in Sweden and needed to get back to Amsterdam, where we were living at the time. So I bought a one-way ticket a couple weeks ahead of time on a discount airline, Norwegian Airlines and bought a bus ticket from Gothenburg, Sweden to reach Oslo. Before embarking on this endeavor I emailed our Norwegian friend who graciously wrote me a long list of options on how to spend one day in Oslo.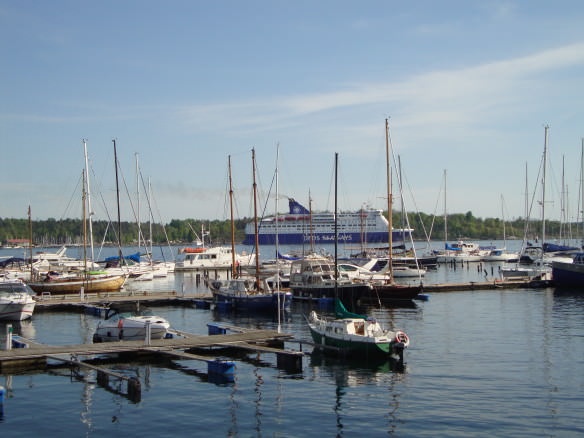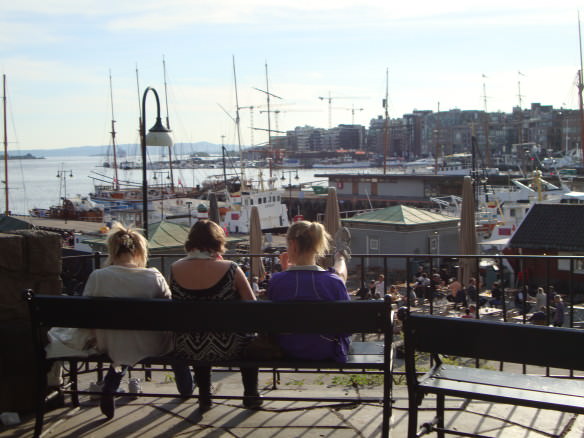 The May Saturday I arrived in Oslo was a gorgeous sunny day and Norwegians were lounging along the beautiful harbour, enjoying drinks among sailboats and the beautiful surrounding islands that dot the bay. Since I only spent one day in Oslo myself, here's the wonderful advice our friend, originally from Oslo, wrote to me. In bold I discuss my opinions on what I personally experienced.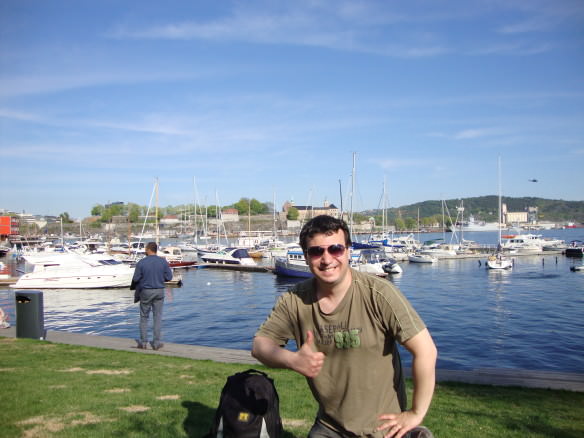 Local Tips
Scandinavia on the cheap is not easy, though there are some things that are free. For you, I guess alcohol prices are the most shocking part….Yes, indeed alcohol prices in Norway are shocking. If you get a cheap plane ticket to Oslo, buy alcohol from duty-free beforehand! 
The area around Oslo Central Station, ie, lower Karl Johansgate (where the buses arrive, too) is most likely the first area you will see, but there is no reason to spend time there. It is one of the least charming parts of the city….Also, a confirmed yes and this was surprising for a wealthy country that has a reputation for taking good care of its citizens (though the drug addicts are mostly harmless).
Grunerløkka is a pretty cool, though a heavily gentrified area, a few kilometers out of the centre, but definitely worth going to if you want to check out the bar scene. Go for the area around Olaf Ryes plass, on the streets either side of it you'll find lots of bars, restaurants and cafes. Beware of staggering, hammered locals, though.
Vigelandsparken (a part of the bigger Frognerparken) is a must, it's a sculpture park, which may sound boring, but it is stunning and somewhere we would always take guests. And it is free! The locals love to run/play soccer/snog/have picnics/BBQ there…I absolutely loved this place! A big thumbs up to Vigelandsparken when the weather is nice, as the sculptures are beautiful and unique, and I found it a great place to relax and people watch.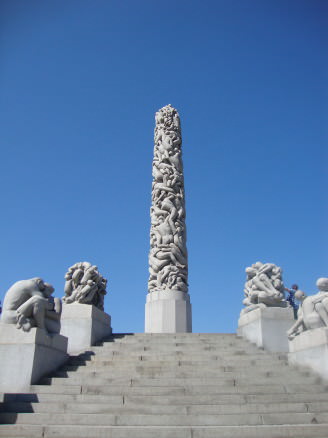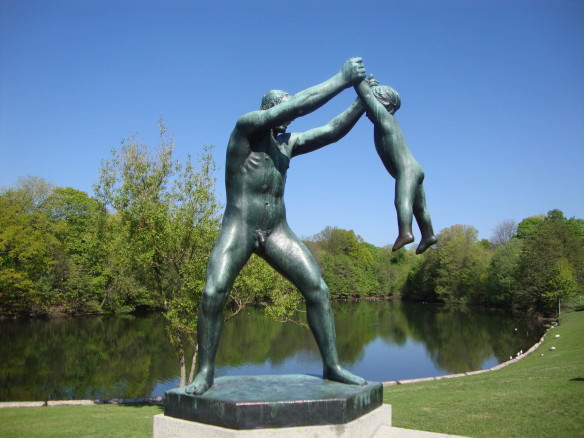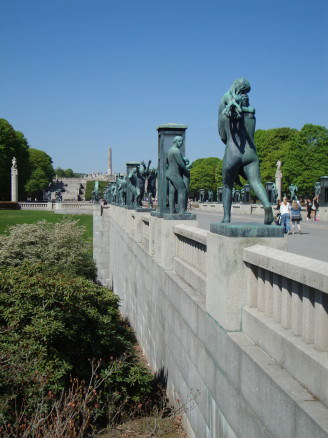 Holmenkollen ski jump is pretty cool. It's new, and I always found the old one fascinating as well…I'm a huge Olympics fan and enjoyed the scenic public transport ride up the mountain. Witnessing all the beautiful Norwegian cottages, and vista of Oslo and the nearby islands and surrounding forests was stunning. And the Holmenkollen ski jumping venue is definitely unique if you've never seen one before, which I hadn't.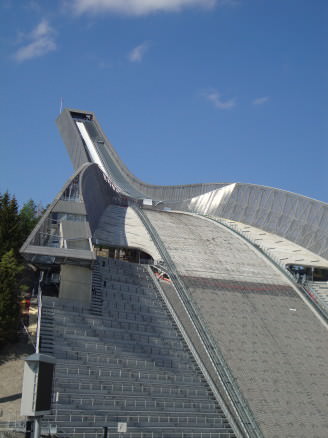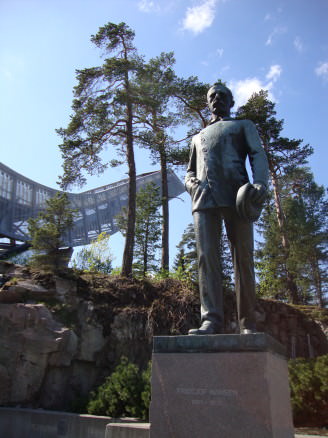 Grønland is an area close to the centre that does not get too many tourists, but we like it. It is not as gentrified as Grunerløkka. You can get cheap Indian food at two restaurants in Grønlandsleiret (you will see them if you walk down Grønlandsleiret street) and Dattera til Hagen on the same street is a nice cafe, also, though a bit more expensive, still with a cool outdoors area. Our favourite bar is also at Grønland – Oslo Mekaniskeverksted (website in Norwegian only).
If the weather is nice, I would really recommend taking a boat ride from Vippetangen to the archipelago right outside of Oslo. The ticket price is the same as a tram ticket, and all the islands are lovely. I kick myself for not island hopping the archipelago as it would have been beautiful and it's pretty convenient. For more info on island hopping check out Visit Norway.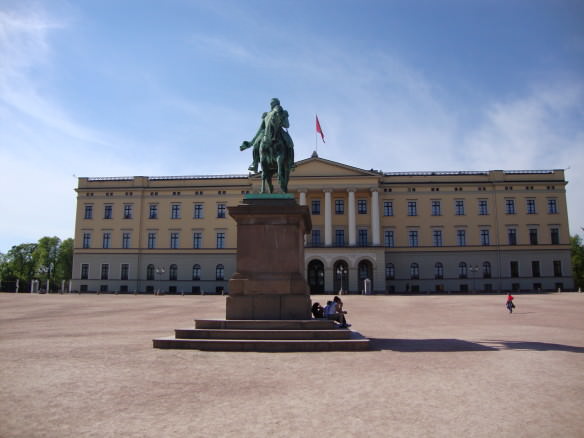 Generally, you can get around to most places around the city centre by tram and underground. It might be worth it to buy a day card or two – have a look at the ticket prices at one of the metro stations. If you buy tickets on the trams, it is more expensive.
If you are into that sort of thing, the Viking museum at Bygdøy is pretty cool. The area around is also pretty. You can catch a boat there from Oslo city centre.
And finally, if you are into art in a strange setting, one of my favourites is Emanuel Vigeland.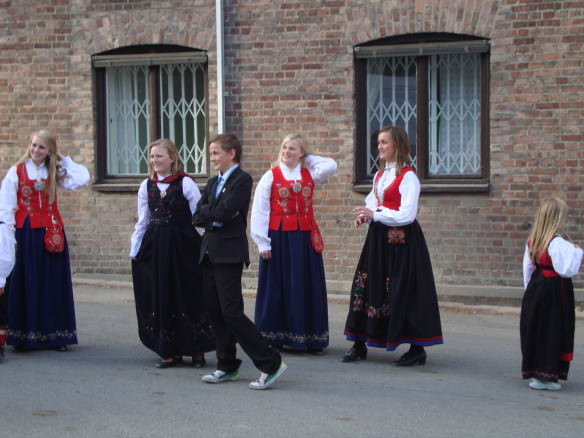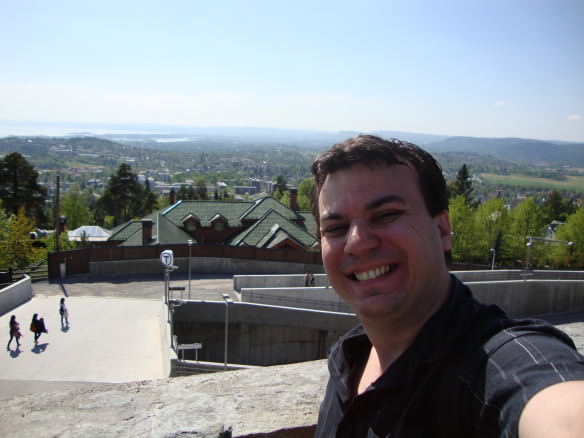 Been to Oslo or heading that way? Where else would you recommend if you only had one day in Oslo?