The 2016 Democratic National Convention took place in Philadelphia this week. And while we won't get political here (asides from saying that Donald Trump would be a disaster as president), democrats made an excellent choice for their convention. Philadelphia is loaded with great history, food, romantic spots and cool hangouts. Here are some reasons that make Philadelphia great to visit.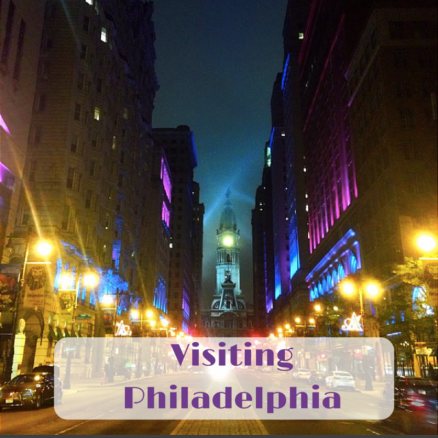 Unique History
Philadelphia is where the Declaration of Independence and Constitution were debated and signed, sparking the birth of a new nation. It was also the capital of the United States from 1790-1800, before the government moved to Washington, D.C.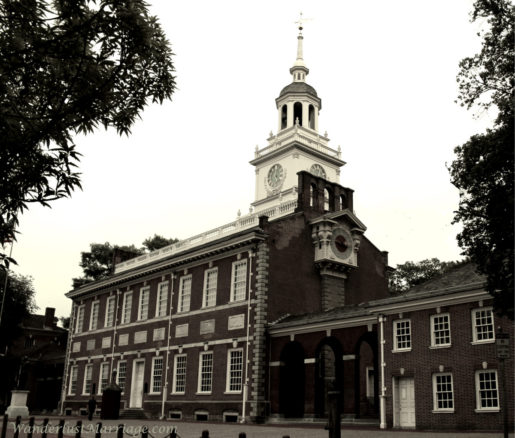 Plan in advance to visit Independence Hall, where the country's most important documents were written. "We hold these truths to be self evident, that all men are created equal." Those were somewhat hollow words back then, considering the existence of slavery. But the country has taken many positive steps forward in the 240 years that have followed. Across from Independence Hall is the famous Liberty Bell, which rang when the Declaration of Independence was first read.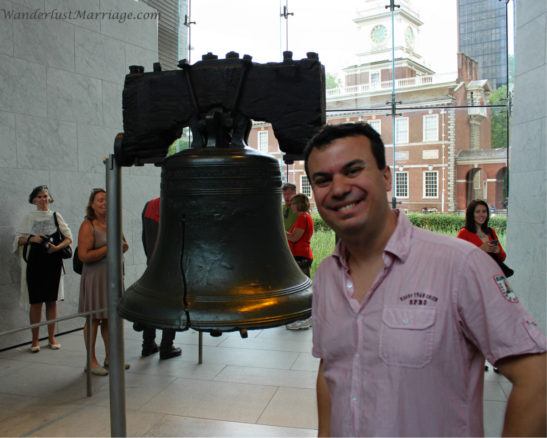 The iconic boxing movie, Rocky, was set and filmed in Philadelphia. Today you can visit the Rocky Balboa Monument, which is on the steps of the Philadelphia Museum of Modern Art. It's an inspiring spot to take in.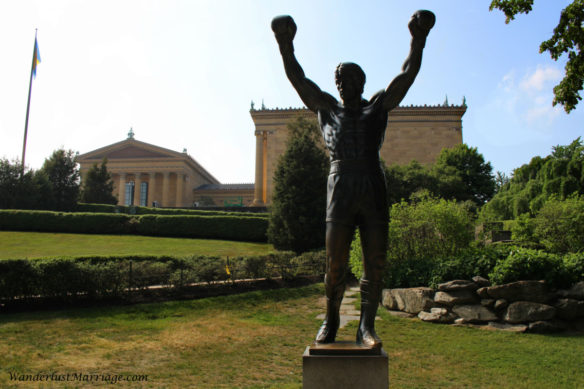 Benjamin Franklin was born in Boston but adopted Philadelphia as his home. He preferred Philly over Boston even in the late 1700's. We've lived in Boston a couple years, and while it's a great city as well, we could see why one of America's most iconic men would have that preference.
Delicious Food Makes Philadelphia Great to Visit
Philadelphia is one of the country's best cities for food, and the culinary scene extends far beyond cheese steaks. While there, we embarked on a food tour with Chew Philly, where we enjoyed a lot of delicious food while learning some of Philly's storied history. We've previously written about Philly's wonderful food scene but we'll recap the highlights.
Reading Terminal Market, conveniently located next to Penn Station, is one of the best markets in the country. Highlights include Dinic's Roast Pork, fantastic donuts and an abundance of great options like tomato pie. Visit the market for lunch and grab some treats for later, it's doubtful you'll leave disappointed.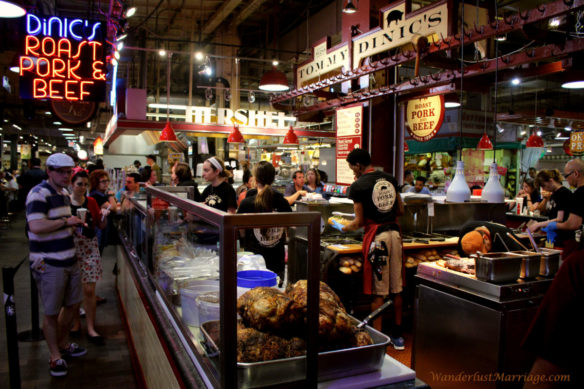 Philadelphia's Italian Quarter is one of the most authentic in the country. Establishments like Isgro Pastries, which has been family run since 1904 is a delicious throwback to the old world. Be sure to grab an authentic tomato pie from Sarcones. There are even a couple great spice shops, in addition to the wealth of delicious prepared food that lines the area.
Monk's Cafe is the best Belgian pub we've visited outside Belgium. Modelled like a Belgian abbey, Monk's Cafe has a great Belgian beer selection to pair with good food like magret de canard (sliced breast from a fattened duck). They even craft a beer in the style of Westvleteren blonde, one of the best and rarest beers in the world.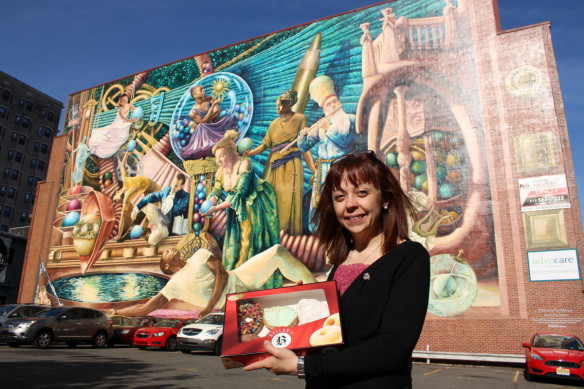 Beautiful Art Makes Philadelphia Great to Visit
If you appreciate art, you'll love Philadelphia. Particularly noteworthy for spending a few hours is the Modern Art Museum and the Rodin Museum. Philadelphia is also packed with beautiful art murals all over town, a city initiative to eradicate graffiti. So you can't miss enjoying great art and architecture while strolling around Philly.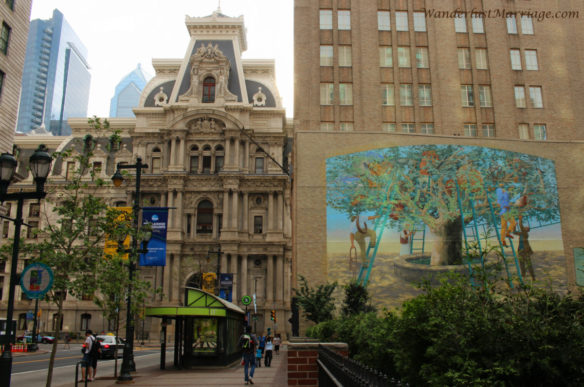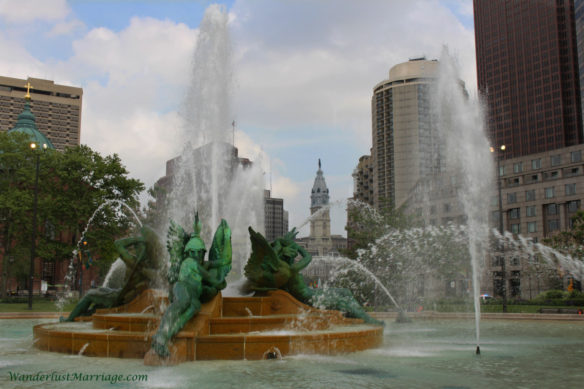 Romantic Spots
Our favorite romantic spot in Philadelphia is Rittenhouse Square, in the French Quarter. The architecture in Philly's French Quarter is impressive, and picturesque Rittenhouse Square is lined with several excellent European inspired restaurants. We enjoyed a wonderful dinner on the outdoor terrace of Rouge, with a lovely view of Rittenhouse Square across the street. It made us feel like we had zipped across the Atlantic to Paris or Brussels.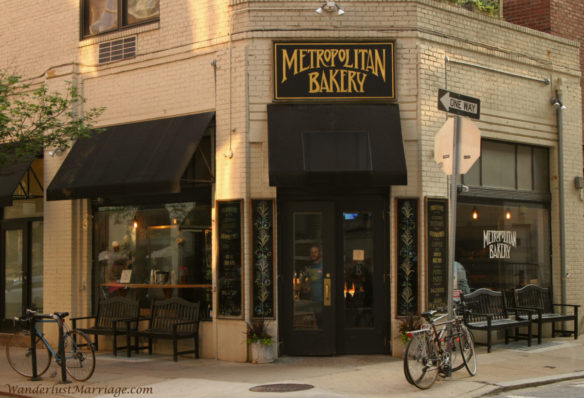 If you're planning a trip to Philadelphia, check out the official page of Visit Philly. Contact alex(at)wanderlustmarriage.com for any assistance with saving on flights and hotels for a trip to Philly or elsewhere!