I've not been arrested yet (knock on wood!). But in the USA, I have semi-regularly had annoying little run-ins with police. Many of these stem from college days, but not all of them. While I won't get into the specific idiotic details, I probably should have been arrested a few times. I was fortunate that I wasn't. But there were also several instances where I did nothing or very little. I still found myself having a scary encounter with an American police officer. In contrast, the past 6 years in Europe have played out quite differently. So what are some general differences between police encounters in the USA compared to Europe?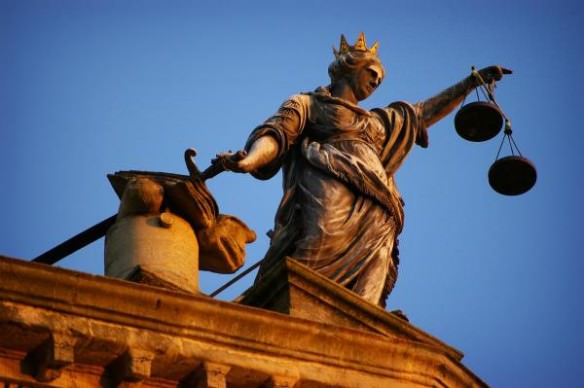 American Police Officers Target Blacks, Minorities and Small Time Drug Offenders
What sparked me to write this happened while watching TV in Manchester, England. I'd had a few pints at the pub. Then kicked back in bed to find an American episode of Cops on TV. I hadn't seen the show in years and decided not to change the channel. As I continued viewing I couldn't help feeling quite depressed and disturbed.
The focus of this mini Cops marathon dealt with diverting scores of undercover man power to take down small time drug dealers and buyers on street corners, people literally purchasing $10-$15 of marijuana or crack. Each time an undercover deal was made, squad cars and cops swarmed in from all sides to take down these "villains". The suspects were then interrogated, handcuffed and the police officers proceeded to give themselves a pat on the back for a job well done.
The "Land of Opportunity" Can Be Harsh and Unforgiving
Most of these police encounters involved down and out people. One small time buyer was even dying of stomach cancer. Rehab needed to be the primary focus over incarceration and a ridiculous ordeal. Booking people over small drug crimes wastes resources, brands people with criminal records and creates a vicious cycle making it more challenging to integrate the incarcerated back into the work force. The USA has slipped in its worldwide ranking of its citizens ability to obtain upward social mobility. Just watching an episode of Cops shows a glimpse into why the "land of opportunity" can be a very unforgiving and judgmental place.
Some Countries in Western Europe Offer More Individual Freedom
European laws differ from country to country, but as previous residents of Amsterdam it seems ludicrous to incarcerate over a small amount of marijuana. In Germany, if you're caught with a small amount of weed, your name might be recorded in the system, but you won't go to jail over it (similar to what the state of Massachusetts has done). Fair enough, and we're sure Justin Bieber would have preferred to be busted with his pot under German or Massachusetts laws rather than totalitarian Florida law.
Differences in Police Attitude Between Europe and America
But enough about drugs. Let's discuss general differences in attitude between police encounters in the USA compared to Europe. The motto of American police is to "protect and serve." While there are many exceptions, I've frequently found the serving aspect of many American police officers to be lacking. And the protecting aspect to often be well over the top. In our current home of Dublin, Ireland, the Gardai (Irish police) don't even carry guns. Neither do the British bobbies.
When serious operations are required, special units can quickly be mobilized. They have the necessary firepower to deal with instances that involve more than $15 of crack. Lax gun laws in the USA have made fortunes for weapons manufacturers. They're made the jobs of American police officers more dangerous.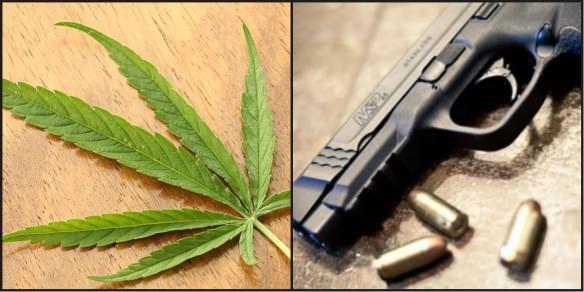 No Random Police Encounters in Six Years Living in Europe
In 6 years of living in Europe, we haven't had a single police encounter. Yes we are a bit older now. But there was an instance in the Netherlands where we should have had some explaining to do. It was the night of the Gay Pride festival in Amsterdam. We were hanging out with friends on the canal drinking some beers. We suddenly inherited one of the commercial paddle boats that are only rented during the day.
Since we were fairly intoxicated, we decided to take the paddle boat on a joyride. Right over to the red light district at 1am. This was an area where the paddle boat should not have been. It was also well past the hours they are allowed to be rented. In the course of our 2 hour joyride, a few police officers made direct eye contact with us. Then simply kept on going about their business. They obviously had better things to be on the lookout for. After all, the paddle boat was still in central Amsterdam. So the company would most likely recover it the next day… In the USA, we surely would have been forced to dock the boat and disembark. Then we most likely would have been searched, and perhaps have even gone to jail.
Police Encounter in the "Sundown Town" of West Palm Beach, Florida
2 years ago we rented a car in Florida and drove from Orlando to see friends in Fort Lauderdale. It was a beautiful trip that was dampened by an unnecessary run-in with a police officer in West Palm Beach. We pulled the car over in a construction area, in an upscale neighborhood to change out of my sandals because my feet were cold. It took all of two minutes for a police siren to be heard and a squad car to be parked right behind us.
I was questioned as to why I was trespassing in a construction zone, which is considered a felony (even though I was only parked on the edge of the lot because there was no parking on the street). The officer asked me if I'd taken any construction equipment (which of course I hadn't), ran our license plate, asked why I had a rental car and searched the vehicle. When everything came up clear, he was nice enough to apologize but said he just needed to be sure. Fair enough, but previously threatening to possibly arrest me over a trespassing felony went way too far.
After that encounter I learned about sundown towns. Sundown towns are historically unwelcoming places for non-whites once the sun starts going down. As I can pass for latino, I was clearly racially profiled by the community and police of West Palm Beach.
A Police Encounter I witnessed in Rome, Italy
In Italy I once saw an Italian man screaming and pointing in the face of a police officer over a traffic disagreement. I was shocked. If that was in the USA, that man would immediately have been thrown to the ground and handcuffed. Americans worry about the freedoms they've lost in recent years due to the Patriot Act, but the truth is that the USA has had elements of a police state for many years now, and many Europeans are aware of this.
The American criminal justice system has in many instances been far too strict on many small "crimes." I applaud states like Colorado and Washington for decriminalizing recreational use of marijuana. These are positive steps forward to having a less intrusive government that wastes fewer resources over frivolous matters, while arguing over a massive budget deficit that funds by far the largest military in the world.
America Has the Highest Incarceration Rate in the World
The USA has the highest incarceration rate in the world with 655 prisoners per 100,000 in the population. The closest European country is Greenland (I know right, who knew!) with 340 prisoners per 100,000 of their population. Our current home country of Ireland has just a fraction of both, with just 94 prisoners per 100,000 Irish residents. While there are elements of freedom of speech in America, having the highest incarceration rate in the world is the antithesis of what a free country is supposed to look like. Also, only 107 Canadians are in prison per 100,000 people.
Why is that and how can the United States do better with regards to prison reform? For starters, systemic racism in US police departments needs to end. Police resources should not be spent busting small time drug buyers. These are often people struggling with mental health issues, and are not hardened criminals.
Police forces need to remember the serve part of "protect and serve." The police force is part of the community and while they have a tough job, they are not above the law themselves. Many American communities need significant investment and police reform.
Tell Us About Your Police Encounters Around the World
We'd love to hear some other stories about police encounters on either side of the Atlantic. What are your perceptions of differences between police in the USA compared to Europe? A good outline of some other differences between American and European culture can be read on Eupedia.