While not on the typical tourist radar, Manchester is a vibrant city with an important history on the world's stage. Manchester was the birthplace of the industrial revolution, and where inadvertently the ideas behind communism were subsequently born. Being a fantastic sports city, with world class museums and many delicious restaurants, there are lots of great things to do in Manchester!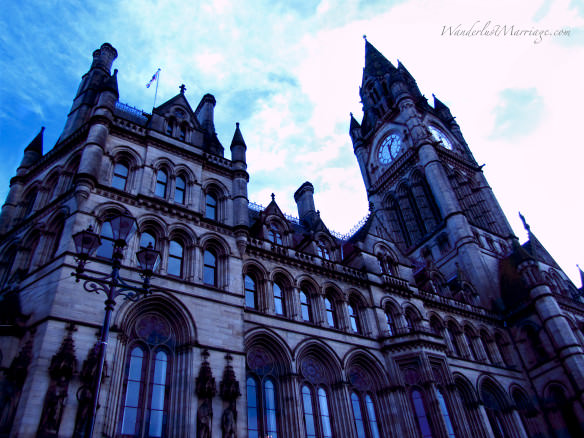 Great Football Tradition and History
If you're even a casual fan like me, the National Football Museum is a great place to spend a couple hours learning about the history of the game not just in England, but globally. In addition to Manchester United, Manchester is also home to another successful football club, Manchester City. They've had recent success in English Premier League and play in modern Etihad Stadium. Manchester United's home stadium, Old Trafford, dates back to 1910 and is a storied venue to catch a match.
While we did not plan ahead to watch either team play while in Manchester, I previously attended a Fulham match in London several years ago. I had a fantastic time in a much smaller, but equally historic sports venue.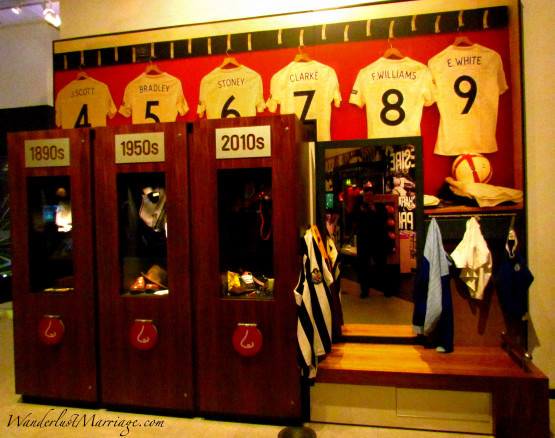 Museum of Science and Industry
The Museum of Science and Industry is not just one of the most interesting things to do in Manchester, but arguably in all of England. This museum houses wonderful antique manufacturing equipment, steam trains, airplanes and an underground exhibit of what Manchester was like hundreds of years ago, to name just a few things. You could spend an entire day in this massive museum complex and not see everything.
Much of the world as we know it took shape during the industrial revolution that began around 1760, and originated in the factories of blue collar Manchester. This transitional period saw a shift from hands-on manufacturing to machine production. As a result, great wealth came to Manchester but many of the workers saw very little financial gain for their hard labor. Joseph Engels was a factory manager in Manchester who provided data and financial support to Karl Marx while he wrote the Communist Manifesto that inspired Vladimir Lenin to topple the Russian Tsar.
If it weren't for Engels, we there probably never would have been a Marx, and perhaps no Lenin, as we know them in the history books. Maybe the Bolsheviks never would have toppled the Russia Tzar that saw modern communism take hold of Russia for 70 years, creating the subsequent 'Cold War'. How different would the world be had Engels not supported Marx from Manchester?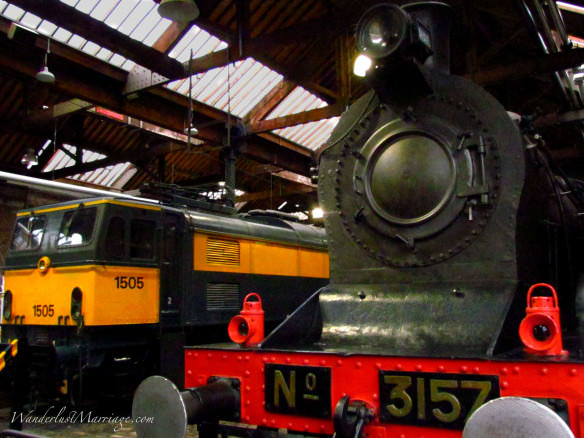 People's History Museum
The People's History Museum is a testament to labour gains and social equality achieved over the last two hundred years in the United Kingdom and elsewhere. In 1800's Britain, if you didn't own land, you didn't have a vote for parliament members. The tide began shifting with a series of hard-fought reforms that continue to this day.
Women earned the right to vote after World War I and the NHS (National Health Service) making health care a fundamental human right for all people in the United Kingdom was established in 1948. This might sound a bit boring to some, but it's actually a very colorful and interactive museum. It's a place where you can play dress up and even touch many of the artifacts on display.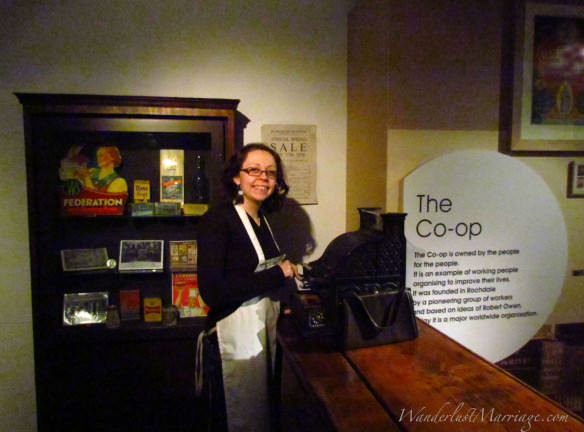 Imperial War Museum
The Imperial War Museum is a fantastic chronicle of 20th and 21st century wars. Being more recent, we learn more about World War II in school and popular culture, but 2014 marks the 100 year anniversary of the start of World War I. This was an equally devastating war where modern weaponry was just taking hold. The war wasn't about taking cities or countries, but for years thousands of men died to literally progress only miles. It was horrific evenly matched trench warfare and it's important we don't forget this war either.
There's currently a special exhibition taking place called Contemporary Art and War. I was shocked to see a painting of former Prime Minister Tony Blair taking a selfie of himself in front of a mushroom cloud, with a big smile on his face (it's also currently on the front page of their website!). If there's a major American museum with a similar portrait of George W. Bush hanging on its walls please let us know!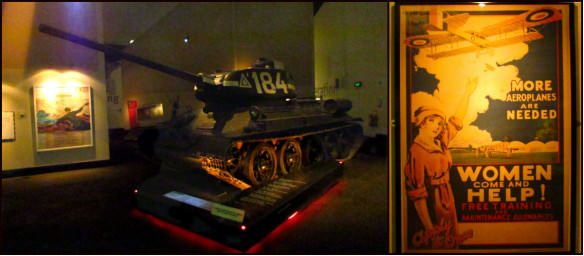 Manchester Museum
Manchester Museum is the natural history museum on the grounds of Manchester University. It's home to a full-size T-Rex fossil. Pretty much enough said as far as great things to do in Manchester. It's also home to a wealth of other great fossils, many of which are now extinct animals. The museum even houses a small rainforest. The lovely campus of Manchester University, which houses cutting edge research, is also a great place to stroll around.
Curry Mile
Curry Mile is the nickname of a short section of Wilmslow Road, in the Rusholme area of south Manchester, near Manchester University. The area is named for the dense concentration of South Asian and Middle Eastern restaurants and take away shops, numbered at around 70 establishments packed close together.
There's lots of tasty options along the Curry Mile. We enjoyed dinner at Mughli, which has a classy modern interior. The curry and tandoori bursted with flavor. We regrettably didn't make it back the Curry Mile for a kebab. But fortunately, Manchester is dotted with some great fast food kebab shops all over town. So we enjoyed several good ones elsewhere.
Where to Stay in Manchester?
We stayed at Roomzzz Manchester City, which is a comfortable and stylish apartment-hotel in the center of Manchester. The building was previously a Victorian cotton warehouse, and has many original features. Air-conditioned apartments feature kitchens, luxury beds and a stylish bathroom with a rain shower and White Company toiletries. The living area has a flat-screen TV, comfortable seating and a work desk.
We stayed at Roomzzz Manchester City for five nights while Bell was working on research at the University of Manchester and highly recommend it. It is perfect for a comfortable extended work trip or city getaway.
More on Manchester
These are far from the only reasons to visit Manchester. We spent 6 days here for a work trip and the longer we spent there the more we discovered. We regrettably didn't make it to the apparently impressive Manchester Art Gallery, or the Museum of Transport, among other places we wanted to visit. But that's a testament to how much there is to do in Manchester.
We also enjoyed many delicious meals and some tasty British ales in some fun and quintessentially British pubs and great restaurants. It was indeed a wonderful time and we'd love to return!
Every museum we've listed here offers free admission. They generally suggest an optional donation of around ₤6 to help keep the museums and exhibitions free for future generations. One exception is the museum of transport which charges a ₤4 admission. In short, Manchester's museums are a great deal!
Disclosure: This article contains some affiliate links. We receive a small commission when you book or sign up through these links and it costs you nothing extra. When it suits you, please use them, as it helps us help you!