Airbnb can be a good website to use for either saving money while you travel or earning some extra cash. For six months we listed our spare bedroom in Dublin on Airbnb to make extra euros for travel. During that time we had guests from England, Scotland, Estonia, Poland, Ireland and Germany share our living space. We've had both positive and negative experiences using Airbnb as hosts and guests.  Here are some pros and cons of Airbnb, with tips on getting a better experience on using this service for staying or hosting.
Pros of Airbnb
Airbnb Saves Money 
If you're willing to share a strangers apartment you're going to save cash with Airbnb over staying in a hotel. The savings per night might not be massive but it definitely adds up. To get the most out of Airbnb, compare apartments listed to equivalent hotel listings in the area of your choice. We often find that booking.com offers the best deals. On a side note, we've seen a lot of innovative booking sites being touted lately, but the gimmicks are generally exactly that. In any event, compare how much you'll save and weigh whether sacrificing some privacy is worth it to you.
Kitchen Access with Airbnb
You'll often have access to a kitchen with Airbnb, which can also save you money. Though you should read the hosts guidelines on use of their kitchen, like whether or not you're allowed to cook your own meals. When we host, in addition to complimentary tea, coffee and continental breakfast, we provide guests with full access to our kitchen. This means they have some fridge space and can cook meals (though the rules are that they have to clean up after themselves). On short stays, we've found that guests typically don't cook. But on stays of 5-7 nights, guests will cook up a couple meals to save money.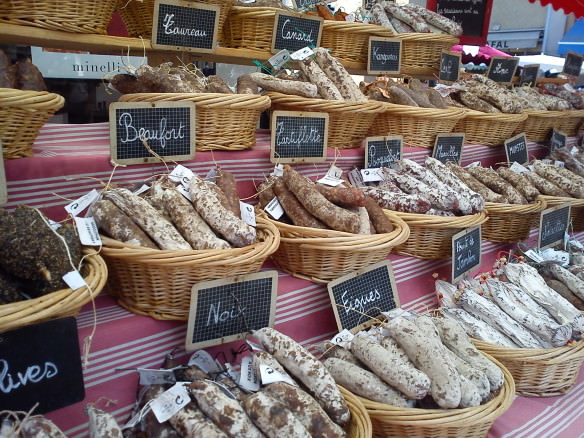 A More Local Experience with Airbnb
Staying in an apartment is a great way to experience a city, and for some places, websites like Airbnb are great options for having a city apartment all to yourself. It doesn't get much more authentic than shopping in markets and bringing fresh local ingredients back to your place to whip up a nice meal (outside of taking employment!) or buy medicine. Additionally, part of your host's job on Airbnb is to ensure you have a comfortable stay and they should have some great recommendations for eating out and using public transport. Some hosts even provide hot breakfasts or give the option to pay extra and they'll bring a hot breakfast to your room.
Want to make money renting out a spare room or save cash when you travel? Sign up for Airbnb here and you'll receive $40 of Airbnb travel credit towards your first stay! 
People use Airbnb for various reasons. We had one guest who stayed Monday through Friday while on a business trip and we barely saw him. He never touched anything in the kitchen so all he shared was our bathroom. In some hotels you share a bathroom anyway, and our spare bedroom is listed for the same price or cheaper than a private room in a Dublin hostel, and our spare room is nicer than a hostel room!
Cons of Airbnb
Airbnb holds guests money for longer than they should 
When people transfer money through the Airbnb system, the money is always held until after the guest checks in, or if the host denies or cancels the reservation. In the event of a cancellation, Airbnb can take 2-3 days to refund the money to a guests bank account. We absolutely hate this about Airbnb and it's one reason why we don't use the site to stay when we travel ourselves. For travelers on a tight budget, having money held for several days can ruin a travel experience. Read this nightmare Airbnb story on Budget Traveler.
A professional host should keep their Airbnb calendar up to date, but at the end of the day they make mistakes and the host has the discretion to accept or deny any request to stay in their house. Always email a potential host to ask whether you can stay, rather than just making a booking based on their calendar being open. We personally don't accept guests that don't already have positive reviews, or seem like they are planning to move to Dublin. Unfortunately we had a bad experience with this as we found ourselves too caught up in our guests drama for a whole week while they searched for jobs and a permanent apartment while being extremely unorganized.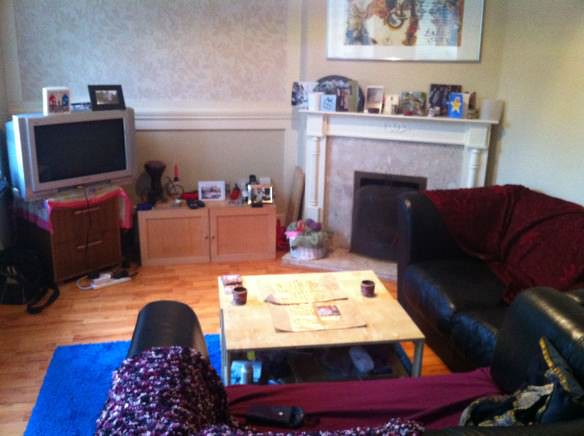 You Sacrifice Some Privacy with Airbnb
This goes for whether you're a guest or a host. While you can have a private bedroom you're often sharing a bathroom and if you want to cook in the kitchen you may have to negotiate times with your host. When we host we usually don't cook at home much, using Airbnb as an excuse to either eat out or just grab some easy takeaway. This also allows the guest to have access to cook in our kitchen if they wish, but every host is different. Again, if you're hosting, it's part of your job to make your guests feel comfortable and welcome. We personally feel this means giving them some space in the kitchen and living room, if they want that, and communicating well about the expectations. 

Airbnb Hosts Can Cancel Last Minute 
If a host does this they better have a good excuse. We've never canceled on any guest whom we already accepted their booking. That would both be unprofessional and unfair. Again, Airbnb holds guests money and they don't have good customer service for finding people an alternative accommodation if a host cancels on them. Airbnb needs to do a better job with this.
Personal Experiences with using Airbnb to Stay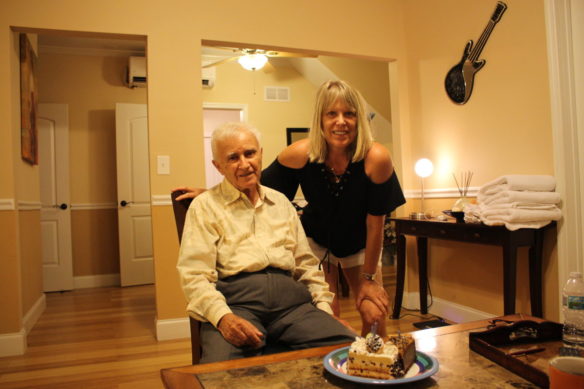 We've now had some great experiences staying in Airbnb's around the world, like the one pictured above in Tarpon Springs, Florida to celebrate my father's 90th birthday. When we've used Airbnb to stay, we've always booked private apartments. Budget travelers will save cash by booking just a room.
When we were younger, we both hosted and stayed through couchsurfing and had some fantastic experiences. But as the mainstream media began advertising couchsurfing as a "free place to stay" the website began drawing a freeloader element that doesn't understand that in lieu of exchanging money, the website is about exchanging cultural experiences. Airbnb can have an element of cultural exchange, which we really liked as hosts, but the exchange of money naturally created different expectations. As a host, you have an obligation to be more flexible with your paying guests.
Biggest Airbnb Tip for Guests 
Check the host's reviews very carefully. Make sure they have a lot of consistently good reviews. Also, read the hosts rules and follow them.
Biggest Airbnb Tip for Hosts 
Be professional and accommodating to your guests. They're paying money to stay! And along with checking their reviews, you may also want to ask guests requesting a week's stay what the purpose of their visit will be. It's your house so you have the right to ask before accepting a booking. If they plan to move to your city understand that the dynamic is very different to someone who is just visiting as a tourist to have a good time. Be prepared for this should you choose to accept the booking.
Disclosure: This article contains some affiliate links. We receive a small commission when you book or sign up through these links and it costs you nothing extra. Thanks for using them!