On April 30th 1975, as North Vietnamese troops closed in on Saigon, helicopters evacuated the last remaining Americans from atop the US Embassy. It's one of the most iconic war images in American history and it marked the beginning of Vietnamese independence, after years of occupation by the French, before the Americans took over. Naturally it took time for the nation to stabilize enough for Vietnam to open its doors to tourists, but as the industry has grown, so have the numbers of Western holiday goers to this once war ravaged nation. As an American and an Australian couple, we found the experience of traveling in Vietnam to be frustrating and challenging, but also beautiful, moving and rewarding. We loved Vietnam, but many will never return.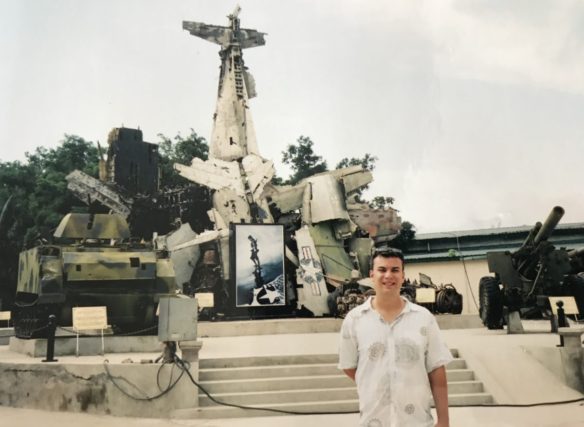 Notably, the biggest travel blogger in the world, Nomadic Matt (who is also American), has written on why he will never return to Vietnam. Matt Kepnes felt that during the 3 weeks he spent there, he was profoundly mistreated, more so than any other country he has visited. Others have written about having their purses snatched, unsafe pedestrian crossings (and they are indeed a spectacle to be seen), poor hygiene, contaminated food and constantly being hassled as reasons they will never return to Vietnam.
It was 2005 when Bell and I spent 12 days traveling Vietnam. We flew into Ho Chi Minh City (formerly Saigon) and spent a few days there before catching a train to the beach town of Na Trang. We then flew to Hanoi in the north and took a beautiful tour of the Perfume Pagoda and spent overnight on a boat in stunning Ha Long Bay, kayaking among beautiful limestone islands and a gorgeous sunset. The downside was that our boat had no air conditioning, and before bed, while drinking a beer on the deck, I also noticed our boat came inclusive of some furry friends- rats! Vietnam is not a place for the squeamish and there were many moments when we didn't think we'd look back one day and think wow, we loved Vietnam.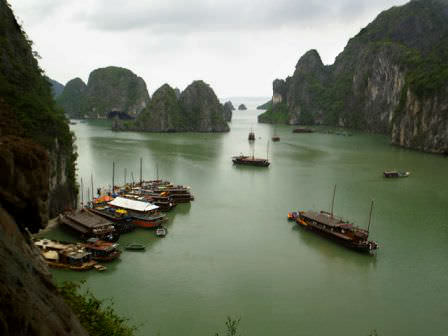 If you plan to visit Vietnam, here's what you can expect, and some tips to make your stay more enjoyable:
Respect the Locals – This can frequently feel challenging because you often won't feel respected in return. But we also had many friendly and honest experiences with locals where we felt genuine hospitality and goodwill. The Vietnamese have endured great hardship by the hands of recent Western generations and as a tourist to Vietnam you should be cognizant and sensitive of this. Many tourists these days aren't, and simply go to get drunk on cheap beer and have no concern or interest in the locals. This creates a vicious cycle of resentment by both hosts and guests- do your part to break this trend and you will receive more respect in return.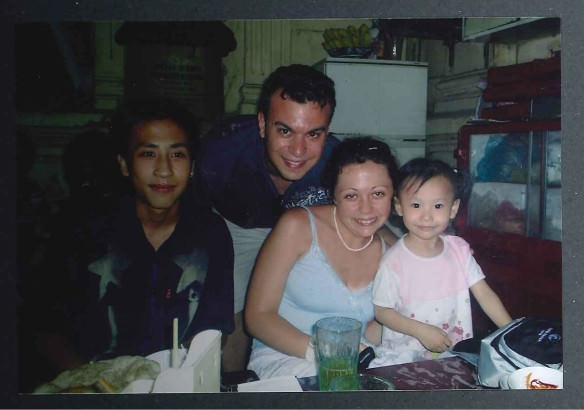 Be Patient- If there's ever a time in life to exercise your inner zen, it will be trekking through Vietnam. You will constantly be hassled to be taken somewhere by either taxi, motorbike or bicycle and you will continually be pestered to buy things for higher prices than you should pay. Keep in mind that Vietnam is a developing country and many are struggling to feed themselves, so you are privileged just for being there, despite how budget you think you are. A firm "no thanks" and moving along will alleviate some frustration.
Know How to Bargain – We found Thailand to generally be better for bargaining. Some Vietnamese will not come down in price, or come down very little. If you really want something, check that it seems of reasonable quality and know your price point. Don't be afraid to walk away, you may get called back for the price you want. But also try not to insult locals with an insulting counteroffer. Many Vietnamese continue to feel exploited by the West, and by trying to significantly undercut a reasonable price, it only reinforces this perception. Bear in mind that $1 goes much further for them than it does for us.
Understand the ballgame going in – Sanitation and refrigeration in Vietnam often aren't that good. While we did not get major food poisoning, some people do. Bell had stomach difficulties and eventually decided to go vegetarian. If you think the food is suspect, perhaps stay away from the meat. Road rules are almost non-existent and crossing busy streets in Vietnam is frequently referred to as a "leap of faith." In the beginning, it's best to wait for a local and cross the street with them. It's amazing how cars and motorbikes will miraculously veer around you, and eventually you'll get the feel for doing it on your own.
On our first night in Vietnam, in Ho Chi Minh City, we had a balcony overlooking a busy intersection and spent 2 hours enjoying drinks and being in awe of the spectacle that is Vietnamese traffic. With that said, don't carry your passport or too much money or credit cards in your purse crossing these intersections, as it is possible that your purse will be purposely removed by a thief on a motorbike.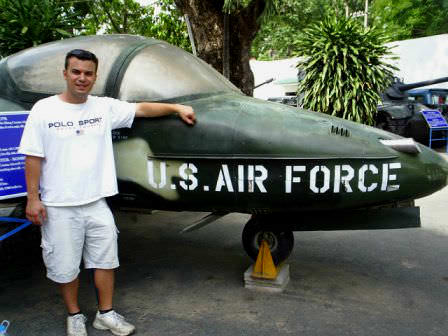 Have you been to Vietnam or have any interest to go? Was it a joy or a nightmare? Let us know your thoughts in the comments!