Between breathtaking towns, serene beaches, impressive monuments and placid lakes, India is home to an abundance of tourist destinations to enjoy. There is a wealth of activities and places in India for honeymooners and couples to visit. We've narrowed down the list so that you can plan a wonderful trip without hassle. For romantic experiences, you can embark on a sightseeing tour of popular attractions, have a candlelit dinner along pristine beaches, enjoy a houseboat ride, and rejuvenate among lush environs. If you are looking for the most romantic things to do in India, keep reading!
(Note: Travel to India is currently restricted for many nationalities due to Covid-19).
15 Most Romantic Things to Do in India
1. Capture your love with a backdrop of stunning Taj Mahal in Agra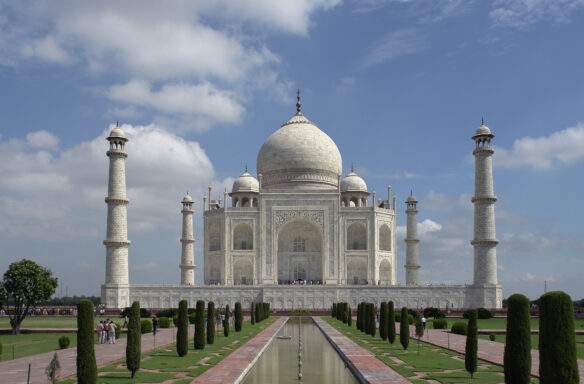 The Taj Mahal is the epitome of love. This UNESCO World Heritage Site is an architectural marvel which was built by Shah Jahan in memory of his wife Mumtaz Mahal. What better way to express your love than by visiting. This is one of the finest masterpieces ever built by Mughals in India. You can take a sunrise tour or sunset tour to the Taj Mahal and witness the magnificent beauty of this enthralling edifice when the sky turns yellowish red, intensifying the charm of this wonder. Plan a photoshoot in front of the Taj Mahal to capture memories of a lifetime with the love of your life.
2. Admire the Pichola View from the Luxury Taj Lake Palace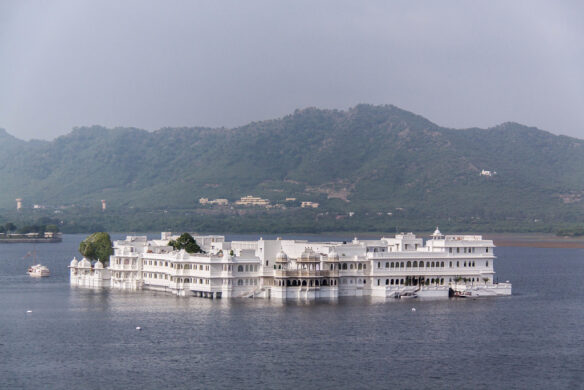 Taj Lake Palace is one of the most romantic places in India. Situated along the lake, Taj Lake Palace is a five-star hotel and an iconic resort that offers an authentic experience to couples and honeymooners. You can savor the glorious view of Lake Pichola during sunset when the charm of the lake is magnified. Enjoy the world-class services and modern luxury at Taj Lake Palace.
3. Enjoy a Romantic Evening along Goa Beach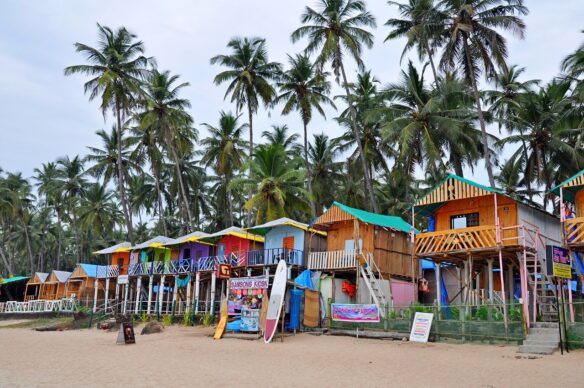 The popular beach vacation destination of India, Goa is home to innumerable explored and unexplored beaches. You can embark on a romantic boat ride, spot dolphins, take a stroll on the shore, and witness glorious sunsets. There are several isolated yet amazingly beautiful beaches including South Goa and North Goa beaches where you can also indulge in water sports. The scenic charm and tranquility of the coastlines intensify during the evening hours. You can even enjoy a candlelight dinner on the beach shores and create fond memories with each other.
4. Enjoy the Backwater of Kerala through a Private Couple Houseboat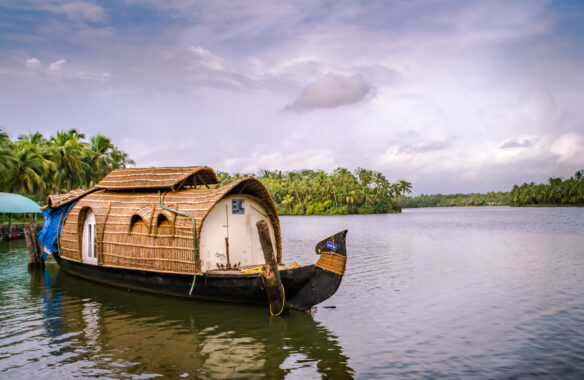 Looking for a place to soak in romance while admiring nature? Then, Kerala backwater is a perfect place to visit. Staying in a houseboat and exploring the brackish lagoon with the Arabian Sea in sight looks amazing. Take your better half on a memorable ride and enjoy the cozy as well as romantic environs of the private houseboat where you two are the only people who can embark on a romantic outing. Enjoy your passionate moments amidst the breathtaking vistas and awe-inspiring ambiance of the backwater of Kerala.
5. Soak in the Romantic Vibes during Shikara Ride in Kashmir, India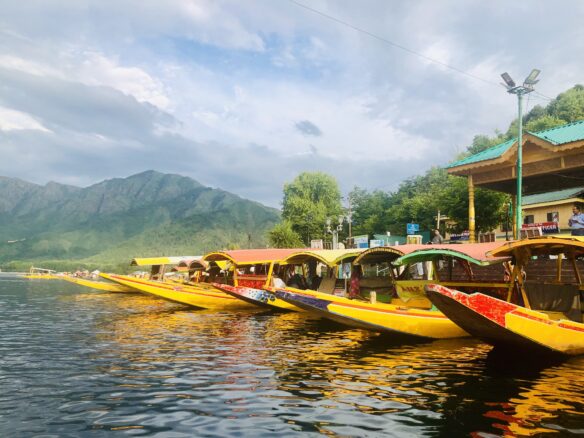 Even the most unromantic people will turn into romantics when they step foot in Kashmir, which is fondly referred to as 'Heaven on Earth'. Blessed with the paradisiacal beauty, placid lakes, and manicured Mughal Gardens, Kashmir is a perfect romantic getaway in India. Enjoying a Shikara ride on the pristine Dal Lake is a once in a lifetime experience. During the Shikara ride, you can spot exotic birds and enjoy a laid-back romantic experience. With the backdrop of majestic snow-capped mountains, the Shikara ride at Dal Lake is among the best romantic activities in India where couples can witness the ethereal beauty of the town.
6. Enjoy the Pristine hilltop town of Ooty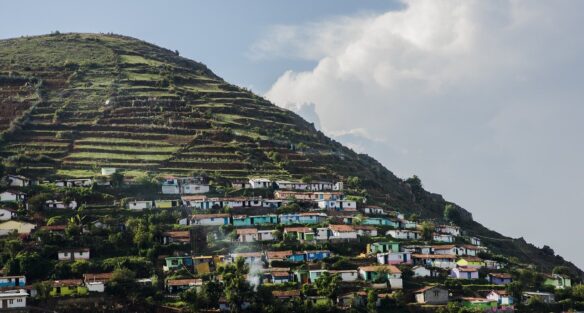 Boasts about rich and glorious landscapes, pristine lakes, glistening rivers, lush greenery, and majestic peaks, Ooty is one of the best romantic places in India where couples can indulge in numerous activities and enjoy a dreamy vacation together. Taking a calm and cozy walk along the winding roads of Ooty is a romantic endeavor. Soak in the serene aura of this pristine hill town. Enjoy a romantic boat ride, watch the photogenic sunset and sunrise views, and spot the exotic flora and fauna. From gushing cascades to popular viewpoints, Ooty has so many places where couples can blissfully spend their romantic vacations.
7. Delight in the Spellbinding Views in Darjeeling & Gangtok

Stand amongst the most romantic destinations in India, Darjeeling and Gangtok are two renowned tourist places of the Northeast where couples can spend quality time together among tranquil surroundings. Home to sprawling tea plantations, cloud-kissed hills, ancient monasteries, lush gardens, wildlife sanctuaries, and sparkling cascades, Darjeeling and Gangtok has a lot to indulge in during your romantic trip to the Northeast. For a romantic experience, you can take a stroll to the tea garden, hike to Tiger Hill to witness the breathtaking view of the sunrise, and visit Tsomgo Lake and Nathu La Pass where you can stumble upon the jaw-dropping views.
8. Enjoy the Romantic Drive in Manali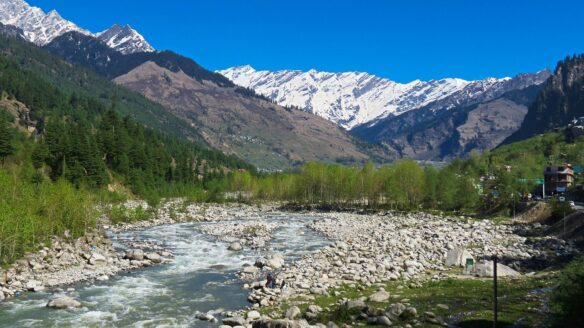 Snuggled amidst the snow-capped Dhauladhar and Pir Panjal range, Manali is one of the favorite romantic destinations for couples in India. The enlivening romantic places of Manali allow couples to indulge in numerous activities and make lifetime memories. The winding roads of Manali to Rohtang Pass, Atal Tunnel, and Solang Valley offer a timeless experience to couples. The hill town is encompassed by lush greenery and the majestic Himalayas, which enhance the charm of the road trip to Manali with your loved one. The bike trip in Manali is a perfect romantic thing to do for adventure-loving couples.
9. Immerse in the Absolute Delights of Coorg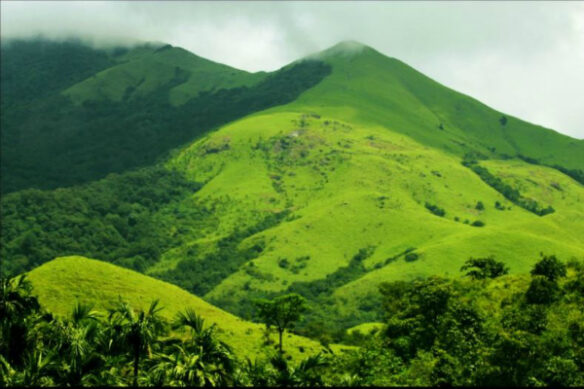 Popularly known as the 'Scotland of India', Coorg is a favorite tourist destinations for couples. Dotted with aromatic tea and coffee plantations, a sparkling river, and an expanse of teak and sandalwood trees, Coorg is a perfect romantic escapade where there are several spots where you can spend quality time with your beloved. For an impeccable experience, visit Abbey Falls to enjoy a quaint ambiance that is suited for recreation and leisure time, trek to Tadiandamol Peak which is the third highest peak of Karnataka, and witness the breathtaking view from Raja's Seat. Get your pictures clicked at these beautiful places and make your trip to Coorg memorable. 
10. Explore the Romantic Trails of Shimla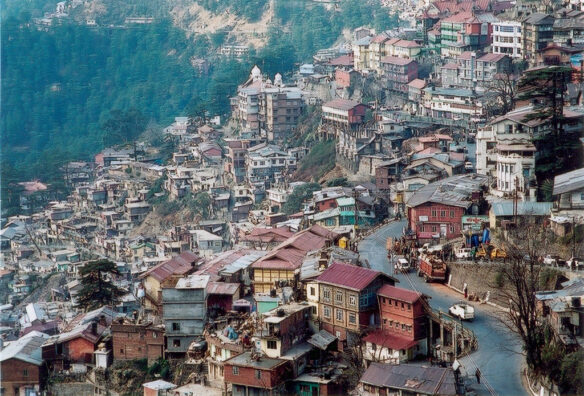 Dotted with cozy cafes, popular viewpoints, colonial structures, and vibrant markets, Shimla oozes romance and makes it among the best places to visit among couples. The salubrious weather makes this beautiful hill town an amazing place to explore with your partner. You can indulge in adventure activities, take a romantic walk in lush meadows, and witness the rich cultural history of the region. Enjoy a romantic dinner at the prominent restaurant of Shimla and gift local items including handicrafts to your partner, pampering them with love.
11. Partake in Adventure Activities in the Andaman Islands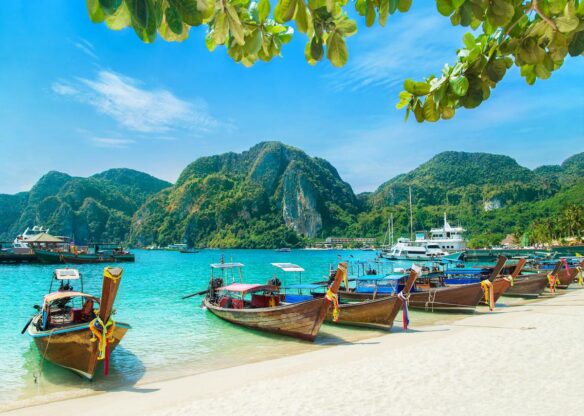 Popular for its lovey-dovey and romantic vibes, Andaman Islands is a perfect escape for couples away from the hustle and bustle of the city amidst secluded places. There are numerous isolated yet serene beaches where you can enjoy a cozy time with each other on the shorelines. Indulge in thrilling activities such as couples diving and snorkeling to discover corals as well as marine life. Also, enjoy surfing, jet-skiing, and parasailing with the love of your life. Radhanagar Beach, Sitapur Beach, Bharatpur Beach, and Laxmanpur Beach are some of the famous beaches of the Andaman Islands which are worth visiting by couples.
12. Revel in the Panoramic Views of Nainital during Cable Car Ride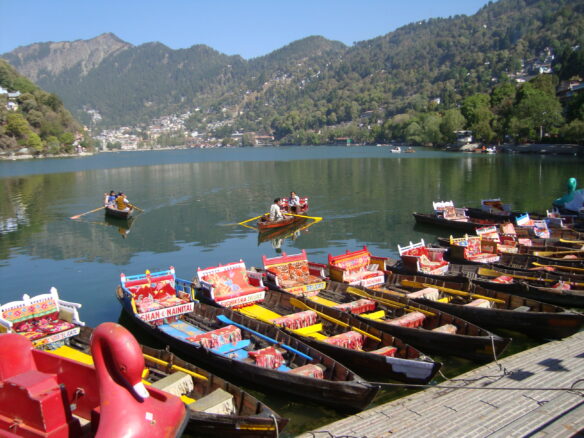 A mesmorizing mountainscape, enthralling Naini Lake, and lush green environs make Nainital a popular tourist destination in India. The jaw-dropping locales and breathtaking vistas make this enchanting hill town an ideal place for lovebirds. This is among the most charming spots for couples to revel in the romantic vibes. You can enjoy boating in Naini Lake and indulge in trekking during a tour of Nainital. The major attraction of the city is a cable car ride, which is among the best romantic things to do in Nainital. During the cable car ride, you can witness the picture-perfect landscape and beauty of the hill town, which makes your experience memorable.
13. Stay in the Eco-friendly Resort in Lonavala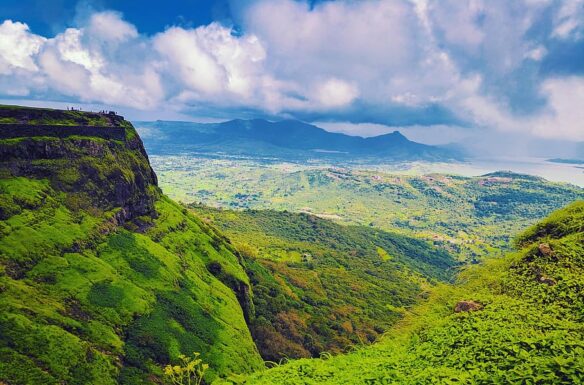 Imagine staying in a resort, which is hanging on a cliff and offers breathtaking views of the lush vegetation. Lonavala is blessed with scenic vistas and spectacular beauty, which offers the perfect ambiance for lovers to enjoy their romantic vacations. To experience absolute relaxation and rejuvenation, the eco-friendly resorts of Lonavala are the perfect accommodation options. Equipped with modern and world-class amenities and services, hotels in Lonavala offer picturesque views during your stay to ensure your visit is extraordinary.
14. Camping Amidst the Magical Mountains in Leh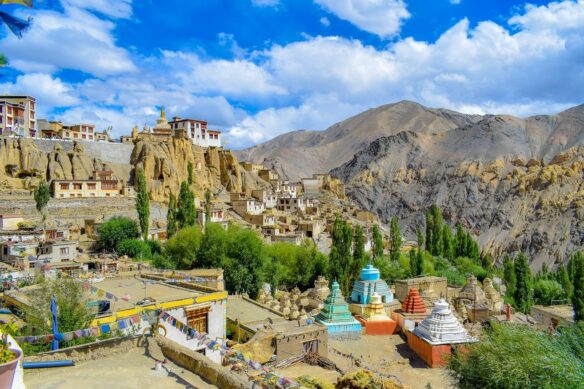 Nestled in the lap of the mighty Himalayas, Leh is situated in the Trans-Himalayan region where the barren mountains change their color with the time of the day. It is one of the popular honeymoon destinations in India and offers opportunities to enjoy romantic time for couples. You can enjoy camping in Leh Ladakh and experience the sheer beauty of nature. Stargazing and bonfires are other activities which you can enjoy during camping. This is an amazing way to soak in the enthralling and raw beauty of nature.
15. Ski on the Alluring Slopes of Auli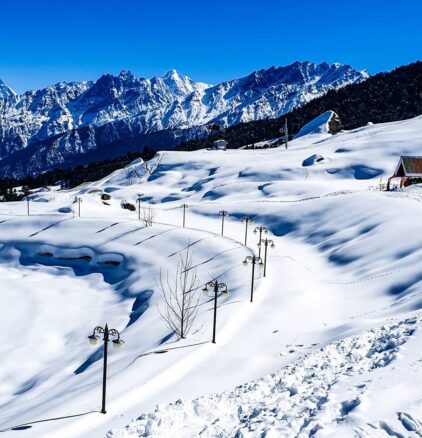 One of the best skiing destinations in the world, Auli is known for its breathtaking landscape and amazing slopes. Couples can indulge in skiing lessons together and ski down on the snow-blanketed slopes in Auli. The snow-covered stretches and white meadows of this quaint hill town allow you to satiate your adrenaline rush amidst the frosty landscape. Explore the snowy slopes together and have an amazing time with your partner in the lap of the mighty Himalayan peaks.
Conclusion
These are some of the most romantic things to do in India with the love of your life. Add these destinations to your itinerary and indulge in popular activities to make your tour memorable. For inspiration beyond India, read this article on covering some of the world's most romantic destinations. Which romantic places would you like to tick off your bucket list?