Karen Gershowitz, author of Travel Mania: Stories of Wanderlust, has traveled to over 90 countries. From climbing Mount Kilimanjaro to trekking through Morocco, she has enjoyed a wealth of adventures. Along with exploring the world's most popular cities, she has enjoyed intrepid travels across countries like Indonesia, Myanmar and Venezuela. We asked her several questions regarding a lifetime of travel adventures – from highlights and lowlights, to great value destinations. We also asked her how a life of travel with a marketing job impacted her relationships. This was a fun and enjoyable interview and we thank Karen for taking the time to answer our questions!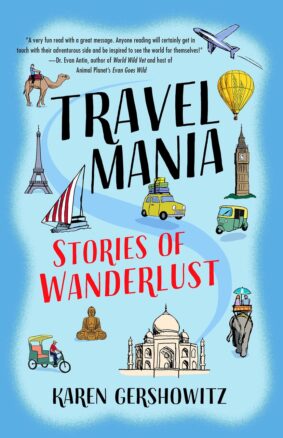 Among the 90 countries you visited, which were your favorites?
I've visited Greece many times (Crete especially) and it is one of my favorite destinations. The laidback atmosphere, friendly people, clear blue waters and tiny towns make it the perfect place to relax.
For excitement, I like big, cosmopolitan cities.  Most people focus on Paris, Rome and London (all of which I love), but I also think of Buenos Aires, Sydney and Seoul as exciting places to visit. They have great food, lots of places to explore and distinct interesting cultures.
For take-your-breath away scenery and nature Chile, Morocco and Tanzania come to mind. Each is very different and each is very beautiful.  Patagonia in Chile is a wild, wind-swept landscape with great hiking and still growing glaciers. Taking a cruise through the glaciers was like floating through an art gallery sculpted from ice.  The Atlas Mountains in Morocco are filled with perfect sand dunes that glow pink at sunrise and sunset and towns made of the same-colored stone, so they look like elaborate sandcastles rising from the desert.  The Serengeti is filled with wildlife; if you want to see lions, elephants, rhinos and more, this is a great place to visit.
What were some of the quirkiest places you visited and unusual experiences you had during your "Travel Mania"?
I spent three months in Indonesia and had a slew of unusual, off-the-beaten track experiences. I was taken to a housewarming that lasted for five days, went by outrigger canoe to an encampment deep in the jungle where I spent a night seeing a demonstration of using a blowpipe to hunt, and experiencing a culture that believes people's souls live on after death and honor them in unusual ways.
On more active vacations, I've taken an elephant trek in northern Thailand, climbed Mount Kilimanjaro and flown in a four-seater plane to extremely remote opal mining towns in the Australian outback.
Did you have some experiences where you felt in danger?
The scariest situation was in Cairo in a taxi with a driver who drove like a demon. He took off before I had closed the door and sped through a parking lot heading towards a hole in a fence. A bus was coming from the other direction and the two drivers played chicken. With an ear-piercing screech, they stopped inches from each other. I couldn't leave the taxi because we were in the middle of nowhere.
I've also had a few scary moments in airplanes when the weather was bad or there were engine problems. Fortunately, nothing terrible happened and I've been on many hundreds of flights.
I rarely feel in danger walking around. You just have to be a bit street smart.
What were the pros and cons of your marketing job that allowed you to see so much of the world?
On the upside, I've gotten to see the world not as a tourist, but as someone closely interacting with the local population. My contacts, some of whom have become good friends, always gave me tips about what to see and do while in their home country. I also got to see a number of cities many times over a span of years and been able to see how they have changed.
On the downside, travel is exhausting. When I've been to the same city ten times in the course of two years, all I want is to go home, sleep in my own bed and spend time with family and friends.
How did "travel mania" impact your relationships?
It's tough to have a job when you are frequently traveling.  I broke off one relationship because my boyfriend disliked travel and I wanted someone who shared the same passion and would travel with me.  Another boyfriend and I were great travel companions.  We both loved to explore and be adventurous and our shared experiences strengthened our relationship.  My advice, if you're determined to travel, find someone who shares your enthusiasm. 
Is there a destination you visited you wouldn't recommend to others?
Not really. There are places I've visited, like Venezuela and Burma, that I wouldn't go to now because of the political situation. But if it's safe there's nowhere I've been that I wouldn't return to.
Which destinations did you feel offered the best value for a vacation? And which was the most romantic?
Indonesia, apart from the cost of getting there, is a great value.  If you stay away from the heavily touristed areas, like Bali, prices are very reasonable and it is a diverse, fascinating place.  Each island has its own personality and customs.  Lombok is a real favorite of mine. I'd also say you can have a fabulous vacation in the United States for not a lot of money.  Take a road trip and explore your own area—there are wonderful places all over this country.
For many people going to an island resort is very romantic.  Personally, I like cities—the well-known ones like Paris and Sydney, but also smaller cities.  Fes, Morocco is exotic, has great food, and holding hands with your partner while you get lost in the medina is the experience of a lifetime.  Cape Town, South Africa is one of the most beautiful cities anywhere. Standing at the top of Table Mountain looking over the city and sea is as romantic a place as I can imagine.
ABOUT THE AUTHOR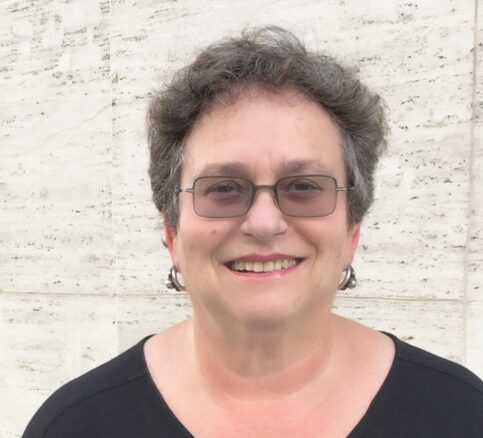 Karen Gershowitz, author Travel Mania: Stories of Wanderlust, has been traveling since age 17 when she boarded a plane to Europe and stayed there for three years. She has since traveled to more than 90 countries, experiencing countless bold, once-in-a-lifetime adventures: climbing Mount Kilimanjaro, trekking atop an elephant in Thailand, hiking in the blistering heat of the Moroccan desert—and much more. While studying ceramics as an undergraduate at the Kansas City Art Studio, Karen proposed and received a grant to photograph ceramics studios, potters and their work throughout Japan. She later built a career as a marketing strategist and researcher with companies who sent her around the globe to conduct focus groups, interviews and meetings.  She lives in New York City, but is a citizen of the world.