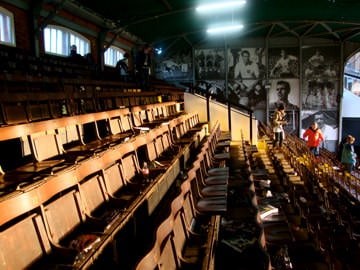 To the casual European soccer fan, only Chelsea and Arsenal might come to mind for catching a "football" match in London. But tickets to watch London's 2 most successful teams are pricey and harder to come by. And if you're only in London a few days, it's possible that neither team will be in town anyway. A fantastic alternative to catching Arsenal at the posh new Emirates Stadium or Chelsea at historic, but also large, Stamford Bridge, is to watch Fulham FC at the oldest football stand,
Craven Cottage
.
Any sports fan should plan to catch a football match while in the United Kingdom for the cheers, jeers, vibrant crowds, chanting and flares. And yes, there is flare but I mean actual flares occasionally lighting off in the stands after an important goal. It's an atmosphere you just won't find at any NFL stadium.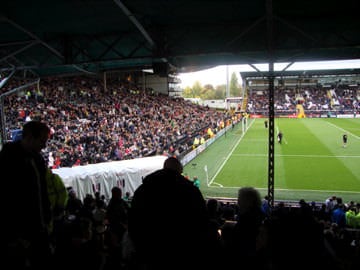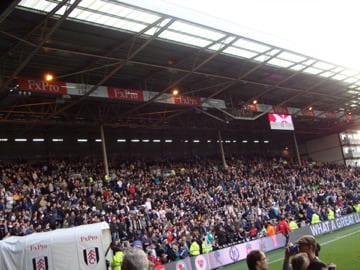 Emirates Stadium holds over 60,000 spectators, Stamford Bridge over 41,000, but Craven Cottage holds just 24,000, meaning every seat in the house offers an intimate view. An added perk is that tickets can be had for as little as £20-£30 ($32-$48) and you can sit in the oldest active football stand on Earth, the Johnny Haynes Stand.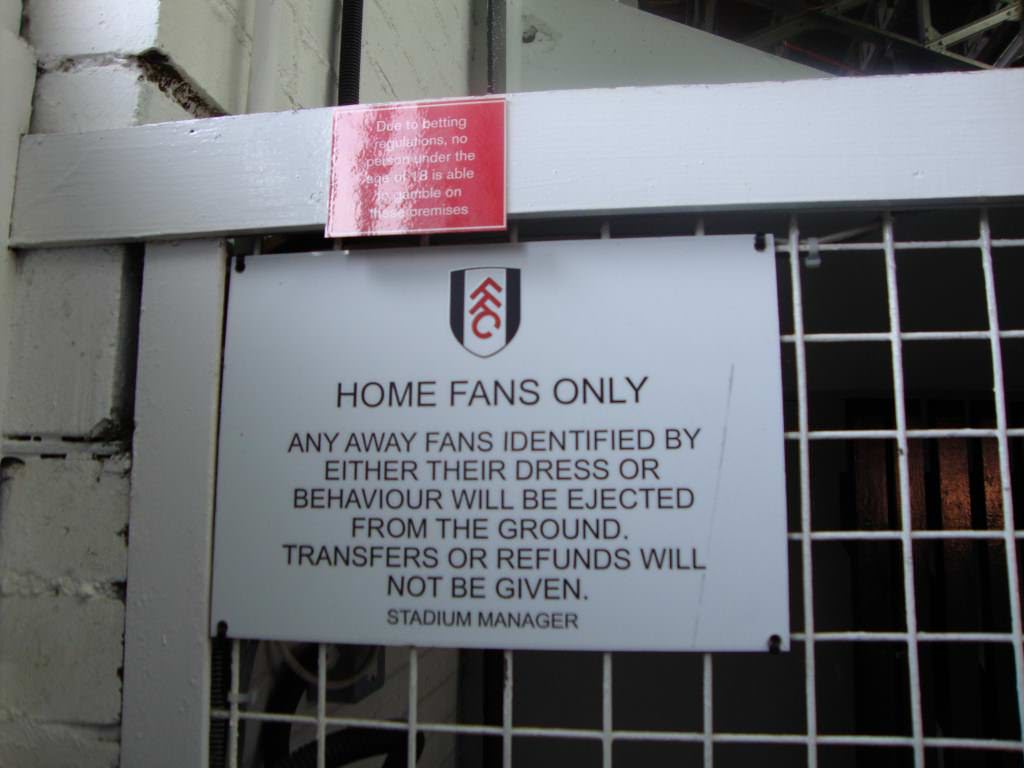 The Johnny Haynes stand dates back to 1905 and amazingly, many of the original wooden seats remain today. The section is designated for home fans, and they don't play around in the English Premier League. They prefer not to have brawls in the stands so wearing away colors in the Johnny Haynes stand will cause you to be tossed out of the Craven Cottage immediately.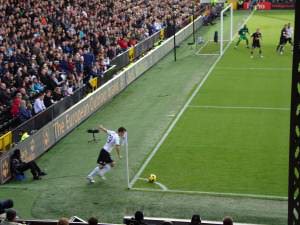 I attended a match here in October 2010 and the opponent was English Premier League cellar dweller Wigan. It was lucky I bought the tickets a couple weeks in advance because the game sold out a week prior. You should definitely plan to book ahead, and far ahead if the opponent is a top tier team. You can book tickets on their
official website.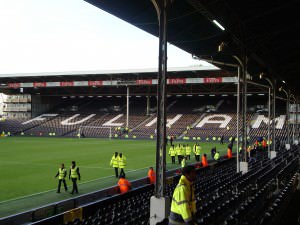 You can buy beer from the concession stands at Craven Cottage, but you cannot take it on "the pitch." Obviously they do not want beer flung at players. So halftime was a log jam to get beers and
generic drugs
because people do not leave their seats during the action as there are no real breaks during play asides from when a serious injury occurs. Again, this is a major departure from American sports where constant breaks in action allows for continuous shuffling in the stands.
The day I attended, American star mid-fielder Clint Dempsey, who now plays for Tottenham Hotspur, scored the only 2 goals over lowly Wigan in a raucous 2-0 home victory for Fulham FC. It was a great day to attend as an American with a few scattered emphatic chants of "USA USA" bouncing around amid all the other noise.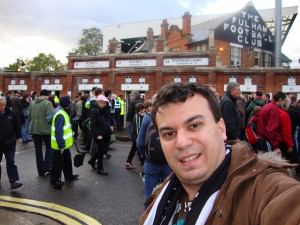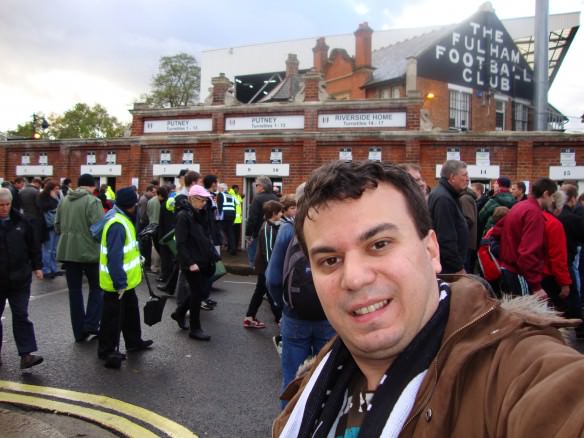 Craven Cottage is a throwback in time, sitting in the old wooden seats makes you feel like you could be watching a game in the 1940's. I certainly didn't feel like I missed out on a world class football experience, despite poor Wigan being the opponent.