Ballarat is located just over an hours drive from Melbourne, Australia. It is also the town I grew up in. When Alex and I were visiting Australia we decided to spend an afternoon hanging with Aussie animals at the Ballarat Wildlife Park. Here is what you can expect from a visit!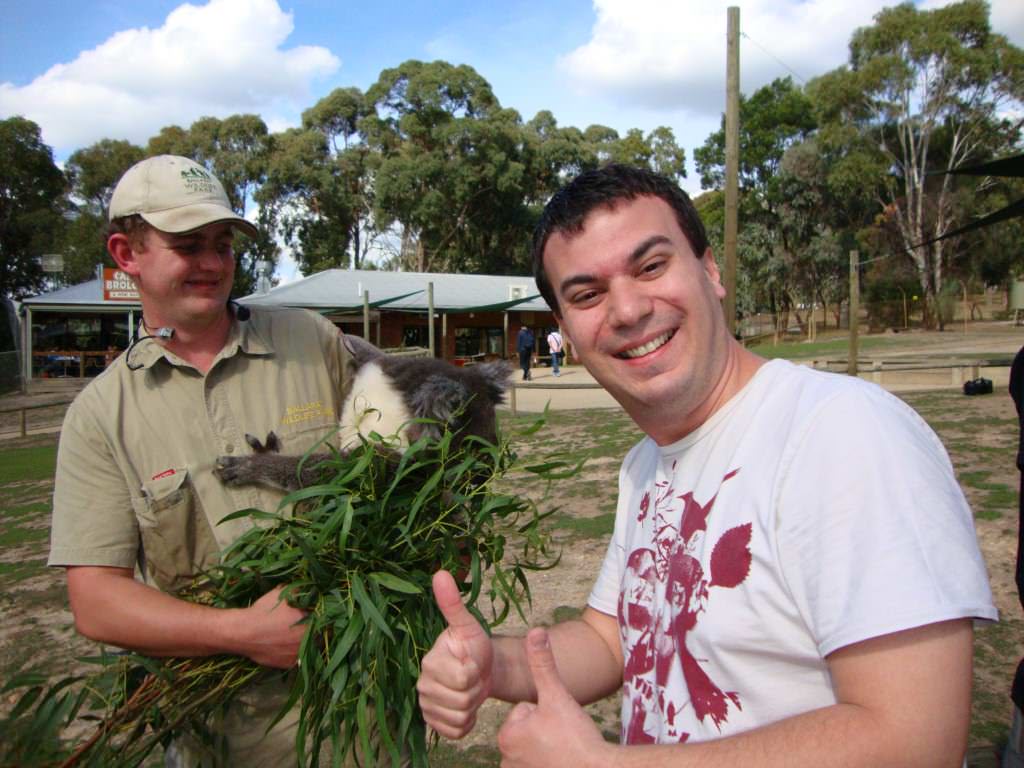 Arrival at Ballarat Wildlife Park
Before arriving, Alex asked how big the park was. I hadn't been there in well over a decade and replied, "well my 10 year old self thought it was huge!" Most people have had the experience of thinking something was massive as a child, only to return as an adult and discover that the place or thing is, well, rather small.

Petting Kangaroos at Ballarat Wildlife Park
The Ballarat Wildlife Park is not that big, but even as an adult I loved it, so did Alex. I think the best thing about this place is that you will be wandering around the park with not only humans but a bunch of wallabies, no not small kangaroos! OK they look like small kangaroos, same family, but we call them wallabies. To be perfectly honest, they are a lot nicer than big scary kangaroos as they are nowhere near as aggressive.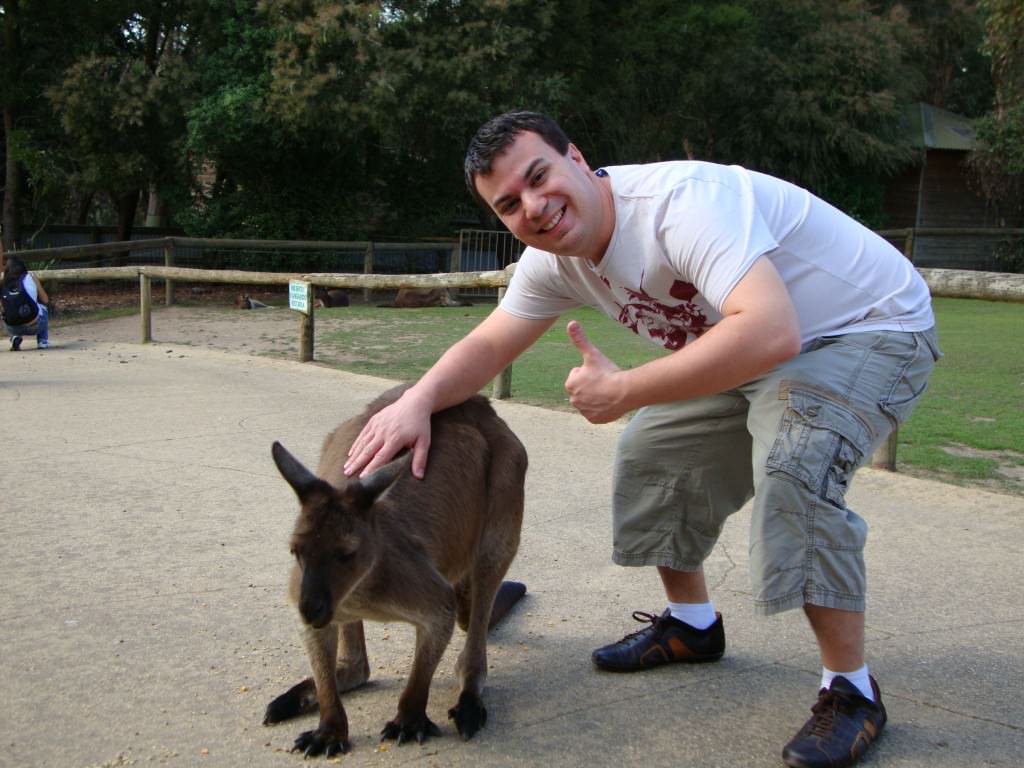 Tasmanian Devil Feeding at Ballarat Wildlife Park
Anyway, back to the park. Its focus is on Australian wildlife and you can see of course Koalas, Wallabies, Kangaroos, Wombats, Crocodiles and Tasmanian Devils, just to name a few. You can take a picnic and hang out there for the day and it is a great place for both children and adults. They have shows throughout the day, and we caught the feeding of the Tassie Devils, which was really cool. Those little creatures really are crazy and despite their cute little faces are hungry and snappy!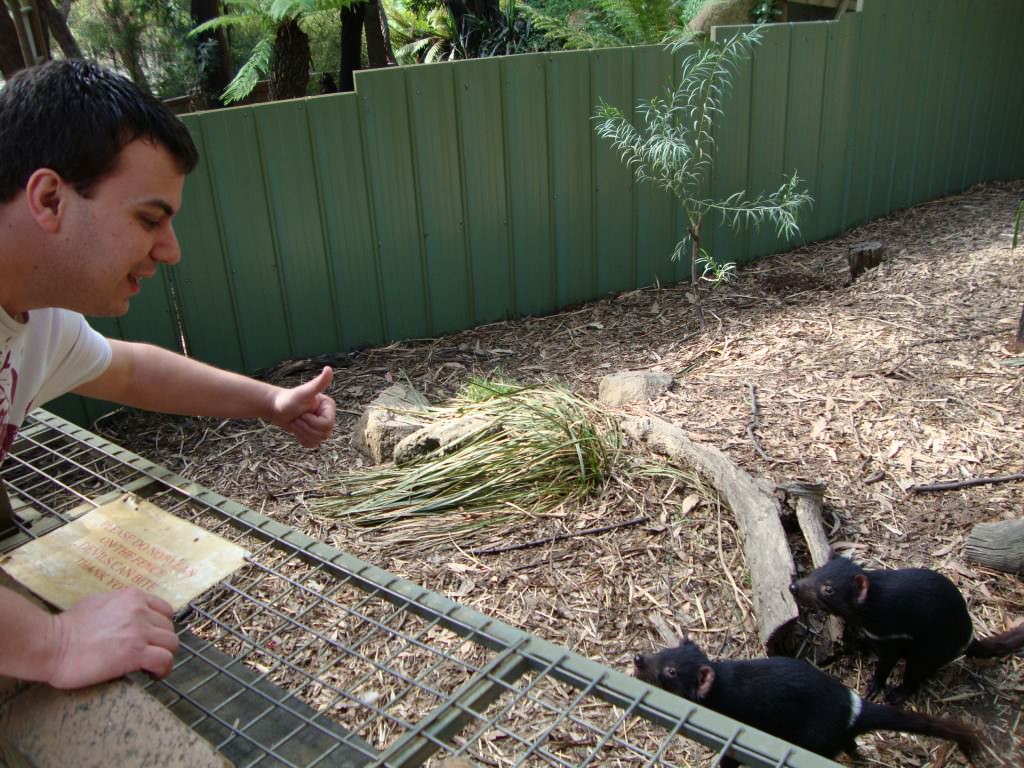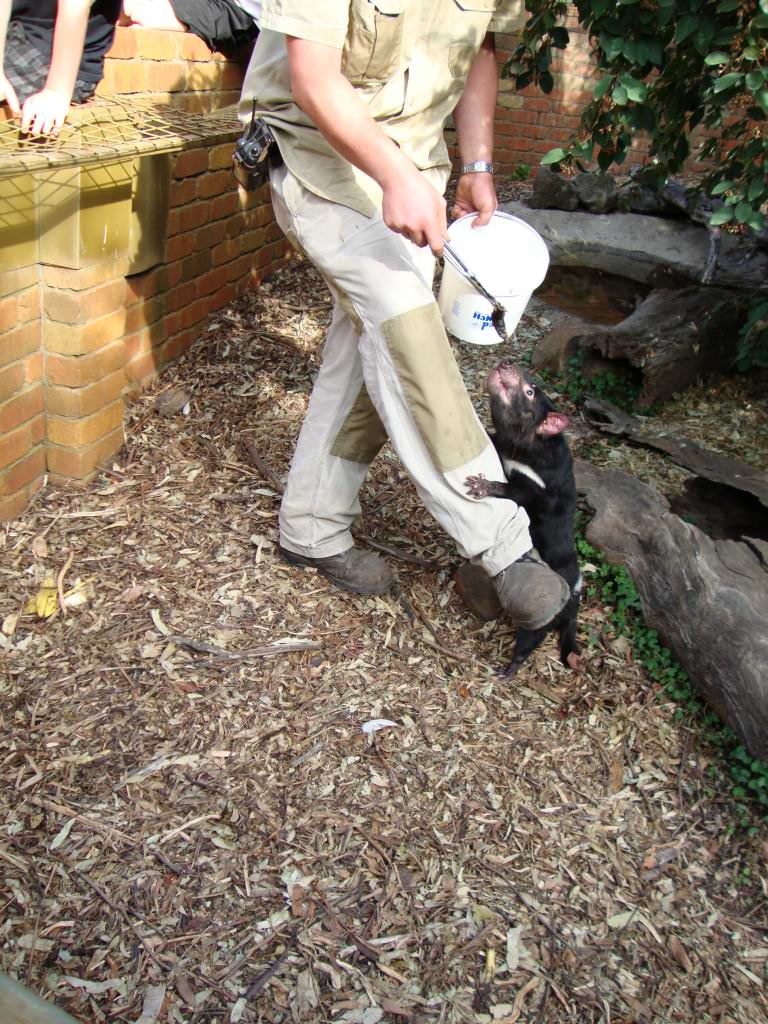 Ballarat Wildlife Park Opening Hours
Monday – Sunday
9:00am to 5:00pm
Ballarat Wildlife Park is closed on Christmas day.
Ticket Prices
$36.00 Adults
$29.50 Concession
$19.50 Children (5-15)
$98.00 Family – 2 Adults and up to 4 children
You can see their most current information and book tickets on their website here.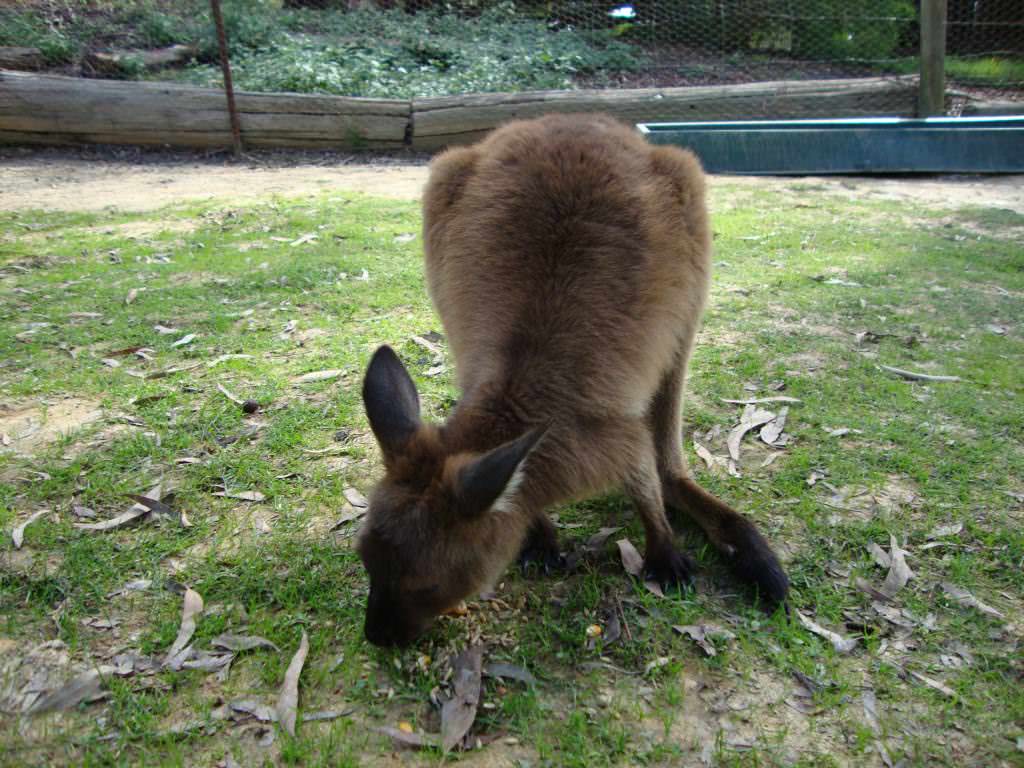 Ballarat Wildlife Park Address and Contact Info
Cnr of York & Fussell Streets
Ballarat East, 3350
Victoria, Australia
Phone: (03) 5333 5933
Fax: (03) 5333 4025
Int Phone: 0011 61 3 5333 5933
Email: [email protected]
Recap
I highly recommend this childhood favourite of mine if you find yourself in Melbourne, Australia. It is a fun day out for children, as well as visiting adults like us. Another Ballarat highlight includes Sovereign Hill, associated with Australia's gold rush history. The Ballarat Botanical Gardens, along picturesque Lake Wendouree are lovely. Read can also read lots of tips for visiting Australia in our other article!