The Netherlands got off to amazing start in the 2014 World Cup by avenging their 2010 World Cup Final loss to Spain, shocking the Spaniards 5-1 (after an apparent second half siesta). We happened to live in Amsterdam in 2010 and along with 100,000 others dressed in orange, watched the Dutch lose that heartbreaker in overtime in the Museumplein square, with the historic Rijksmuseum in the background. We've never seen so many colourful orange clad people go home so quiet. A few days later the Dutch still held a huge canal parade to honor their nations second place finish, to a few Dutch people's dismay. It was one of several memorable moments watching soccer in Europe during our six year residency on the continent.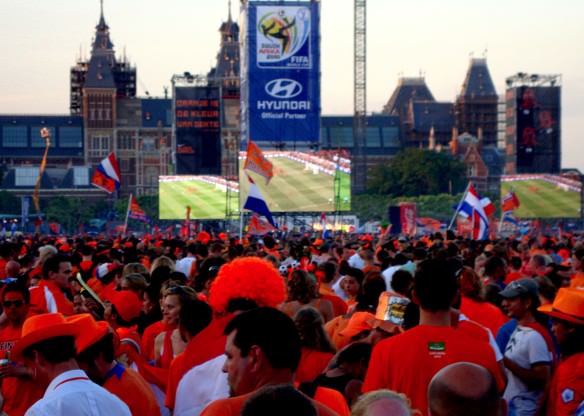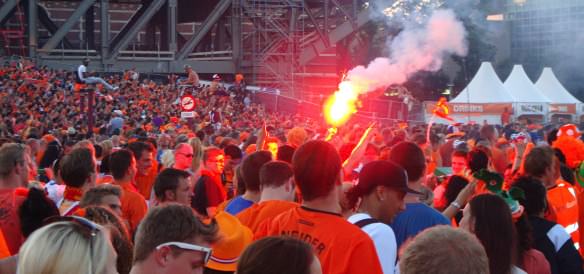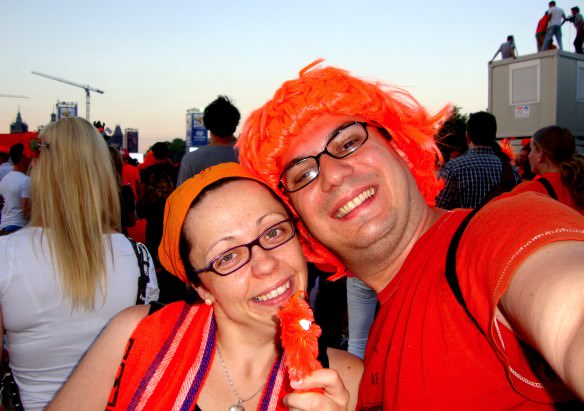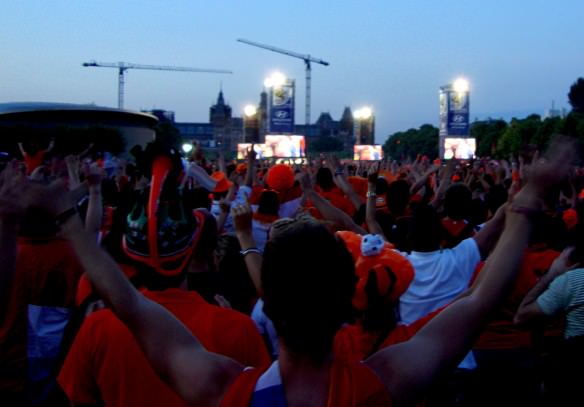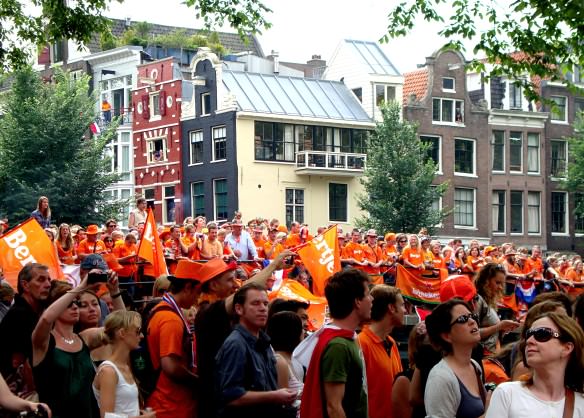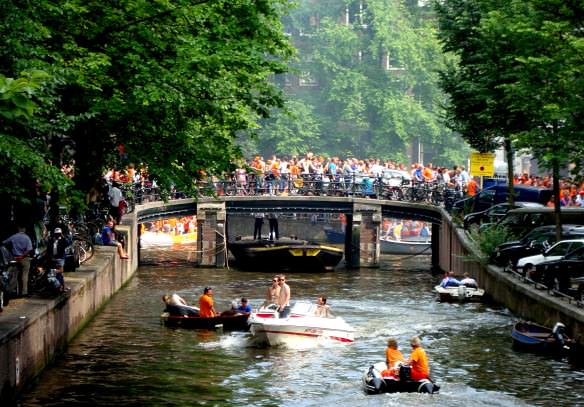 Another fantastic moment watching soccer in Europe came during an English Premier League match at Fulham's
Craven Cottage
. By accident, I bought seats in the oldest football stand in the world, the Johny Haynes stand, which dates back to 1905. On the day, the current captain of the American team, Clint Dempsey, scored the only 2 goals in a 2-0 home win over Wigan, of course drawing some sparse chants of U-S-A!! U-S-A!! I
dedicated a post
to that unforgettable experience, leading me to become a lifelong Fulham and Clint Dempsey fan (also very pertinent to the 2014 World Cup as he scored 30 seconds into the Ghana match).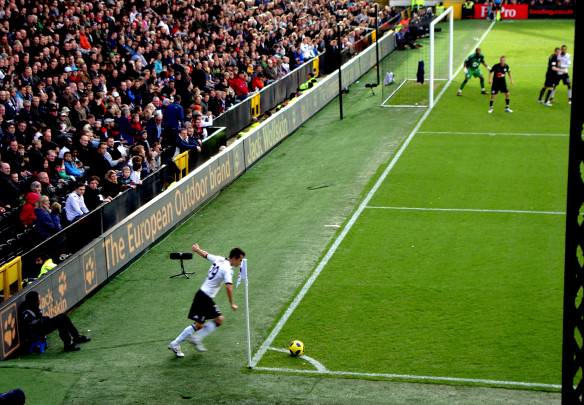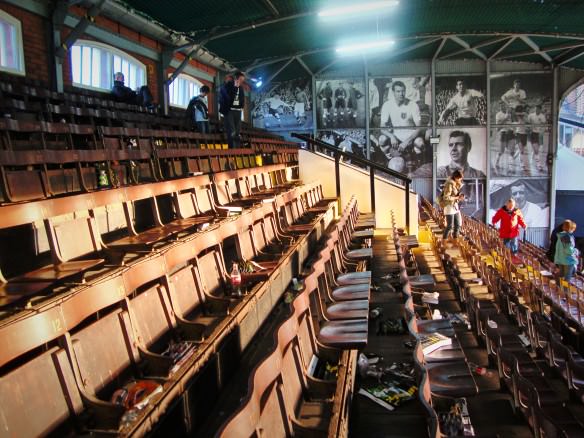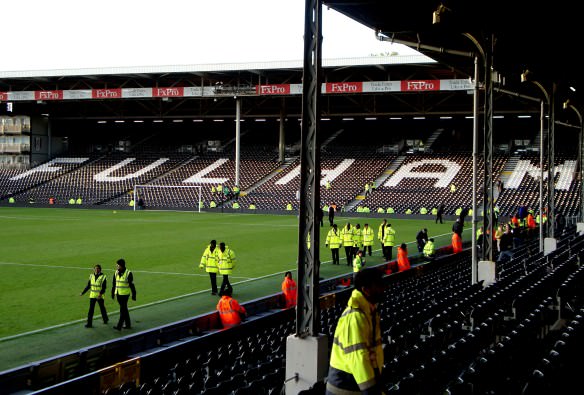 I've never been a big fan of paying a lot of money to watch a sporting event, so when a friends boss bailed on attending a
Champions League
match while living in Amsterdam, I jumped at the chance to take his ticket for free. Ajax Amsterdam took on French team Auxerre in front of a raucous sellout crowd of 53,000 at
Amsterdam Arena
. It was a dry event so we made certain to drink heavily beforehand, probably a bit too much as I got caught up in the mob mentality and started banging the panel boards on the metro train, until I was scolded by an elderly Dutchman.
Our only time attending a national game came while living in Dublin in 2013. On a cold February night Poland came to town to play Ireland in a friendly at Aviva Stadium in front of a frenzied sellout crowd of around 51,700. Because the game was a "friendly," our cell phone provider who was a sponsor of the Irish National team, Three, offered us super cheap tickets for €10 ($14) a few weeks ahead of time via text message. We jumped at the chance to go and because there are a lot of Polish immigrants in Ireland, we were amazed at the sea of red and white that filled the stadium. Ireland had to whether a huge early storm by Poland to eventually gain control and win 2-0. There were loads of flares thrown and fiery moments by the Polish crowd, so we found the term "friendly" was perhaps not the best terminology.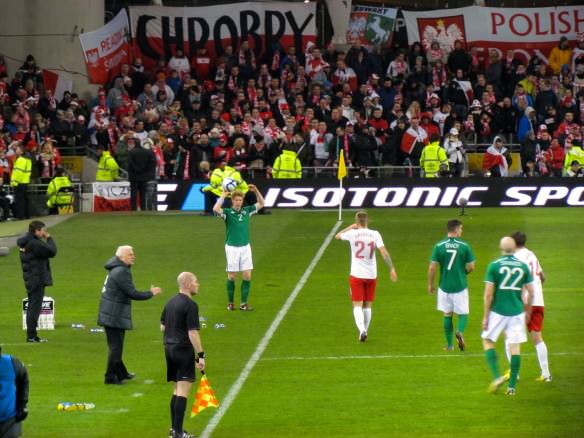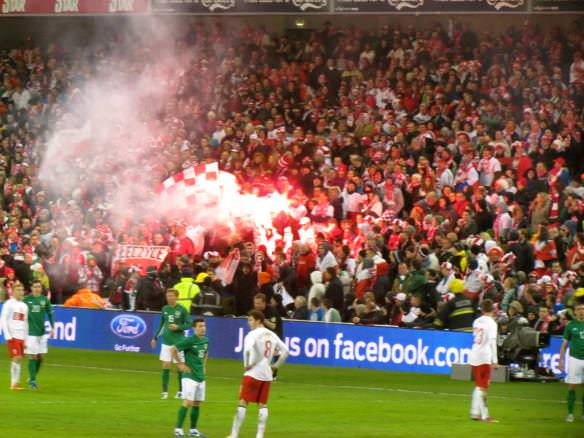 Tips on Watching Soccer in Europe
1) Just do it! It's a hell of a lot of fun!
2) If you're travelling in big market soccer countries like England, France, Spain, Germany or Italy and in big cities like London, Barcelona, Madrid or Rome, check the respective league websites to see if you can get tickets to view a smaller club if the larger clubs are either away or the game is sold out. These major cities have multiple teams, and this has worked in our favor in both Barcelona and definitely in London, as mentioned.
3) If you want to watch a big national game at a bar during this 2014 World Cup (and you should!) arrive early to get seats and make sure someone is always at the table to hold them once the bar becomes inevitably packed. Bathrooms can be an issue so order stronger beers, wine or spirits to avoid more frequent trips! Luckily very strong beers are extremely prevalent in countries like the Netherlands, Belgium and France. And if you're drinking coke, just remember that you won't be getting any free refills, anywhere in Europe.
4) For major matches involving a European country playing a knockout game, particularly if they're planning in the World Cup or European Cup Final, they'll be a major viewing area in a square to watch the game. Do check it out if you get the chance, just as long as you're not claustrophobic!
Have any tips or memorable moments of watching soccer in Europe that you want to share? Please do so!