Many people generally have issues with zoos, seeing how animals are taken from their natural habitats and placed in captivity. But a well maintained zoo can be a fun and very importantly educational place for all ages. Lots of zoos have good conservation programs in place and by providing a place for people to have up-close encounters with some of the planets beautiful and even weird creatures this can then install a desire to protect their natural habitats. Even Bell and I, without kids, like to enjoy the occasional day at the zoo. With that said, if you even marginally have issues with zoos, the Zagreb Zoo is probably not the place to visit.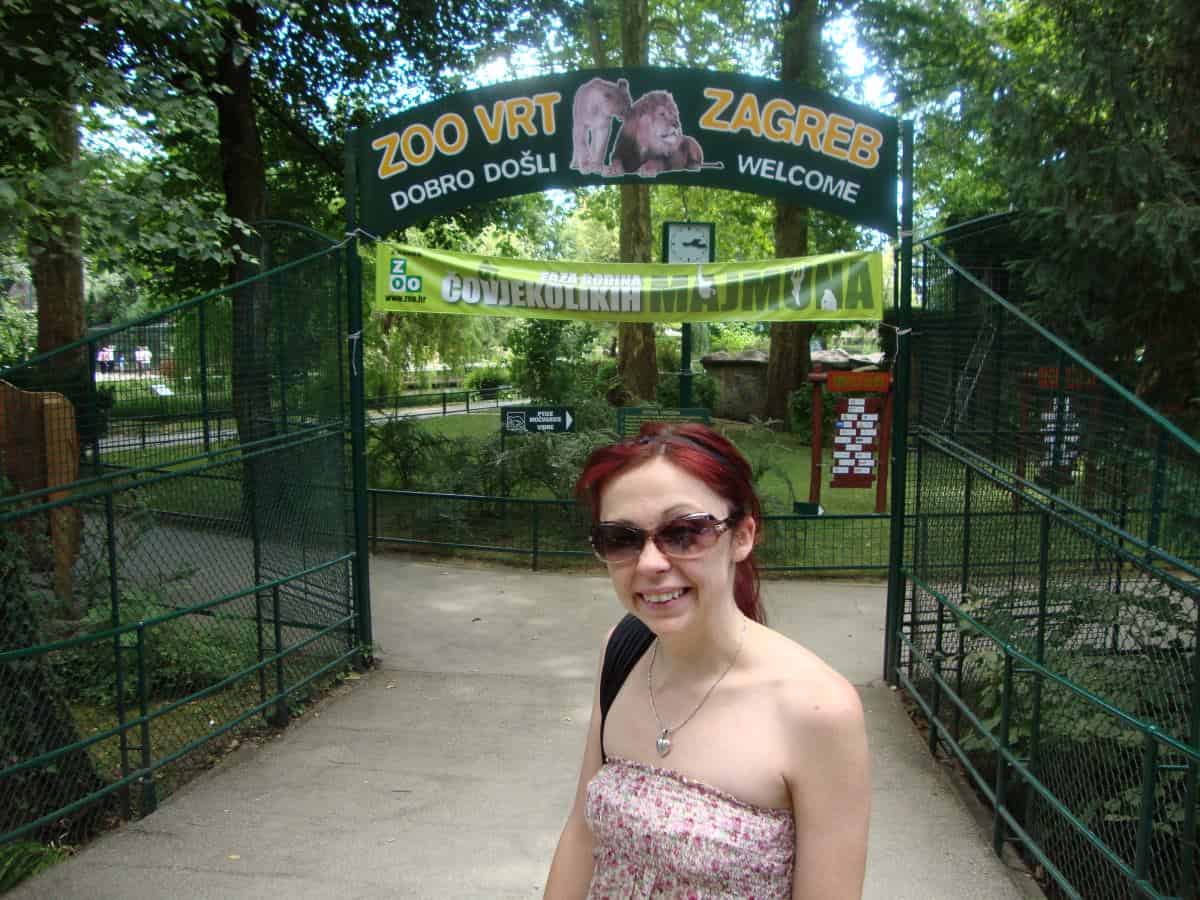 Zagreb Zoo History and Facts
Zagreb Zoo is located in Maksimir Park, which is over 200 years old. The zoo was founded in 1925. It is home to more than 7800 animals from all continents, part of over 350 animal species. The zoo covers a total of 7 hectares,  5.5 of which is land.
Zagreb Zoo Issues
As we had rented a Croatian friends apartment for 3 weeks two summers ago, we had time for a day at the zoo and were initially excited to see what it had to offer. Entrance to the Zagreb Zoo is very cheap, just 30 kunas (€4 or $5 US) but we quickly came to realize why admission was so cheap. Like Wal-Mart, there is a high cost to low prices.
Run Down Habitats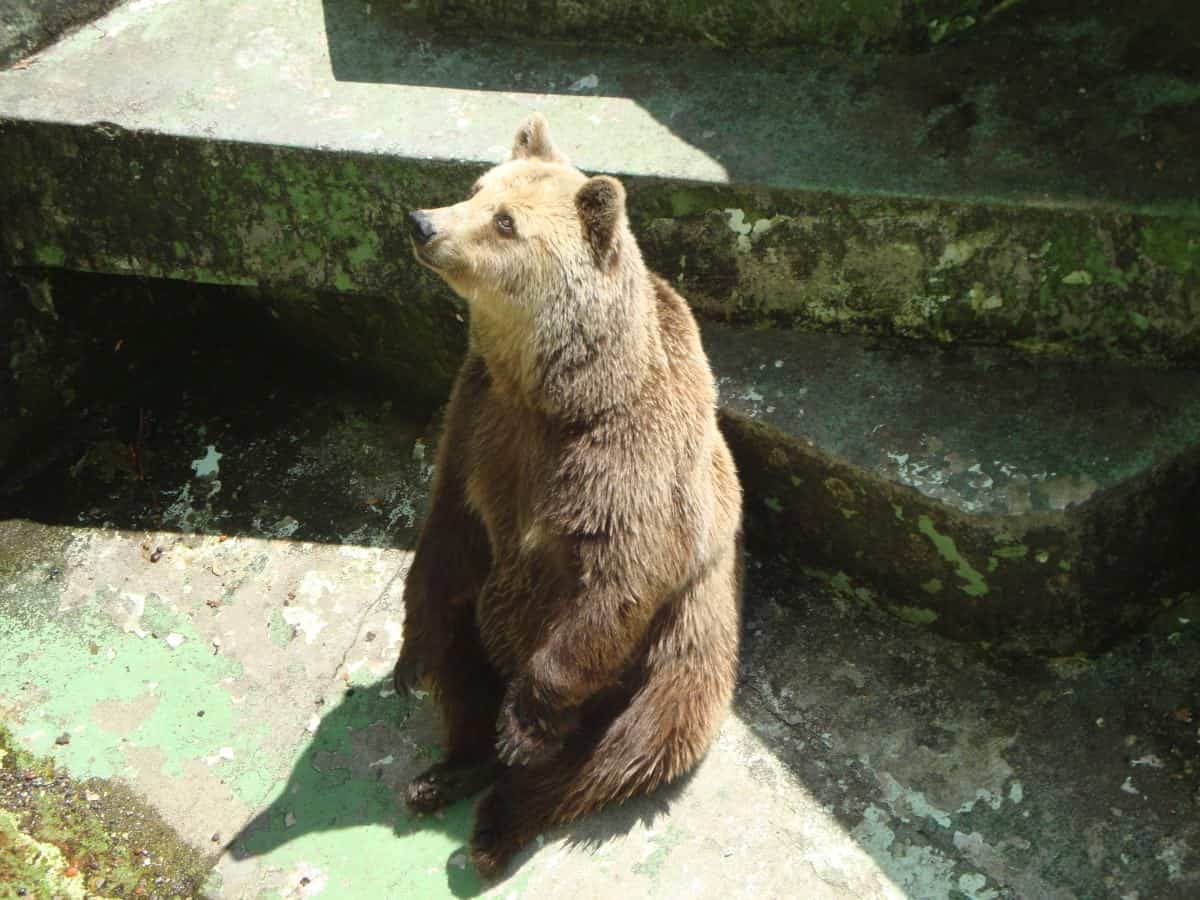 Bear Habitat
The bear habitat was bone dry and occupied solely by this lone Brown Bear. We approached to find a grown Croatian man, with children by his side, dangling a piece of bread over the railing. The bear was sitting on his hind legs and crying for the bread. Finally, the teasing man tossed the bread down and yelled "Opa!" It was douchey enough to almost want to chuck him over. Opa! We both managed to restrain this urge enough to walk away shaking our heads.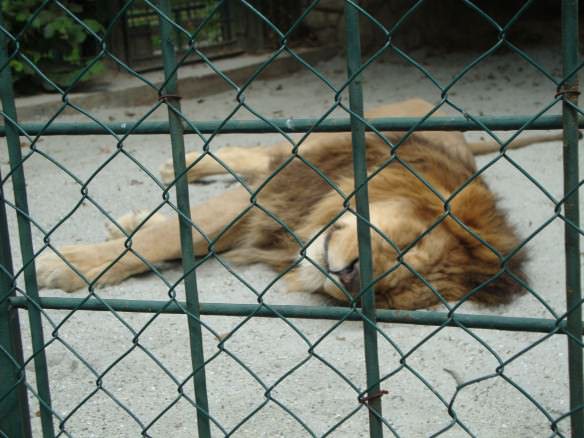 Lion Habitat
The lion habitat was also particularly disgraceful. It consisted of several lions, in a far too small a cage that resembled a large kitty litter tray. Most of the lions were sleeping, probably out of sheer boredom. An excited Croatian boy ran up to the cage yelling and pointing "cava, cava!" (Lion in Croatian). We felt this was sad because the boy was too young to realize that this wasn't a good situation for the lions, so there wasn't much to be excited about. We also worried that if little hands got to close these animals could attack. It was another depressing display.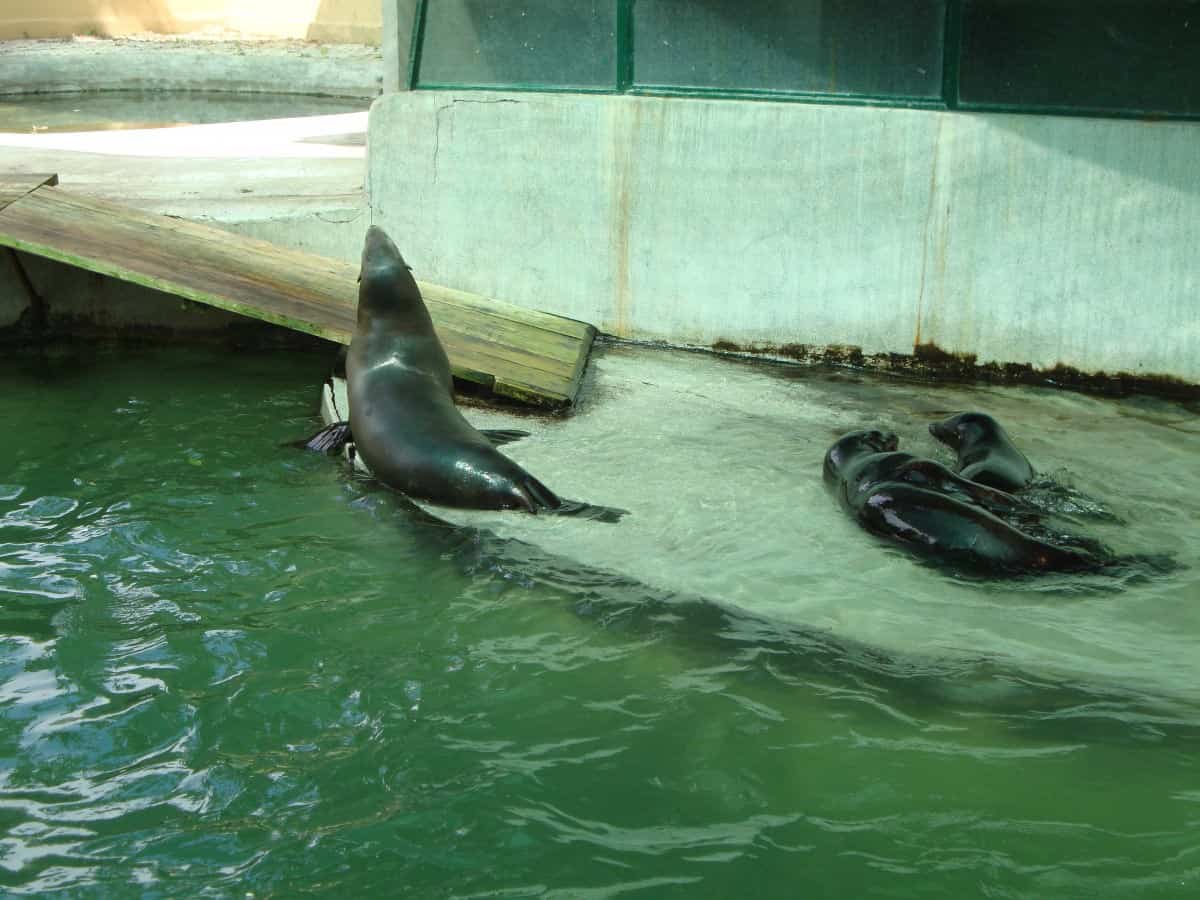 We should state that these photos were taken in July 2011 and we read that the zoo is building a larger enclosure for the big cats and bear(s?). Also, to be fair, Croatia is a country mired in economic problems, but with honest and generous people. Most Croatians work very hard, and many struggle to get by. Luckily they are family oriented and help one another, so not so many people fall into desperate poverty. Unfortunately, this also means that there isn't as much money to spend on the zoo.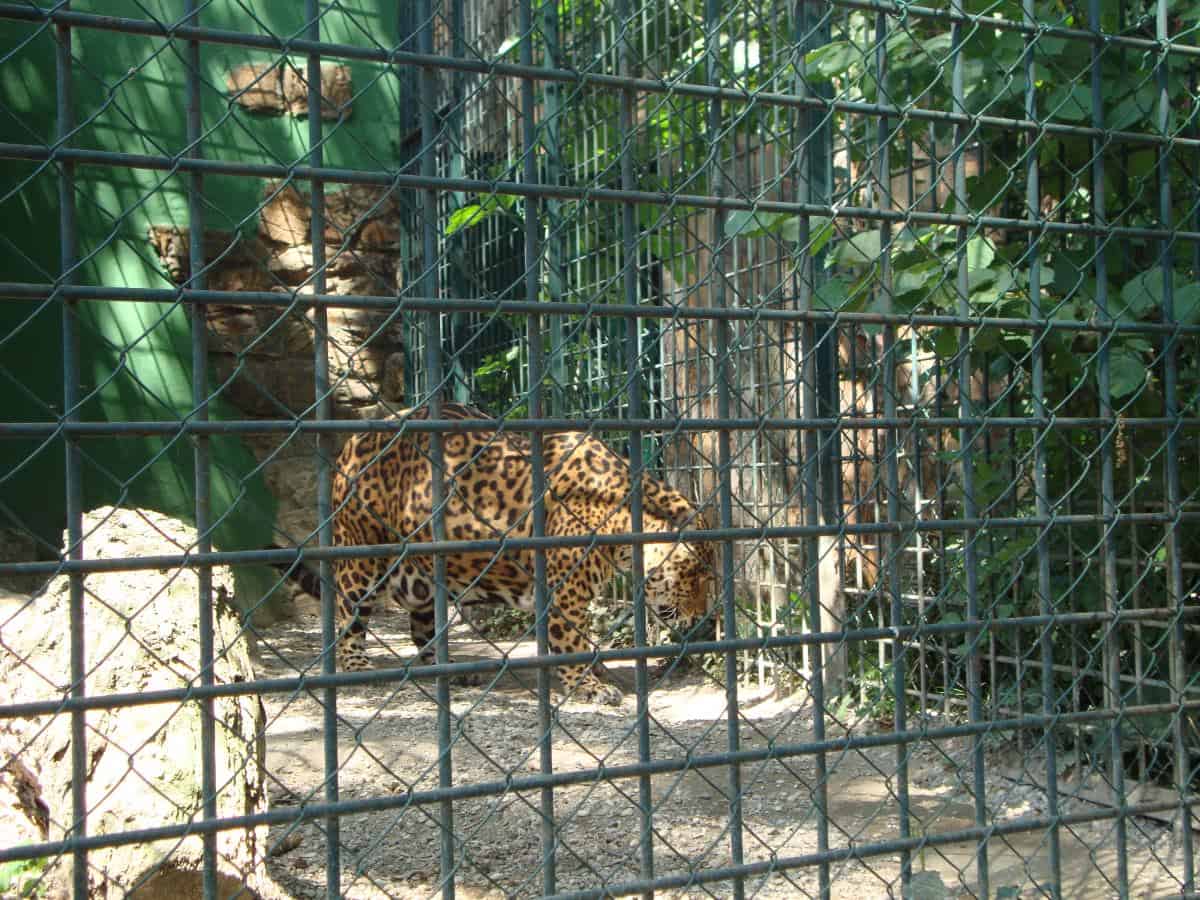 Tears = Not a Good Day at the Zagreb Zoo
Bell was particularly affected by the experience, even shedding some tears after seeing two extremely cute little white foxes, huddled together and looking unhappy. Alarmingly, on a scorching hot summer day, we didn't see a whole lot of water bowls in enclosures. We saw two very cute small red pandas pacing around and looking very thirsty. After just an hour or so at the zoo we decided it was time to leave, as it was just too heartbreaking. We had a much better time visiting places like Plitvice Lakes National Park.
While we don't recommend visiting, you can read other's reviews of the zoo on tripadvisor and make your own choice. The zoo is located in the large Maksimir Park which is worth checking out and easy to reach from the city center via tram. Take the tram line 12 and ride until the Hondlova stop and then you are just a short walk from the zoo.
Zagreb Zoo Information (updated August 2020)
Opening hours of the ticket office: 9.00 – 18.30
Current opening hours of the Zoo: 9.00 – 20.00
Telephone: +385 1 2302 198
Email: [email protected]
Office hours: 9.00 – 16.00 on workdays
Click here to double check the information above.
UPDATE: Zagreb zoo has undergone renovations. If you have visited recently, let us know how you found the Zagreb zoo and whether you would recommend a visit to others.