By Brian Carson: Tourism in New Zealand usually revolves around nature. This is a nation that has become known for offering some of the most jaw-dropping sights in the world. And while its mountainous expanses and rolling green hills gained additional fame from the The Lord Of The Rings films, there is so much more to enjoy. New Zealand has just about every natural wonder you could imagine. Whether you're laying out on beaches, trekking through mountains, boating down a river, or skydiving, you'll see something you'll cherish for the rest of your life.
With this in mind, it's not difficult to see why the country's larger cities are so easy to forget about! We don't tend to picture modern urban areas when we think of New Zealand. The country is home to some excellent cities though, and Auckland, which is the main hub for international travel, is a great place to spend a few days. Here are some of the best things to do in Auckland:
The Auckland Zoo
A trip to this part of the world is all about nature – and that includes wildlife. In both New Zealand and Australia there are lots of fascinating creatures to spot in the wild. But if you want to make it easier on yourself, the Auckland Zoo makes for an awesome attraction as well. The venue boasts the largest number of exotic and native animals in New Zealand, which means there's something to enjoy for everybody. Not all of the animals are actually native to the area, but seeing them in New Zealand makes the whole experience feel more authentic.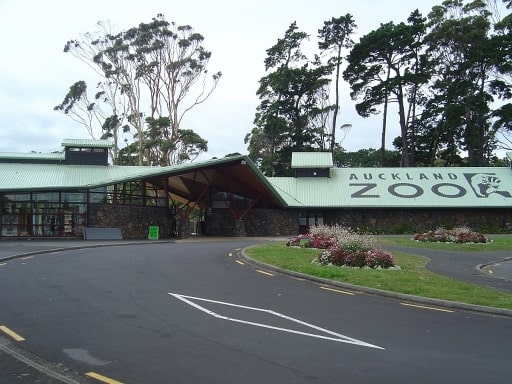 Photo Credit: Wikimedia Commons 
Cornwall Park
More nature in the city! Cornwall Park doesn't get enough attention in international tourism discussions. While you wouldn't go to Auckland just to see it, that's the case with most great city parks around the world. Rest assured, Cornwall Park is as good as most of them, so if you do happen to go to Auckland it should be high on your list. You'll find beautiful open areas, wild sheep, towering trees, and a few places to eat as you amble through the park. It's an excellent place to hang out, whether for an hour or the better part of a day.
SKYCITY Auckland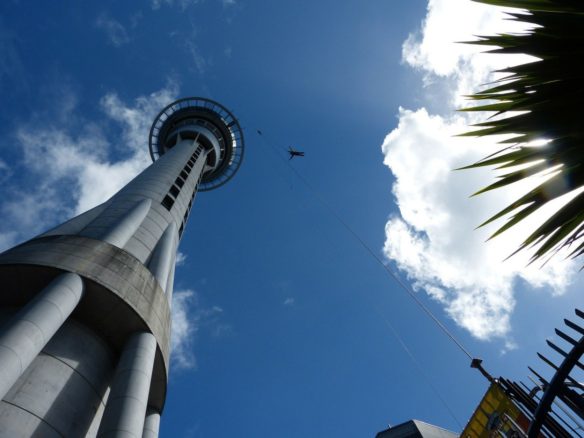 Photo Credit: Pixabay
Now we're getting into a more modern attraction. SKYCITY is the skyscraper that dominates the Auckland skyline, and it's a terrific place to visit. The top of the Sky Tower is equipped with daredevil experiences and excellent views. The whole building is home to a variety of restaurants. And there's even a casino in the building. While all forms of gambling in New Zealand are highly regulated, in-person casinos are legal in areas, and thus the people behind SKYCITY have put together a world-class venue. All in all, this building is a full-fledged entertainment center.
Auckland Museum
It's almost cliché to recommend a museum visit when discussing a major city. Pretty much every city in the world has at least one worth checking out. But the Auckland Museum is a little different than your standard venue showcasing paintings and sculptures from popular artistic eras. While you'll be able to enjoy some of that, displays of Pacific Island and Maori artifacts makes the museum unique, as well as the actual façade of the building itself. It's a very unusual museum, attached to a fascinating country.
Waiheke Island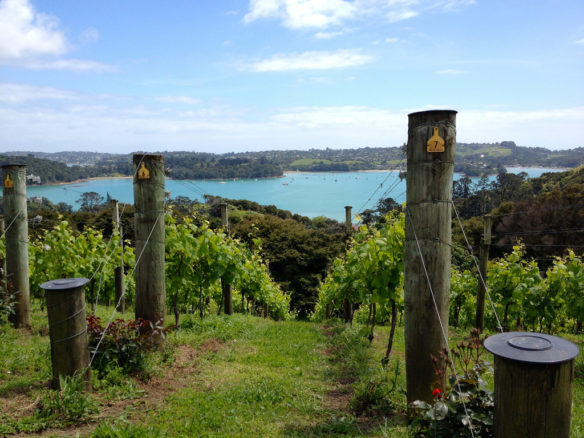 Photo Credit: Flickr
Some of the best cities in the world have small islands nearby, and Waiheke might be the most beautiful of the bunch. It's a relatively large slab of land in the Hauraki Gulf – big enough to include a few vineyards and a small town's worth of good restaurants. It also features open green areas and pretty beaches. Picturesque views back to the city are always enjoyable, and the wine on the island is some of the best in the entire country.
Have tips to share on Auckland? Let us know in the comments! 
Brian Carson is a freelance writer and magazine editor. He primarily covers travel and food and hopes to fuse the two interests in his own online publication in the near future.