Alex and I were recently in San Diego. We had the good fortune of renting a car and enjoying the southern California coast, delicious Mexican food and the border town across from Tijuana (not so enjoyable). One of the absolute highlights was seeing the seals and sea lions in La Jolla, which is part of the northern city limits of San Diego.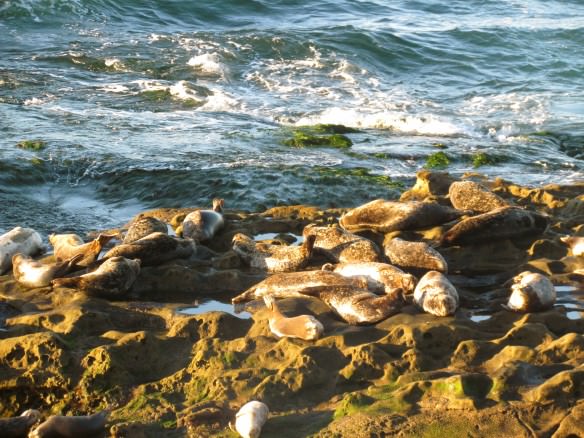 La Jolla Cove
At La Jolla Cove, there is free public parking. That's where we hung out and watched the seals as the sun began to set over the Pacific Ocean. You can also easily walk into town after watching the seals to enjoy a nice coffee (go to the funky cafe with delicious muffins that is not named Panera). La Jolla has everything so you can also enjoy a nice lunch, dinner or the tanning salon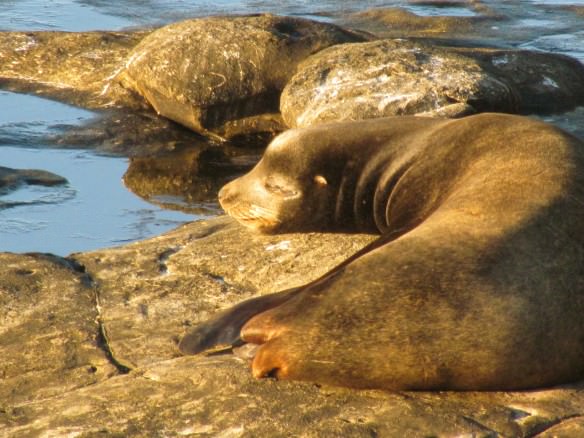 Be Respectful of the Seals and Sea Lions
There are warning signs around to be respectful to the seals, and while there were a lot of people viewing them, we actually didn't see any acts of douchery! Which is always a refreshing experience. Parents made certain their children didn't get too close for photos or to attempt to hit them with a stick. Though apparently locals have been complaining about the smell, due to the expanding seal population and bird life. However, when we were there it was so windy that we honestly did not notice!
Differences Between Seals and Sea Lions
At La Jolla you will see both seals and sea lions. So what is the difference between a seal and sea lion? Good question! They are both pinnipeds, which means "fin footed" in Latin. Basically the difference is sea lions have little ear flaps and true seals have ear holes, but no flaps.
Also the front flippers of seals are a little furry and not as powerful as the hairless front flippers of sea lions. So did we we see seals or sea lions? I'm not sure, possibly sea lions as they are meant to be more social then seals and enjoy lying on rocks in the sun!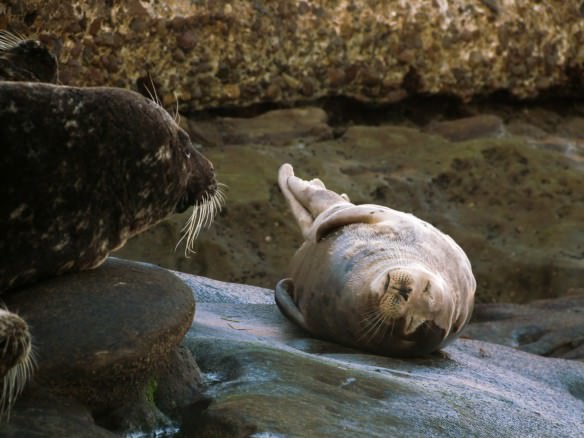 If you are near
La Jolla
, the seals are definitely worth checking out. It really is amazing that these wild animals seem very content to share a home with such large scale human development. Maybe they like being a short walk from Panera!
This is truly one of the highlights of our visit to the San Diego area. Another was exploring Coronado Island by bicycle!