Given that we live in cold and dreary Ireland, we often reminisce about relaxing in Thailand, like we did many moons ago, or gallivanting around Vietnam for a couple weeks. But given that Bell and I have been residing in Europe for 5 years now, and we are American and Australian respectively, we've been too caught up with other plans. While we won't be lying on any Thai beaches or hanging out in any Hanoi bia hoi's this go round, come Saturday we are heading back to Asia for the first time in 8 years and we're very excited.
We're going back to Melbourne, Australia to visit family and friends and flying Emirates. We're always looking to experience new countries and this time we're getting two in Asia. We're flying Emirates via Dubai and stopping over for 3 days to see among other things, the world's tallest building, the Burj Khalifa. We have some good friends there too so we're really looking forward to sharing the Dubai experience with them.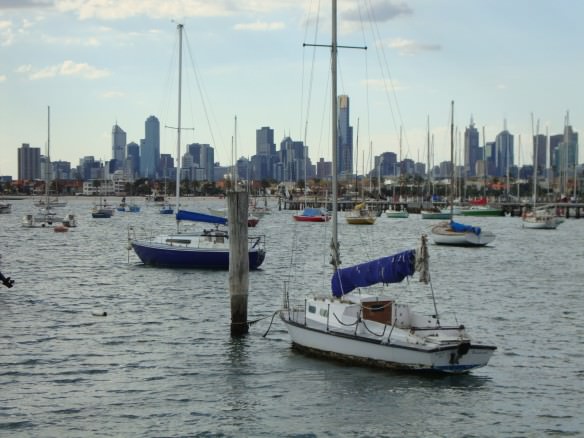 We only have 13 days in Australia and with family and friends the time will fly. While it will be great to visit Tasmania or Uluru, doing so would make our trip too hectic and also add a lot more expense. And Melbourne is a fantastic city, Bell lived there for years and I lived there with her for 1 year and it's also where we got married. With sunny weather, wonderful ethnic food, great beaches, lots of sports and a laid back atmosphere for a city of its size, Melbourne is my favorite city of any I've lived in. Apologies to Dublin, Amsterdam (albeit the prettiest and most unique in my opinion), Tampa, Orlando, Atlanta, Buffalo and Toronto.
On our return to Ireland we have a stopover in Singapore which will provide us with another unique experience. One unfortunate thing is that all 3 countries we are visiting are some of the most expensive in the world. So there will be no dining on white table clothes on the beach for $4 a plate like in Thailand. In expensive countries you have to be much more savvy to hunt down the best value. We look forward to sharing stories and tips about our upcoming adventures. And if you've been to either Dubai or Singapore, please leave some tips for us!