For many, Australia is a far off destination filled with exotic animals and friendly locals. Recent surveys have shown that Australia ranks first on many Americans' travel bucket lists. Bell is Australian and we return to the island continent every few years to visit family and check out new destinations. Most recently, we visited over Christmas and New Year's last year, during Australia's worst bush fires on record. It was not the most ideal time to visit, but we were glad we made the trip before the pandemic and Australia temporarily closed to overseas tourism. We don't have a crystal ball for when COVID-19 will become less of an issue and travel will become safer again. But we do know Australia is on the bucket list of many and requires careful planning due to the long distance. Here are some tips to keep in mind for planning your future trip to this gorgeous laid-back destination while we are closer to home.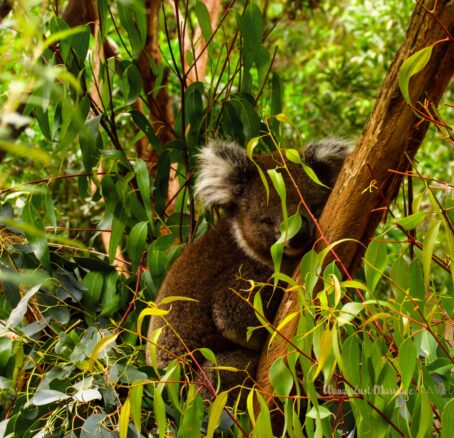 Where to Travel in Australia Based on Your Interests
Do you enjoy wineries? Head to Adelaide and visit the Barossa Valley, it is regarded as the best wine region in Australia. But the Yarra Valley in Victoria (near Melbourne) and Hunter Valley in New South Wales (a couple of hours drive from Sydney) are also great.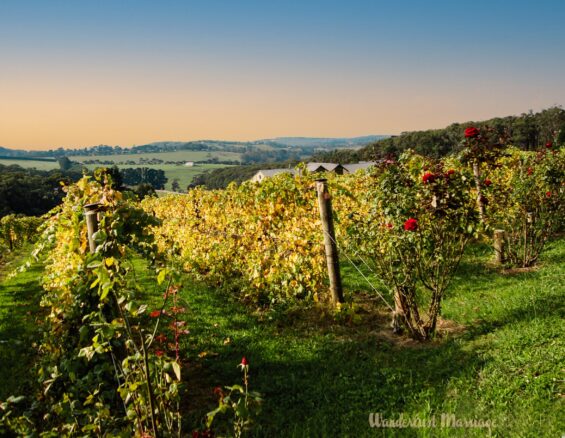 Do you want to see Australian animals up close? Visit the Ballarat Wildlife Park, a short distance outside Melbourne. Or if you find yourself in Queensland, just north of Brisbane is Australia Zoo, otherwise known as Steve Irwin's zoo!
Want to spend your time outdoors? Australian has you covered in many areas, some remote, and others closer to the cities. Plan to visit places like Tasmania, Uluru, the Great Barrier Reef and Daintree Rainforest in Queensland, Northern Territory or Western Australia. But even South Australia, close to Adelaide, fits the bill, a region that is often regarded as having the friendliest people in Australia.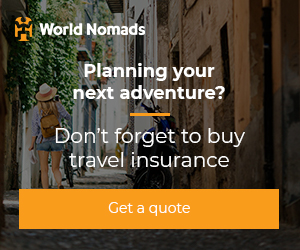 Are you a sports fan or art enthusiast? Melbourne is both the sports and arts capital of Australia. Melbourne hosts the country's biggest annual tennis, formula one race, horse race and Australian football championship each year. Melbourne's wide ranging arts scene includes the National Gallery of Victoria, Ian Potter Gallery (Aboriginal Art), street art highlighted by Hosier Lane, to a wide range of performing arts, including theatre, film and comedy festivals.
A couple things you should try, that are fairly ubiquitous regardless of the Australian state you are visiting, are iced coffee and salt and lemon-pepper squid. Australian style iced coffees are like a cross between an affogato and an American iced coffee. They have a scoop of ice cream and a dollop of heavy whipping cream. Yummy on the palate, tough on the waistline! Salt and lemon-pepper squid can be found on a wide range of Australian menus from pub food to higher end restaurants. The squid is lightly fried, so crispy on the outside and tender throughout. It is a dish we enjoy ordering multiple times at different restaurants during a visit.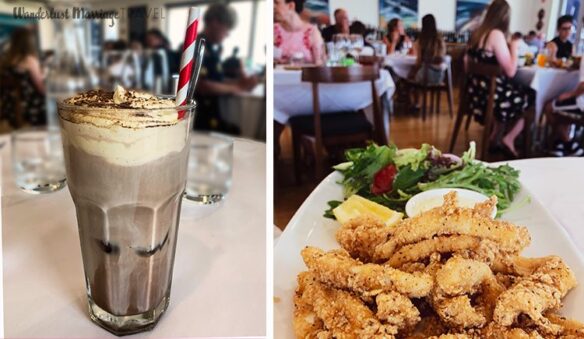 Save Money on Travel to Australia with Travel Hacks
Australia is far from everywhere, and especially the east coast of the USA and Europe. We've made the trip from both regions and the flights range from pretty expensive to very expensive. But you don't have to pay full price and you shouldn't! Each year we save thousands on travel thanks to credit card sign up bonuses. On many of the cards, the annual fee is $0 or just $95, and they come with lots of bonus points or miles that you can use towards flights. The reward bonus on many travel credit cards can equal over $1,000 in value. These credit cards are much more valuable than department store credit cards for travelers. As long as you balance old credit cards to new credit cards and ensure the balances are paid your credit score won't be negatively impacted, but we still avoid store credit cards and maximize travel reward card bonuses.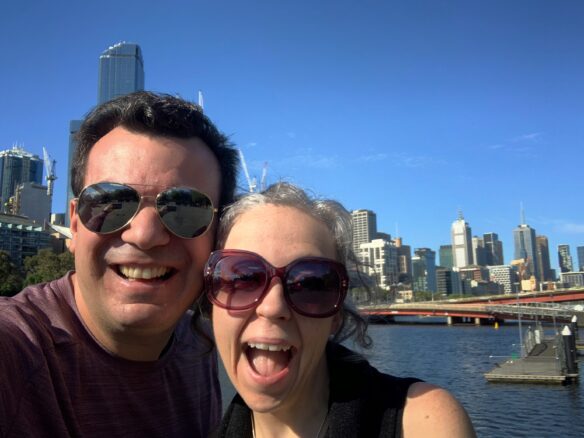 When I visited Australia last year I actually cashed in Delta miles for a free roundtrip flight to Tokyo from Washington, DC. After spending a week in Japan, I flew direct from Tokyo to Melbourne on Qantas free thanks to Citi points. I was able to visit both Japan and Australia on the same trip – and saved around $2,000 on my flights thanks to miles and points!
Pick Your Australia Destinations Carefully
Australia is a big country, trying to see it all is a bit like coming to the US and thinking you can see it all. You won't come close unless you have lots of time. In other words, months, and if you try, you're likely to be exhausted. For most, Australia is a once in a lifetime trip, so take some time to reflect on the type of traveler you are. Beach areas, especially on the east coast are more populous with 85% of Australians living less than 30 or so miles from the beach. Due to this population distribution, getting to some of Australia's more remote areas will take time as you will have to drive long distances, or if you fly you can expect to pay higher prices for the convenience. Finally, most commercial flights take you it Sydney or Melbourne and will need to plan around one of these hubs.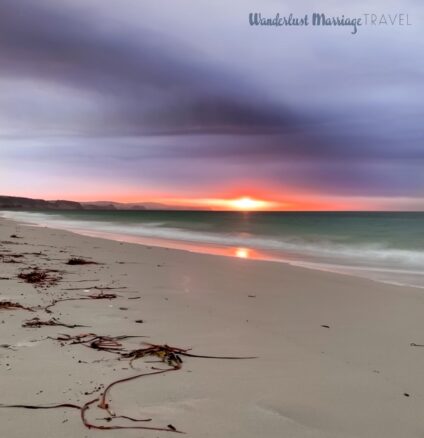 City Travel
If you enjoy city getaways, then you should plan to spend time in Sydney and Melbourne, with some regional trips from there. Keep in mind around 35% of Australia's population reside in these two cities. These cities are vibrant and there is always something to see and do. Sydney is famous for the opera house and harbor bridge. Melbourne is famous for sporting events and the arts. Bell's mum and brother live in Melbourne. When visiting, we always have fish and chips on the beach. For a local favorite, grab some fish and chips from Saltwater Grill and head to South Melbourne Beach to stuff yourself and the friendly seagulls!

Sydney Highlights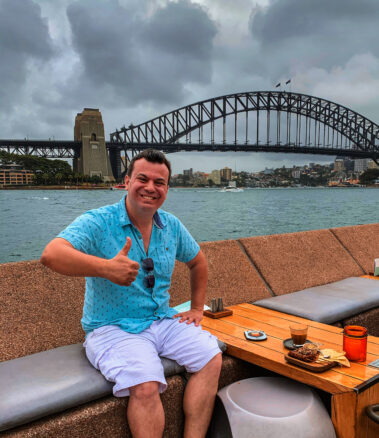 The Sydney Opera House and Sydney Harbour Bridge are probably Australia's two most iconic landmarks. Grab a table outside at Opera Kitchen and enjoy a stunning view of both these landmarks over tasty food and drinks. There are wonderful rooftop bars and restaurants around downtown Sydney, to take in views of arguably Australia's most picturesque city. The Rocks district is home to some of Australia's most historic pubs.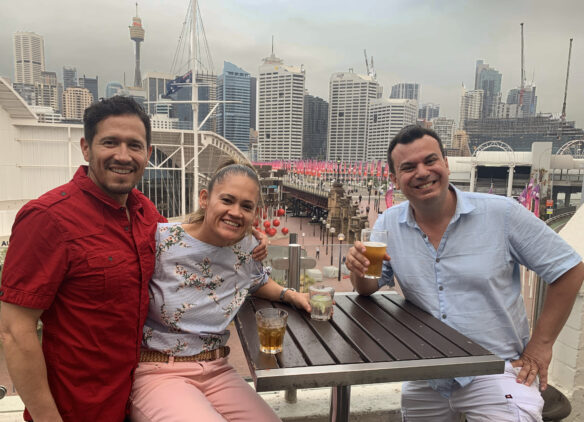 Bondi Beach is the most famous beach in Australia. Hike the moderate 6km Bondi to Congee Beach cliff walk as it is magnificent. Cap it off with dinner and drinks around sunset along Coogee Beach. Read about great Sydney pubs and restaurants in my previous article!
Sydney Hotels
Lord Nelson Brewery Hotel
The Lord Nelson Brewery Hotel is also home to Australia's oldest pub, dating back to 1841. The boutique hotel has 8 well-appointed rooms with amenities that offer a comfortable stay. It's within walking distance of Australia Square, Circular Quay and the Sydney Harbour Bridge. Room prices start at $210 Australian ($141 US) per night and include a complimentary continental breakfast. Keep in mind that "hotel" in Australia sometimes just means a pub, be you can also stay at this historic venue!
Four Seasons Sydney
The Four Seasons Sydney offers luxurious rooms overlooking the Sydney Opera House and Circular Quay. The hotel has an on-site bar, restaurant, fitness center and swimming pool. Rooms are stylishly designed and feature boutique Christian Lacroix toiletries. Enjoy sweeping views of the Sydney Harbour Bridge and Sydney Opera from its rooftop.
All rooms at Four Seasons Hotel Sydney have been carefully designed and subtly furnished with the highest quality amenities. Each room offers an LCD TV, slippers and free Christian Lacroix toiletries.
Regional Trips from Sydney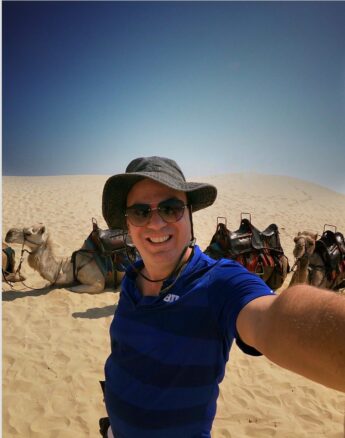 You can use Sydney as a base to explore the nearby Blue Mountains National Park – either on a tour or by car. If you enjoy wine, drive northwest a few hours to the lovely Hunter Valley wine region. Explore the amazing coastline driving as far north as Nelson Bay. You can even go for camel rides at Anna Bay – along a dune filled beach that feels a bit like the landscape of a picturesque Middle Eastern destination.
Melbourne Highlights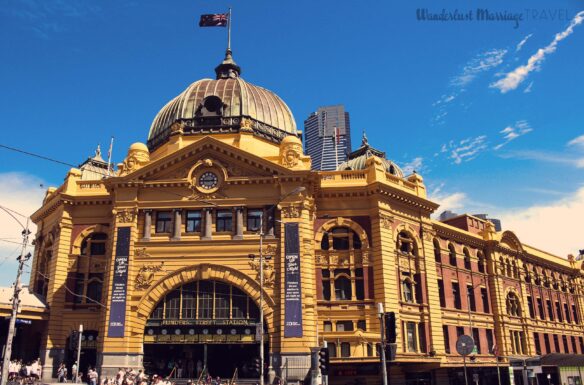 There are beautiful art galleries across the globe. In Melbourne, a unique gallery to visit is the Ian Potter Gallery that exhibits Australian art from both indigenous Australians and other Australian artists. It is housed at Federation Square, which many Melbournians considered an eyesore when it was being built, but have come around to viewing it as part of the unique urban landscape of the city.
Melbourne is the sports capital of Australia. The Melbourne Cricket Ground (MCG) is the largest stadium in the southern hemisphere, with a capacity of 100,024 people. It hosts the AFL Grand Final (Australian rules football) championship each year, as well as major cricket matches like the Boxing Day Test. Melbourne hosts the Australian Open every year – one of tennis' four grand slam tournaments. The biggest formula one race in Australia, The Australian Grand Prix, takes place in Melbourne each year. The Melbourne Cup is equivalent to the Kentucky Derby, and held at Flemington each year. Melbourne also has many great golf courses around the city. Consider playing a round at the Albert Park course.
If you are planning a visit to Melbourne, read my previous article on Melbourne: Great Things to do from Sports to Arts.
Where to Stay in Melbourne?
Intercontinental
There are a lot of great luxury hotels in Melbourne. Among them, The Intercontinental Melbourne is a great choice. Built in 1891, the InterContinental Melbourne is one of the city's last remaining examples of 19th-century Victorian Gothic architecture. Located in the heart of Melbourne's CBD on Collins Street, the hotel features amenities like a day spa, indoor heated pool and fitness center.
Royce Hotel
Royce Hotel offers a fantastic location right on St Kilda Rd, near the Royal Botanic Gardens. The 5-star boutique hotel's rooms feature views of downtown Melbourne or tree-lined St Kilda Rd. The Royce Hotel has a fantastic location between downtown Melbourne and St. Kilda Beach. You can jump on one of several trams that run along St Kilda Rd and quickly be in downtown Melbourne. You can also go the other direction on the #16 or 3A tram and quickly be at St Kilda Beach.
Regional trips from Melbourne 
Bell grew up an hour or so train ride from Melbourne in the town of Ballarat. Ballarat is famous for being a gold rush town. If you'd like to step back in time, you can visit Sovereign Hill to learn about mining and life on the fields. If you go mid-week you can see Australian school children dressed in costume in school. Bell participated in this program all the way back in the 90s! There is also the Ballarat Wildlife Park, which offers the opportunity to get up close to Australian wildlife including those infamous Tassie Devils!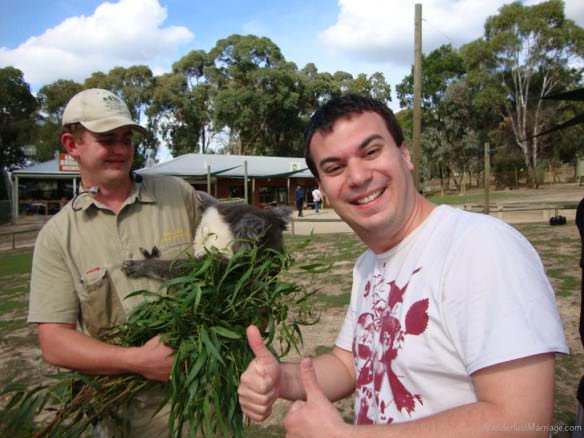 If you want more beach time, you could head over to Phillip Island. We recommend spending the night there because at dusk you can you watch the penguins come ashore after their day out fishing! Alternatively, if surfing is your thing head west along the coast instead and spend a couple of nights in Torquay and surf the waves at Bells Beach.
When planning a regional trip in Victoria, do not miss the Twelve Apostles. The impressive monoliths that rise steeply out of the sea are among the most dramatically beautiful spots in Australia,
Some Other Highlights in Australia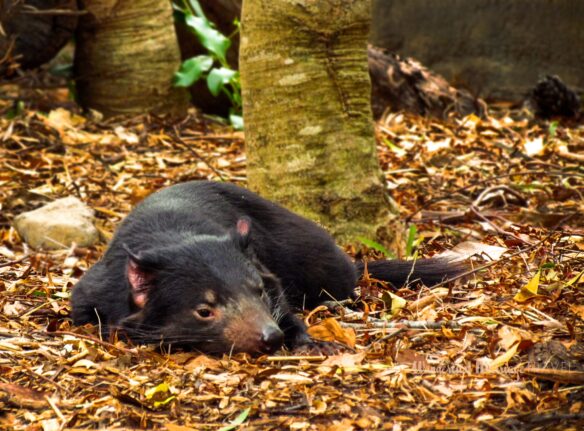 If you want to scuba dive or snorkel in the Great Barrier Reef, fly into Cairns, in northern Queensland. There are regular flights to Cairns from major cities in Australia. Rent a car and drive just north of Cairns to explore the beautiful Daintree Rainforest. This is a stunningly beautiful area of Australia to explore.
Brisbane is the capital of Queensland. Just south of Brisbane, Surfer's Paradise is a popular Australian vacation destination packed with beachside resorts. If you are the type of traveler that wants little part of the possibility for possible encounters with Australian critters in remote destinations, consider making this part of your travel plans.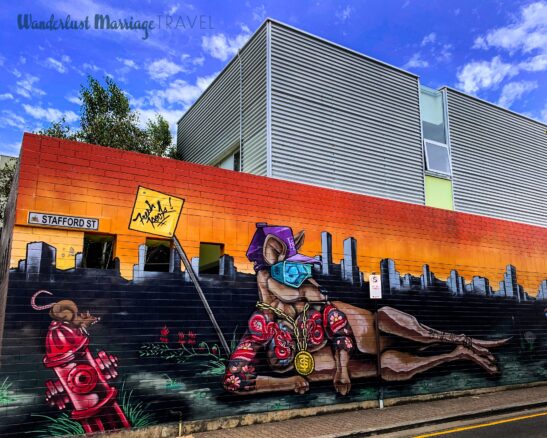 If you have the time, or you want to escape the beaten path, Western Australia might be what you are looking for. Perth, the capital, is a bustling city on the west coast. From there, you can plan day trips to pristine beaches and picturesque remote locales. Keep in mind that flying from Sydney or Melbourne to Perth is a bit like flying from New York to Los Angeles. In other words, it's best to skip it if you do not have sufficient time. If you can make the time, you will be rewarded with remote white sand beaches, amazing landscapes that seem alien and a truly unique experience. Bell still holds very fond memories from her childhood trip of eating a seafood feast in Exmouth and wandering the white sand beaches near Broome looking for sea urchin shells found whole!
Tips on Avoiding Bush Fires in Australia
The worst of bush fire season in Australia generally runs from around December through February. That is Australian summer, when temperatures are at their warmest in the southern hemisphere. If you want to avoid bush fire season, visit outside those months. During bush fire season, download the Australian Fires App, which gives updated regional information on areas to avoid so you can stay safer.
We recently spoke with Christopher Rudder, host of Travel Horror Stories Podcast about traveling in Australia during the worst bushfires on record. Listen to the podcast for more tips on staying safer in Australia as well as stories of other travel misadventures! If you have any questions on future travels to Australia leave a comment below or email me at alex(at)wanderlustmarriage.com!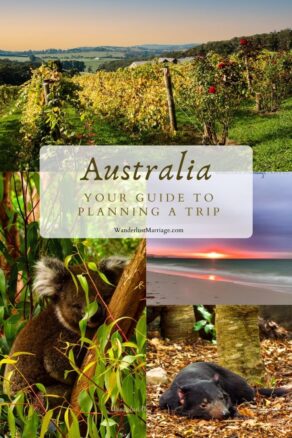 Disclosure: This article contains some affiliate links. When you book through them, we earn a small commission at no extra cost to you. Thanks in advance for using them!