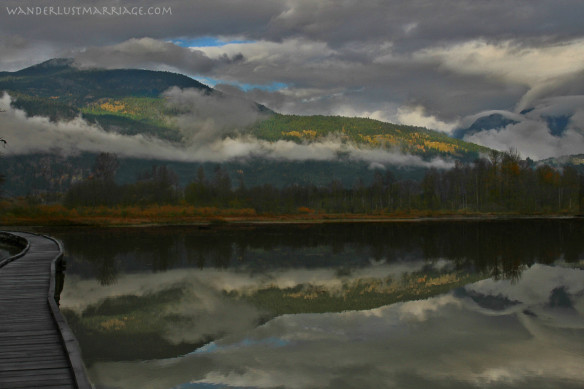 A British Columbia road trip is stunning, regardless of the weather, which will change many times during a trip along the west coast of Canada! Whether there are heavy clouds, light wispy clouds that hover majestically on the horizon, or clear blue skies for as far as the eye can see, the landscape will take your breath away, again and again. You'll be so spoiled with beauty that just when you fall into a lull, you'll wake up when your jaw drops again.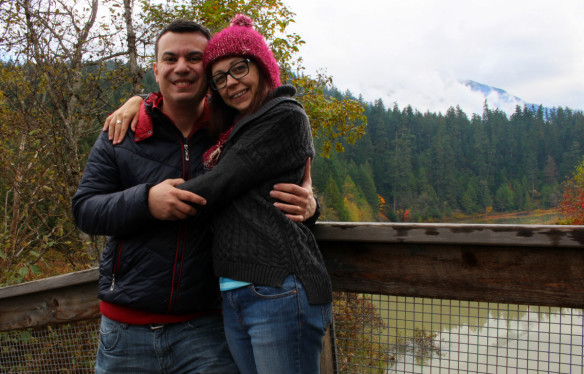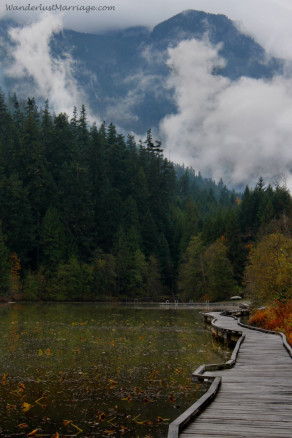 Victoria Island or Whistler on a British Columbia Road Trip?
In October, we were fortunate enough to visit British Columbia for the second time in less than 12 months. During our first visit we embarked on a small day trip but didn't venture far outside Vancouver, as there's so much beauty in the nearby vicinity. But for this past visit, we weren't going to miss either Victoria Island or Whistler. But which to choose? If you have the time do both! But we didn't have time for both, so we chose Whistler. Read this article for tips on a Whistler wellness getaway!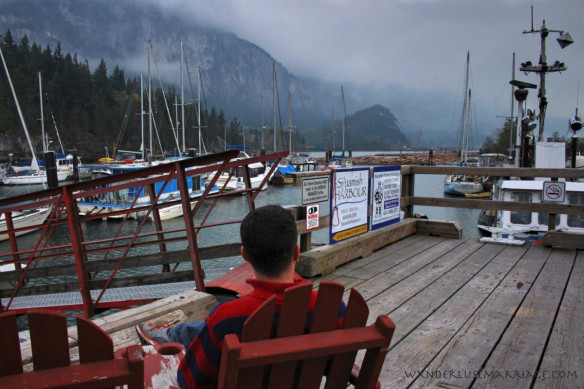 Ferry to Victoria Island
The ferry to Victoria Island costs $17.20 CAD per person one way. A car costs an additional $57.50 CAD. So round trip for two of us that was going to cost around $125 USD. Because we had been traveling a lot, and our free time was only two days, we opted to save the ferry expense by driving north to Whistler and beyond. Given our amazing experience, we definitely don't regret the decision, but next time we're in British Columbia, we'll venture over to Victoria Island!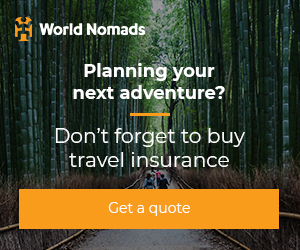 Whistler Hotels
October is low season for visiting Whistler. The weather isn't easy to predict, but there isn't any real snow yet either. We found a beautiful room with a kitchenette, iPad, balcony and other nice amenities at the Summit Lodge with the amazing view pictured in the photo above. We were right in the heart of Whistler village for under $100 USD a night, where in peak summer and winter seasons the same room could run you over $200 USD a night.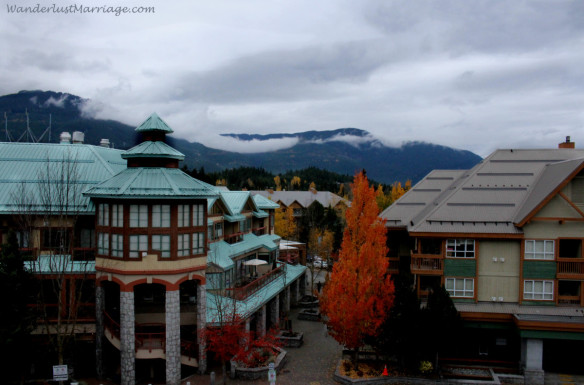 For a lakeside setting and a truly Canadian experience, check in to Nita Lake Lodge. Comfy king-sized beds, double soaker tubs and expansive mountain views come as standard, and Nita's proximity to Whistler's amenities adds further convenience. This beautiful location is also home to a spa which we'll discuss in more detail later.
The impressive Four Seasons Resort has lots to offer discerning couples and their Romance Packages prove particularly popular with those on honeymoon or celebrating an occasion. Each room boasts luxurious comfort along with a spacious walk-in closet.
For something equally grand, the 539-room Fairmont Chateau Whistler offers jaw-dropping mountain or village views alongside spectacular service. Specialty rooms and luxurious suites provide plenty of options for couples looking to enhance their stay.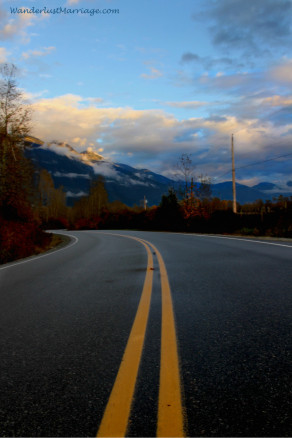 Whistler Bars and Restaurants
Normally on a road trip we move each night so we can explore more terrain, but Whistler was the perfect base, so we spent both nights in Whistler Village. The town was really quiet and peaceful and we especially enjoyed hanging out at Amsterdam Cafe, which is filled with Dutch memorabilia and reminded us of our former home of 3 and 1/2 years.
There's a lot of great restaurant options in Whistler but we didn't love our meals at the BrewHouse, though the view of the Olympic Park was nice. Our biggest tip for eating in British Columbia is to enjoy lots of salmon if you like seafood, because the wild Pacific salmon is excellent in this region!
Drive from Whistler to Pemberton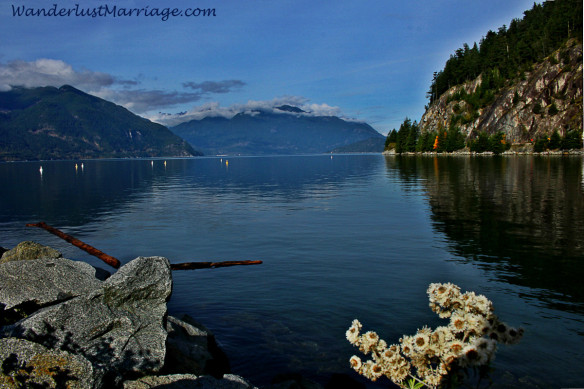 North of Whistler, drive to Pemberton and beyond. We drove through a tiny native American town just outside Pemberton that felt like another country from the rest of Canada. We even came across a small rodeo ground, which was incredibly picturesque. We've seen many of the most gorgeous landscapes around the world like the Greek islands, Swiss Alps, west coast of Ireland, Great Barrier Reef, amazing southeast Asian islands like Malaysian Borneo and Ko Samui Thailand and driven around the Colorado Rockies and Florida keys, and the beauty of driving along Highway 99 north of Vancouver rivals anything else we've ever seen in pristine beauty!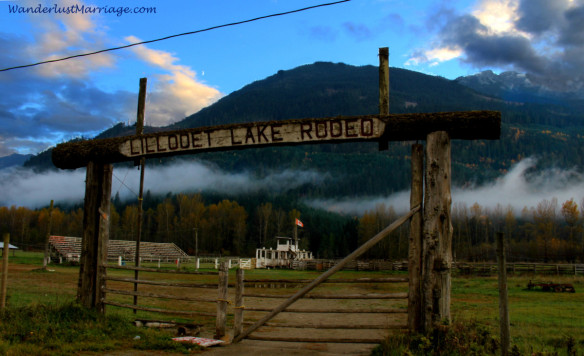 Olympics in Whistler
Alex loves watching the Olympic Games (especially as a kid), and has now visited 15 summer Olympic cities and 3 winter Olympic cities, and Whistler played host to the skiing competitions in 2010 Vancouver Winter Olympics. He always enjoys making it to a new Olympic Park and grabbing a thumbs up photo with the Olympic rings.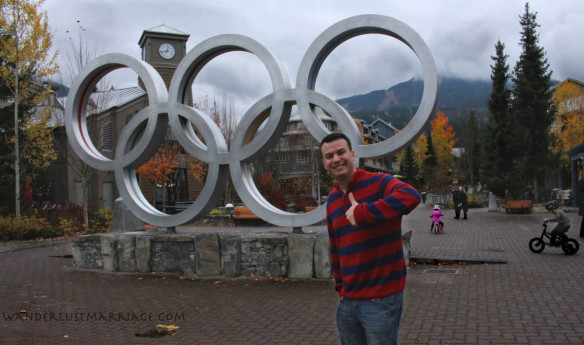 Have you taken a British Columbia road trip? Would you recommend Victoria Island or Whistler Mountain if you could only choose one?
Disclosure: This article contains some affiliate links. We earn a small commission at no extra cost to you when you use these links directly to make your booking. Thank you for supporting this content!