Written by AJ Ratani and Natasha Sandhir: Once a hidden gem of a travel destination, Iceland is currently on roll as a travel hotspot. Great airline deals through Iceland Air have made it easier than ever to visit the European island nation. You may think an exotic destination is not the best for kids, but we had a great family trip. We visited with our toddler and spent a few days exploring what my city girl wife claims is the most beautiful country she has ever seen. From the thriving capital city of Reykjavik to the Golden Circle drive with waterfalls to geothermal spas, you can enjoy a wonderful family vacation to Iceland. Here's 5 tips on traveling to Iceland with children.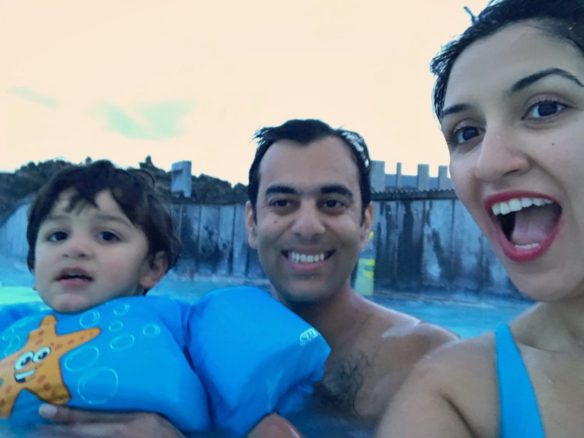 Before you go, be sure to follow our five recommendations to make sure you have the best trip possible.
5 Tips on Traveling to Iceland with Your Child:
Visit Iceland in Summer
The best time to see the Northern Lights in Iceland is during the winter months, but visiting in the summer is far easier with your children. Temperatures in the summer months average in the 50's Fahrenheit, so you won't need heavy-duty winter gear to visit. If you can visit in August, as we did, Reykjavik has a cool Culture Night festival that will help you learn more about the country and Icelandic people.
Bring Cold-Weather Clothing
It seems pretty obvious that when visiting Iceland, you'll pack for colder temperatures. The wind can really pick up when out exploring the national park and waterfalls, as well as the open areas and beaches, so you should have extra layers and be prepared to dress in layers that you can adjust for day into night, indoors to outdoors. Definitely pack a jacket with windbreaker, scarf, gloves, hat and sunglasses (the sun is extra bright when reflecting off snowy landscapes).
Rent an SUV for an Iceland Road Trip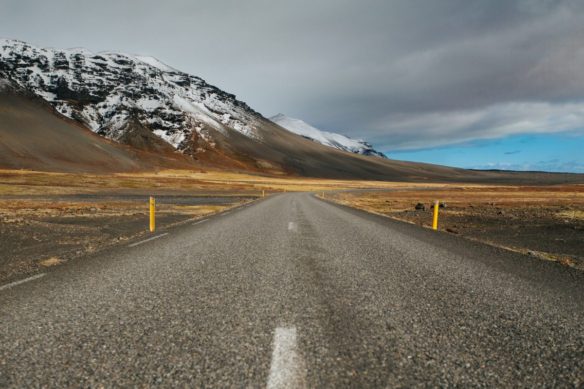 Iceland's weather and roads can make driving tricky, so we recommend renting an all-wheel drive vehicle. An SUV will help you feel more comfortable when driving on bumpy dirt roads, and provides some height to navigate snow. Before driving, download Iceland's road app, which will give you a heads up to inclement weather road closings, as well as Google Maps, so you can find your way in English.
Have Snacks and Food With You
When exploring the countryside, which is most of Iceland, restaurants and food options are few and far between, with varying hours of operation. Dinners end earlier compared to many other countries too. In Reykjavik, you'll find many options, but Iceland is notorious for being pricey. Having food your child will eat will also help save on tantrums dining out when the limited menu doesn't offer chicken fingers. Shop at grocery stores like Bonus to save on dining. This will save you a lot of money while traveling in Iceland with children.
Bring a Swimsuit
Don't forget that Iceland has a number of geothermal hot springs, most famous of which is the Blue Lagoon. The waters are not too hot for children and the lagoon is like an extremely large pool. There are several pools near the city that you can enjoy, without the crowds and expense of the Blue Lagoon — and they are just as warm! One highly rated and less expensive hot spring is the Secret Lagoon, 105km (63 miles) east of Rejkavik.
With these simple tips, your family can enjoy a trip to Iceland. You'll only need three to four days to truly enjoy the island, and Iceland is a perfect pitstop to other Europe destinations, should you have a week or two to travel with the kids.
Save Money on Travel to Iceland with Children
Interested in potentially saving thousands on travel? Read these travel hacking tips to learn more. Bon voyage!