Bordeaux blends beautiful architecture with a relaxed vibe. There is a fantastic culinary scene to enjoy on the terraces of sublime squares dating back centuries. The UNESCO World Heritage town of Saint Emilion, just 21 miles (35 km) from Bordeaux is a world class wine producing region with incredible beauty. And nearby beach towns like Archachon offer relaxation and reprieve from southern France's hot summer days. Here are some great ideas on having the best time in Bordeaux in summer!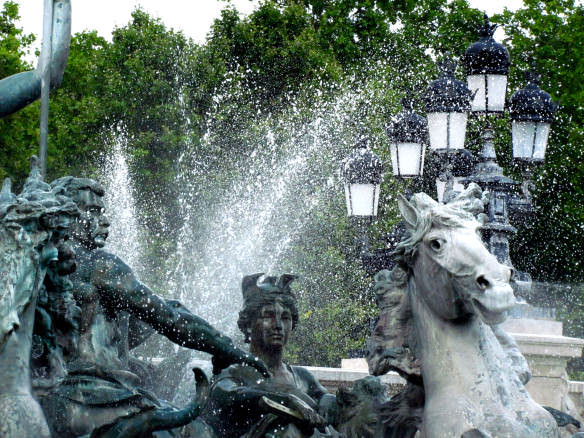 Miroir d-eau
Visits the world's largest reflecting pool – The Miroir d'eau (Water Mirror) in Bordeaux. It was built in 2006 and covers 3,450 square meters (37,100 sq ft). It is located on the quay of the Garonne in front of the Place de la Bourse. Spend some time there watching children and dogs play in the fountain. Perhaps take your shoes off and play yourself. You only live once!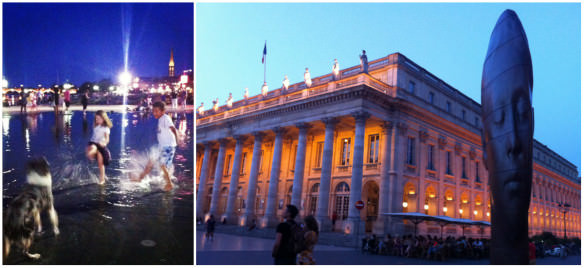 Bordeaux Hotels
Hôtel Le Palais Gallien offers a wonderful 5-star luxury stay in Bordeaux, complete with concierge and ticket service. The property features fine dining, a seasonal outdoor swimming pool, bar and garden. Their 24-hour front desk can also assist with airport transfers and room service. Free WiFi can be found throughout the property. Popular points of interest near the hotel include Esplanade des Quinconces, Grand Théâtre de Bordeaux and CAPC Musee d'Art Contemporain.
L'Hôtel Particulier is located just 350 feet from Saint-André Cathedral in Bordeaux. The property offers free WiFi and is ideally located to discover the highlights of Bordeaux. Each room at this comfortable guest house is air conditioned and comes with a flat-screen TV. Certain rooms have a balcony or patio and feature a comfortable seating area. All rooms are equipped with a private bathroom. Concierge service is available at the property. On-site bike hire is also available.
The Ibis Bordeaux Centre – Gare Saint Jean, is a great option for budget travelers. It's conveniently located 1,000 feet from Saint Jean Train Station and a 10-minute tram ride from the city center. The property offers a bar and free WiFi in the hotel rooms. A nice buffet breakfast composed of sweet and savory dishes such as eggs, fruit salad, yogurts and juices can be purchased for an additional cost. It's no frills, but comfortable enough for an enjoyable visit to Bordeaux.
Take a Day Trip from Bordeaux to Saint Emilion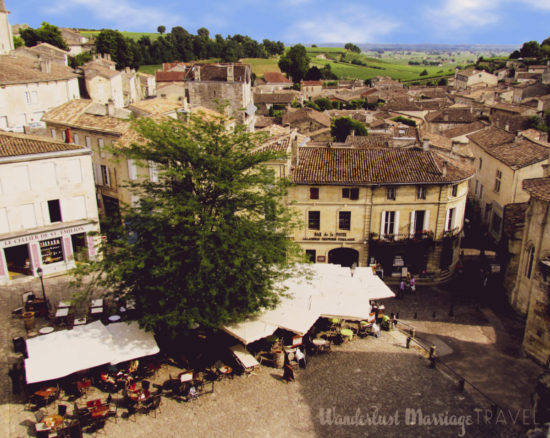 We've previously written on why Saint Emilion is a must day trip from Bordeaux. We long to return to the beautiful UNESCO World Heritage Site surrounded by vineyards. You can travel from Bordeaux to Saint Emilion on a convenient 40 minute train ride. Or take a full or half day guided tour and just enjoy the wine and scenery without any logistical worries!
Full Day Trip to Saint Emilion
Spend a day enjoying French wine in the Saint-Emilion and Pomerol wine region. Departing from Bordeaux, visit two chateaux to taste the region's famous wines and wander the streets of beautiful Saint-Emilion, a UNESCO World Heritage Site. The tour includes a full-day trip to the St Emilion wine region from Bordeaux and costs $157.74.
Half Day Trip to Saint Emilion
Spend a half-day in the charming medieval town of Saint-Emilion on a  trip from Bordeaux. Explore the best of this UNESCO-listed village, including a wine tasting at a grand cru wine estate, a walk along the historic city walls, and visits to unique artist galleries and studios. Enjoy some free time in Saint-Emilion, too. The Saint Emilion half day tour from Bordeaux tour costs $97.07.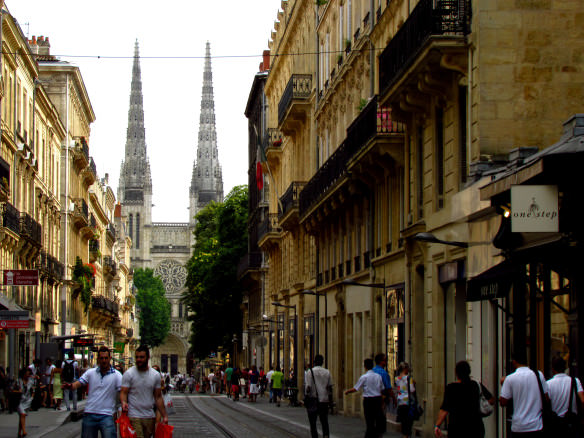 A Delicious Culinary Scene in Bordeaux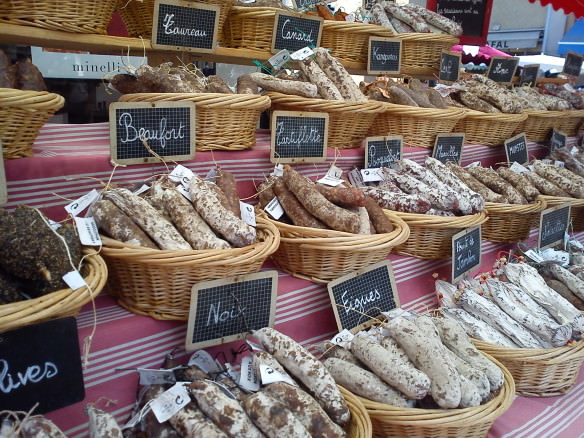 No European nation spends more of its income on food compared to the French. And while this might be pompous to some, its a treat for travelers who love culinary delights. One the best aspects about Bordeaux in summer are the amazing squares to dine al fresco, often for reasonable prices for fixed prix 3 course meals.
We made it a nightly ritual to pick a different square each night to enjoy what's always one of our favorite parts of traveling – dinner! Sure you can do this in Paris, but you'll spend a lot more money and it's easier to get sucked into tourist traps. Our advice for Bordeaux is just to stroll the squares, see which restaurant has a busy patio and a menu that suits your taste and budget. Then grab a seat and enjoy! Read our article on 5 must eat meals in Bordeaux!
Enjoy a Picnic in a Bordeaux Park
It's always a great idea to indulge in a sausage and cheese picnic in a French Park too. The Jardin Public and Parc Bordelais are both picturesque spots to enjoy delicious artisan treats over your favorite wine, beer or random drink while in Bordeaux. And don't miss out on a stroll along the river at night and watching the children running through the mirror d'eux to cool their feet on a warm evening. With all the smiles and laughs, you'd have to be a scrooge not to enjoy it.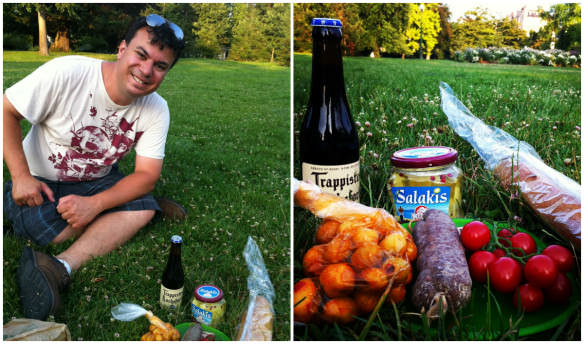 Take a Day Trip from Bordeaux to Archachon: A lovely Beach Town on the Atlantic Ocean
The beach town of Archachon is about an hour away from Bordeaux and we enjoyed a great day trip there. This is a popular place in July and August so be sure to book accommodation ahead if you want to stay on the beach. We stayed in Bordeaux for a week, and found traveling to Archachon in the morning and returning to Bordeaux in the evening is also a good option.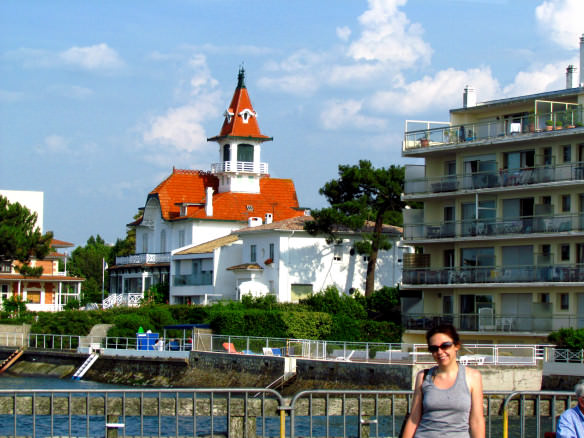 We enjoyed a great lunch of mussels at one of the many beach-side restaurants clustered together and then strolled the beach and pier. In the evening we bought a bottle of Bordeaux at a bottle shop and popped it open over some takeaway kebabs on the beach while watching the sunset. It was a perfect day!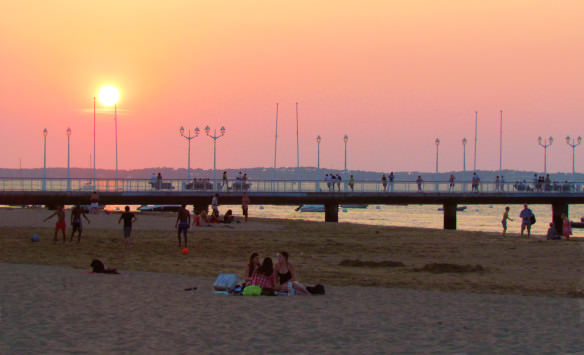 Nearby to Archachon is Dune Pilat, which is one of the largest sand dunes in the world. As the temperatures were particularly hot on the day we visited Archachon we decided not to visit this amazing place, as it would have been akin to trekking in the dessert. But if temperatures are cooler than scorching hot, it's meant to be very worthwhile.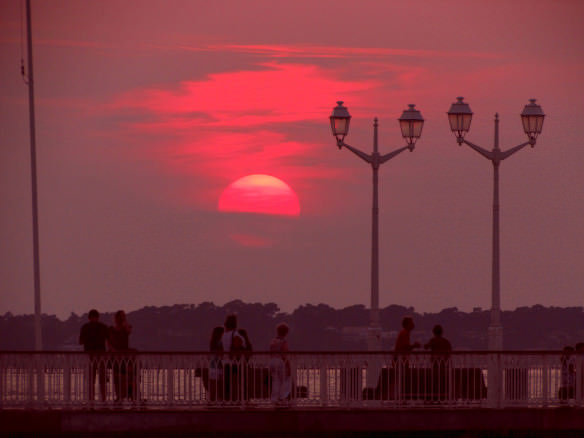 Also Consider Staying in Saint Emillion
Saint Emilion is a strikingly beautiful town to visit. The only downside is that it's touristy, but some touristy places are worth visiting. And as Saint Emilion's small train station is about 1km from town and not utilized by most tourists, we had a lovely, quiet and peaceful walk through the beautiful vineyards leading into town.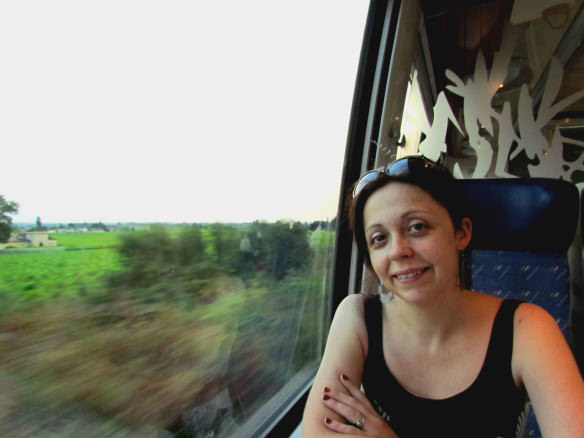 Saint Emilion Hotels
Château Hôtel Grand Barrail offers a wonderful 5-star luxury stay just outside Saint Emilion. The 19th-century Château has an outdoor swimming pool, spa center, free Wi-Fi and soundproofed accommodation. All guest rooms at the Grand Barrail Chateau are equipped with air conditioning and a flat-screen TV with satellite channels. Some rooms also feature sweeping views of the surrounding vineyards. The Grand Barrail Chateau Spa features a gastronomic restaurant that serves regional cuisine. Situated along the Dordogne River, the property is 1.9 miles from Saint-Emilion.
Château de Môle is a wonderful place for couples to stay just outside Saint Emilion. Located in Puisseguin and surrounded by vineyards, Château de Môle offers elegant rooms with LCD TVs, free Wi-Fi and a meeting room. With wooden floor and furnishing, each air-conditioned room has a minibar, safe and private bathroom with bathrobes and luxury toiletries. Some rooms feature a spa bath and sauna or facilities for guests with reduced mobility. A continental breakfast is offered every morning. Accessible via Libourne Train Station, Château de Môle is 6.2 miles from Saint-Emilion and 31.1 miles from Bordeaux city centre. Wine tasting can also be enjoyed right on site!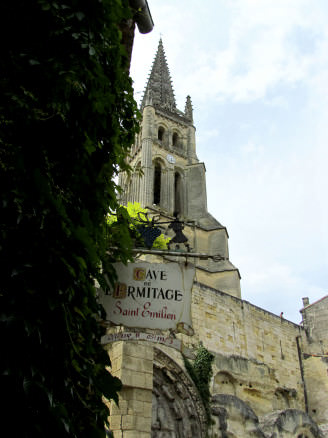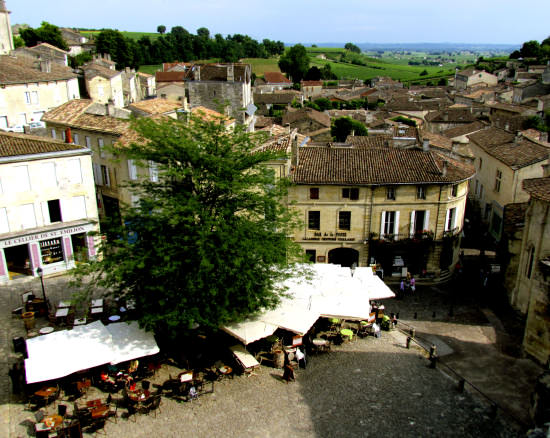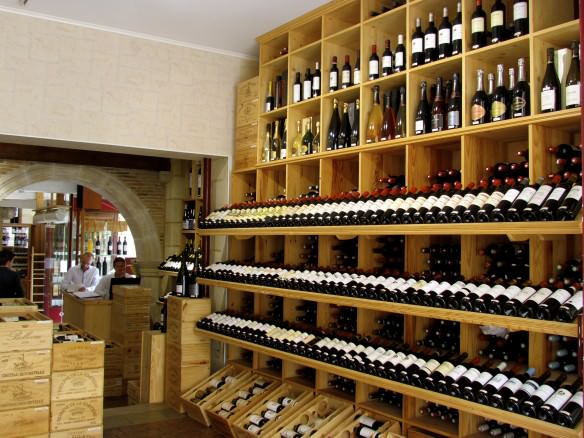 Additional Options for Visiting Bordeaux
There is so much to experience in and around Bordeaux in summer, making it an ideal vacation destination. Cadillac is another great day trip from Bordeaux. You can also consider a visit to Cognac, a couple hours north of Bordeaux. There you can visit the Hennessy and Courvesiour distilleries, wonderful for cognac aficionados. For even more ideas, read our article on 20 Great Destinations in the South of France. No matter what you do in the Bordeaux region, it's pretty hard to go wrong!
Have questions about traveling to France? Email me at [email protected] or leave a comment below! 
Disclosure: This article contains some affiliate links. We receive a small commission when you book or sign up through these links and it costs you nothing extra. When it suits you, please use them, as it helps maintain this website!