France is the world's most visited country. With wonderful architecture, a world class culinary scene and delicious wine, there's much to appreciate. The French spend more of their money on food than all other Europeans. Listed here are 5 must eat meals in Bordeaux, though it's tempting to write just one word…canard…because the French love indulging in duck in a variety of ways.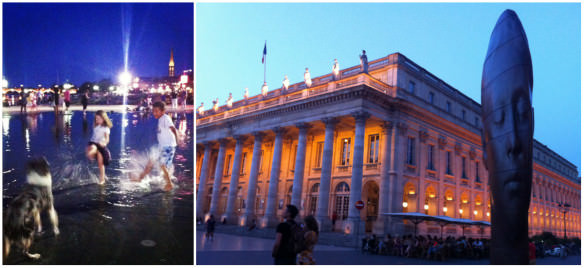 Foie Gras
Sorry vegetarians, perhaps no dish makes PETA members cringe more than foie gras because of debatable feeding practices. Foie gras is a delicacy typically made from the enlarged liver of a duck, or sometimes a goose ("oie" in French). Either bird's liver can be served whole or in seasoned pate style, which is the cheaper version.
Foie gras doesn't sound fantastic but when done well is tastes like a delicious meaty butter, which is why it is so sought after. It's expensive because additional labor is involved to produce it, though it can be cheaper in France than elsewhere, which is why you should eat it there (just don't waste your time with the canned stuff). And while the foie gras industry is particularly targeted by animals rights organizations, it's no worse to eat a gavanche fed duck than it is to eat an American Tyson chicken (America's largest chicken farm).
Magret de Canard
More duck! This is a plump duck breast steak, taken from ducks specially bred for their foie gras livers. You'll see this on restaurant menus everywhere and wonder why it costs roughly the same as a good steak. You'll understand why when you try it. When a good cut is grilled properly and cooked medium rare, it melts in your mouth and tastes comparable to an excellent quality venison steak. This is possibly my favorite dish of the must eat meals in Bordeaux!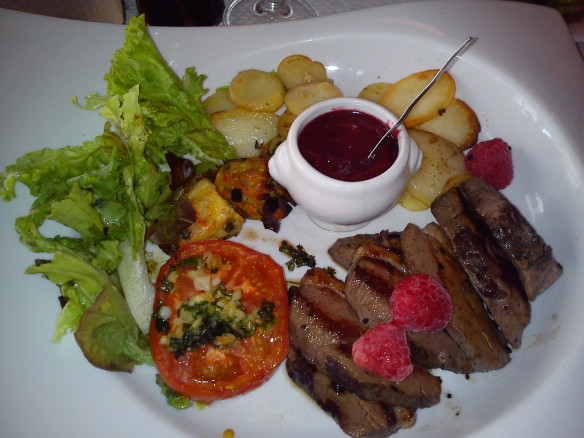 3) Croque Monsieur or Croque Madame
There are far worse things in life, but these are prime examples of why it sucks being lactose intolerant. Sure, there is lactaid, but there is one terrible side effect to lactaid…it doesn't work. Anyways, a properly done croque monsieur is basically the best fried ham and cheese sandwich you'll ever eat. The sandwich is typically made with emmentel or gruyere cheese (never plastic flavored yellow cheese). The cheese is also lathered on top.
The croque madame is the same concept, except it comes topped with a fried egg as well. Fun that they are both a closed and open faced sandwich at the same time! Suffice to say they are eaten with a knife and fork – very dignified.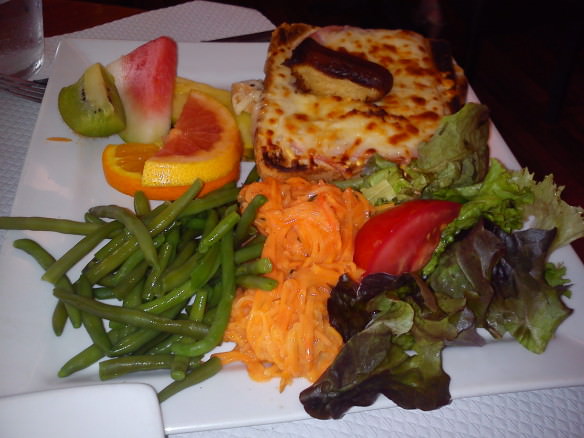 Cassoulet
Cassoulet is a slow-cooked casserole containing meat, pork skin and white beans. The rich dish has its origins in southern France. It is named after its traditional cooking vessel, the casserole, a deep, round, earthenware pot with slanting sides. Cassoulet is believed to have originated in the town of Castelnaudary.
A great Bordeaux restaurant to enjoy cassoulet is Brasserie Bordelaise. This lovely brasseries specializes in flavors of southwest France. Their extensive wine cellar features around 700 domestic and international choices. Selections from around France include small producers and grand crus.
Crepes: 5 Must Eat Meals in Bordeaux
Crepes are one of the most popular concepts to be exported from France (the concept of American "French Fries" actually originated in Belgium, where half the nation speaks French). You can get a wonderful crepe in a cafe, but it's also excellent street food in France. You'll frequently see a stall with a large round griddle, with a man constantly pouring fresh pancake batter and spreading it out thin. A typical French street crepe is pretty simple but delicious. They're typically flavored with sugar or strawberries.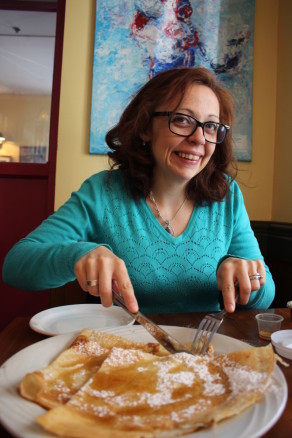 Charcuterie and Cheese Picnic! 
So stereotypically French, it's a must to visit one of Bordeaux's great markets (or at least a grocery store) and select from an incredible assortment of sausage and cheeses. Plus it's excellent value. Consider taking your picnic down to the Jardin Public or Le Miroir d'eau on the La Garonne river, both in the center of the city. These are both wonderful and relaxing places to enjoy one of your must eat meals in Bordeaux. Bon appetite!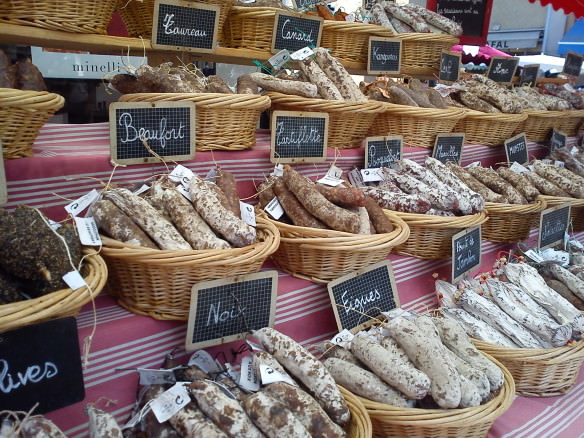 Bordeaux Hotels
Hôtel Le Palais Gallien offers a wonderful 5-star luxury stay in Bordeaux, complete with concierge and ticket service. The property features fine dining, a seasonal outdoor swimming pool, bar and garden. Their 24-hour front desk can also assist with airport transfers and room service. Free WiFi can be found throughout the property. Popular points of interest near the hotel include Esplanade des Quinconces, Grand Théâtre de Bordeaux and CAPC Musee d'Art Contemporain.
L'Hôtel Particulier is located just 350 feet from Saint-André Cathedral in Bordeaux. The property offers free WiFi and is ideally located to discover the highlights of Bordeaux. Each room at this comfortable guest house is air conditioned and comes with a flat-screen TV. Certain rooms have a balcony or patio and feature a comfortable seating area. All rooms are equipped with a private bathroom. Concierge service is available at the property. On-site bike hire is also available.
The Ibis Bordeaux Centre – Gare Saint Jean, is a great option for budget travelers. It's conveniently located 1,000 feet from Saint Jean Train Station and a 10-minute tram ride from the city center. The property offers a bar and free WiFi in the hotel rooms. A nice buffet breakfast composed of sweet and savory dishes such as eggs, fruit salad, yogurts and juices can be purchased for an additional cost. It's no frills, but comfortable enough for an enjoyable visit to Bordeaux.
Day Trip to Saint Emilion
Saint Emilion is a UNESCO World Heritage Site nestled among rolling French vineyards. If you don't want to drive, it's a 35km train ride from Gare St. Jean train station in Bordeaux to Gare de Saint Émilion. The train takes around 40 minutes each way. Consider taking a day tour to Saint Emilion in a comfortable minibus if you don't want to stress over details. It's one of our favorite towns in Europe.
Bordeaux Trip Plans
Read our tips on traveling to Bordeaux in summer. With school holidays and designated work vacations, summer is a popular time to visit. But if you can visit in May or September, those months are more ideal for fewer tourists and better prices. Here's some funny Bordeaux pictures too!
Save Money on Travel to France
We save thousands each year through travel hacks. Need tips? Feel free to leave a comment or get in touch!
Have questions about travel to France or ways to maximize your travel budget? Email me at [email protected] and I can assist you! 
Disclosure: This article contains some affiliate links. We receive a small commission when you book or sign up through certain links and it costs you nothing extra. When it suits you, please use them, as it helps us maintain this site!