When traveling in Greece you will encounter an assortment of cats and dogs. The dogs sometimes look a little intimidating, but they're usually harmless. The cats, on the other hand, can be quite sweet and friendly and are more than happy to purr away while you scratch behind their ears. I love all animals and was able to say hello to many cats of Greece when we visited Syros and Mykonos.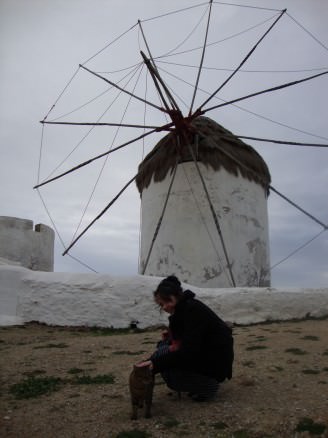 The islands Syros and Mykonos are part of the Cyclades, and while Mykonos is the most famous for its windmills, beaches, summer parties and lovely blue and white houses, Syros is an equally beautiful island with many colourful houses that provide an equally amazing view of the surrounding sea and other nearby islands. We're sure the cats also enjoy the views!
You will see that some locals put food out for the stray cats, but it will be common to encounter cats that are malnourished and injured. Which if you live in a country where these animals would be rescued, this can seem quite cruel and unsettling. Since joining the EU, there are more standards in place for the humane treatment of these stray animals, however, as Greece has been struggling economically it is hard to prioritize the care of animals and this task falls mostly to charity groups.  Also, it is generally not in Greeks culture to bring animals into your home. Alex's family in Greece think I'm quite odd for wanting to play with the cats. However cats, of course, provide a useful service of keeping mice and snakes away and so the locals do not mind their presence, but there is limited population control.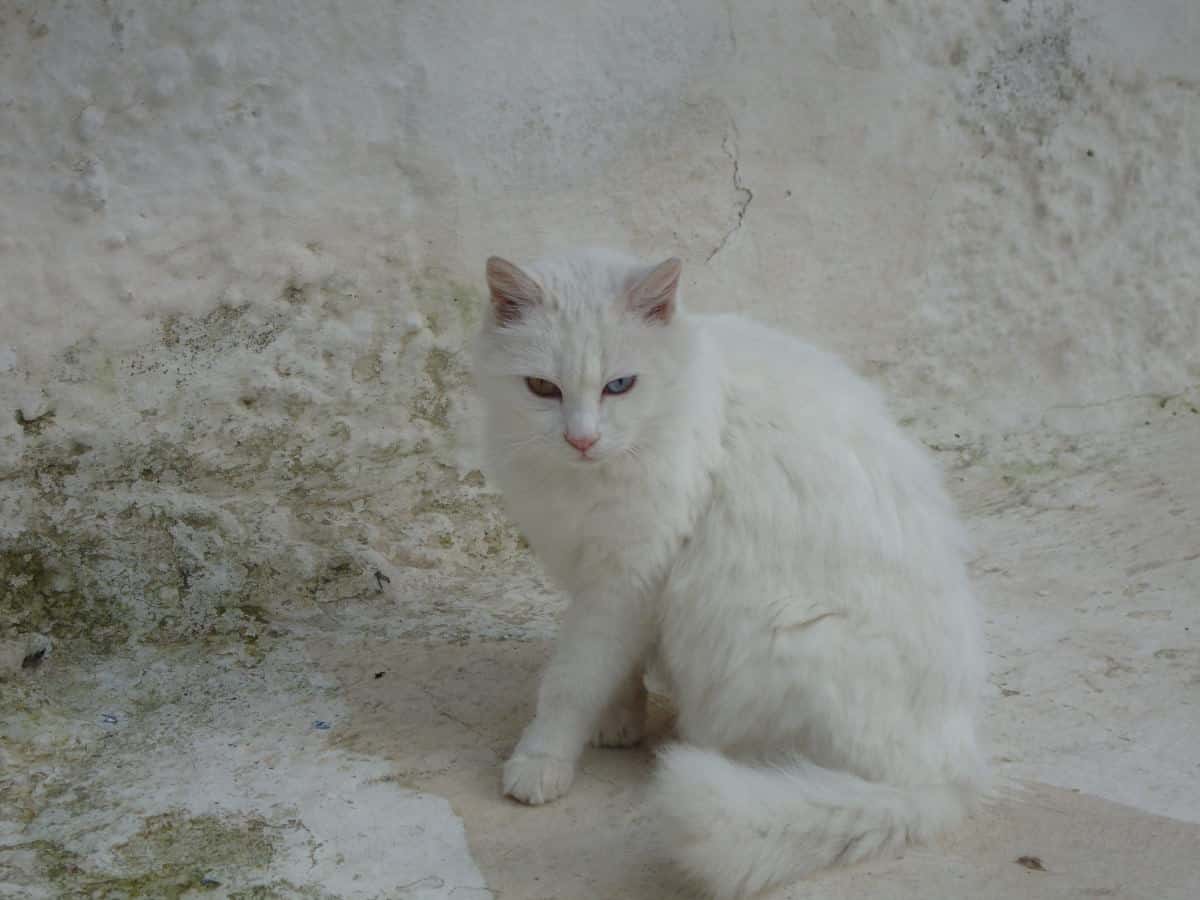 This lovely white kitty hung out a few houses down from our apartment on Syros, we tried a few times to pet her, but she was not super friendly, however, she was fine to pose for a photo! We stayed on Syros over the New Year holiday. Syros is a wonderful island to visit in the offseason as it is the capital of the Cyclades island chain. That means that there are more people on the island and so more restaurants and shops are open, but there won't be any crowds or long lines. We arrived in Syros on the ferry from Athens without a place to stay. When we disembarked from the ferry there were a number of people waiting to show you apartment options. We chatted with one older Greek man and made an agreement to go check his place. It was charming and perfect with a little kitchenette. In the offseason, this is a great way to find a good deal as there are often more people with places to rent than tourists. However, if you like to plan ahead, we primarily use booking.com to find great deals in Europe.
Mykonos, on the other hand, nearly completely shuts down in the offseason. We had just 2 choices for where to eat and accommodation choices were also very limited. It was beautiful though to wander the winding streets and not be shoulder to shoulder with other tourists, though it was cold and the skies very overcast. It is likely that there were many more cat residents than people!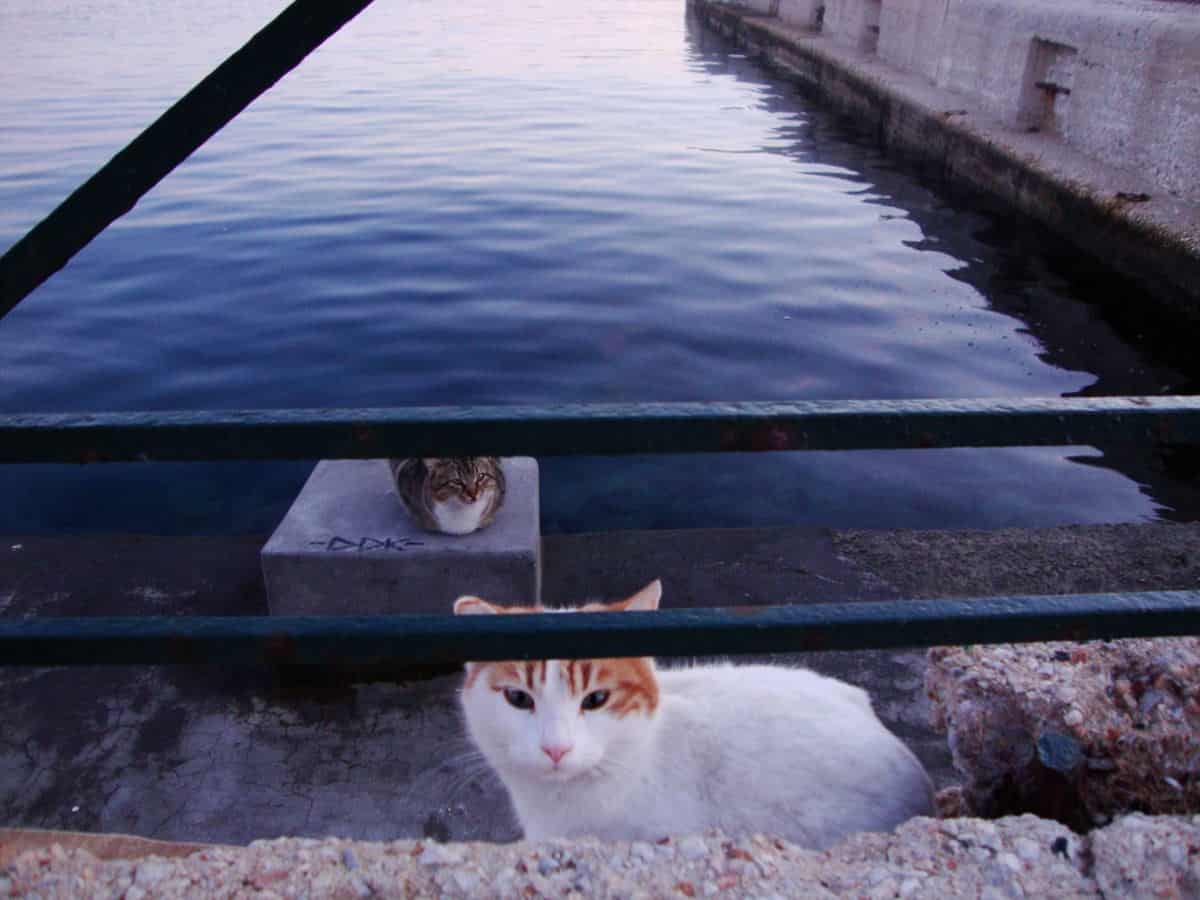 Cats hanging out at the harbour of Syros, nice place to just chill. Is there a mouse in the neighborhood?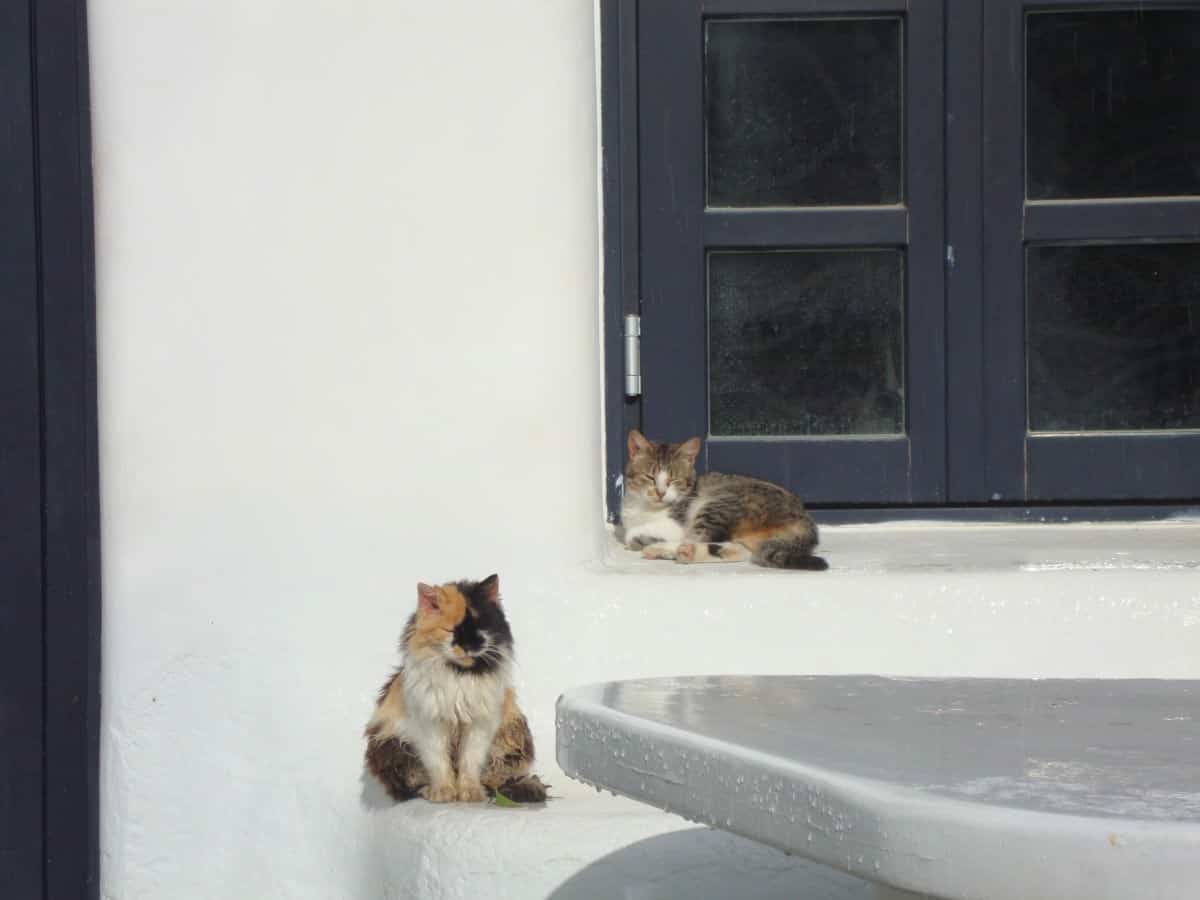 I would love to be either one of these kitties for a day, sleeping in the sun on Mykonos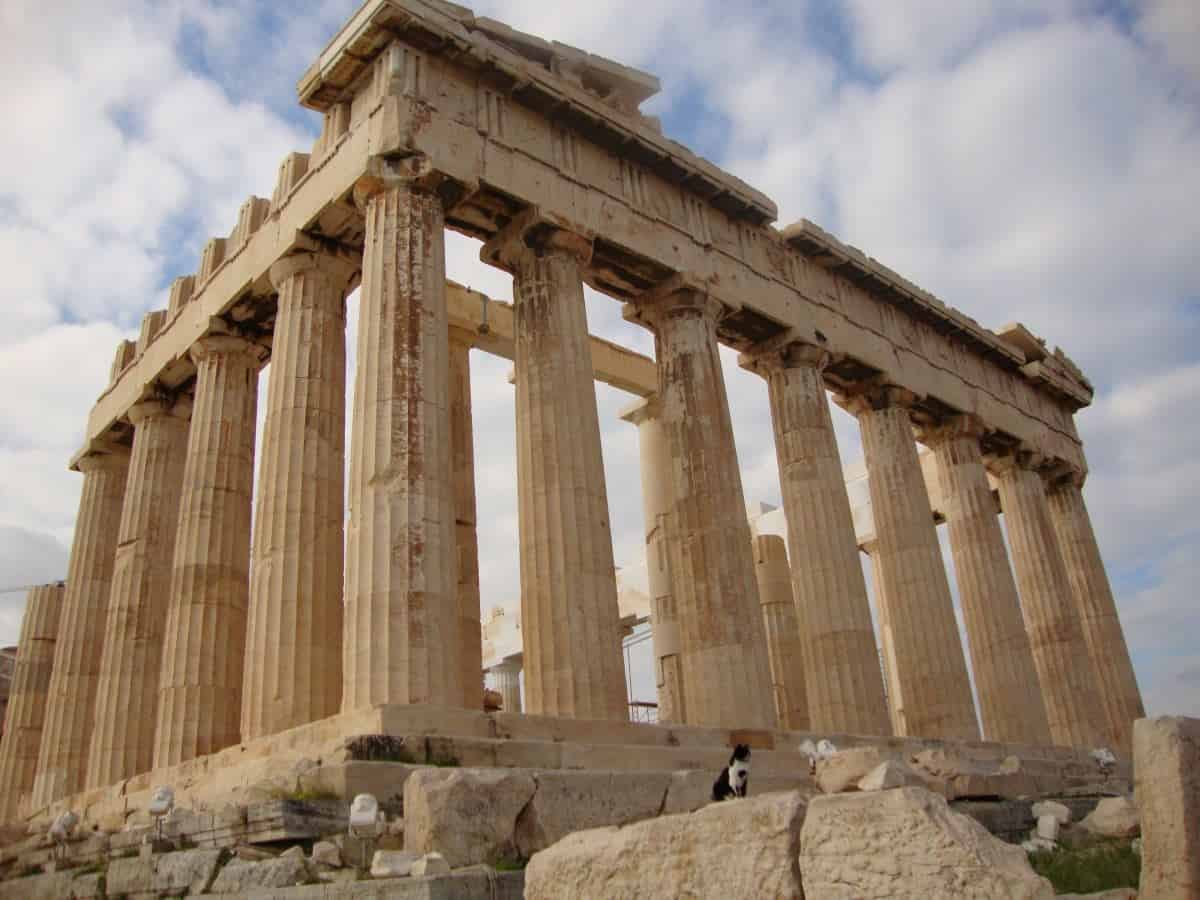 Back in Athens, there are also many cats hanging around the ruins and throughout the city. This little black and white cat has the best views of Athens, and gives a great perspective to the size of the Parthenon.
They do make for lovely photos of the city and provide some needed animal therapy.