By Alex Kallimanis: The Greek islands conjure images of beautiful beaches, dramatic cliffs and narrow whitewashed pedestrian laneways. In summer, popular islands like Santorini and Mykonos are packed with visitors. But late spring and early fall offer warm weather and a reprieve from the crowds. I've been fortunate to visit many of Greece's most beautiful islands during my travels there for over two decades. Here are 6 fantastic Greek islands to visit, with tips on visiting each!
Santorini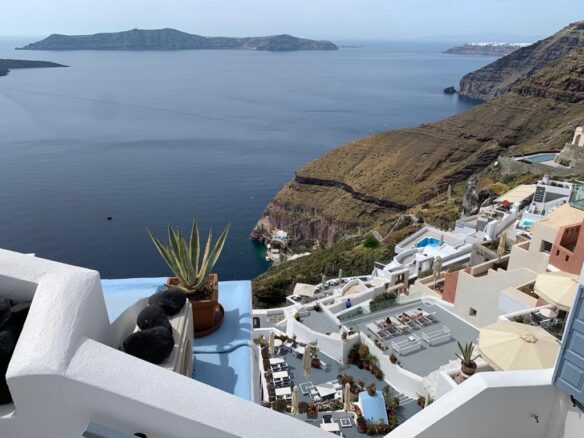 Santorini is Greece's most iconic island, so no list of the best Greek islands would be complete without it. It's famous for its dramatic cliffside towns, black sand beaches, stunning sunsets and views of a dormant volcano. Santorini's popularity also means the island is jam-packed in summer. So if you're looking to avoid the crowds, visit Santorini in the offseason or stay outside the main towns of Oia and Thera. Santorini is one of the world's most romantic destinations to visit.
The best times to visit Santorini are mid-April to end of May, or September and early October. Hotels in Santorini are seasonal, and most are only open around 6 months out of the year from mid-spring to mid-autumn. There are some hotels open in Santorini in winter, but it can be cold and windy then. Best to go during the sweet spots, when it's cheaper to enjoy a nice stay and great restaurant with sweeping views of the Caldera.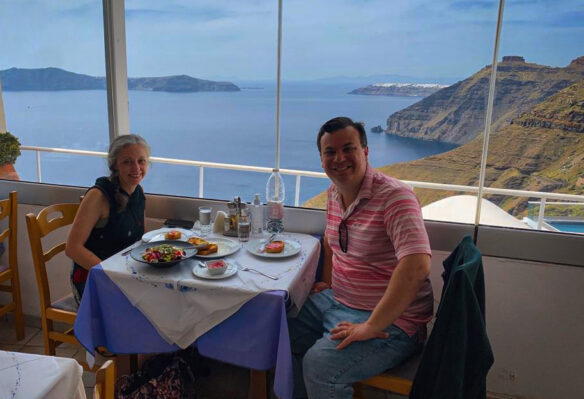 Crete
Crete is the largest island in Greece. It's also one of the best regions in Greece for food since the quality of agriculture is especially high. Chania is particularly a foodie haven, and a gorgeous destination. It was previously a Venetian colony and blends some of the best features of two beautiful countries into one place. Read why Chania is one of our favorite destinations in the world.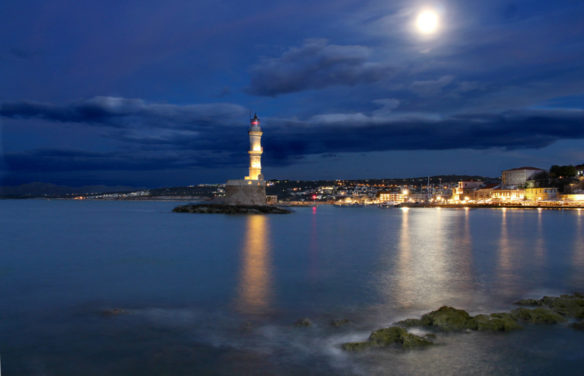 Heraklion is the capital of Crete. It's not as picturesque and laid-back as Chania. But it's worth a visit for its old town, great restaurants, cafes and nightlife, nearby beaches and history.
The Palace of Knosos is outside Heraklion. It's considered Europe's oldest civilization. Read about the ancient ruins with mythology tied to Odysseus and the minotaur.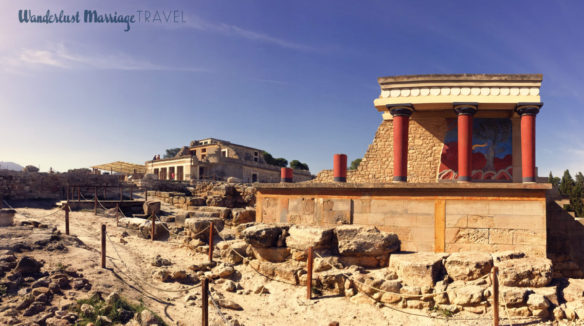 Crete is also home to the largest gorge in Europe, the Samaria Gorge. The Samaria Gorge is on the west of the island, closer to Chania. If you want to see the gorge and have limited time, consider skipping Heraklion in favor of flying or ferrying into Chania.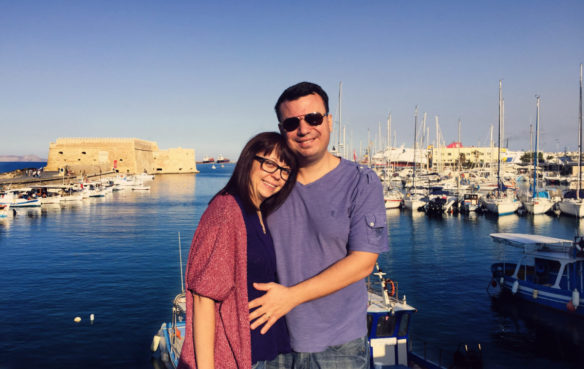 The only major downside of visiting Crete, for some, might be its size. Visitors short on time, but who want to feel they see the whole island, will struggle. There are no trains in Crete, but if you don't want to drive a rental car, there is an efficient bus system that connects towns across the island. Crete is also well connected to Europe, with direct flights across the continent through Chania and Heraklion, during the tourist season that runs from April to October. You can also island hop, with Santorini being the closest nearby island.
Hydra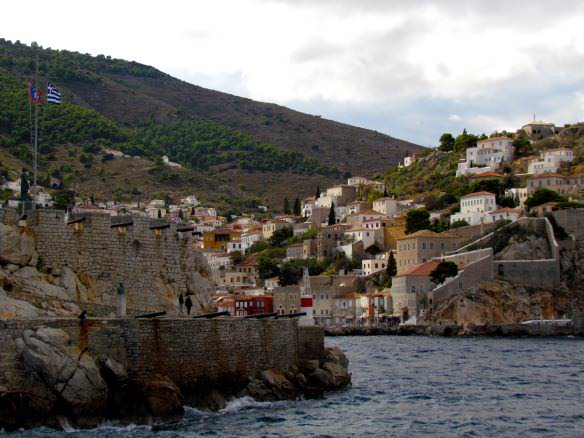 National Geographic Traveler has previously rated Hydra as the best island in Greece at preserving its "integrity of place." Hydra is a charming pedestrian-only island, as cars are banned. I visited in 2014 on an Athens One Day Cruise. I was even invited into the mayor's office as it was a press visit. Athens One Day Cruise also takes visitors to the Greek islands of Poros and Aegina.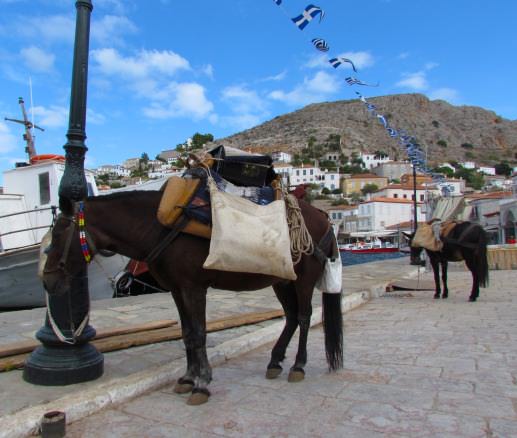 Leonard Cohen bought a house in Hydra in 1960, and produced some of his best work during his time there. Later in life he called it "the smartest decision I ever made." Spend some time on that island and you're likely to feel relaxed and inspired as well.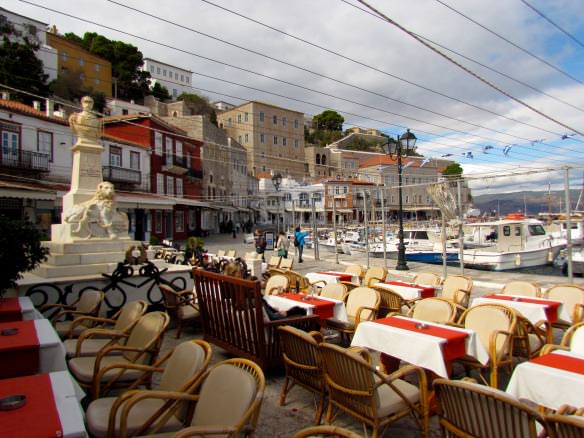 Syros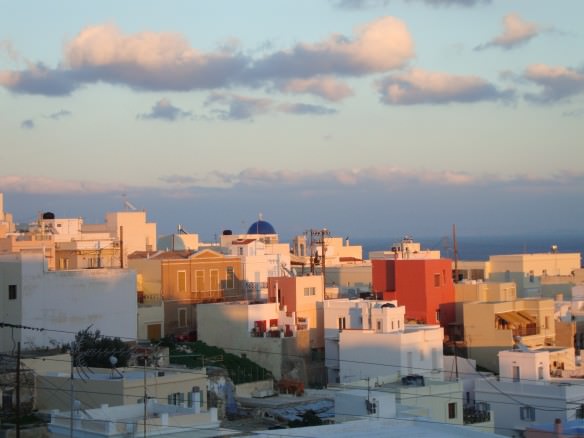 Syros is the capital of the Greek Cyclades island chain. We visited a few years back and celebrated a festive New Year's with random locals in the tavernas and bars. The Greek islands get cold in winter, so that isn't the most ideal season to visit. But if you do find yourself in Greece over the holidays, Syros is one of the best Greek islands to visit during that time.
As there are a lot of administrative jobs in Syros, not as many of its residents flee the island during the winter. This means there are far more restaurants, cafes, and options available compared to Mykonos in winter. Mykonos was absolutely dead in comparison to Syros on our winter visit, yet still more expensive for accommodation and food.
Syros is well set up for tourists, but not overrun by them. And it's a beautiful island that is perfect for people looking for an authentic Greek island experience. Read our previous article on why we think Syros is the best Greek Cyclades island to visit in winter.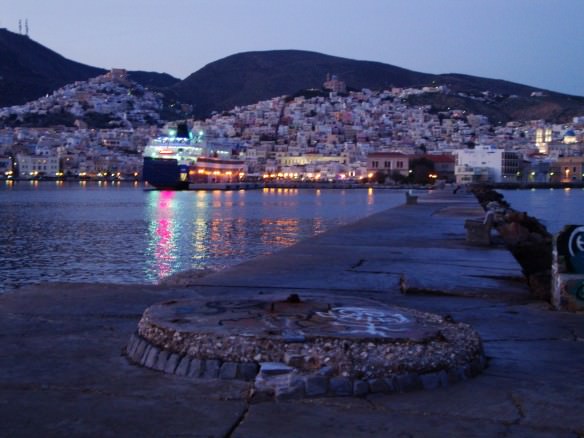 Mykonos
Mykonos, along with Santorini, is one of Greece's most iconic islands. Go into a Greek restaurant anywhere in the world, and there's a great chance you'll encounter a picture or painting of the windmills of Mykonos. And if you're looking for a massive party, you will definitely find it on Mykonos in summer.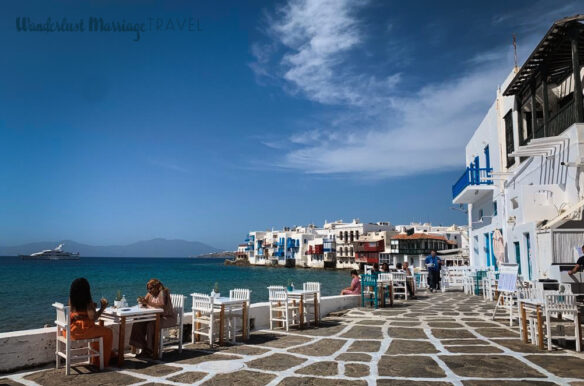 As it's world famous for partying, Mykonos gets extremely crowded in summer. It can be shoulder to shoulder trying to walk the pedestrian-only laneways of Mykonos' main town of Chora. Mykonos' international fame also means you're going to pay more for food and accommodation compared to some other equally fantastic islands nearby. A pro tip for travelers on a budget is to stay on an island like Syros and just do a day trip to Mykonos!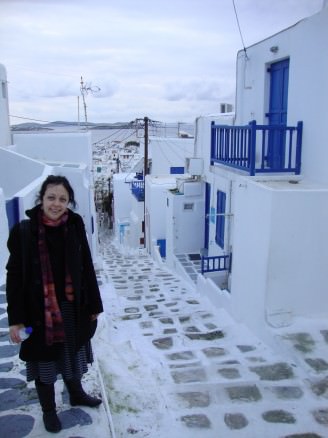 Naxos
Naxos is one of the best all-around islands in Greece. Its main town of Naxos Chora is like a blend of Mykonos and Crete. It resembles Mykonos in the pedestrian-only laneways filled with boutique shops, tavernas, and cafes. And it reminds us of Crete in that it's a fantastic island for food, beaches and authentic villages in the mountains.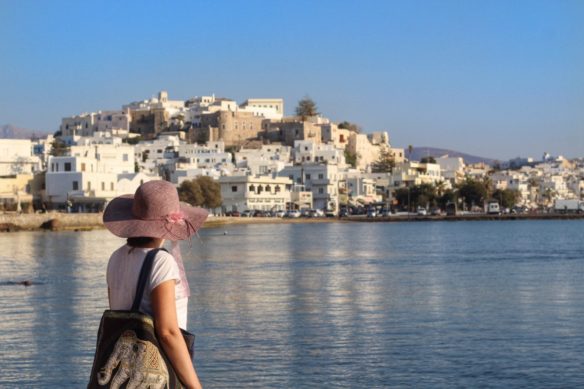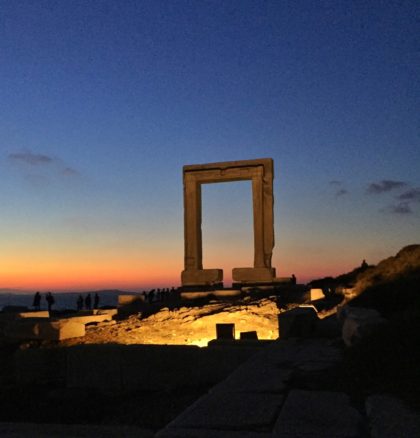 The Temple of Apollo dates back 2,500 years. It is particularly fantastic at sunset as you can watch the sun and moon through what looks like an old world portal from a science fiction movie. Visit the temple at sunset and watch the beautiful colors light the sky over the mountains of the nearby island of Paros.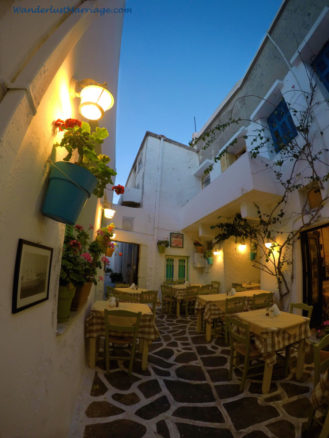 Naxos has several charming and authentic villages, unspoiled by mass-market tourism. Some of the popular ones are becoming more touristy, so visit in late spring or early fall to find the sweet spot. We especially enjoyed the mountain villages of
Halki
 (Chalkio) and
Filoti
. You'll find great beaches in the small fishing villages of Apollonia and Agia Anna. Read our article on
Tips for Visiting Naxos
for more insight into this fantastic island.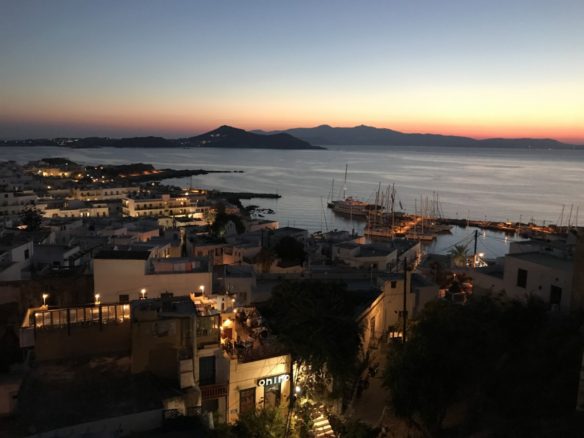 Where to Stay on the Greek Islands?
You'll often find the best hotel prices on booking.com. Book hotels in advance that have free cancellation! Then in your plans change, you can change your booking without penalty. Families especially can find great value on apartment rental sites like Airbnb. Just pay attention careful to additional hidden Airbnb costs like cleaning fees and sometimes inflexible cancellation penalties. Booking often lists apartment rentals as well, so it's worth checking out for that too.
More on the Greek Islands
If you need more recommendations, here's 25 Greek islands you should visit. Visitors can book a cruise, tour or plan a great trip themselves. English is widely spoken on the Greek islands so it's not too difficult to navigate yourself. Check out Ferry Scanner for prices on traveling between the mainland and islands. Many of the ferry tickets are digital, but some can be mailed or picked up at the port or their Athens office.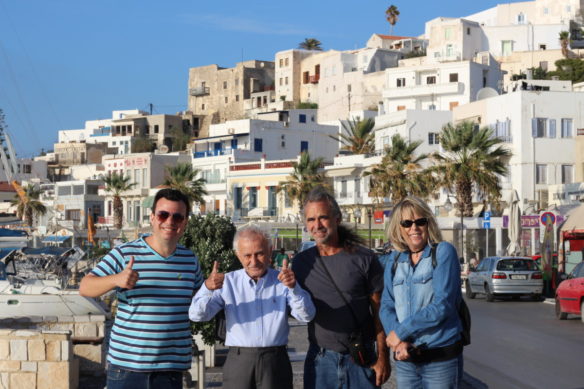 Have questions or something to share? Leave a comment below or email me at alex(at)wanderlustmarriage.com. I'm a dual Greek and American citizen that has taken around 10 trips to Greece as an adult. I've spent a lot of time in Greece and am familiar with some great destinations off the tourist trail as well. First time visitors traveling to Athens should read these 5 Tips for Visiting Athens. Kalo Taxidi (Have a great trip in Greek)!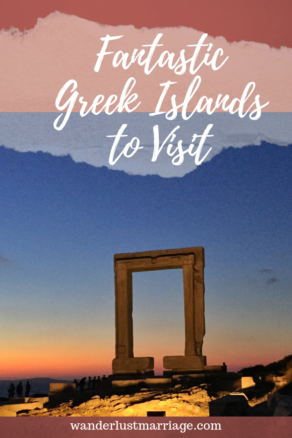 Disclosure: This article contains affiliate links. We receive a small commission when you book or sign up through these links and it costs you nothing extra. When it suits you, please use them, as it helps us help you!