As new residents of New England a few people have actually told us that we must declare our favorite type of apple! Ask anyone around town and they will more than likely tell you that Honey Crisps are where it's at. We've tried those and thought they were delicious, but then so were the ones we recently picked ourselves. Why… because they weren't the old stuff too many of us are unfortunately used to buying in the store that have been frozen or stored for many months coated in wax, and have thus long ago had their flavor and juiciness zapped to oblivion. Fresh apples are all delicious because they're straight from the tree!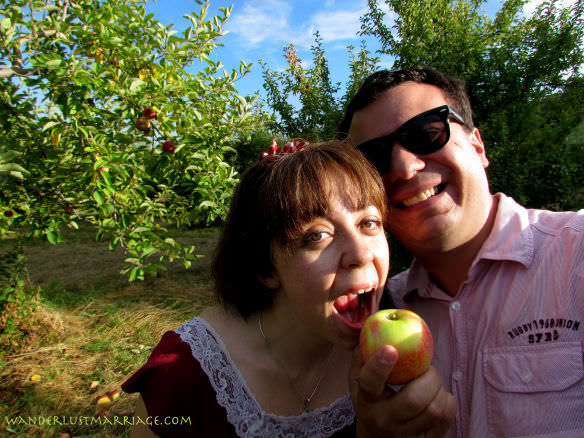 A few weeks ago we zipped out to Dowse Orchard, we opted for this farm because it is a 30 minute drive from our home of Allston and there was no entry fee, just the price for a bag to pick your own apples, which was $15. It is more expensive than just buying the apples from the farm stand where a bag will run you $10, but buying from the farm stand is no where near as fun as picking your own!
We visited the orchard mid-September. On the day we were there we were able to pick Cortland and McInstosh apples. We enjoyed eating both and spent a wonderfully relaxing hour in the fields eating apples, and just taking in the fresh air on a simply gorgeous fall day. The Dowse family have been farming for 200 years and we were happy with our choice of orchards for apple picking. If you want to pick apples at Dowse Orchard, you can do so until the end of October, so it is not too late, just yet!
While there are many places to pick apples in New England pay attention when choosing to entry fees and prices to pick apples. Some of the farms charge an entry fee because they include a hay ride, petting zoo and various actives. As we weren't that interested in that side of apple picking, even though Bell does enjoying petting farm animals or any animal for that matter that will let her, we opted for the simple pick our apples and go home option.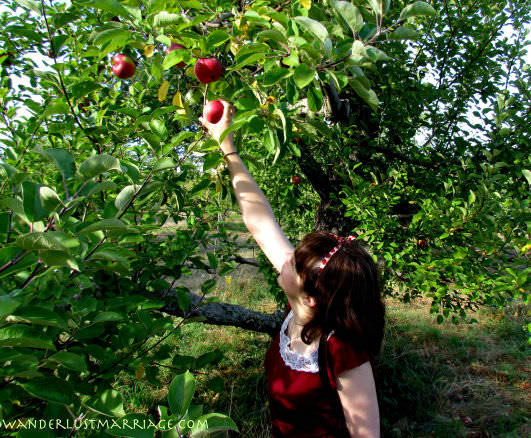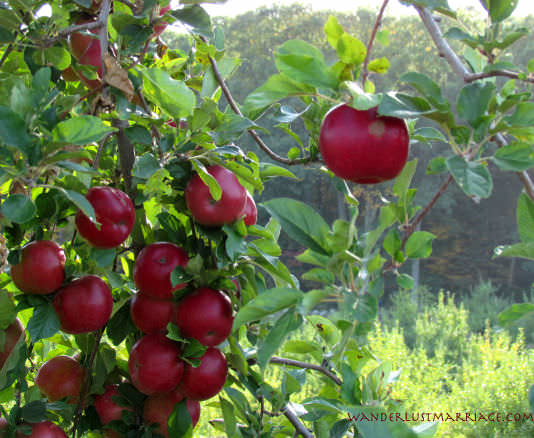 After an hour or so in the fields, we headed to the farm stand and stocked up on homemade preserves, a turkey pot pie, maple syrup and some fresh pressed apple cider. For us, having a chance to pick up food that has considerably fewer preservatives is a real treat!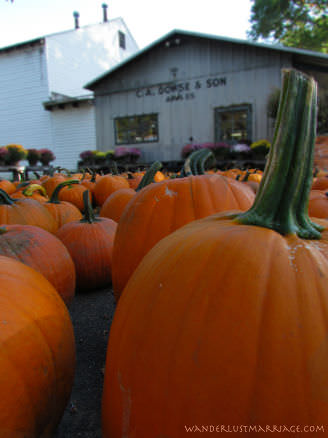 If you time your apple picking just right, you could also tie in catching the New England foliage. The day were were there the leaves were just beginning to change and still a few weeks away from reaching their peak color. Regardless, it was a gorgeous day and we'll definitely be checking out a new farm next year with different apple varieties, maybe even Honey Crisps!