By Bell: 8 years ago when we moved from Australia back to Alex's home state of Florida, we discovered how difficult it can be establishing credit in the USA as a foreigner. Even though I had a good job, I'd apply for a credit card only to be rejected. This was not because I had bad credit, but because I had never previously resided in the USA and proven that I could pay things on time. So like a 16 year old flipping burgers, I had no credit score, which was extremely frustrating. It's common problem shortly after receiving an American green card. Even to obtain a mobile/cell phone contract in your own name you need credit. So if nobody will initially front you anything to establish credit, but you need credit to do many things, what can you do to expedite the process?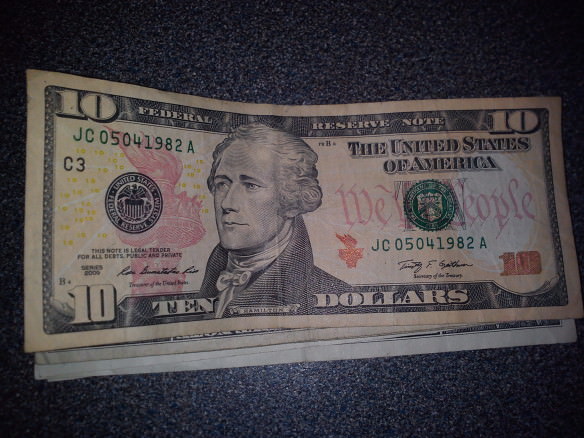 Apply for an American Express Card in Your Home Country
After talking to other expats we discovered that the best thing you can do to help yourself in this situation is to apply in your home country for an American Express card. Use this card before you leave and be sure to pay it off. When you move to US, this is a card that will allow you to move your account to the US so you can start using it immediately and begin establishing a credit score straight away.
The reason American Express works best is because they are international and not affiliated with private banks. And contrary to popular belief, international banks do not talk to discuss your credit score- so you may have a great credit score in your home country, but that doesn't matter at all in your new country (unless you have loads of money up front of course).
Getting Bills in your Name
If you choose not to do this it is going to be tough. The other ways to obtain credit is to have bills in your name. But even to get a bill in your name with a zero credit score is going to cost you. We put the electricity in my name to help build my credit score, but we had to pay a deposit up front of $250 US to do this. After 12 months, they will give you your money back as long as the bills have been paid on time. 12 months is pretty generous though, for the electric companies pockets.
Credit Union Issues
Our lovely credit union was also being difficult, even though they could see a regular salary going into my account, along with a growing savings. After many months they still told me I didn't have credit so I couldn't have a credit card. Their suggestion was that I buy a secured credit card with our money, use it as though it was a regular credit card (so keep topping it up) and that would allow me to establish credit.
Secured credit cards can be a means to establish credit but often they involve fees. Eventually, I just threatened them by saying if they wouldn't even issue me a small limit credit card, there was no way on Earth we'd consider using them for a home or car loan in the future. They heard this and decided to give me an unsecured card with a $1000 limit! Losing out on good customers for home and car loans for banks is bad business…so don't hesitate to threaten them with this if you're being jerked around without good reason.
Buying a Car: Establishing credit in the USA
We've had friends tell us that they bought a car, paying mostly in cash. They were then able to secure a small loan to begin establishing credit. Others were fortunate enough to have a boss help them by essentially going guarantor when they were renting their apartment.  Given the current banking crisis, we're not sure where the banks got off making things so difficult for me in 2005. They were handing out loans like French fries. But that was how it was for me even back during the 'free money' times.
Establishing credit is among the USA surprises that permanent residents face!
Eventually Apply for Credit Cards with Travel Rewards
Once you build credit, you can even start earning free international flights. Read our article on How to Fly Around the World for Free. We also recommend reading 'What You Need to Know for Your First Visit to the US' over on Brianne Miers' A Traveling Life.
If you have additional tips on how to quickly establish credit in the US please share them in the comments.
Disclosure: This article contains some affiliate links, where we receive a share of the revenue from certain purchases.