Krakow is a picturesque city packed with good food, interesting history and lively nightlife. If you have a few days in Krakow there's plenty to experience. An added bonus is that prices are even cheaper than Prague and Budapest. Here are 5 must things to do in Krakow.
1)  Dinner on a Terrace in Stare Miasto (Old Town) 
Krakow has one of the best squares in Europe for eating out on a balmy evening. There simply aren't a lot of places in the world where you can chow down on a delicious main for as little as 25 zloty ($8 US) with a view of Cinderella style horse and carriages parked right in front of you. There are good deals to be found too. I found a fantastic table right near the fairy tale carriages at a restaurant called Virtuoso. A tip is to ask for the Polish menu of the restaurant next door which is cheaper and features local dishes, rather than pizzas and pastas. The service is slow but the food is good and the ambiance is fantastic.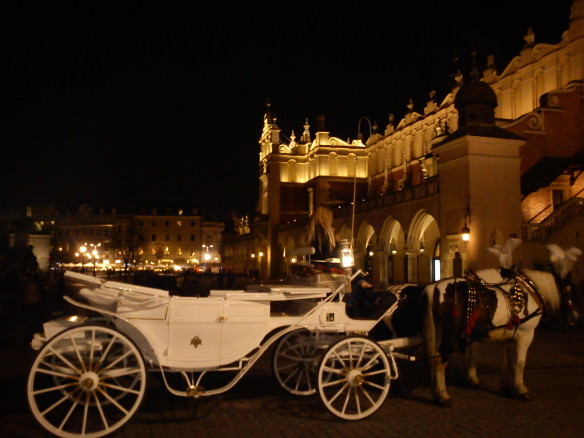 2)  Drinks and a stroll Through Kazimierz
The old Jewish quarter of Kazimierz boasts great restaurants and perhaps the greatest quantity of hip little pubs I've ever seen jammed so close together. I enjoyed a couple beers at a funky decored pub called Propaganda. Right next door is a Che Guevara pub and a few pubs down is a place called Ak-47. You get the drift. The area is tourist friendly but is surprisingly not overrun with out of towners like the Stare Maistro district. Kazimierz mostly caters to a hip local crowd and I highly recommend drinks in most places there over almost any pub in the Old Town. In terms of nightlife, this is one of the best things to do in Krakow. The area also houses many memorials and places of interest pertaining to the Holocaust that are well worth checking out.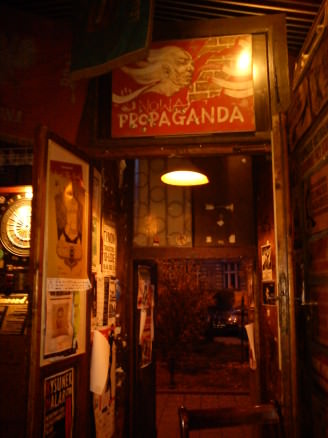 Where to Stay in Krakow?
Updated Summer of 2018: Look for apartments with good reviews in areas like Stare Miastro and Kazimierz. Short term rentals on only-apartments are a great option. If you've never used Airbnb before, sign up here for free, and receive $40 off your first stay over $75! Apartment rental sites offer better value compared to hotels in Krakow.
Also, consider using Uber in Krakow. If you don't like arguing about where you're going with taxi drivers, Uber is definitely the way to go. It's cheaper and more convenient. Sign up here for free and receive credits off your ride.
3)   Tour the Old Town and visit St. Mary's Cathedral
Just don't do this late at night! Once restaurants in the main square start closing down it's best to make your way out of this area. The architectural highlight of the Old Town would be St. Mary's Cathedral in the main square. It doesn't matter how many cathedrals you've seen in Europe, you will not be jaded by the stunning beauty of this place! It's well worth the small admission, or cheekily sneak in during mass like I did.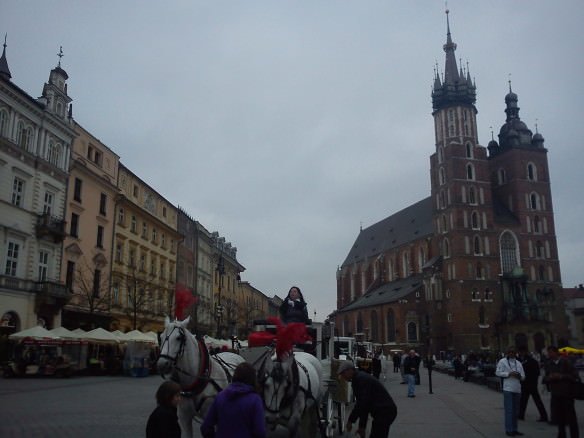 4) Wawel Royal Castle (Zamek Krolewski) 
This grand medieval castle rests along the Vistula River and is packed with things to do. If it's a nice day join the locals by lounging in the grass along the river near the foot of the castle. Climb up and explore inside the courtyard which includes a fantastic cathedral and several great exhibitions including an armory and palace tour. Wawel Royal Castle  offers stunning views of the Old Town and Vistula River at no cost (there is a cost for the exhibitions, but not the church).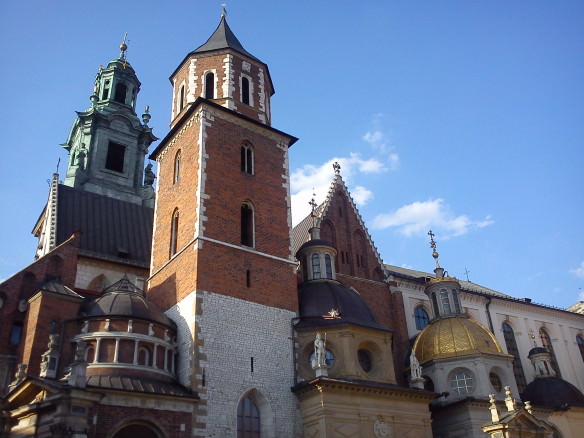 5)  Eat at a Bar Mleczny (Milk Bar)
A great way to sample tasty local food for very cheap. Established during communist days for laborers to eat lunch cheaply, these have remained and are still subsidized by the government. Albeit because of government cuts and fast food chains, their numbers are dwindling. The typical bar mleczny is a pretty nondescript cafeteria with a blackboard menu listing tasty Polish dishes for between 5-12 zloty ($1.25-$3.80 US) per plate.
Traditional Polish milk bars can be a little difficult to navigate due to lack of English by staff. Try your luck pointing at something tasty looking or bring a translator. Another option is to eat at the appropriately named Milk Bar Tomasza, which is more tourist friendly. The menu is in English, the staff speak English, the décor is more trendy café style and the prices are only slightly more expensive to their traditional counterparts. I enjoyed a huge plate of delicious fried mushroom pierogis for 13 zloty ($4 US). They practically had to wheel me out of the place. For an authentic Polish experience, this is one of the best things to do in Krakow.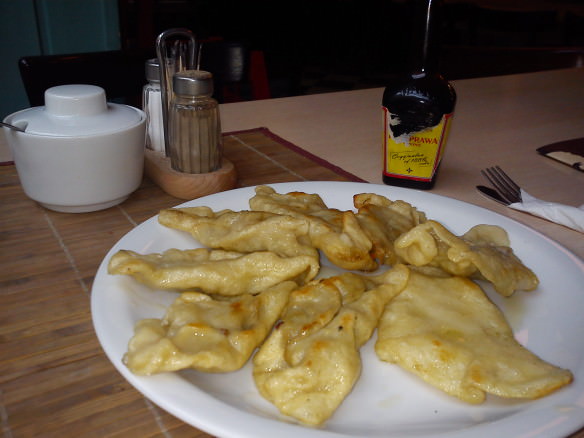 Krakow Further Reading
An hour from Krakow, the concentration camp at Auschwitz-Birkenau draws many visitors for its tragic history. Tourism in Krakow is beginning to flourish and maybe one day soon people will be talking about "the next Krakow" along with "the next Prague." Plan a trip to Krakow before it becomes overrun with tourists. For more great tips, check out 30 Experts Reveal 3 Favorite Things to do in Krakow (my tips are included in that article as well).
Disclosure: This article contains some affiliate links. We receive a small commission when you book or sign up through certain links and it costs you nothing extra. When it suits you, please use them, as it helps us help you!