By Alex Kallimanis: International travel can be very expensive, but it doesn't have to be. Airlines affiliated with credit card companies and banks often give huge sign-up bonuses on travel rewards credit cards. The sign-up bonuses alone are often enough for a free international flight, which drastically reduces the cost of travel. If you play the game wisely, you can take multiple dream trips around the world on a modest income. This article will help you fly free, utilizing airline and credit card signup bonuses!
Fly Free by Gaming Travel Rewards Cards!
Some travel rewards cards offer big enough sign-up bonuses for free international flights. Sometimes for no annual fee, you can earn a free international plane ticket just by making everyday purchases – going to the grocery store, putting gas in your car, buying things you need, etc. Even when there is an annual fee, the rewards often outweigh the fees. So what's the catch? The banks want to attract customers and they're trying to lure you into debt. The key is to pay off your monthly balances and earn free flights with regular purchases. Then right before the year ends, you can cancel your credit card to avoid paying the annual fee. There are a lot of travel rewards cards out there, and some aren't as good of a deal. Outside American Express, most even allow you to reapply two years later, and you can earn that bonus all over again!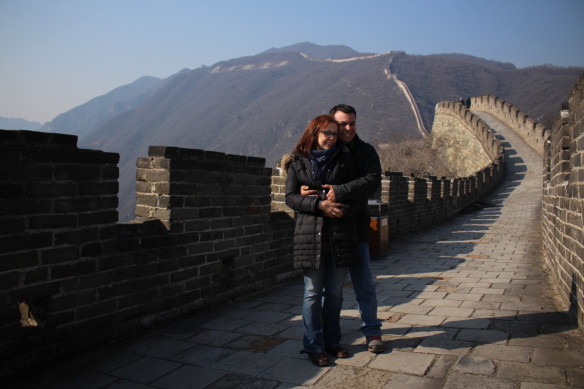 Chase Sapphire Preferred
The Chase Sapphire Preferred has no annual fee the first year and offers 60,000 bonus points at sign up (after you charge $4,000 in 3 months on regular purchases). 60,000 bonus points on Chase rewards is worth about $750 in travel credit. There are no blackouts on flights, meaning that if there are seats you can use your bonus points, and often even earn airline miles with the free flight this way too! The Chase system is easy to use to cash in the points for free flights and hotels around the world.
Delta Skymiles American Express Gold Card and Delta Skymiles Platinum Card
The Delta Skymiles American Express Gold Card is free the first year and just $95 each year after. The bonus miles they give ranges from 30,000-60,000. So be on the lookout for specials. You'll typically need around 25,000+ miles for free domestic flights. Often for 35,000 miles you can score a free flight to the Caribbean or Central America. There are other perks to having the Delta SkyMiles AMEX Gold Card, like free checked bags when you pay with the card for Delta flights.
Also, look into the Delta Skymiles Platinum card. I signed up with a great offer of 80,000 bonus miles. At the moment they're only offering 40,000 miles, but the offer frequently changes.
Chase Sapphire Reserve
One of the most popular cards among travel hackers is the Chase Sapphire Reserve. This card also includes complimentary Priority Pass lounge access with free food, drinks, and wifi. The annual fee seems steep at $450, but it includes $300 in travel credits. The 50,000 bonus point sign up is good for $750 in travel credit! They'll also compensate you $100 for free Global Entry and TSA pre-check to skip airport lines. We've enjoyed the airport lounges with the Priority Pass in destinations like Istanbul Airport and even in Tanzania airports!
JetBlue Plus
JetBlue is our favorite US airline to fly free! They have individual TV's with free cable on each of every flight, gourmet snacks and are consistently rated highly for customer service. Their JetBlue Plus credit card is affiliated with Barclays Bank. The annual fee is $99 per year, charged up front. But 40,000 bonus points equals easy around $500 in JetBlue flight credit. You also only have to charge $1,000 in everyday expenses in 3 months, making this bonus easy to reach on a frugal budget.
When you book JetBlue flights with the JetBlue Plus card you receive 1 free checked bag on your flight. You also receive 6 points for every $1 you spend on JetBlue flights. So if you fly with them regularly it may be worth keeping this card for longer than one year.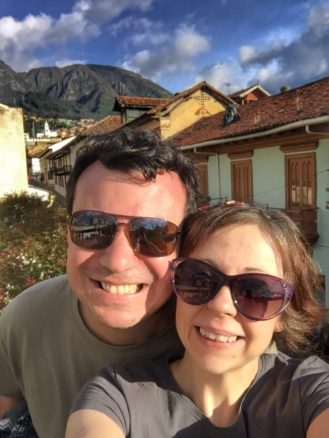 United Explorer Mileage Plus
Recently, United has been sending special offers to mileage plus members for 60,000 bonus points on their Explorer card! That's enough miles for a free ticket to Europe, with a spend of just $2,000 in the first 3 months. If you go on the United Credit Card website the offer is for 40,000 bonus points. If you're not yet a Mileage Plus member, you can sign up for that first and United might send you the special 60,000 bonus point offer. The United Explorer Mileage Plus credit card is affiliated with Chase Bank.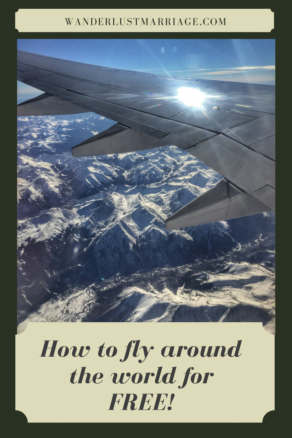 Fly Free Around the World Bottom Line
Have friends that are constantly traveling around the world? Some can truly afford it, some are financing it with debt. Some share their secrets, some don't. But rest assured, you know someone maximizing credit card bonuses for free travel and they may not even be letting you in on their secret. These are just a few of the best cards out there for earning free flights.
Have a story to share on traveling for free? Leave a comment or even share a fun travel photo with us! And you can also email me at [email protected] if you have additional questions.

Disclosure: This article contains some affiliate links. If it suits your interests to sign up with one of these cards, please consider doing so via the links, as it helps us maintain the site. Thanks for using them!