Travel nerves, we all get them at some point. Your mind keeps running through scenarios of what might go wrong. What if I get stranded somewhere? What if I get sick? What if I get mugged? Is this country safe? Usually, we're more excited about the adventure, but issues like fatigue can make travel anxiety worse. Here are some ways to cope with travel nerves.
Stop Paying Attention to the News a Few Days Before Your Trip
Like any industry, the media is out to make a profit. And they don't make money by sharing feel good stories. If you pay too much attention to mainstream media, it's easy to become paranoid and fearful of the outside the world, especially in a big country like the United States.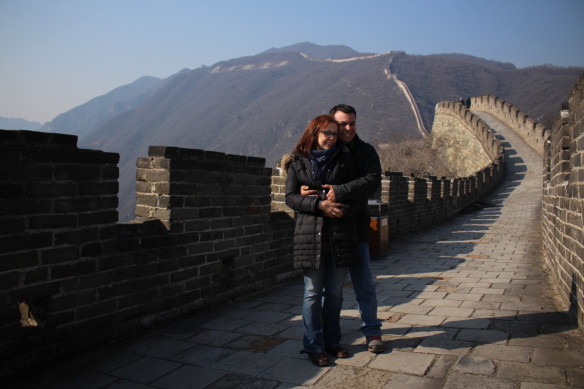 Don't Drink Excessively on the Plane
If you're lucky enough to be flying internationally on an airline that still offers unlimited free alcohol on flights (think carriers like Emirates), it can be tempting to overindulge. Especially if you're aware that if you ask for two drinks at the same time, flight attendants will almost always oblige! (hint hint) But now that we're well into our thirties we no longer drink in excess on the plane. One or two drinks to relax and maybe help sleep is ok, but anymore than that generally hampers sleep. Alcohol at elevation affects your body more. If you arrive hungover at your destination you'll feel more jet lagged, and being too tired can equate to increased travel nerves.
Watch or Read Comedy Before and During Your Flight
It's an old cliche, but laughter really is the best medicine. Life is stressful and sometimes we take ourselves too seriously, which causes more stress. When that happens it's really important to have a laugh. Laughter makes your muscles contract, which increases blood flow and oxygenation. This stimulates the lungs and heart, triggering the release of endorphins that helps you feel more physically and emotionally relaxed. So laughter definitely helps alleviate travel nerves!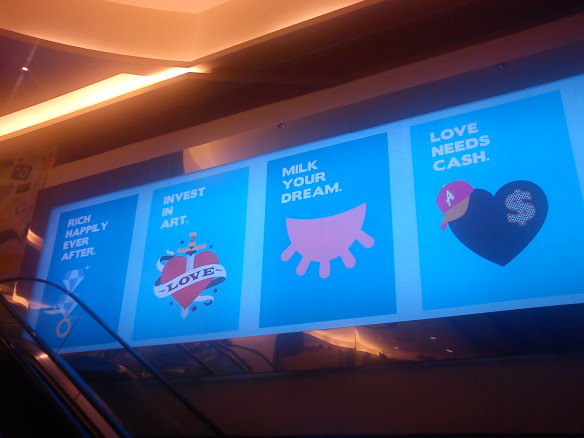 A bank advertisement in Malaysia. Yes, don't forget to milk your dream!
If You're Traveling Solo, You Won't be Lonely if You Don't Want to Be
Maybe you're taking a solo trip, and you're worried about being lonely. Keep in mind that it's usually easier to meet people abroad when you're traveling solo. Bell and I were both backpacking Europe by ourselves after college in 2002 when we first met in a hostel in Brugge. There are a lot of people traveling solo who are happy to sightsee in a city or grab a drink. The fact that you're a foreigner sometimes piques local interest in less touristy spots.
If you're young, hostels, couchsurfing or shared apartments on Airbnb are great ways to meet people. Tours are also a great way to meet fellow travelers. For drinkers, you're sure to have a great night on the town booking a pub crawl!
When we began traveling, we had to find internet cafes to check email. Or we could buy a phone card that was often hard to use because of foreign instructions. Fortunately, staying connected with friends and family back home has never been easier than it is today. Good internet is prevalent in many countries around the world. Lithuania has some of the worlds fastest internet speeds!
Practice Meditation, Yoga and/or Deep Breathing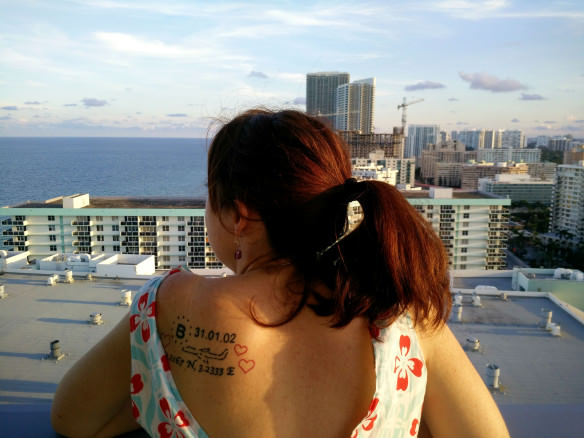 Yoga and meditation retreats are becoming more and more popular. But you don't have to travel to one to bring out your inner zen. If you find travel nerves creeping into your thoughts, find some meditation or yoga videos on YouTube or apps like Headspace. Or duck out to a nearby studio if that's an option.
Meditation can help minimize the impact of negative thoughts, worries and anxiety, offering a multitude of scientific benefits. Yoga stretches muscles, increases blood flow and has a positive impact on well being. Just remembering to take deep breathes has positive health benefits and can ease travel nerves.
Good Planning
Make sure you have important numbers in a separate place in case you lose your phone and don't have easy access to the internet. You should also have a copy of your passport in your luggage. In case you lose your passport, it's good to have a copy separate from the original! Knowing that you're prepared helps minimize travel nerves. This is a great TED talk on prospective hindsight, which was inspired by a forgotten passport!
Visit a Spa and/or Get a Massage
Spas are extremely beneficial for our health. So much so that the German government includes visits as part of normal healthcare. If you're traveling to Europe, spas are generally more prevalent than they are in the US. The spas in Budapest, like the Széchenyi and Rudas Baths are some of our favorites.
Massages are really relaxing and beneficial to helping with stress. Sometimes you can even get a massage in the airport! Last year Bell and I had massages in Kuala Lumpur Airport on a stopover flying from Beijing to Melbourne. The massage booking included a shower afterwards, so it was great value. It was also a huge help on such a long trip! It was great to visit China without paying for a tourist visa . It was a hell of a lot of flying. We spent around 72 hours on flights and in airports during the 3 week trip to China, Australia, back to China and then home.
Related Articles to Help Overcome Travel Nerves
We've previously written on the Worst Things About Travel and How to Avoid Them. Read the article for tips on minimizing your risks of food poisoning, travel scams, the dreaded middle seat on airplanes and conflict with travel companions.
This is a good read on Nomadic Matt's site on How Not to Let Anxiety Stop You from Traveling.
And there's great tips here on Dealing with Loneliness While Traveling for Work.
If you enjoyed this post, subscribe to receive future updates! We're all about great bang for buck travel and helping our readers get the best experiences on their adventures!