By Alex Kallimanis: Sydney is Australia's largest city, often serving as the initial point of entry for many visitors. The Sydney Opera House, built in 1973, is one of the world's most iconic buildings. Set along Circular Quay, Sydney Harbour is one of the country's most dramatically beautiful spots. Sydney is fashionable and offers many picturesque and historic places to enjoy drinks and a meal. Here are several fantastic Sydney pubs and restaurants you should visit.
Opera Kitchen
Opera Kitchen has a fantastic view of the Sydney Opera House, one of the world's most iconic buildings. Housed on Circular Quay, it also has a great view of Sydney Harbour Bridge. The vibe is chill, with a fashionable crowd congregating in the evenings prior to opera performances. Go for a drink and a bite to eat. On my recent visit, I enjoyed the lamb kofta with mint tabouleh, baba ganoush and bread for $18 Australian ($12 USD).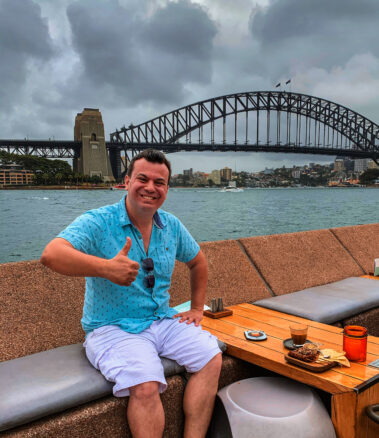 Lord Nelson Brewery Hotel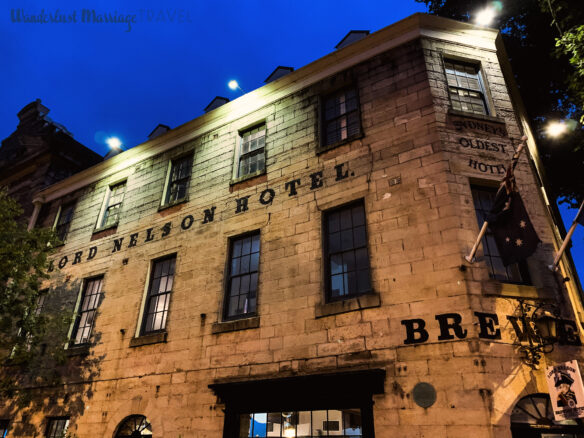 Lord Nelson Brewery Hotel is Australia's oldest pub brewery, dating to 1841. In the heart of the historic Rocks district, it's a throwback establishment that also oozes a laid back charm. Their ales are fermented in the brewery at the rear of the bar. Go for a sample flight of four beers.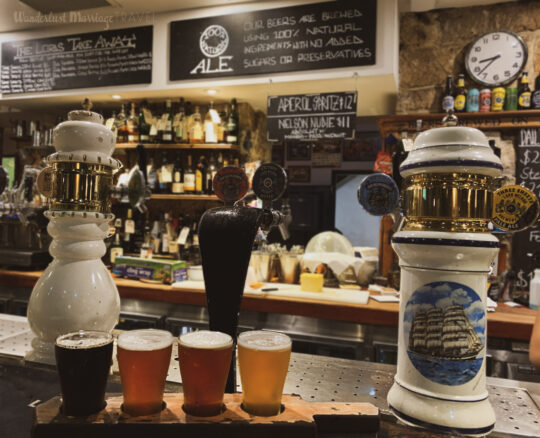 While "hotel" does not always equate to accommodation in Australia, you can in fact also stay at the Lord Nelson Brewery Hotel. The boutique hotel has 8 well-appointed rooms with amenities that offer a comfortable stay. It's within walking distance of Australia Square, Circular Quay and the Sydney Harbour Bridge. Room prices start at $210 Australian ($141 US) per night and include a complimentary continental breakfast.
The Glenmore Hotel
Originally built in the 1840's on the other side of Cumberland Street, this iconic Aussie pub was reconstructed in 1921 to clear the path for the Sydney Harbour Bridge. The rooftop bar at the Glenmore Hotel offers sweeping views across Sydney, including a great view of the Sydney Opera House. The pub and restaurant spans three floors but be sure to head to the top for the great views. They feature a solid dinner menu with tasty offerings like cauliflower risotto. This is without doubt, one of the coolest rooftop bars in Sydney.
Pyrmont Bridge Hotel
The rooftop deck of the Pyrmont Bridge Hotel offers a wonderful view of downtown Sydney. The drink selection is good and prices are reasonable. If you enjoy craft beer, they have an excellent selection on draft. Their menu is diverse too, offering pub fare from fish n' chips to Thai curry. I enjoyed my visit during an evening with old friends, retired Sergeant Major Max Garcia, his wife Carolyn Garcia and family they had visiting. Thanks to Max and Carolyn for suggesting we meet at Pyrmont Bridge Hotel, and for their pub crawl tour of Sydney that followed!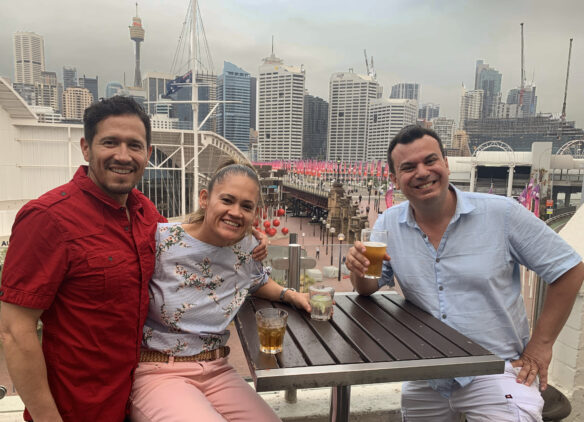 Bucketlist Club
Bondi Beach is probably the most famous beach in Australia. Set along the boardwalk, with a great view of Bondi is Bucketlist Club. This is a great place to enjoy a drink while watching surfers and beachgoers in the distance. The kitchen there is also great. I enjoyed the fried cauliflower with hummus during my visit. Other great choices on their menu include a sashimi tuna bowl, miso sesame eggplant bowl and a wide variety of seafood, meat and vegetarian options. Swing by for one of their sunset specials on weeknights after 5pm – like $15 mussels and $7 house wines on Thursdays.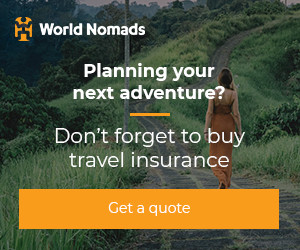 Hero of Waterloo Hotel
The Hero of Waterloo Hotel is one of the most historic pubs in Sydney. Located in the Rocks, this charming pub has an infamous history. Take a tour of the cellar, where a secret tunnel connected the pub to the harbor. It was used for rum smuggling and the involuntary recruitment of sailors. In the 1800's, some highly intoxicated young men were dropped through a trapdoor into the cellar and dragged through the tunnel. When they woke up in the morning, they were a slave aboard a clipper ship. The downstairs cellar still has shackles on the walls and the entrance to the smuggler's tunnel can be viewed.
The Hero of Waterloo was the Duke of Wellington, famous for defeating Napoleon at the Battle of Waterloo and becoming Prime Minister of Great Britain in 1928. Today the pub named in his honor is just a relaxing place to drink with friends, with no secret trap doors. They have a variety of Australian craft beers on draft, including brews from James Squire. Their restaurant has a solid menu, with great choices like homemade gnocchi, lamb risotto, and fittingly, Beef Wellington! There is also an excellent selection of Australian wines and spirits. The historic Australian landmark is classified by the Heritage Council and The National Trust.
Recap of Sydney Restaurants and Bars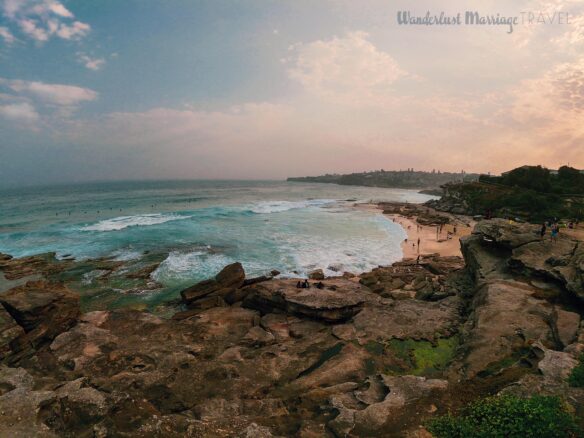 It's always great to marvel over a cityscape from high above street level. Sydney is one of the world's most picturesque cities, so don't miss out on sweeping views from various vantage points. Grab a glass of bubbles, a tasty brew, or a trendy cocktail and soak up the ambiance.
If you're visiting Melbourne, read my previous article on Melbourne: Great Things to Do From Sports to Arts. We previously lived in Melbourne for a year and frequently return to visit family and friends. If you need any tips on planning a trip to Australia, leave a comment below or drop me an email!
Disclosure: This article contains some affiliate links, where we earn a small commission from booking through the links. Thanks for using them to help support this website.