Richmond has a wealth to offer visitors from historic sites, a flourishing arts scene and fantastic restaurants. The capital of Virginia is home to a state house designed by Thomas Jefferson. Richmond was also the capital of the confederacy during the US Civil War – you can tour the White House of the Confederacy. Another highlight is the wonderful Virginia Museum of Fine Arts. You will also find a culinary scene showcasing the diversity of modern southern dining. Here are 5 Richmond, Virginia restaurants ranging from old world elegant to hipster casual. It's a small sample of the best the city has to offer. Some of these restaurants are offering both pickup and delivery during the coronavirus pandemic.
Lemaire
Fun fact: Lemaire was Thomas Jefferson's maître d' while he was president. The Jefferson Hotel's Lemaire Restaurant is one of the premier fine dining choices in the region. It's an elegant experience that offers superb attention to detail. If you're celebrating a special occasion in Richmond, Lemaire is the place to do it. We were surprised and touched to receive special menus wishing us a happy 14 year anniversary when we celebrated there!
Lemaire's menu combines fresh locally sourced ingredients with a French twist. We loved the chicken fried oysters with hot sauce and gribiche. Their root beer braised beef with pecans and rutabaga puree is another bold offering that hits the mark. The slow braised lamb shank with herb pistachio relish and jumbo sea scallops are two excellent choices for mains.
Lemaire's wine list offers something for everyone, including a selection of bottles for under $30! Ask to speak with their sommelier for recommendations. Our server gave great service and the maître d' was wonderful. There are a lot of inventive cocktails and a happening bar at Lemaire too. Try their travelers cure, made with joven mezcal, yellow chartreuse, aperol and fresh lime. Their Richmond daq is also refreshing – a mix of virago four port rum, fresh lime and simple syrup.
Make dinner reservations at Lemaire in advance, especially on weekends. Let them know if you're celebrating a special occasion too! It is an all around fantastic experience among Richmond, Virginia restaurants.
Stella's
Stella's is a wonderful modern Greek restaurant that influenced the landscape of the Richmond culinary scene when it opened in 1983. The ambiance resembles a lively and chic Athenian taverna, with a southern twist. Highlights from their meze menu include grilled octopus in extra virgin olive oil and red wine vinaigrette. Succulent Greek dishes pair well with Shenandoah Valley wines and craft beers.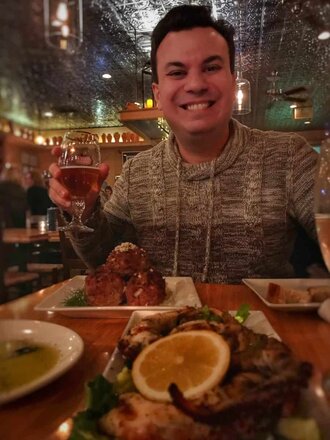 Highlights from their meze menu include grilled octopus in extra virgin olive oil and red wine vinaigrette. Their keftedes (lamb and beef meatballs) are also delightful. Flaming halloumi cheese (Saganaki) table side is always a big hit. For vegetarians, their artichoke moussaka is a great alternative to traditional favorites like moussaka and pastichio. Make reservations well in advance for a weekend visit to Stella's.

The original Stella's in Richmond is so popular they opened a second Stella's location in Charleston, South Carolina. It is so good we went twice during our visit to Charleston, which is a foodie haven. There's also a couple of Stella's markets in Richmond. If the weather permits, pick up some nibbles from the market and head to one of Richmond's lovely green spaces for a picnic.
Peter Chang
Peter Chang is renowned for authentic Szechuan style Chinese food. Many of the offerings here are packed with spicy deliciousness. Try some of the dishes from their "Grandmother Homestyle Cooking Menu." A few spicy favorites are Peter Chang's fish fillet in stone pot, Szechuan kung pao chicken and shredded duck with scallion & onion on a hot iron plate.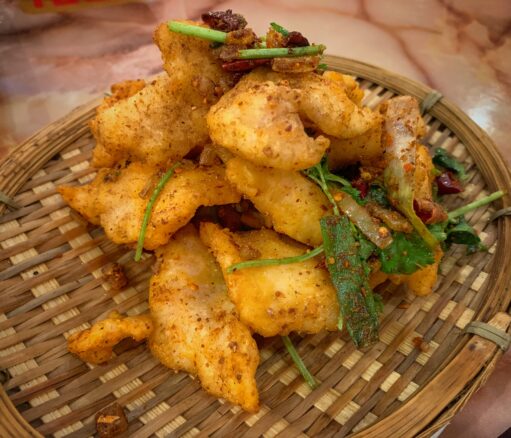 Peter Chang is among the greatest Chinese chefs cooking in the USA today. He previously cooked for the Chinese Embassy in Washington, DC and later at China Star in Arlington. He developed a cult following and began opening his own restaurants around the mid-Atlantic, starting in Richmond. Along with partner Gen Lee, Chang's roster of restaurants now includes locations in Fredericksburg, Arlington, Williamsburg, Virginia Beach and Rockville, Maryland.
Urban Hang Suite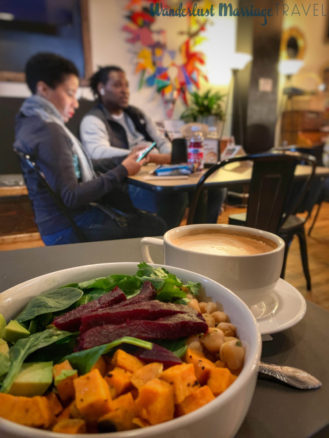 Richmond also has a hip coffee scene, and Urban Hang Suite makes delicious espresso based drinks. This black owned business is a great place to swing into for breakfast or a casual lunch. The atmosphere is laid back and decorated with local art available for purchase.
For breakfast order a delicious Turkey Bacon Egg and Cheese Croissant. They also cater well to vegetarians with delicious vegan bowls packed with healthy goodness like spinach, avocado, beets and chickpeas. Urban Hang Suite is conveniently located in downtown Richmond, walking distance from hotels like The Jefferson.
Perly's: Richmond Virginia restaurants
Perly's has been named one of America's best Jewish delis. Both deli and retro-style diner, this is the place to go for a wide assortment of Jewish favorites. Piles of mouth watering Pastrami and corned beef are classics at great Jewish delis, and you'll find that along with a creative menu at Perly's.
For breakfast or brunch, try their cinnamon babka French Toast, with maple syrup, stewed apples, golden raisins and pecans. 'Benny Goodman' – two potato latkes topped with smoked salmon, poached eggs, dill hollandaise and salmon roe, is also a hit. Their 'Oy Vey' sandwich piles 8 oz of pastrami and 8 oz of corned beef with deli mustard on rye bread.
Perly's is popular so you'll probably need to wait a bit for a table during the lunch and dinner rush. If you enjoy great NY style delis and diners, you'll love Perly's. It is one of the casual highlights of Richmond, Virginia restaurants.
Rappahannock Restaurant
If you enjoy delicious oysters, Rapphannock Restaurant is the place to go. The airy industrial chic establishment also serves up a great menu of craft cocktails and brews. During the coronavirus pandemic, they're offering both curbside and delivery service.
Their Low-Country Boil mixes Shrimp, Oysters, Clams, Andouille Sausage, Corn, Potatoes and J.O. Fried Oyster Tacos include Corn Tortillas, Pico de Gallo, Cilantro and Chili Lime Aioli. For those that don't like oysters or seafood in your party, go for a Smash Burger, Falafel Bowl or Tagliatelle Bolognese.
Inventive cocktails include Let's Bake This Bread Rye, with black garlic and rosemary Cocchi Americano. Their Lawn Chair Self-Care mixes Tequila, Cointreau, Grapefruit, Vanilla and Agave. Or for purists, go for an Olde-Fashioned with a choice of Bourbon or Rye.
Rapphannock Restaurant has additional locations in Washington, DC. and Charleston, South Carolina. Rappahannock Oyster Bar (Wharf) occupies the restored historic oyster shed at the Municipal Fish Market – the oldest fish market in the United States.
More on Richmond, Virginia
Read our itinerary on how to spend a weekend in Richmond, Virginia. We celebrated our 14 year wedding anniversary in Richmond with a stay at the historic Jefferson Hotel. It is the only AAA rated 5 diamond rated hotel in central Virginia. So the itinerary is well suited for celebrating a special occasion!
What do you think of this list of Richmond Virginia restaurants? Have a restaurant you would like to add? Leave a comment below!