This past weekend, Dublin's Liffy river and docklands were overrun with tall ships and spectators. It was a festival atmosphere as an estimated 500,000 people visited on Saturday alone to see some magnificent ships, listen to live music, ride carnival rides, shop and eat just about anything their heart desired to celebrate tall ships Dublin 2012.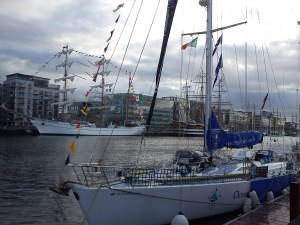 The food stalls were a spectacle alone, enough to make any foodie (like us) become distracted from the lovely ships dotting the river. Amongst probably a hundred food stalls of countless varieties were burgers, kebabs, Spanish tapas, southern French cooking, Lebanese, Moroccan and the aptly named Hans Frankfurter.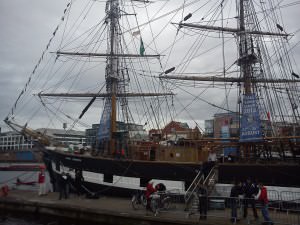 The national lottery was even giving out helium balloons to five year olds- both wonderful entertainment (until lost) and a reminder for the little ones to pick up a scratch off ticket.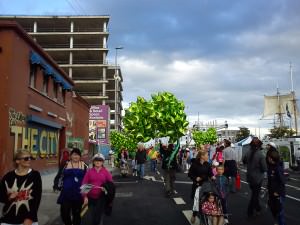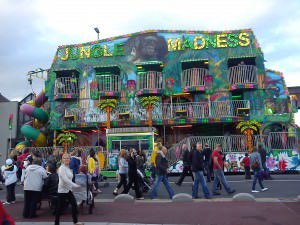 Oh the ships…there were many from all over the world, including South American countries. The Italian ship threw a big party and were recruiting attractive ladies only to join their gathering (shocker!). They will probably be docked in the next city by the time any charges are filed.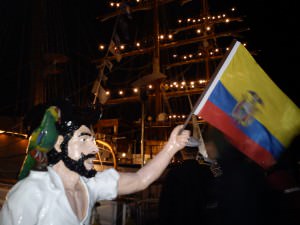 It was a great day. Every city would host the tall ships differently, but Dublin did a great job for the most part. One complaint would be that the live music venue was too small and closed off to additional spectators from late afternoon until the performances finished. The tall ships would also not be recommended for those who don't like big crowds. Otherwise, we both highly encourage everyone to check them out if they visit your city.