Temples, churches, historic buildings, and monuments showcase gorgeous and unique architectural elements. They also hold a prominent place in their respective location's history and culture. So for many travelers, visiting these locations typically ranks high on their travel to-do list, as it allows them to truly immerse themselves in the heritage of a destination. However, when visiting these locations, you need to familiarize yourself with the dress codes in place. These popular tourist spots also tend to be revered by many of the locals, so dressing appropriately is one of the best ways to show respect.
Typically, these rules will require you to cover up, but if the country you're visiting has a hot and humid climate, wearing clothes that cover your arms and legs entirely can be difficult. Fortunately, there are several fashion hacks to take into consideration to ensure that your outfit won't get you in trouble with the locals while keeping you comfortable while you explore. Here are some of them:
Wear Long, Comfortable Bottoms Made from Breathable Fabrics
Many religious sites require visitors to wear bottoms that are knee-length or longer. Thus, it's advisable
to wear long bottoms, like pants or long skirts, to ensure that you're adhering to the dress code. Choose
fashion pieces made from comfortable and breathable fabrics such as cotton leggings, chiffon skirts, and palazzo pants made of lawn fabric. These items of clothing protect you from sunburn and insect bites. They also help keep you cool when your travel destination encompasses a warmer climate.
Wear Appropriate Tops, Dresses, and Rompers
In addition to the bottom half of your outfit, your choice of tops also plays a crucial role in your quest to
dress appropriately for religious and historical sites. It's a good idea to wear clothes that have modest
style elements, so opt for tops that have demure necklines and cover your shoulders and lower part of
your chest. If you plan to wear a dress or romper, make sure that the upper half of the garment follows
the same designs.
It must also adhere to the appropriate length, which was discussed in the previous section. This practice aligns with the dress codes of many religious places, which often require visitors to have their shoulders and the majority of their torso covered. Moreover, it ensures that you won't draw unwanted attention or cause offense to other visitors and the locals.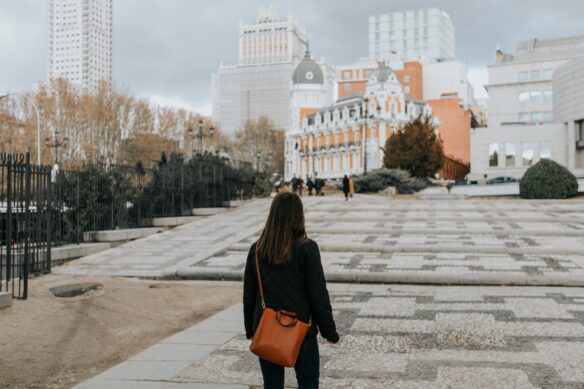 Bring a Shawl or Two
When in doubt about the specific dress code at a religious site, having a shawl or scarf on hand is a
smart move. These versatile accessories can be used to cover your shoulders and head, or they can even be draped around your body to meet the requirements of the site. Carrying a shawl or two is not only practical, but it's also a sign of respect for the customs and traditions of the destination. It shows your willingness to adapt to local guidelines and ensures you can enter these sites without any issues.
Bring a Pair of Socks
Although it may seem like a minor detail, bringing a pair of socks can make a significant difference in
your comfort level and overall experience at historical sites. Some of these sites may require you to remove your shoes before entering certain areas, so having a pair of socks with you ensures that you
can explore these areas comfortably.
Opt for Closed Shoes
Closed-toe shoes are often the best choice when visiting religious and historical sites. They provide you
with protection for your feet and are generally more respectful of local customs. Some sites may have
rules about appropriate footwear to prevent damage to historical structures or to maintain a clean and
hygienic environment. Moreover, closed shoes not only help you follow these rules but also ensure your
own safety and comfort while exploring these sites. Take note that some places will require you to take
off your shoes instead, depending on the prevailing customs of that site or of the religious community
associated with it.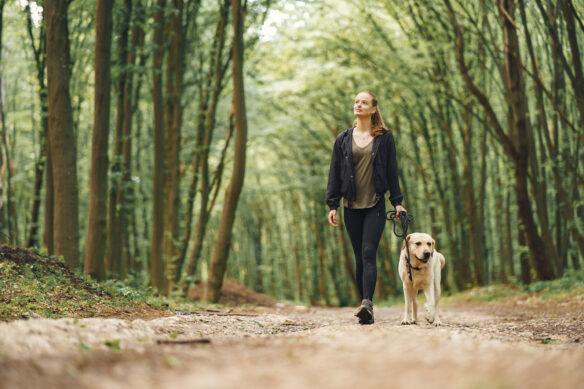 Avoid Wearing Clothing with Tears or Holes
It's essential to present yourself in the most respectable manner possible when visiting revered locations. For this reason, clothing with tears or holes, while trendy in some settings, can be perceived
as disrespectful in many sacred and historical sites. Such clothing can disrupt the hallowed atmosphere
and may even lead to denied entry in some cases. It's best to wear well-maintained and presentable
clothing, as it reflects your respect for the site and its significance.
Remove Your Hat and Sunglasses
Many religious sites request that visitors remove their hats and sunglasses as a sign of respect. This
practice allows for more direct and sincere interactions with the site's spirituality or history. While it
might be sunny or hot, following this guideline is crucial to respecting and following local customs.
Embracing these practices will allow you to better connect with the cultural and historical significance of
the site, which are, after all, primary reasons for your visit.
Dressing for Religious and Historical Sites Conclusion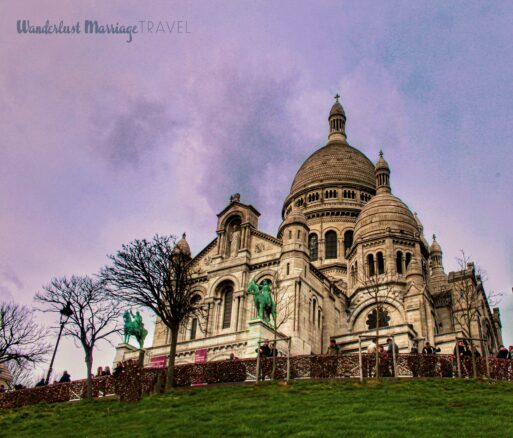 Visiting religious and historical sites is a great way to learn about the culture and history of a destination.
However, if you aren't wearing the appropriate clothes, you might not be even allowed to have a look
inside. Many of these locations implement a dress code to maintain their sacred or solemn atmosphere.
In this regard, it's in your best interest to follow the rules so that you won't offend anyone and so that
you'll be able to make the most of your travels.