By Alex Kallimanis: Experiential travel has become a buzzword in the industry, even though travelers have immersed themselves in foreign cultures for centuries. While cities like London, Paris and Amsterdam are wonderful to visit, they're also extremely touristy capitals. You'll generally get more value for your money (especially in the offseason) in smaller towns and cities outside capitals. In the past we've written on Great Off the Radar Eastern European Cities to Visit that covers several capitals like Sofia, Bucharest, Bratislava and Budapest. For a popular route, read our article, London, Brussels, Amsterdam: One Week Itinerary. Here are some of our favorite off the radar European towns to visit!
Chania, Greece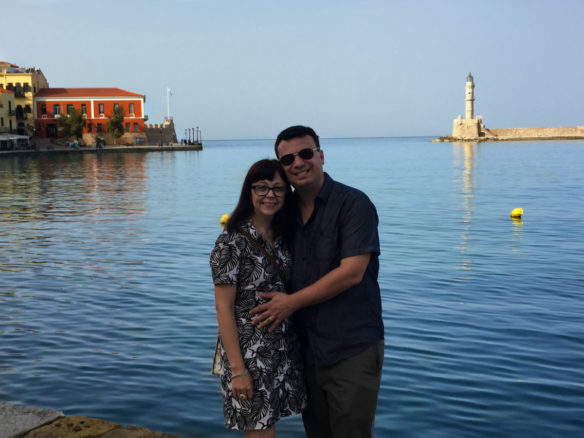 I'm a dual Greek citizen who's visited Greece many times over the years. Chania is one of our favorite towns in Greece because it's picturesque, extraordinarily hospitable and fun. Chania has nice beaches and is close to Europe's largest gorge, the Samaria Gorge. It's also only a 2-hour ferry ride from Chania to Santorini.
The former Venetian colony's old town is lined with interesting architecture and charming tavernas to eat and drink. Go out for dinner in Chania, Crete and it's the norm to receive complimentary dessert and a small carafe of raki (a distilled grape spirit similar to grappa). It's also one of the foodie capitals of Greece, as you might imagine when you blend Italian and Greek influence together.
Where to Stay in Chania, Crete
We stayed at a lovely five room apartment-hotel with a kitchenette, just steps from the Venetian Harbor called Dream Art Studios. We could have stayed for months, instead of just five nights. Read more about Chania in our article Reasons You Will Love Chania, Crete. If you're interested to visit Greece, our article How to Spend the Perfect Week in Greece has been helpful to many.

Saint Emilion, France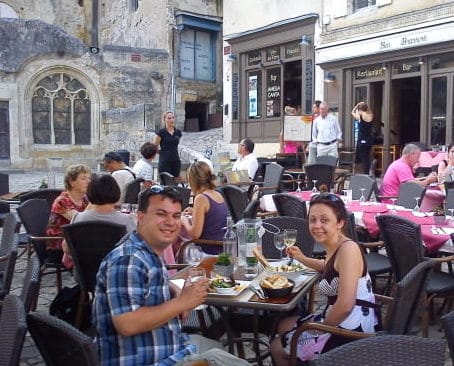 If you're a wine drinker, you may already be familiar with Saint Emilion. This is probably the most touristy town on this list, but not as on the radar of American travelers compared to Paris or Normandy. Saint Emilion is one of France's most beautiful towns and is a UNESCO World Heritage Site.
Wine production in the Bordeaux region accounts for around 14.5 billion euro ($20 billion USD) of revenue for the region annually. So this is a fantastic place to enjoy great wine over delicious French dishes like magret de canard (duck breast). When we visited Saint Emilion we didn't stay in town, and instead traveled there on a day trip from Bordeaux, which is around an hour away. Read more about this area in our article Day Trip from Bordeaux: Saint Emilion.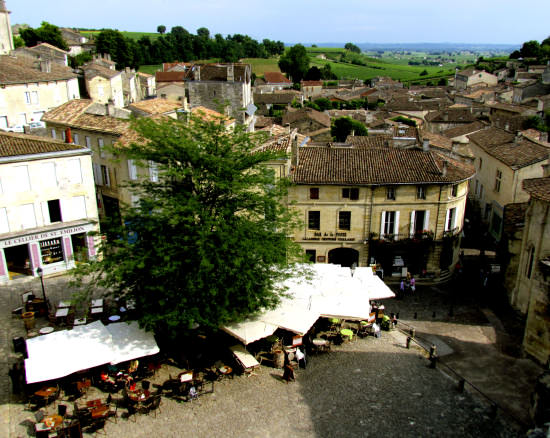 Brasov, Romania: Transylvania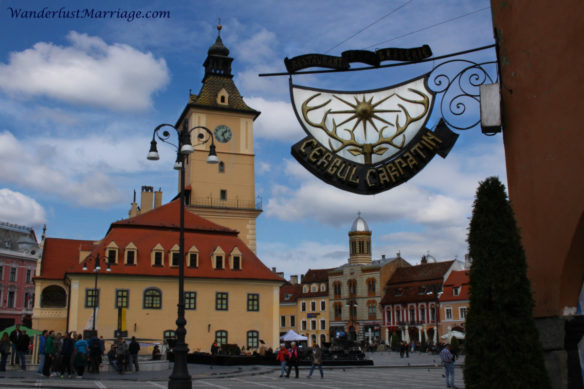 Brasov is a charming town nestled in the Carpathian Mountains of Romania. Just two and a half hours by train from Bucharest, it's a great base to explore famous Transylvania. Brasov is home to around 250,000 people, with a picturesque and walkable historic center. The iconic Yekaterina's Gate was built in 1559 and is beautifully preserved. On the mountain beside the gate, there's a sign reminiscent of the iconic Hollywood sign. Throughout town, you can gaze up and see the Brasov sign atop the mountain.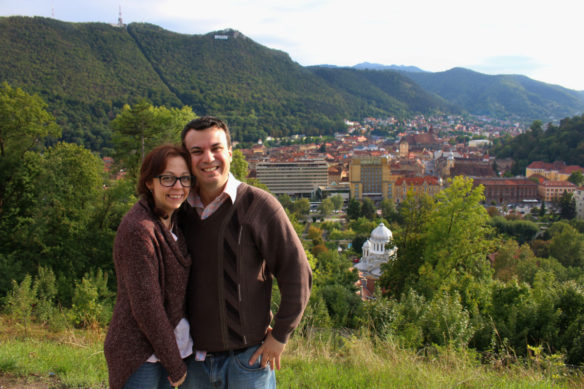 Brasov Citadel offers a great view of the town and the Hollywood-esque sign. You can also visit nearby Rasnov Citadel and Bran Castle. Bran Castle was formerly owned by the Hapsburg family and has a loose history associated with Vlad the Impaler. Vlad the Impaler was the inspiration for Bram Stoker's Dracula. You can read more about this region in our article Where to Stay in Transylvania? Brasov.
Rotterdam, Netherlands: One of the Most Modern European Towns
We previously lived in Amsterdam for three and a half years, so we know the Netherlands really well. There's a lot of Dutch towns that can be on this list, like Utrecht, Alkmaar, Gouda, Haarlem and Leiden to name several. Read our article on 10 Awesome Day Trips from Amsterdam which includes many places that are like mini Amsterdam's.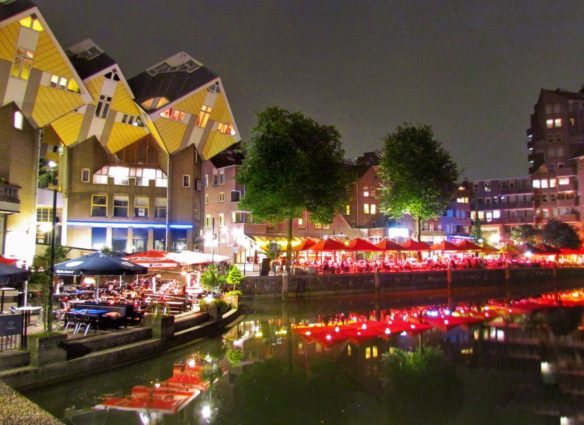 Rotterdam is completely different to Amsterdam. The city was almost completely destroyed during World War II and instead of rebuilding in a traditional style, the city's leadership built with the future in mind. Rotterdam has some of Europe's most interesting modern architecture around the oude haven (old harbour).
The Market Hall Rotterdam is the most futuristic market we've ever seen. It doubles as a residential building with people living inside painted fruit, that can look down at shoppers. Hotel accommodation is much cheaper in Rotterdam compared to Amsterdam. It's also only 30 minutes from Amsterdam's Schipol Airport to Rotterdam on the direct intercity train.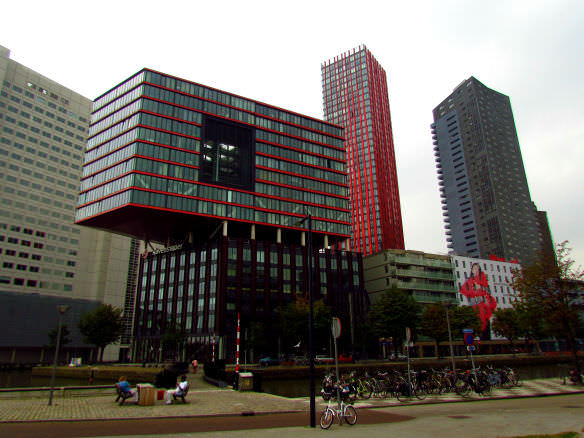 Where to Stay in Rotterdam
From personal experience, we recommend staying at citizenM in Rotterdam. It's a comfortable stay and all modern amenities are controlled from an iPad provided in the room. Rotterdam's modernity make it one of the best European town to visit.
Ghent, Belgium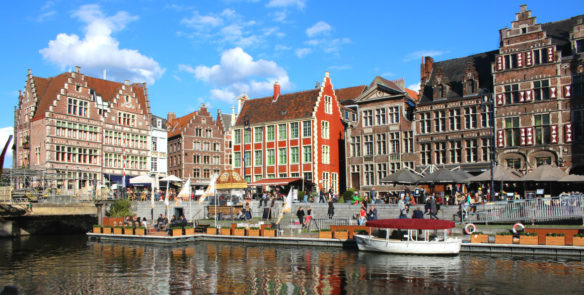 Belgium holds a special place in our hearts as Bell and I first met in Brugge in 2002. We've since visited Belgium many times and could put several Belgian towns on this list. Read our article on Great Romantic Day Trips from Brussels. Leuven is just 15 minutes by train from Brussels and Brussels Airport, which you can read about in our article Leuven.
Ghent is just 30 minutes by train from Brussels. It's increasingly becoming more touristy, but it's significantly less touristy compared to Brugge. Dating back to 1180 and surrounded by the River Lieve, Gravensteen is one of the largest moated fortresses in Western Europe. Other architectural gems in Ghent include the Cathedral of St. Bavo, Stadhuis (town hall), the Belfry of Sint-Baafsplein and the Groentenmarkt (old market area).
Where to Stay in Brussels
Weekends during warmer months have become overwhelmingly crowded in Brugge. So along with its closer proximity to Brussels, Ghent is definitely one of the best romantic day trips from Brussels. We've never stayed in Ghent, but highly recommend the Hotel Park Inn by Radisson Brussels Midi. It's comfortable and close to Brussels' international train station to take day trips or for early or late trains to Amsterdam, London and Paris.
Manchester, England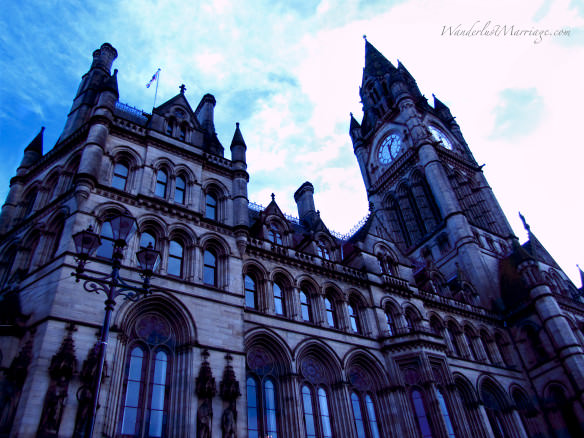 Manchester is home to nearly 2 million and is England's third largest city. While it's not one of the under the radar European towns, it's not flooded with tourists. But it is well set up for visitors with a lot to experience. Manchester was the birthplace of the industrial revolution so it has an important history on the world's stage. The Museum of Science and Industry houses wonderful antique manufacturing equipment, steam trains, airplanes and an underground exhibit of what Manchester looked like centuries ago.
These days Manchester is probably most famous for having two European soccer powerhouses, Manchester United and Manchester City. If you're even a casual fan like me, the National Football Museum is a great place to spend a couple of hours learning about the history of the game not just in England, but globally.
The People's History Museum serves as a reminder of labor gains and greater egalitarianism achieved over the last two hundred years in the United Kingdom and elsewhere. In 1800's Britain, landless citizens were not entitled to vote for parliament members. Those types of conditions explain why so many fled for new lands in places like present day USA and Australia.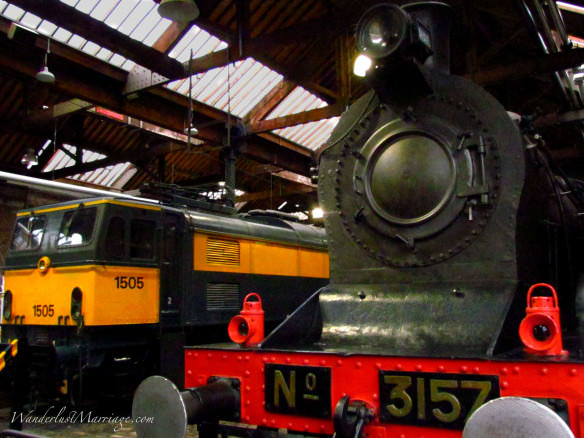 Where to stay in Manchester, England
We stayed at Roomzzz Manchester City, which is a comfortable and stylish apartment-hotel that we highly recommend. We stayed there for five nights while Bell was working on research at the University of Manchester.
Dingle, Ireland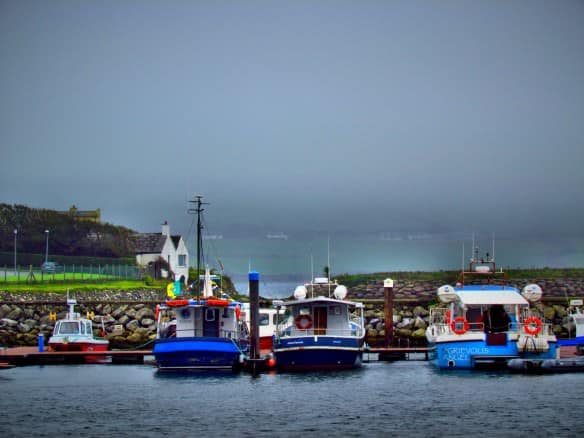 We lived in Dublin for two and a half years and got to know Ireland well during that time. I've assisted many travelers with trips to the Emerald Island. Our article How to Spend the Perfect Week in Ireland is one of our most popular.
Dingle is a wonderful town. While not as visited as Galway, it's equally fantastic. The Dingle Peninsula is extremely picturesque to tour, featuring centuries-old beehive huts that were recently featured in Star Wars: The Last Jedi.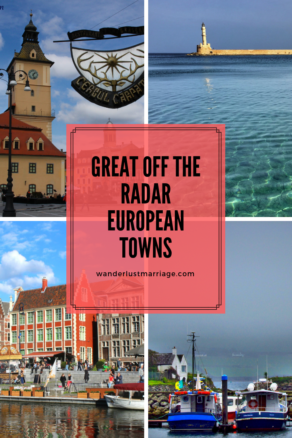 More Great Off the Radar European Towns to Visit
This is just a sample of great off the radar European towns to visit. We could easily include towns like Nuremberg, Bologna, Bergamo, Cadiz, Vilnius, Zadar and Riga, to name several more (our coverage of Lithuania and Latvia is old and not even worth linking to). Check out this excellent Krakow Guide: The Best Things to Do in Krakow that our friend Brianne Miers put together over at A Traveling Life. It features a host of submissions by some excellent travel writers. We can also recommend this great article on Riga by our friends Backpacking with the Bonds, The Best of What Riga has to Offer.
Have thoughts or questions on any of these destinations? Want to add a destination? Share your thoughts in the comments below!
Disclosure: This article contains affiliate links. We receive a small commission when you book or sign up through these links and it costs you nothing extra. Thanks for using them!