Guest post by Riya: Many couples dream of a beach wedding where they can tie the knot in paradise. Guests can walk barefoot on the sand and watch the exchange of nuptials just steps from the ocean. Here are some fantastic reasons to have a beach wedding in Thailand!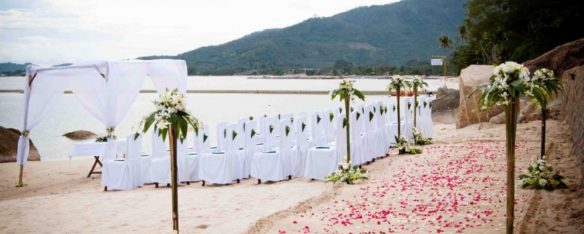 Photo credit: Beach Republic
1. Breathtaking Beaches
Foreigners getting married in Thailand often come for the spectacular views of the ocean, which allows their guests to take in the turquoise waters in an idyllic setting. The serene environment will allow your wedding to be held one one of the many quiet beaches that are available. The beaches in Andaman and the Gulf of Thailand are both popular places to say, "I do." With luxurious five-star hotel options, Thailand caters to all lifestyles.
Koh Samui is one of the most romantic beach wedding locations in the world and offers upscale accommodations near the beaches. Lamai Beach is secluded and is less crowded, making it one of the best options to host your ceremony.
Phuket is the largest island in Thailand and is also a gateway to smaller islands nearby. It's also easier to access from the mainland, which is ideal if you are inviting a significant amount of people to the wedding. Several beaches are available to host ceremonies, which includes Layan, Surin, Bang Tao, Naithon, nand Laem Singh Beach.
In the southwest of the country Krabi is a good choice. Many of the beaches feature limestone cliffs and lush greenery. Some of the most popular beaches in the region include Phra Nang, Railay, Ao Nang, and Nopparat Thara Beach.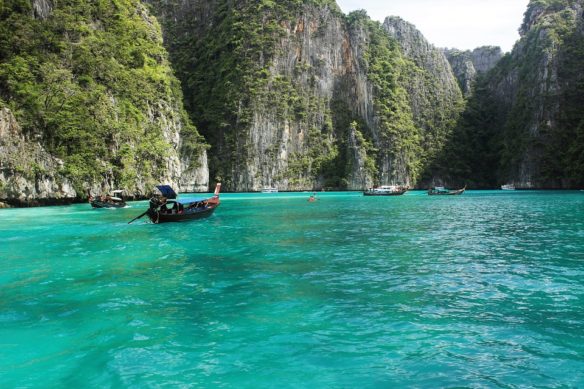 Photo: Juan Luis via Pixabay
2. Honeymoon Heaven
One of the main perks of getting married in Thailand is honeymooning in the same place that you have your wedding! You can avoid spending sigbificant time on a plane or the road by starting off your marriage in a beautiful destination with your family and closest friends. You can choose to visit secluded beaches in the south of Thailand or have a retreat in the mountains in the northern region of the country.
You'll also have the chance to spend part of your honeymoon celebrating with your loved ones or getting alone time when you want to have a bit of romance as newlyweds. Alternative, if you want to enjoy the busy nightlife scene in Thailand, you can dance and party in Bangkok with some of the locals. The country legally allows foreigners to stay for up to 30 days, which makes it easy to have an extended honeymoon if you don't want to return home in the days following the wedding.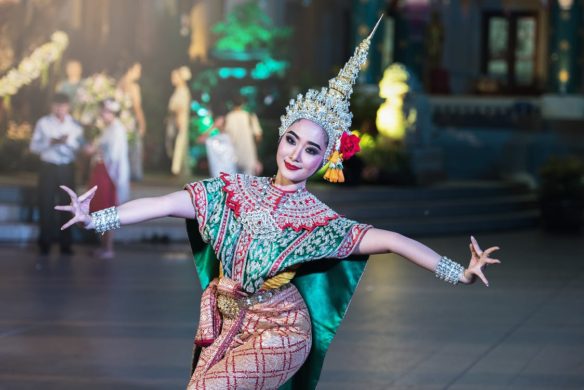 Photo: Pixabay
3. Great Service from the Thais
Thai people are famous for be welcoming and friendly to foreigners, which will allow you to receive a high level of service for your wedding. The locals take pleasure in serving foreigners and will listen to your needs when planning the ceremony and reception. The people will wait on you each day to ensure that you're accommodated and are enjoying your stay in Thailand.
Both law and hospitality firms are available to provide you with the right documents to get married at reasonable prices. Many of the resorts are also happy to help you plan the honeymoon.
The accommodations that are provided can reduce your stress during the planning process, creating a more enjoyable experience. With the help of professionals in the industry, you can have peace of mind knowing that things will go smoothly on the wedding day.
Photo courtesy of Megapixelstock via Pexels
4. Affordable Prices: Reasons To Have A Beach Wedding in Thailand
If you're on a budget or don't want to spend a substantial amount of money on your wedding, you can take advantage of the affordable prices that are available in Thailand. The average cost of a wedding with 30 guests in Thailand is half the cost of a ceremony and reception in wealthier countries around the world. Low prices offer more flexibility when it comes to choosing your flower arrangements and linens for the reception.
Affordability frees additional money to spend on accommodation in Thailand, so you can celebrate longer or not accumulate as much debt! Flexibility in your budget makes it easier to pay for some of your guests' airfare or hotel rooms.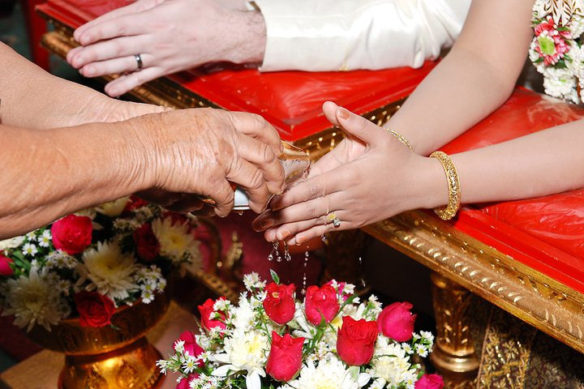 Photo Courtesy of Ben Stephenson via Flickr
5. Beautiful Culture
Those who appreciate the fabulous culture of Thailand can host a wedding that mimics the style and beauty of the country. A Thai style wedding can include traditional attire and flowers that are found in the region with lively Thai music.
You can also include traditional Thai wedding costumes and gates made of belts of gold. The groom is often required to sign a romantic love song to pass through the gate to reach his new bride.
The richly vibrant culture is a huge selling point for having a beach wedding in Thailand!
About the author: Riya is an aspiring writer who is delighted to work with many aspiring small business owners. Riya loves cooking, crafting and sipping a good coffee. Check her out on Twitter @sanderriya.