A few years ago I was diagnosed with sleep apnea. My breathing stops while sleeping, depriving the brain of oxygen. This can cause a myriad of increased health risks if not treated. I was prescribed a continuous positive airway pressure (CPAP) machine, with an attached air hose and a face mask to wear at night. When I stop breathing the machine is alerted to pump air into my nostrils. It was pretty intimidating and certainly an adjustment at first, but I'm more used to it now. Here are some tips on traveling with sleep apnea!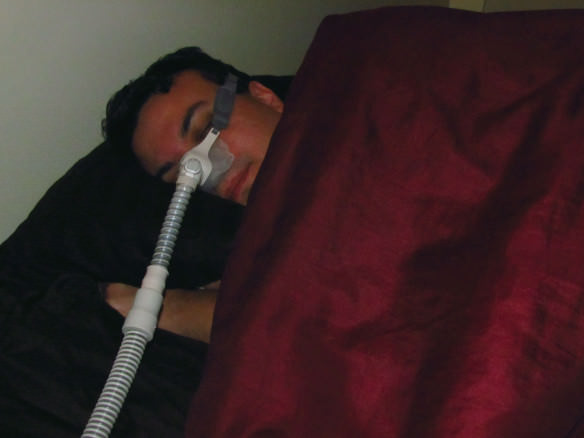 Pack your CPAP Machine in your Carry on Luggage 
This is the most important tip about traveling with sleep apnea. DO NOT pack your sleep machine in your checked luggage as the machine can be damaged in transit. And if you pack it in your checked baggage and the bag is misplaced, you'll be without your CPAP. Also, be sure to empty the water from the humidifier before you jet off!
For Short Trips, Consider Leaving the Humidifier Behind 
Some airlines have limited carry on allowance. So you may want to pack as light as possible if it is just a weekend trip. I'm usually fine using my CPAP machine without the humidifier. Though some people might have issues with a dry nose or mouth, particularly when the air in the room is colder.
If you're running late for a flight, always remove your CPAP device before going through the security checkpoint to Avoid Delays. 
When going through security in the USA you are required to remove your CPAP device, like you would a laptop computer so the x-ray machine can easily see that it's not a bomb, since they kinda look like one. This is according to the TSA's website and a post fittingly titled 'Traveling with a CPAP machine.'
In Europe this is not required in some countries, but sometimes security have asked me to take the machine out of my bag and have it ran back through the x-ray machine separately regardless. So it's best to just always remove it from your bag before they make you. Don't hold yourself and others up at security.
Pack converter plugs for your CPAP Machine when Traveling
CPAP machines are dual voltage. So that's not an issue when traveling in different countries like Ireland, Australia or other romantic destinations. But electrical outlets vary around the world. If you forget to pack the proper converter plug, find a travel shop or ask some locals where you can buy one. This way you can use your CPAP machine, while traveling with sleep apnea.
Problem with Aloha Nasal Pillows mask, manufactured by Respcare
On a side note, I have some personal beef with the Aloha Nasal Pillows mask, manufactured by Respcare in Florida. CPAP masks are expensive so when you're shelling out $80 USD or more on a mask, you expect it to last awhile. After a couple months of use the mask became unglued and I had to tape it back together, which is pretty annoying since you're supposed to wash the pieces weekly, with pure soap containing no additives. A month later one of the side holders would not stay in place and more tape was required (taped Aloha mask pictured as item B below). This is woeful and being a consumer advocate, I decided to email the company. Thing is, I found an old box and emailed the wrong company!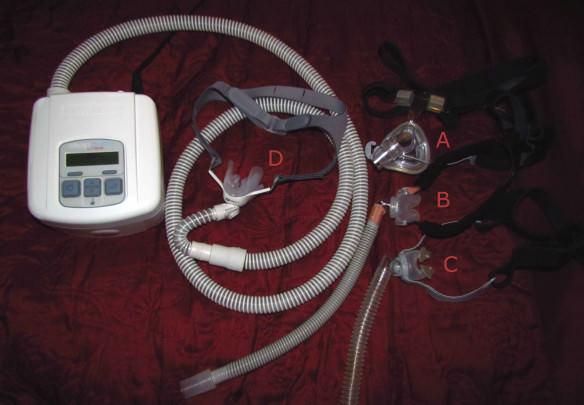 Fisher & Paykel
I instead emailed Fisher & Paykel, who manufactured my Opus Nasal Pillows mask (pictured in C above), which lasted over a year before the padding on the headgear wore out. After some confusion on their end, and me coming to realize I had emailed the wrong company, I decided to ask Fisher & Paykel if they could provide me with one of their new nasal pillows models to be included in a review for this story. Despite my confusion, they graciously said yes. I also found the customer service I received, before they knew about this blog, to be friendly and efficient.
Pilairo nasal pillows mask review
Now to the review of the Pilairo nasal pillows mask by Fisher & Paykel (pictured in D above and larger below), which has several pros and cons. The seal on the Pilairo mask is good, and Bell finds the airflow quiet (important to spouses).
The nose piece is a little bulky for a nasal pillows mask. They're meant to be less invasive and easier to sleep with. The Aloha nasal pillows mask (which wasn't durable) is one example. The Opus nasal pillows mask, which was durable, is another. Despite being a little large, the Pilairo mask is manufactured with soft plastic and is reasonably comfortable.
I'd describe the Pilairo mask as a hybrid nasal pillow/full nasal mask given the quality of the seal. So if you have issues with seal quality in some nasal pillows masks, but still want to sleep on your side, the Pilairo might be a good mask for you. If you're accustomed to sleeping with a standard nasal pillows mask, the Pilairo might take a few nights rest to get accustomed to. It did for me.
As for durability, I've only owned the Pilairo a month. So I can't say for sure how long it will hold up, but it appears to be better quality than the Aloha mask. Albeit the price tag on the Pilairo is a fair bit higher. Given that my other 3 masks currently serve as backups, I do sleep with the Pilairo mask most nights now.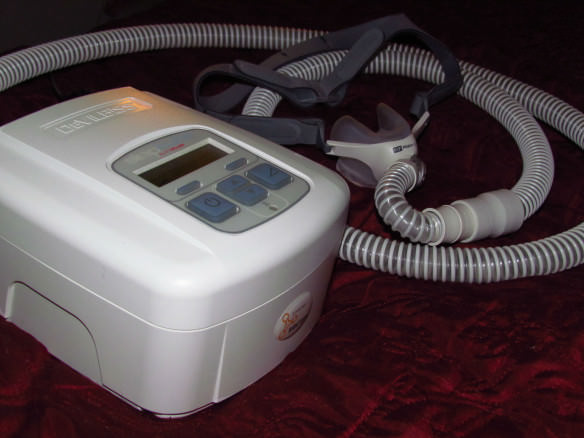 Final Thoughts on Traveling with Sleep Apnea
For context, item A is the first CPAP mask ever given to me, by my old Dutch insurance company. This fully covers your nose and provides a good seal so air doesn't leak while you sleep. The downside is that it's not comfortable to sleep on your side while wearing the mask. And then there's the CPAP machine itself. It looks a little like a bomb. So be sure to unpack it before going through security fellow sleep apnea travelers!
You can find a wide variety of masks on CPAP Supply USA. Check out their inventory.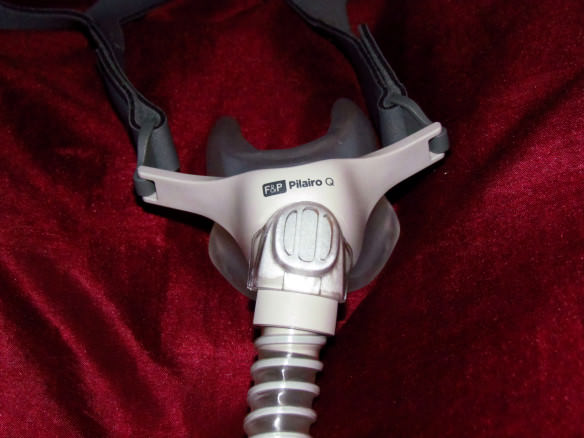 Disclosure: The Pilairo mask was provided free of charge in exchange for this review. All thoughts and photos here are my own. I discussed pros and cons. I believe the mask is well suited for some, but not as much for others.