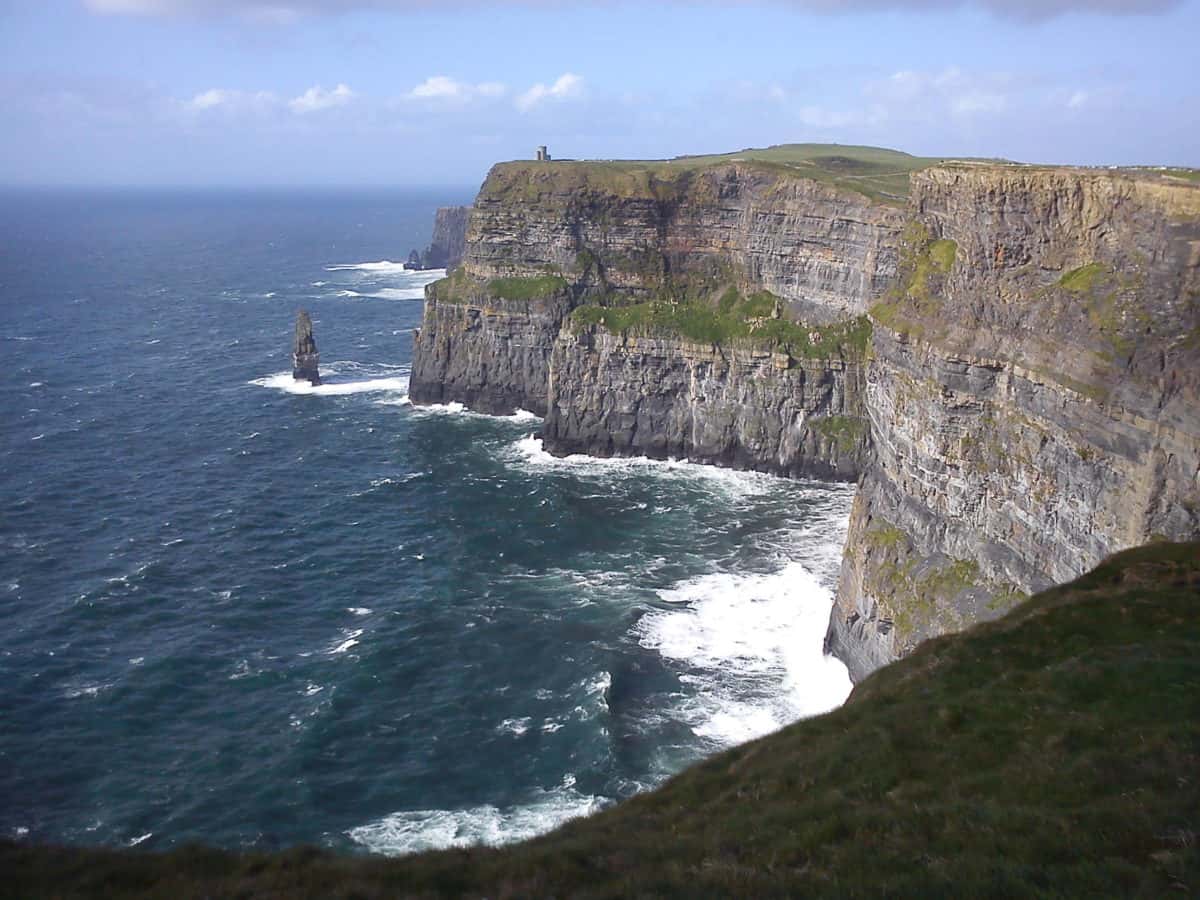 From dramatic cliffs to storied pubs, Ireland is one of the world's most popular destinations. We first visited in 2011 for our six year wedding anniversary and enjoyed Dublin so much that we moved there eight months later! We spent two and a half years working on the Emerald island, giving us the opportunity to experience much of the vibrant island. People often ask us how they should spend a week traveling around Ireland. So we decided to break down a perfect week in Ireland, suitable for different travel budgets and interests!
Dublin: Days 1 & 2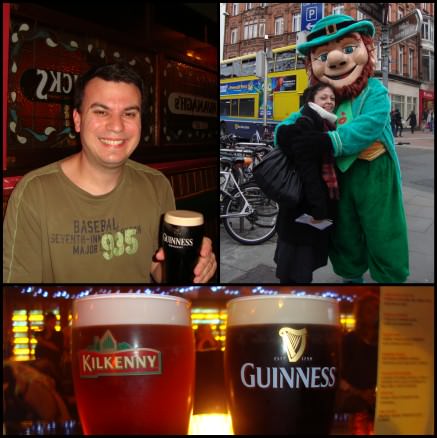 Ireland's capital of Dublin is home to a million people. It is small in comparison to major European capitals like Paris and London. If you only have a week in Ireland, two days in Dublin are enough to see many of the highlights. For convenience, you may want to consider a hop on, hop off bus tour that will take you to many of the major attractions at your leisure.
Guiness Storehouse and Dublin Pubs
The Guinness Storehouse, next to the Guinness factory is a must for some, and this is very worthwhile for one of the best views of Dublin from their 7th floor Gravity Bar, which has a beautiful panoramic view of Dublin. We've previously written on our favorite pubs in Dublin for microbrews, and if you like beer, be sure to try some Irish stouts and reds that aren't mainstream elsewhere in town.
Dublin Parks
A stroll through St. Stephen's Green and Merrion Square parks is lovely, especially when the weather is decent. And a pub crawl in Temple Bar is good 'craic' (Gaelic for "great times"). Pass on drinking Guinness in Temple Bar (a local tip) and save that for neighborhood Irish pubs. You should also have a walk around Trinity College, conveniently located in the center of Dublin. It's the country's oldest and most prestigious university, sporting a beautiful campus.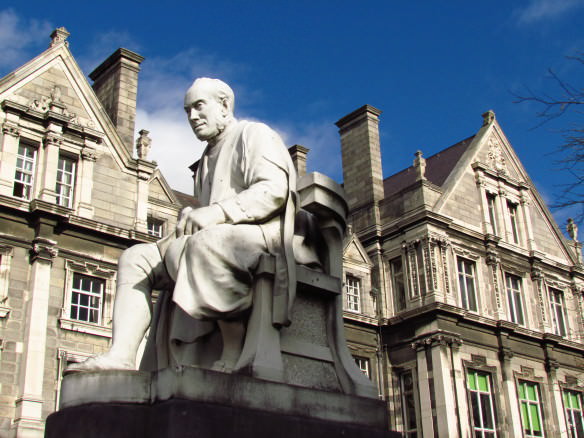 Best Museums in Dublin:
Dublin Castle was the seat of the United Kingdom's government until it was handed over to the Irish. You can take an hour tour to see beautiful state rooms, including the impressive room where the President of Ireland is inaugurated.
The National Gallery of Ireland is home to an impressive collection of works. Don't miss Caravaggio's 'Taking of the Christ,' it's a compelling and very famous painting. Free admission.
Chester Beatty Library houses a fantastic museum featuring one of the best private book collections in the world. There's great exhibits on the Middle East, North Africa and Asia. Admission is free.
Natural History Museum is home to an impressive and extensive zoological collection that has changed little in over a century. This is a throwback that all ages can appreciate. Free admission.
National Museum of Ireland- Archeology has an impressive collection of artifacts from pre-historic Ireland as the well as the Viking and Medieval periods.
Kilmanhaim Jail previously housed many Irish political prisoners who fought for the nation's freedom. Now a museum, it offers an important and moving history lesson.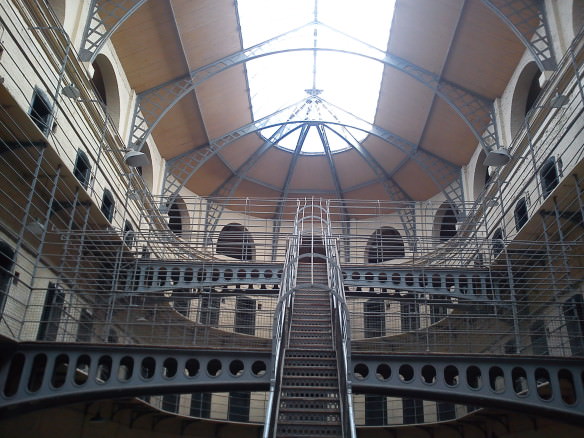 Where to Stay in Dublin?
Here are our hotel and bed and breakfast recommendations for Dublin. It's a good idea to book a hotel with free cancellation in advance, especially during the busy summer season. Then if your plans change, you can cancel the reservation at no charge.
Luxury:
Shelbourne Hotel is Dublin's most historic 5-star luxury hotel, as several US Presidents and many foreign dignitaries have stayed there. The hotel is a 5 minutes walk from many of Dublin's famous attractions, like Trinity College, Grafton Street, National Gallery, National Library and National Museum. They have a wonderful cocktail lounge and great dining options. Even if you're not a guest, swing in for high tea and enjoy a lovely view of St. Stephen's Green.
The Merrion Hotel is a 5 star hotel furnished with Georgian decor and Italian marble bathrooms. Awarded 2 Michelin stars, Restaurant Patrick Guilbaud serves gourmet French influenced cuisine overlooking the gardens. The hotel also has an infinity pool and spa. Rooms feature city or garden views.
Mid Range:
Kilronan House is a family run, award winning B&B in Dublin's lovely Georgian Quarter. Grafton Street (Dublin's main shopping street) and St. Stephen's Green are a just 5 minute walk away. They offer free parking too – you don't need a car in Dublin though! Some of their rooms are a little dated but their Irish breakfasts in their beautiful dining room are fantastic! We enjoyed our stay at Kilronan House when we recently re-visited Ireland.
Clayton Hotel Ballsbridge is a popular hotel for conferences. It's location is walking distance from St. Stephen's Green and Grafton Street. This is also a good mid-ranged price hotel in Dublin for those that don't like bed and breakfasts. We stayed there on our most recent visit to Dublin in October, 2018.
Budget:
ABC House Dublin offers 3 star accommodation in a quiet neighborhood in North Dublin. Rooms offer reasonable comfort for those that don't want to spend a fortune on accommodation. Their Irish breakfasts hit the spot. We spent a week at ABC House Dublin while searching for our apartment when we first moved to Dublin.
Egans House is another quintessential Irish bed and breakfast in the north of Dublin. Glasnevin Cemetery, the National Botanic Gardens and Dublin Zoo are a few nearby attractions. We enjoyed our stay at Egans House when we first visited Ireland – before we lived there.
Backpacker: 
Generator Hostel is conveniently located right next to the Jameson Distillery (fun!). Generator is a reputable chain of hostels in Europe known for being clean and having a fun atmosphere.
Where to Eat and Drink in Dublin
Casual Dining in Dublin:
The Brazen Head is Ireland's oldest pub dating back to 1198. Over the centuries, it has been frequented by Irish literary giants like James Joyce and Jonathan Swift, and the revolutionary Michael Collins, who was the leader in liberating Ireland from British rule. Brazen Head oozes centuries of history and is a great place to watch traditional Irish music performances. Yes it is touristy, but the good kind of touristy.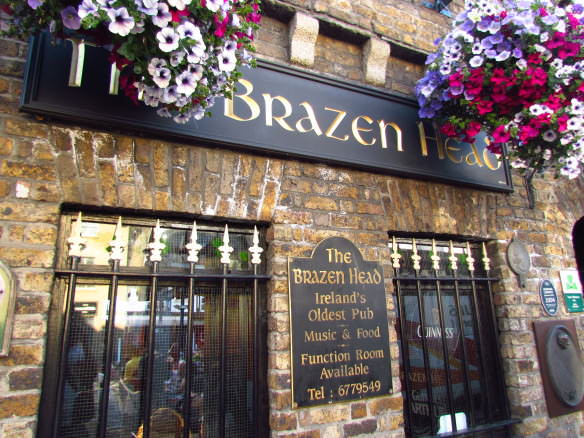 O'Neill's is a quintessentially fun Irish pub that offers a fantastic carvery, fish n' chips, an extensive Irish beer selection. You can also watch live Irish music nightly. In 2 and 1/2 years in Dublin, we probably ate and drank at O'Neill's at least 10 times. O'Neill's is a touristy pub that many local Dubliners enjoy too.
Lotts is another great Irish pub. This is a fun pub where you will find more Dubliners than tourists. Try a plate of Dublin Coddle, an interesting local favorite. Or go for lamb shank (often delicious in Ireland), and one of our personal favorites.
The perfect pint of Guinness is a favorite talking point of some Irish. They typically won't drink Guiness in Temple Bar pubs because bartenders pour the Guiness too fast, and they do not think the lines are cleaned properly. You can enjoy a perfect pint of Guiness at O'Donoghues, a historic pub popular with both Dubliners and tourists. They also feature live Irish music seven nights a week.
More Upscale Dining in Dublin:
Cafe en Seine is an ornately decorated modern restaurant and bar that transforms into one of the most popular nightclubs in Dublin at night. This is a great establishment that even my 85 year old father enjoyed. Depending on the time you go, this is a place all ages can appreciate.
The Bank on College Green is a beautiful venue for cocktails downstairs. They have a terrace overlooking the bar that is great for dinner. Be sure to make reservations. As you might guess from the name, it was previously a bank.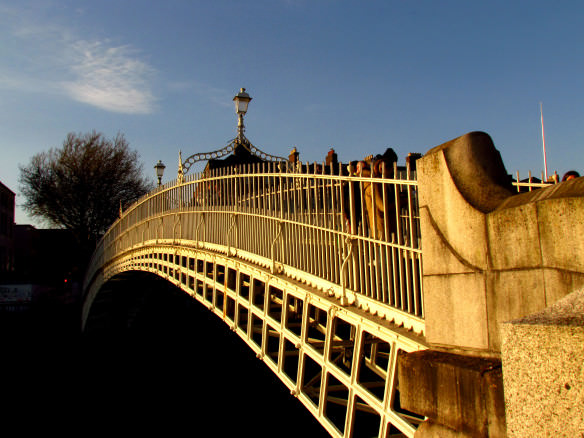 Car Rentals in Ireland
You should only rent a car when you're ready to leave Dublin. Dublin is a small city and for most, a car is more hassle than it's worth within the city limits. You can walk, utilize the hop on hop off bus, catch public transport and use taxis & Uber. Read our in depth article on Tips on Visiting the Cliffs of Moher by Rental Car from Dublin.
Sites like hotwire.com are great for finding car rentals, just know that prices quoted are generally for stick shift vehicles (so you'll have to do everything on the opposite side if you're traveling from the US or Canada). Automatic cars aren't very common in Ireland, and if you want one, you'll be charged as much as €40 ($43 US) per day extra.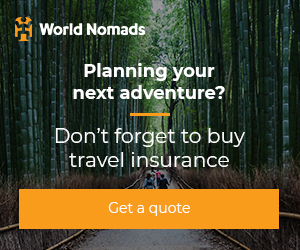 Half Day Trips Outside Dublin if You Don't Want to Drive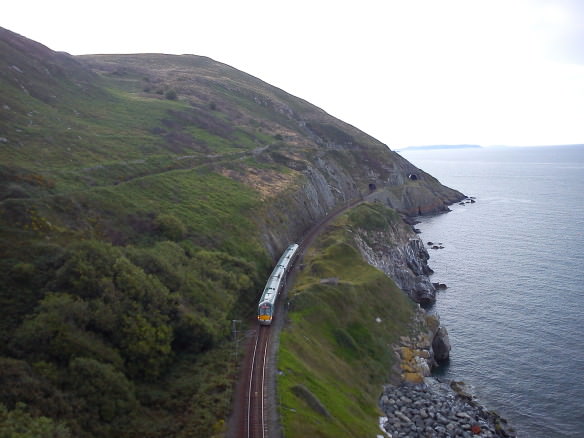 The towns of Bray and Howth are both accessible via the DART (Dublin Area Rapid Transit) commuter rail. You can reach the Wicklow Mountains via bus to enjoy a great view of Dublin and the surrounding coast. Glendalough is also fantastic for a day trip and Saint Kevin's Bus can take you there to enjoy the picturesque lakes and historic medieval ruins at your leisure.
Guided Tours from Dublin
This 3 day Southern Ireland Tour including Galway and Kerry from Dublin starts at $298.67. This tour includes visits to Connemara, Galway, the Cliffs of Moher, Dingle Peninsula, Killarney and Ring of Kerry. Those are a lot of magnificent places, so after spending 2 days in Dublin, this tour would be a great idea for days 3-5.
A day tour to Giant's Causeway and Belfast in Northern Ireland is another great option, but it is a full 8 hour day. A Northern Ireland Highlights Day Trip Including Giant's Causeway from Dublin starts at $89.26. Crossing the Carrick-a-Rede Rope Bridge is a picturesque highlight of that tour. For those that want to see a lot, these two tours can round out a perfect week in Ireland.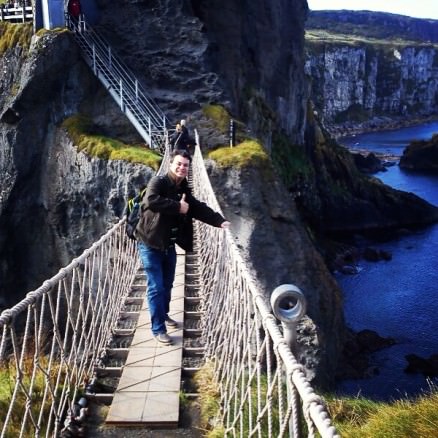 If you're looking to drive and see the country at your leisure, and you only have a week in Ireland, you may want to skip Northern Ireland for the west and southwest of the country. You can also utilize trains and buses if you don't want to take multi-day tours or drive yourself.
Best Way to Get From Dublin Airport to Dublin City Center
If you want to save money on a taxi or Uber, catch the Airlink bus. Airlink (aka route 747) is an express coach service operated by Dublin Bus, which also runs the city's public bus service. The Airlink is an express service with fewer stops that transports passengers from Dublin Airport to Dublin's main bus station Busaras, O'Connell Street in the city centre and finally to Heuston Station, one of Dublin's main train stations. 747 buses depart every 15 or 20 minutes, from 5am to 11.30pm (11.20pm Sundays). Check the Airlink timetable for updated schedules.
6 Day All Ireland Tour
If you're looking to see as much of Ireland as possible in a week, with the least amount of headache navigating tricky roads, consider this 6 day All Ireland Tour combining train travel with guided bus tours. Prices start at $1,673 per person. It's a busy itinerary, so this is not ideal if you prefer a slower pace of travel during your week in Ireland. Below we break down options for those that want to spend some time exploring Ireland independently, as well as adding on some shorter tours.
Galway & the Cliffs of Moher: Day 3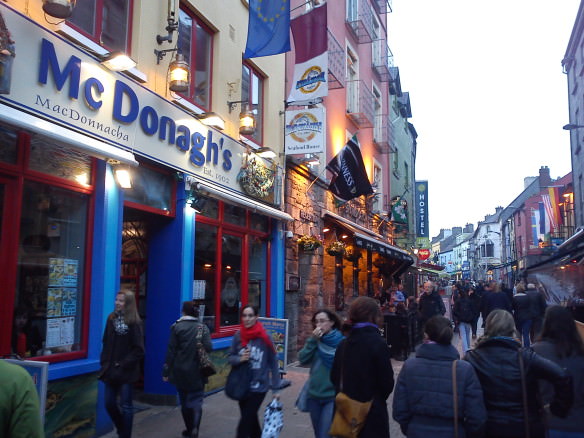 Galway is like a miniature version of Dublin. A coastal town with some wonderful Irish pubs and restaurants. It's fantastic for a stroll and to spend the night before heading to the most visited place in Ireland, the dramatic Cliffs of Moher. You may also want to consider visiting the picturesque Aran Islands from Galway too. Swing by McDonagh's in Galway (pictured below) for delicious Galway Bay oysters and other tasty seafood.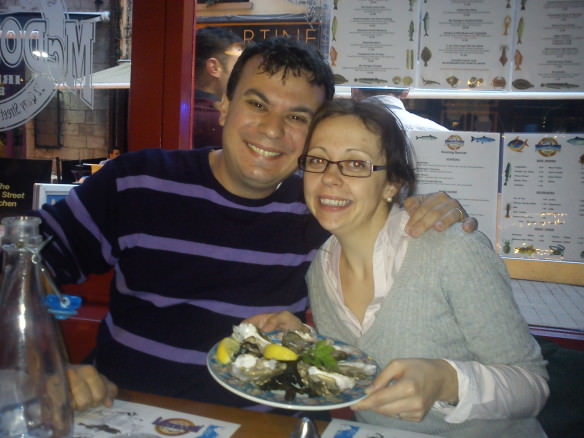 The Cliffs of Moher draws over a million visitors annually and during our time in Ireland we visited twice, once by rental car from Dublin, and the other on a guided trip with Paddywagon Tours. Depending on your comfort level with driving on the opposite side of the road, both are good options that you can read about in our previous articles.
While not in Galway, luxury travelers and those visiting Ireland for a honeymoon or anniversary should consider staying at Dromoland Castle. This was the ancestral home of the Dromoland O'Briens, whose lineage goes back 1,000 years to Brian Boru, the only High King of Ireland. This is a stay fit for royals, with great on site dining options. It's close to everything County Clare and County Limerick have to offer too.
Guided Tours from Galway:
You can catch the train from Dublin to Galway (check the schedule on the Irish Rail website), and plan some day tours from Galway, if you don't want to drive a car.
Consider a Cliffs of Moher Day Trip from Galway, Aran Islands and Cliffs of Moher Day Trip from Galway Including Cliffs of Moher Cruise and Shore Excursion: Cliffs of Moher, Aran Islands and the Burren from Galway. Prices for these tours start from $86 US per person.
Also consider a Galway Food and Drink Walking Tour. Enjoy Irish stew, local cheeses and fresh seafood while learning and chatting over a pint of Guinness or Irish coffee. Galway is one of the best destinations in Ireland to enjoy traditional Irish food. This tour starts at $91 per person.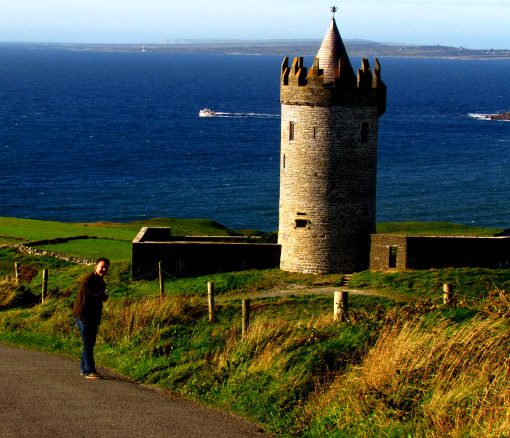 Dingle & the Ring of Kerry: Days 4 & 5
Another great seaside Irish town on the west coast is Dingle. While County Clare is phenomenal, County Kerry also has so much breathtaking beauty along the Dingle Peninsula and nearby Ring of Kerry drive. Dingle is one of the best and most laid back Irish towns that's perfect for relaxing in your bed and breakfast and enjoying some great local pubs and restaurants.
Keep in mind that many Irish roads, particularly on the Ring of Kerry are very narrow and some people are intimidated about driving on the left side of the road. If you're not a confident driver you should probably book a tour so someone else does the hard part and you just enjoy the views out the window and at stops.
Dingle Tours
Dingle Peninsula Tour from Dingle is a great tour to enjoy the scenic beauty without the hassle of driving. Highlights include the majestic Slea Head Drive and Conor Pass. You will historic sites like Dunbeg Fort, Gallarus Oratory, and Kilmalkedar Church. The tour starts at $68 per person.
Dolphin and Whale Watching Tour from Dingle. Experience the thrill of observing whales and dolphins on a 4-hour cruise around Dingle Bay. The tour starts at $72 per person.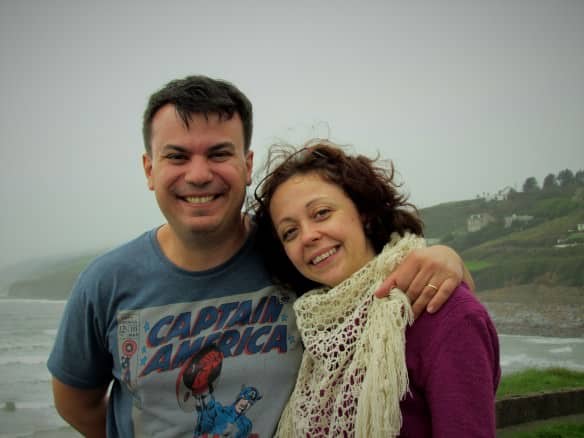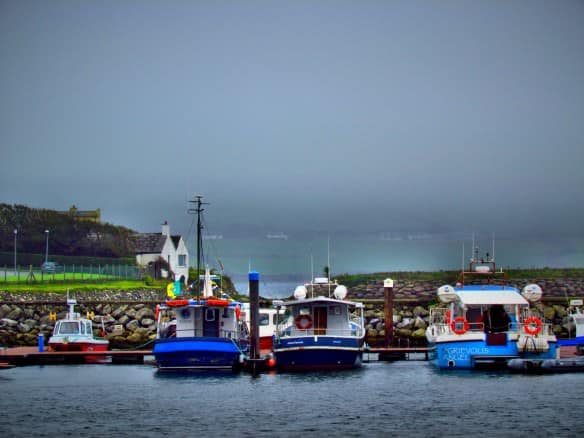 Lakes of Killarney, Cork, Copper Coast & Kilkenny Castle: Days 6 & 7
Killarney is a charming Irish town nestled between two lovely lakes. Drive here for an afternoon stroll through town, have lunch and check out beautiful Torc Waterfalls. You could spend a night either here or in Cork. Killarney is even closer to the Ring of Kerry compared to Dingle and offers more accommodation options. So if you want to do the Ring of Kerry drive, you can also base yourself in Killarney over Dingle for a couple days. You can then follow this with a stay in Cork.
Guided Tours from Killarney
Ring of Kerry Day Tour including Killarney National Park from Killarney. This 9-hour tour of the spectacular Ring of Kerry departs from Killarney. The tour includes coastal gems like Dingle Bay, Inch Beach, and the quaint villages of Waterville and Sneem. Killarney National Park is also on the itinerary – a wonderland of mountains, lakes, world-famous gardens. You'll stop at Molls Gap and Torc Waterfall in the national park. This tour starts at $47 US.
Killarney National Park and Lakes of Killarney Boat Tour. Experience Killarney National Park on a covered boat tour around Lough Léin, the largest of Killarney's three scenic lakes. Take in local sites like Ross Castle and wildlife like white tailed eagles and red deer. This tour starts at only $15 US.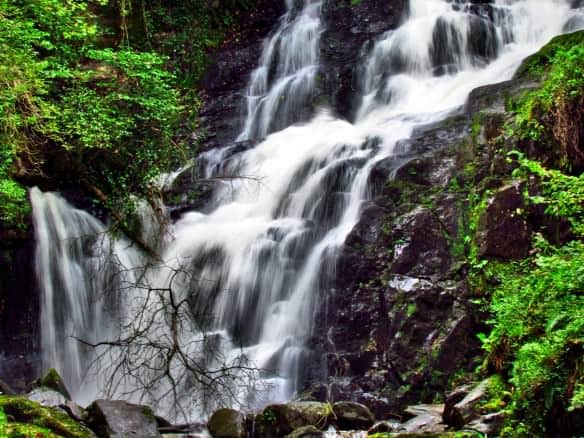 Cork is Ireland's second largest city and arguably the culinary capital of the country. A must visit in Cork is the English Market, which is Ireland's best market (no Dublin market rivals Cork's central market). Just outside Cork is another of Ireland's most popular attractions, Blarney Castle, where you can kiss the famous Blarney Stone!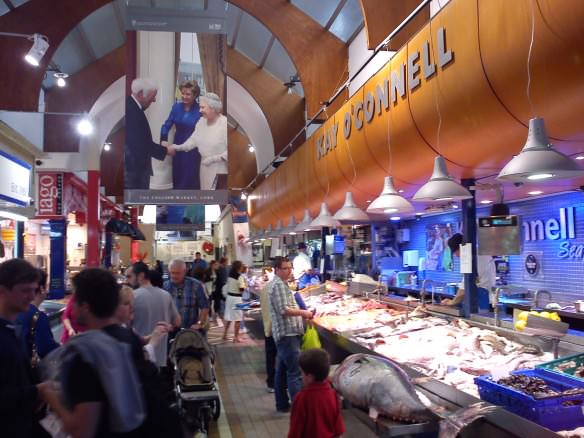 The Copper Coast is a gorgeous and unspoiled drive where you'll barely encounter any other people. You can stop here on your way to Kilkenny (home of Kilkenny Castle, one of the best in Ireland). The Copper Coast is a hidden gem that many Irish people aren't even aware of. The Copper Coast is an ideal addition to a week in Ireland itinerary for those that want to avoid crowds, while not sacrificing a scenic coastal drive.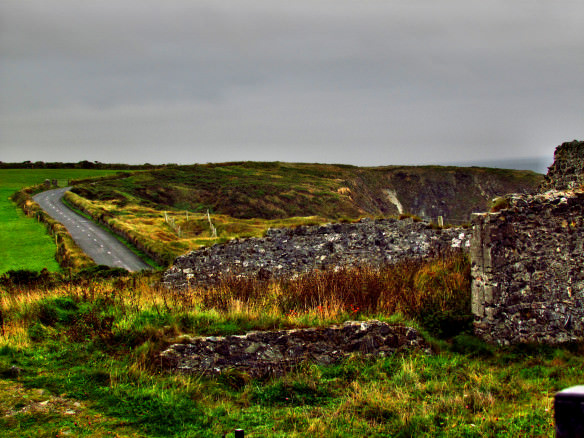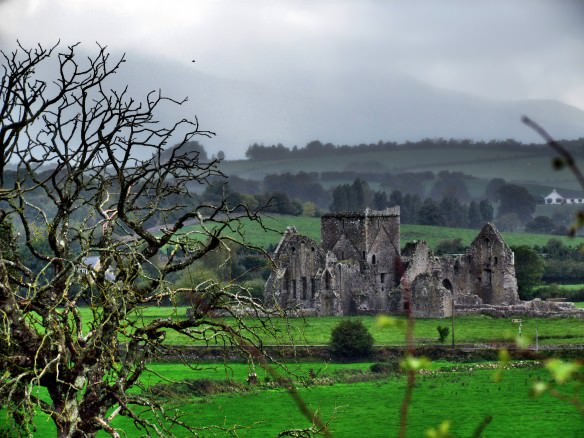 Not everyone travels the same and people have different interests. Political buffs should visit Belfast and then visit the Carrick-a-Rede rope bridge and Giants Causeway in Northern Ireland. You could substitute days 6 and 7 for the itineraries included in our articles mentioned here. That's another ideal way to round out a perfect week in Ireland.
Ireland is also a wonderful country for equestrian and golf aficionados. And it strikes a perfect balance for those looking for libations inside, as well as picturesque hikes and drives outside. So it's a great vacation for nearly everyone!
Spend a Week in Ireland and Potentially Save Thousands on Your Trip!
You can earn free flights and hotels with your everyday purchases. We maximize travel rewards card bonuses to save thousands of dollars on travel expenses ever year. For many, paying just the taxes on plane tickets will make that week in Ireland even more fun. Especially if that allows you to have more spending money. If you need tips on travel hacking feel free to get in touch!
Have questions about planning your trip to Ireland? Read this article on Ireland travel tips for more info on what to pack, currency and more. You can also email me at alex(at)wanderlustmarriage.com or leave a comment below!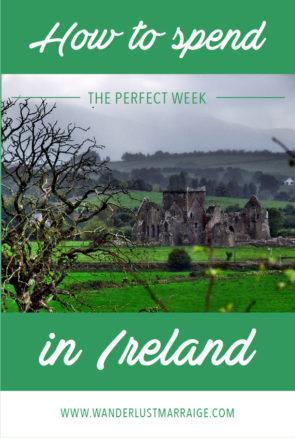 Disclosure: This article contains some affiliate links. We receive a small commission when you book or sign up through some of the links and it costs you nothing extra. Thanks for using them and supporting independent travel journalism!