By Alex Kallimanis: Athens is the oldest European capital and the birthplace of democracy. The city draws millions of visitors for world class sites like the Acropolis and great beaches around the country. As a dual Greek and American citizen, I've made many trips to Athens over the years and have stayed in a range of hotels, Airbnb apartments, hostels and also with family in the Athens suburbs. Here are my tips for great hotels to stay in Athens, perfect for all travel budgets.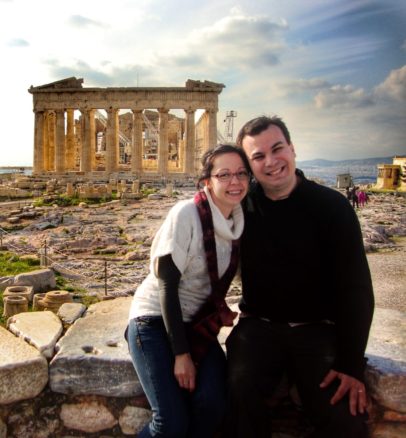 Luxury Hotels in Athens
Grand Bretagne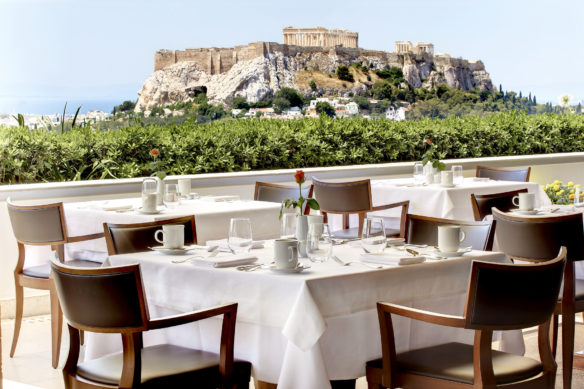 Since 1888 the Grand Bretagne has been the gold standard for a luxury stay in Athens. The 5-star hotel is right across the street from the Greek Parliament in Syntagma Square so it's where all the visiting presidents stay. Rooms at the Grand Bretagne have marble bathrooms and some have balconies facing the Acropolis and the daily changing of the guard at Parliament. 
From their Roof Garden Restaurant you can see the Acropolis and the original Olympic Stadium. Their spa offers a thermal suite, with herbal bath, grotto, ice fountain, couples retreat and indoor pool. Guests can even pamper themselves with ouzo oil massages. If you're looking for an opulent experience in Athens to celebrate a honeymoon, wedding anniversary, milestone birthday or other special occasions, you can't go wrong with a stay at the Grand Bretagne.
Grand Bretagne room prices from $274 US, depending on the dates of your stay. 
Mid Range Hotels in Athens
The Artist Athens
On my most recent visit in December, 2018, I stayed at The Artist Athens, and it's one of my favorite hotels in Athens. The Artist Athens recently opened in summer 2018 so everything is brand new and the bedding is plush and comfortable. If you book a suite on an upper floor you'll have a view of the Acropolis. Many of the lower floor rooms have nice views of a lovely 17th century Orthodox Church next door.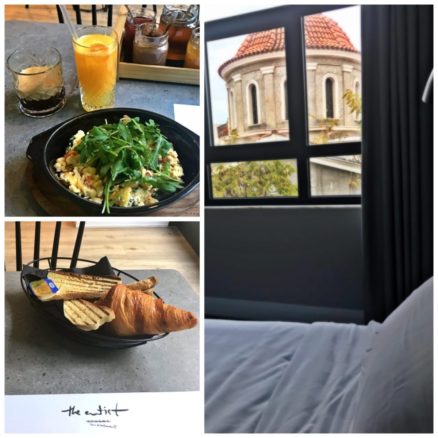 The complimentary breakfasts at the Artist Athens are fantastic, with made to order items like croque madams, Greek omelets, poached eggs over spinach and more. Guests also get a choice of gourmet coffees like cappuccinos and Freddo espresso (a local favorite that's basically an iced Americano). They also give fresh squeezed orange juice, excellent croissants and spreads like gourmet honey.
The Artist Athens is in the Psyri neighborhood, which is centrally located. Psyri is one of the most vibrant neighborhoods in Athens. This is a great area for wonderful taverna restaurants featuring live Rembetika music (Greek blues) and Laika (Greek popular music).
The Artist Athens room prices from $69 US, depending on dates.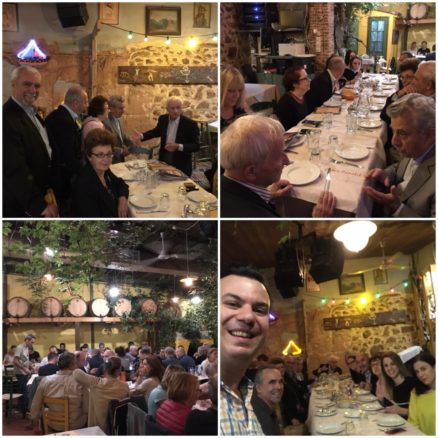 Athenaeum Grand Hotel
Athenaeum Grand Hotel is a modern hotel offering a comfortable stay at a good price. Rooms and suites are fitted with hardwood floors, nice furnishings and a modern bathroom. All rooms even include use of a smartphone that's programmed with a guide to Athens, that you can use while touring the city. Beds are really comfortable and the breakfast buffet is great quality. We enjoyed our stay there in October 2017.
Athenaeum Grand Hotel room prices from $58 US, depending on dates.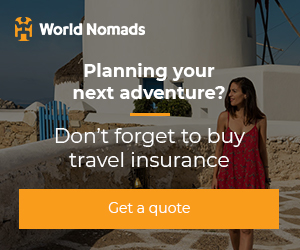 Budget Hotels, Apartments and Hostels in Athens
City Circus Athens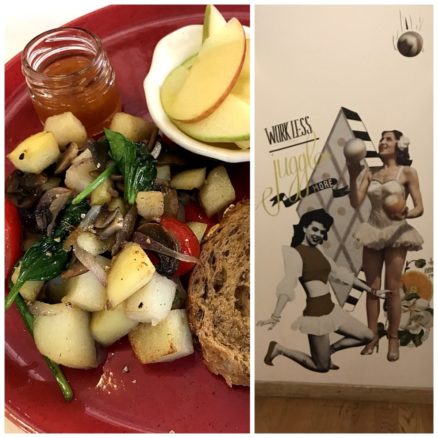 For solo travelers and backpackers, I can personally vouch that City Circus Athens is a great place to stay. They offer dorm rooms and private rooms. Their on-site restaurant, Zampano, is a charming place to eat and caters well to vegetarians. They have nightly happy hours and organize local pub crawls that brings travelers together. The downside is that rooms don't have TV's or phones. But it's 2019 and they do have WiFi.
City Circus private rooms start around $55 per night, and $18 per night for dorms rooms shared with others, depending on availability.
Delphi Art Hotel
Delphi Art Hotel is a nice budget choice housed in a neoclassical building dating back to 1930. Some rooms even have balconies overlooking the picturesque National Theatre of Greece!
The only downside of a stay there is that the area can be a little rough later at night. So best to grab a cab (which you can order off the Uber app too) if you're heading back from a late dinner and you want to play it safe. I enjoyed my stay at Delphi Art Hotel while visiting Athens in 2014 for the travel blogging conference, TBEX.
Delphi Art Hotel prices from around $43 US per night, depending on dates of travel.
Hotel Options in Piraeus (Athens' port)
When we returned from the beautiful Cyclades island of Naxos in October, 2017, we had not booked our Athens accommodation in advance, as we were winging a couple of days. Subsequently, we found much of the quality accommodation in Athens booked up. If this happens to you, consider staying somewhere like the port of Piraeus, which is conveniently connected to Athens via the green metro line. You'll likely find much better value in that case.
Piraeus is also a handy place to stay if you are catching an early morning ferry to the islands. Poseidonio has some family rooms with kitchenettes and all their rooms have big balconies with a beautiful view of Saint Nicolas Church and Piraeus harbor. Piraeus' marina has good seafood restaurants and is lovely for a stroll.
Poseidonio rooms prices start around $57 US per night, depending on your dates of travel.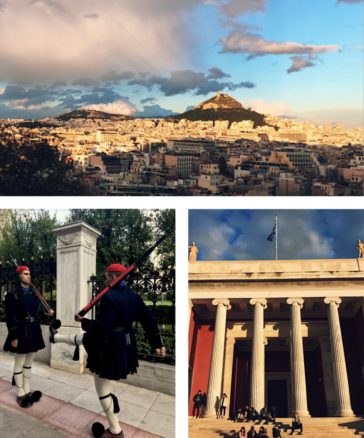 Consider Staying On A Beach Like Faliro or Glyfada near Athens
Athens is one of the few capitals in Europe to have beaches on its doorstep. You can even catch the Athens coastal tram to the beaches from Syntagma Square (location of the Greek parliament) going towards the seaside town of Voula. If you want to stay on the beach in Athens, consider the Poseidon Hotel in nearby Faliro Beach or London Hotel in Glyfada Beach. It's also not so far of an Uber or taxi ride to go into Athens to visit the Acropolis and other attractions from the beaches. Especially from Faliro, which is closer to the center of Athens compared to Glyfada.
Poseidon Hotel rooms start around $77 US per night, depending on dates of your stay.
London Hotel room prices start around $40 per night, depending on dates of travel.
Is Staying at an Airbnb in Athens Worth It?
While Airbnb might be a better value for families, It is not always the best deal for all travelers. Couples and solo travelers can often find better value staying in hotels over Airbnb rentals. This is especially the case now that Airbnb has increased booking fees and some hosts charge high cleaning and service fees. Look carefully at Airbnb fees and the hosts cancellation policy before booking. Some hosts have very inflexible cancellation policies compared to hotels. 
A recent family trip to Greece in October 2017 included my father, brother and a good family friend. As our group of five were traveling around the country, we were in and out of Athens multiple times. We stayed in a combination of Airbnb apartments and hotels, including Athens' port of Piraeus. One perk of staying in hotels over Airbnb's is a nice complimentary breakfast at many Athens hotels discussed here.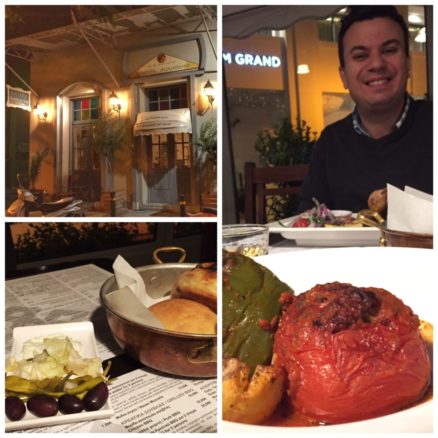 We paid $125 US per night for a charming 3 bedroom apartment that comfortably slept our group of five. That was a better deal compared to booking three hotel rooms. The apartment featured an art deco interior, and modern amenities like a large stainless steel refrigerator and a top end stove. If you visit Athens during low season (November – March), prices can be even lower.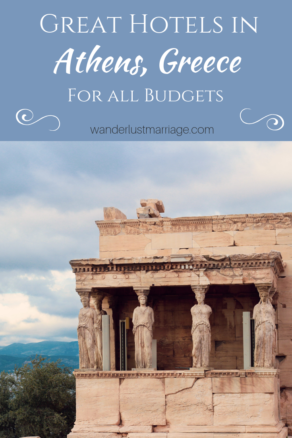 More Of Our Articles on Greece
For more advice on Athens, read my previous article on 5 Tips for Visiting Athens.
How to Spend the Perfect Week in Greece
Tips on Visiting Olympia, Greece
Athens One Day Cruise: 3 Greek Islands in One Day
Reasons You Will Love Chania, Crete
Palace of Knosos: Europe's Oldest Civilization
Reasons Greece Should be Your Next Vacation
Syros: The Best Greek Cyclades Island to Visit in Winter
5 Reasons Athens is Worth Visiting
7 Reasons Athens Might be Europe's Greatest City
Planning a trip to Greece and have questions? Leave a comment below or email me at [email protected] and I can assist you! 
Disclosure: This article contains affiliate links. We receive a small commission when you book or sign up through these links and it costs you nothing extra. Thank you for using them!