By Alex Kallimanis: Athens is Europe's oldest capital. It is considered the birthplace of the foundations of western civilization. The city draws millions of visitors for world class sites like the Acropolis and great beaches around the mainland and Greek islands. As a dual Greek and American citizen, I've made 12 trips to Athens over 20 years and have stayed in a range of great hotels, apartments, hostels and also with family in the Athens suburbs. In recent years, many boutique hotels and apartments have been built to accompany a huge selection of hotels. Here are my tips for the best hotels to stay in Athens that are ideal for each travel budget!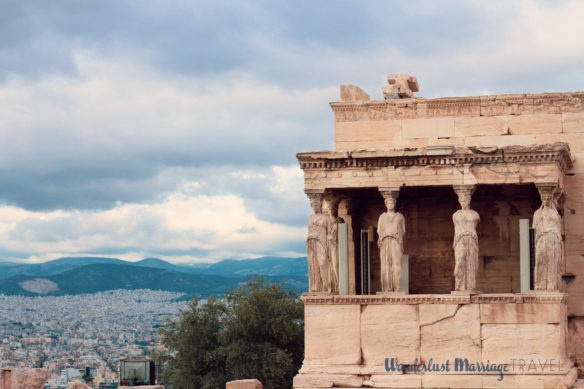 Since 1888 the Grand Bretagne has been the gold standard for a luxury stay in Athens. The 5-star hotel is right across the street from the Greek Parliament in Syntagma Square so it's where all the visiting presidents stay. Rooms at the Grand Bretagne have marble bathrooms and some have balconies facing the Acropolis and the daily changing of the guard at Parliament.
Luxury Hotels in Athens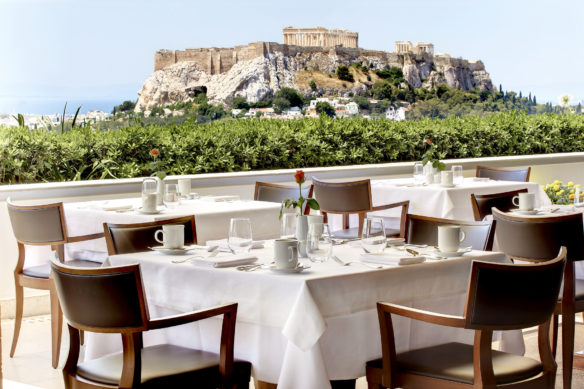 From their Roof Garden Restaurant you can see the Acropolis and the original Olympic Stadium. Their spa offers a thermal suite, with herbal bath, grotto, ice fountain, couples retreat and indoor pool. Guests can even pamper themselves with ouzo oil massages. If you're looking for an opulent experience in Athens to celebrate a honeymoon, wedding anniversary, milestone birthday or other special occasions, you can't go wrong with a stay at the Grand Bretagne.
Grand Bretagne room prices from around $300 USD, depending on the dates of your stay. 
Mid Range Hotels in Athens
The Artist Athens
On my most recent visit in December, 2018, I stayed at The Artist Athens, and it's one of my favorite hotels in Athens. The Artist Athens recently opened in summer 2018 so everything is brand new and the bedding is plush and comfortable. If you book a suite on an upper floor you'll have a view of the Acropolis. Many of the lower floor rooms have nice views of a lovely 17th century Orthodox Church next door.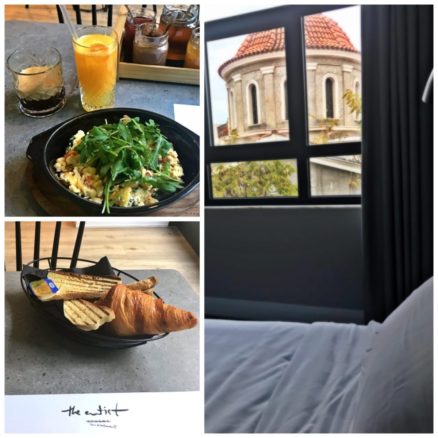 The Artist Athens room prices from $69 US, depending on dates of stay. 
Athens Apartment Rentals
There are a wide variety of great apartments to book in Athens suitable for all budgets. Couples can often get more space for the money compared to hotel rooms. One apartment we recently enjoyed staying at is Athenian Lofts. Their modern spacious apartments are well appointed, with a full kitchen, a huge balcony and a plush comfortable bed. The location is in the heart of Psiri, walking distance from the Acropolis and very close to lots of great restaurants and bars. The owner and operator, George, is extremely friendly and professional with his guests.
Families and groups of friends can get often get better value booking apartments over multiple hotel rooms. Don't just look at Airbnb though, as we have recently experienced some Airbnb owners can be unprofessional, and hidden fees can tack on a lot of additional cost. Websites like booking list the full price of apartment rentals, with all charges like cleaning fees included, and where owners are more likely to act like professionals.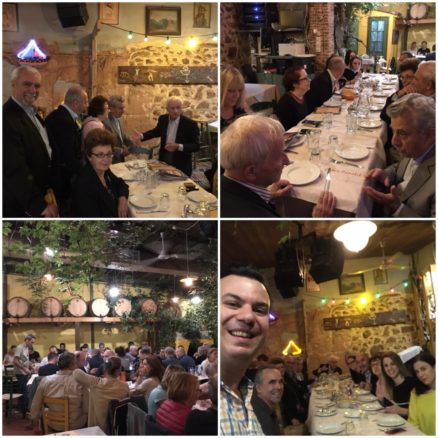 Budget Hotels in Athens
Still Athens
Still Athens is one of my favorite budget stays in central Athens. Mattresses are comfortable, rooms are well appointed, and all 13 rooms feature a Nespresso machine. Located in the Athens City Center district, just off Athinas Street, Still Athens is less than 1 km from Monastiraki Square and the foot of the Acropolis. It's near many great restaurants and bars and just a 5-minute walk to the Ermou Street shopping street.
Owner and operator Alex Diamantis is extremely friendly, giving his guests the best tips on what to see, where to eat and where to drink. Breakfast is included and provided upstairs at a nearby pizzeria. Air-conditioned rooms provide a city view and come with a desk and complimentary WiFi.
Selina Athens Theatrou
Selina Athens Theatrou is one of the very best hostels in Athens. The Selina brand is a chain of hostels around the world that also offers co-working space for digital nomads. Asides from shared rooms, the property also offers private rooms with en-suite bathrooms, balconies and comfortable mattresses. This is the perfect stay for solo travelers as the hostel organizes nightly fun events like welcome drinks on their rooftop terrace, tsiporou (raki) tasting and pub crawls on weekends.
Selina Athens Theatrou offers a roof top terrace restaurant and bar with stunning views of the Acropolis and all around Athens. The property is located 500 m from National Theater of Greece and 801 m from Monastiraki Square. Among the facilities of this property are a restaurant, 24 hour front desk service and free WiFi. The accommodations also features a shared lounge, kitchen, cinema and co-working space.
City Circus Athens
For solo travelers (and backpackers), City Circus Athens is a good place to stay. They offer dorm rooms for backpackers and private rooms if you have a bigger budget. If you book on their website they include complimentary breakfast at the lovely adjacent restaurant Zampano, which also caters well to vegetarians.
City Circus Athens has evening happy hours and organizes local pub crawls that bring travelers together. It's a nice place to stay for solo travelers. Located in Psiri, it's close to one of Athens' liveliest neighborhoods, packed with trendy bars, authentic restaurants and venues to listen to live rembetiko music (Greek folk music). City Circus Athens is not as modern as Selina Athens Theatrou, but its location is better for walking at night.
Athens Hotels Recap
Athens is a world class city with a variety of luxury, mid-range and budget hotels and apartments. You'll find great bang for buck in Greece's capital, which offers some of the best prices in Europe, especially during the off-season. If you're looking for great deals on Athens hotels, visit in April or October. The temperatures are mild in those months and prices are much lower compared to summer. Athens in summer is extremely hot and hotel prices can be double or triple the price of off-season!
Need advice on great restaurants, getting around Athens and more? Read my article on great tips for visiting Athens!
About the Writer and this Website
Alex Kallimanis is a UCF graduate who grew up in the Orlando, Florida area before living in destinations like Australia, the Netherlands, Ireland and east coast destinations like Boston and Washington, DC. As a travel journalist and travel consultant, I enjoy assisting readers with getting amazing experiences and value from their trips. I've visited nearly 60 countries and counting.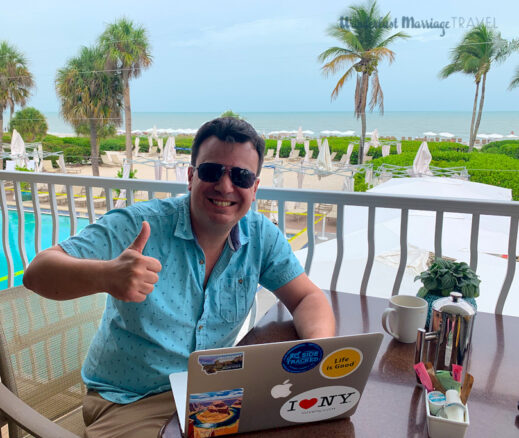 I'm also a Greek citizen that has made 12+ trips to Greece. My wife of nearly 17 years, Bell, is an Australian scientist working in cancer research. We first met in a hostel in Brugge, Belgium while backpacking Europe solo after college. You can read more on that story in our about page if you're interested.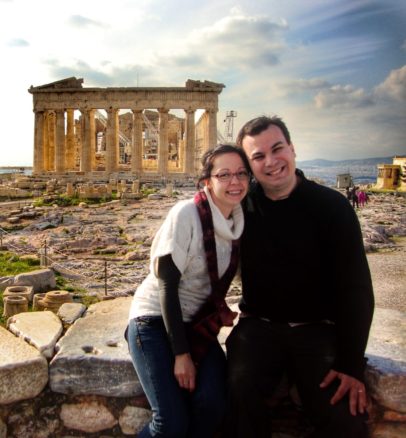 I encourage you to browse some of the other destinations we've covered for helpful tips. I also share advice in our resources page that could save you thousands on travel costs!
Disclosure: This article contains some affiliate links. When you book directly through them, we earn a small commission at no additional cost to you. Thanks for using them and supporting independent travel journalism during a challenging time for the industry.