By Alex Kallimanis: Lakeside holidays are both relaxing and romantic. A beautiful and peaceful view offers the opportunity to calm our bodies and reset our minds. As we currently reside in the busy Washington, DC area, we love the opportunity to escape the busy beltway when we can. Here are a couple of our favorite lakeside hotels around the world to consider on your next vacation!
Esterel Resort – Laurentides, Quebec
We spent our 11 year wedding anniversary at the beautiful Esterel Resort in Quebec. About an hour outside of Montreal, Esterel is a fantastic place for a romantic getaway. Featuring gorgeous frozen lakeside views, a nordic spa, multiple fine dining options on site and one of Quebec's best wine collections, the Esterel Resort oozes comfort and relaxation. With 12 ski resorts a short distance from the Esterel Resort, the Laurentides is a great place for North Americans to visit this winter,
When the resort bought 5,000 bottles from Champlain Charest's world-class wine collection, it was a major acquisition because it is one of the finest in Quebec. All wines can be enjoyed in their excellent on-site restaurants, including Rok, which serves meals on sizzling volcanic plates. In winter, the lake freezes over, and the resort has a private helicopter available for tours.
The Quebecois do food and drinks really well, and we love them for that. Read more about it in our previous article Esterel Resort in Quebec: An Anniversary Destination. You can even gaze out at the lake while soaking in a luxurious bath! This is one of the most romantic and relaxing lakeside hotels you can visit.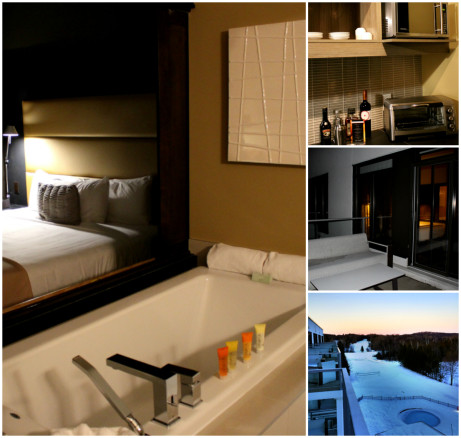 HLL Hotel Lungolago – Lake Como, Italy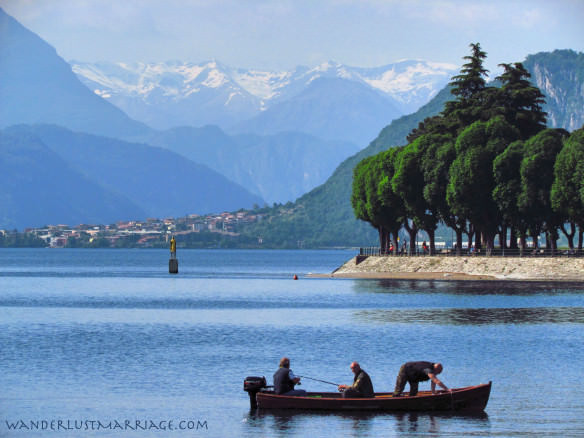 Lake Como, in the Italian Alps, is one of the most romantic regions in the world. Dotted along Lake Como are charming towns like Lecco, Varenna, Menaggio and world famous Bellagio. The towns are well connected by train, ferry, car or some combination. Read our article on Varenna, perhaps the most beautiful town on Lake Como.
We highly recommend staying at HLL Hotel Lungolago in Lecco. Many rooms have a balcony overlooking Lake Como. And with options ranging from singles to superiors to apartments, it's perfect for couples and families. Prices are reasonable for a recently renovated comfortable boutique hotel. And as you're in Italy, there are a lot of delicious eats close to the hotel! Read more of our tips on Lecco and Lake Como in this article.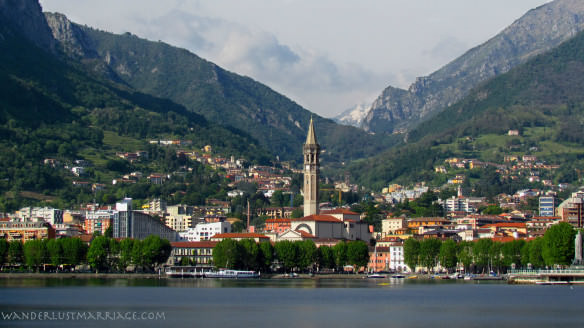 Lakeside Hotels Recap
No matter where you are in the world, lakeside hotels make for a romantic getaway. Pop open a bottle of wine, cozy up with your loved one and enjoy the peaceful ambiance. What are some your favorite lakeside hotels? Let us know in the comments!
Disclosure: Our stay at the Esterel Resort was hosted. But all photos and opinions expressed here are our own.