So you're an expat living in Europe, or you're thinking to become one. If you spend a few years on the continent you'll certainly have to start adapting. But even more, you might find yourself transforming ideologically. I grew up in Florida and have now spent over 5 years in Europe. Particularly if you are American, here are 5 ways to know you've become European.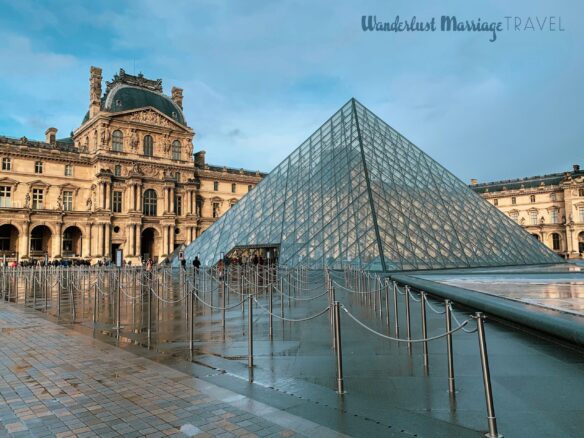 1) People Generally Don't Believe that Owning a Gun is Necessary 
Americans generally believe in the right to bear arms because of the archaic 2nd amendment which also states the necessity for a "well-regulated militia." Given the country had only recently acquired their independence, it made sense back then. But Americans still believe in this right because they fear their government and apparently wish to battle Apache helicopters and armored tanks in the event Uncle Sam becomes tyrannical. Many in their government are happy to sell them weapons because it helps support their gun making friends, which helps fund their political campaigns. It's a wonderful reach around!
Americans generally believe that if the good guys can't have guns then nobody will be able to stop the bad guys (not that any good guys ever actually stop the bad guys when they shoot up schools and public places). So Americans believe everyone with healthy brain cells should pack heat for protection, until those brain cells become unhealthy, which could happen at any time. Europeans generally believe in none of this.
2)  Restaurant Dinners Are An Event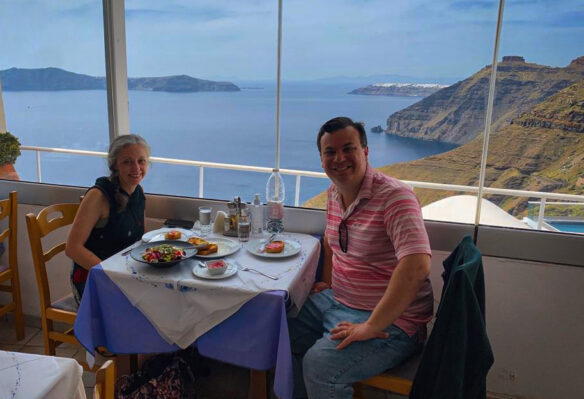 Eating out in the US is generally something you do on a night out, before you do something else. You head over to Chilli's, order a mountain of processed food, scarf it down and your overly friendly server toiling for you to pay their salary politely nudges you out the door.
In Europe, dinner out often is the event of the evening and it's pretty common to spend 2-3 hours over several courses. In a country like the Netherlands, you will typically not be brought the check unless you specifically ask for it. So if you are in a hurry ask for the bill when your food comes, otherwise your server might disappear and you could be waiting a long time to leave.
3) Frivolous Waste is Less Commonplace
Too many Americans have a bad habit of wasting pretty much…everything. Walk up to a 7-11 on a hot summers day and you'll see the windows fogged up like there's a sexy orgy going down near the slurpee machine. Except there isn't, it's just that the air conditioning is set to freezing cold and the employee behind the register is wearing a parka. Along with their places of business, Americans love to over air condition or overheat their homes- so they can walk around in a t-shirt and shorts in winter and sleep under the covers in summer.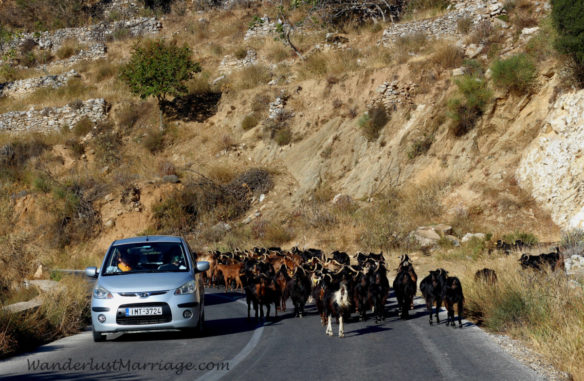 Americans love massive SUV's that they never go off-roading in, but instead use to commute by themselves to work, possibly driving alongside another colleague driving their own SUV to the very same office…Dutch people frequently ride a bicycle to work. It's good exercise and along with universal health care coverage, it helps them live longer, even according to the CIA World Factbook.
We just returned from a week in Bordeaux, France during a heat wave and I will say that I wish the French wasted more money on air conditioning. It was stiflingly hot and places that had a/c (not very many) generally could have turned it up higher. There is a happy balance everyone!
4) Guys Are More Likely to a Sport Man Purse
So technically mine is a messenger bag, but it wasn't something I used growing up in Florida and I'd never dream of carrying it around on visits home to Orlando. Guys need to carry their stuff around too but I used a different method in the old days- it was called a car.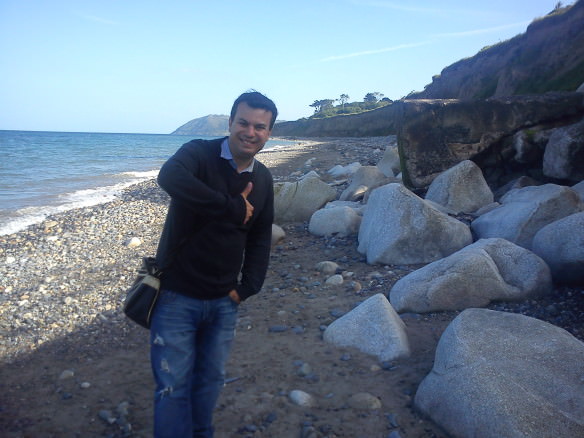 5) Dryers are Less Common in Homes 
Ok, so maybe this is also a city versus suburb or rural thing. If you're European and you own a house in Northern or Western Europe, you're more likely to own a drier. But the majority of Europeans who live in apartments (like us for over 5 years) make do without them.
We use a clothes rack which hangs near the radiator in winter, transforming our apartment into a mini laundromat. Like a giant gas guzzling car, if you're American and you don't own a drier, there's a good chance the Jones' are frowning down upon you (not that you should care).