On a recent trip to Berlin I visited the new Topography of Terror Museum, along with My Destination Berlin, who filmed the experience alongside me. Berlin's Topography of Terror offers wonderful historical insight into the horror of human cruelty. The new documentation and exhibition center opened in 2010 on top of the former Gestapo and SS headquarters, that informs visitors on events prior, during and after the atrocities at Nazi concentration camps during World War II.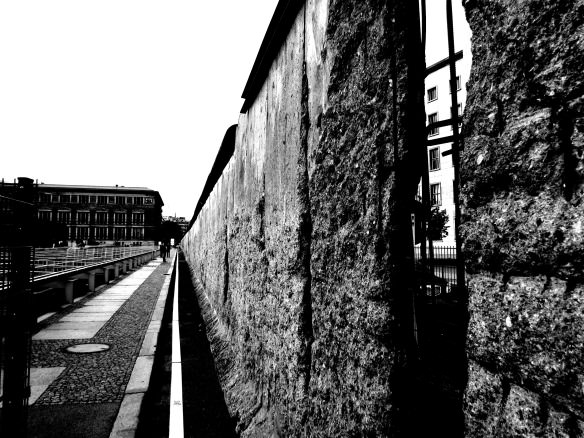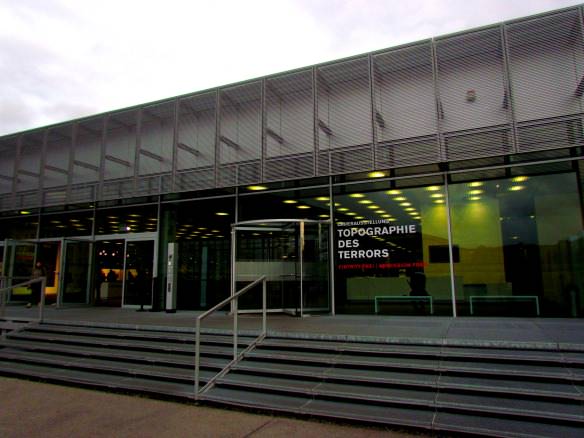 The concentration camps were initially built to house the political prisoners that were opponents of the Nazi regime during the 1930's. Adolph Hitler came to power in 1933 via plurality and as the Nazi party helped rebuild the German economy, they were able to consolidate their power to launch havoc on Europe and North Africa. As the war progressed, the concentration camps also housed Jews, Gypsies, people of physical and mental handicap, and other minorities. Those who were unable to work were executed. Those who could work, bought extra time with arduous labor, but that only temporarily spared the lives of many before mass exterminations began in 1941.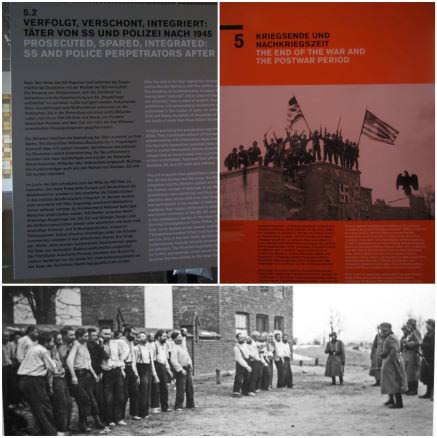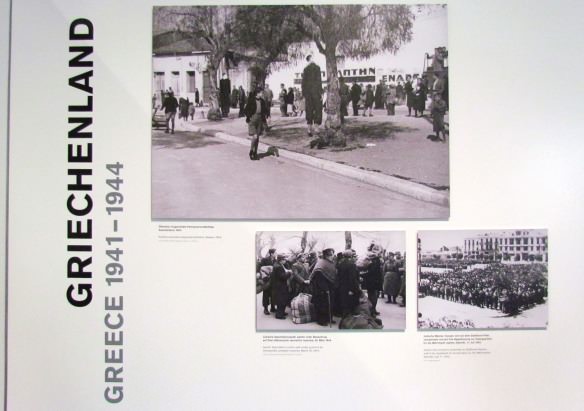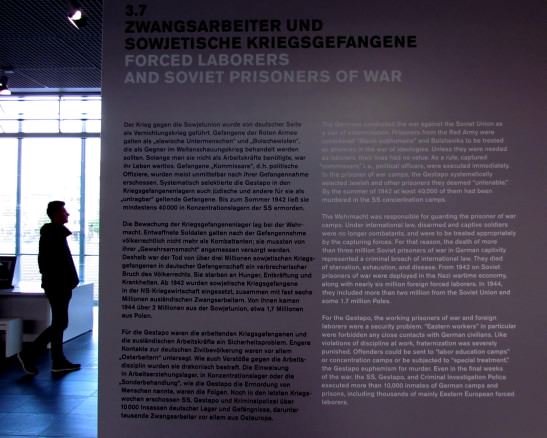 Adjacent to the modern museum is the largest segment still remaining of the Berlin Wall. It was a cloudy and cold day when I visited, which cast the appropriate setting for such a somber place. In front the wall, there was a temporary exhibition focusing on the Nazi occupation of Poland.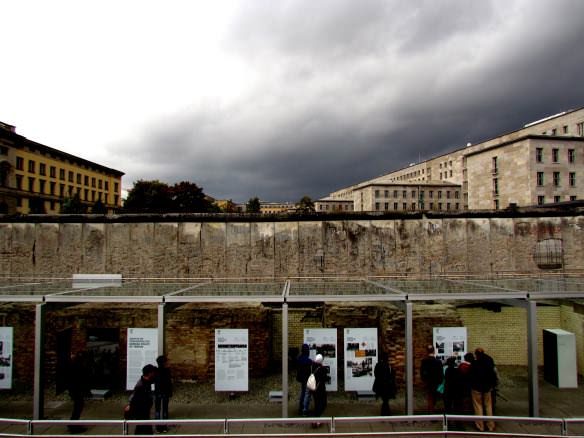 Incredibly, just across the street from Berlin Wall and Topography of Terror, the building that housed the Luftwaffe (the Nazi Air Force) remains intact. Despite the British, American, French and Russian forces heavy fight to take Berlin, they amazingly never bombed this strategically important Nazi facility. Today the building remains, and equally fascinating is that the Germans currently house their treasury there.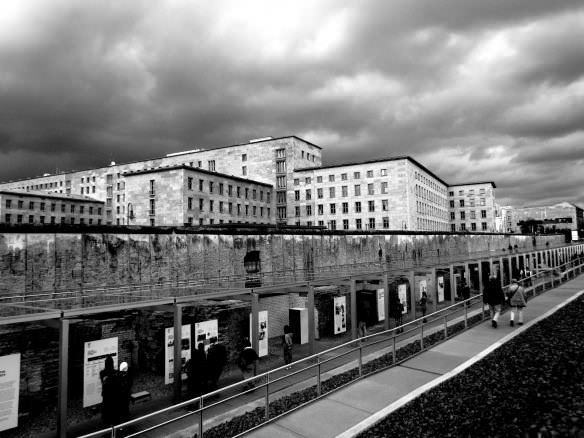 On the grounds of the Topograpy of Terror, the SS housed political prisoners in basement cells, which you can view remnants of today. The Gestapo did much of the central planning for the Nazi regime. Many lower level Germans who participated in the atrocities claimed they were simply following orders while playing their roles.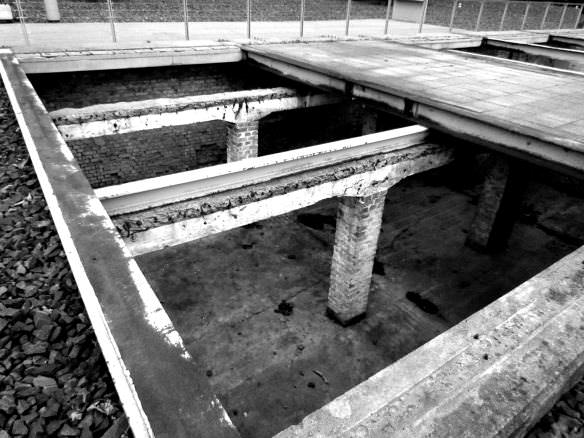 Post World War II, high-ranking Nazi officials were tried during the Nuremberg Trials, and a few were sentenced to death or life in prison, but some were spared with short sentences of just a few years, essentially a slap on the wrist. Many police officers of the Nazi regime returned to their old posts after the war concluded, as they had experience and were desperately needed to police during reconstruction.
The Marshall Plan, an American initiative to help re-build Europe post WWII helped rebuild Germany quickly. However, the country was still divided into American and Russian spheres of interest up until German reunification in 1989, signified with the closure of Berlin Wall checkpoints and the subsequent destruction of most of the wall. What remains today are just a few segments that act as historical show pieces. For history lovers, the Topography of Terror is a must see during a visit to Berlin, especially since there's no charge for entry.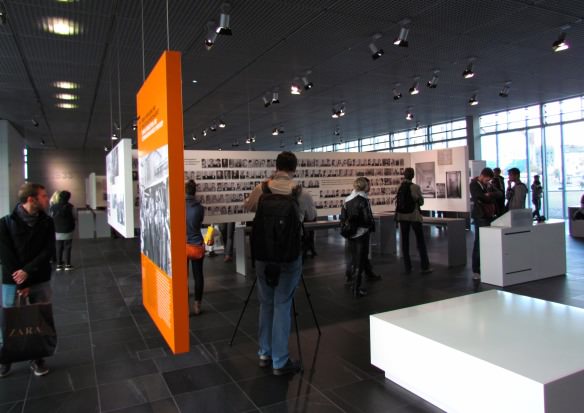 Where to Stay in Berlin?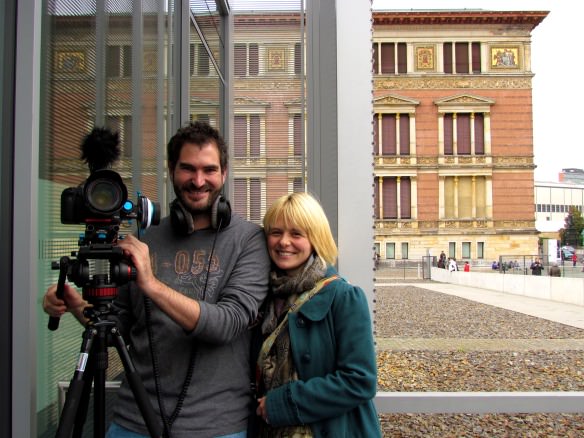 Consider booking your Berlin hotel as soon as you know your dates of travel. Book with free cancellation when you can!
On our previous visit we stayed at the 4 star Maritim Hotel Berlin, which is centrally located with lots of amenities. It's near Tiergarten Park and just a 7 minute walk from Potsdamer Platz. Rooms at the Maritim Hotel Berlin are elegantly furnished and feature a marble bathroom. The property also has an indoor pool, sauna, steam room and modern fitness center. This is an ideal stay in the heart of Berlin for business and luxury travelers.
We've stayed at a few hotels in Berlin and Lindemann's is an excellent choice for mid range travelers. It's located in Berlin's Schöneberg district, a 4 minute S Bahn train ride to Potsdamer Platz. All rooms and suites at Lindemann's have a stylish design, extra-long beds and a flat screen TV with satellite channels. Guests can relax while enjoying drinks in the trendy lobby bar.
Berlin Tips
If you have a short amount of free time, read how to best spend one day in Berlin. In a nutshell, don't miss the Topography of Terror and East Side Gallery. Don't spend much time at Checkpoint Charlie or skip it altogether. That article also covers some great restaurants and a fun beer hall to visit.
Have questions or comments about travel to Berlin? Leave a comment below! 
Disclosure: This article contains some affiliate links. We receive a small commission when you book or sign up through these links and it costs you nothing extra. When it suits you, please use them, as it helps us help you!