Barely into his presidency, Donald Trump signed an executive order to temporarily ban residents of seven countries in the Muslim world from entering the United States. While the justice system has ruled it to be un-consitutional and has tied it up in courts, hundreds of thousands of people have reportedly had their visas revoked, and many more are vulnerable. The guise of the ban is national security, but nobody from the seven nations has attacked the United States in the past forty years. This is a troublesome time for the world and certain sectors of the travel industry. We have been fortunate that many Muslim countries have opened their borders so we could experience their cultures and some amazing sites. There have been many touching moments with locals along the way too. Here are some highlights of our adventures in the Muslim World:
Please consider sharing this story on Twitter or elsewhere using the #TravelBan hashtag! 
Malaysia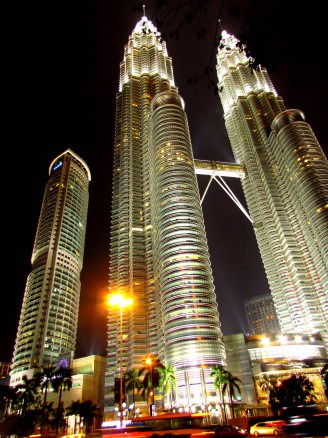 60% of Malaysia is Muslim, but there are sizable minorities of Buddhists, Hindus and Christians. What does the fusion of Malay, Chinese, Indians and Europeans mean? Phenomenal food and a healthy dose of tolerance. Malaysia was once a British colony, but now these ethnic groups have a shared land that's appropriately labelled "Truly Asia."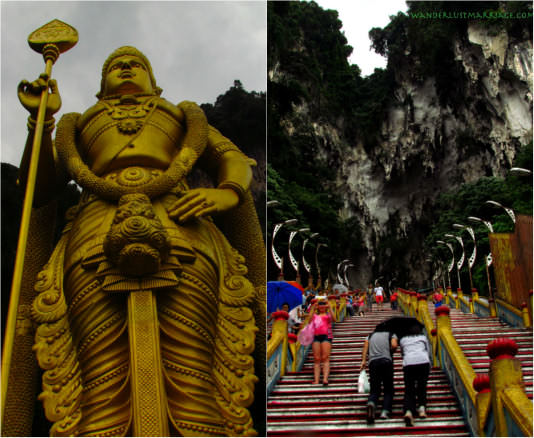 We spent three weeks in Malaysia in 2013, between the vibrant capital of Kuala Lumpur and the exotic island of Borneo. We discovered that the Sabah province of Borneo is a fantastic place to consider for an adventurous honeymoon. It has great resorts, beautiful beaches, fantastic food and is one of the few places you can see amazing orangutang, proboscis monkeys and pygmy elephants in the wild. We've covered Malaysia extensively, including the beautiful Hindu site at the Batu Caves, just outside Kuala Lumpur. Despite being a predominately Muslim country, Malaysia is very tolerant of other faiths, and alcohol is readily available outside Malay owned establishments (albeit expensive).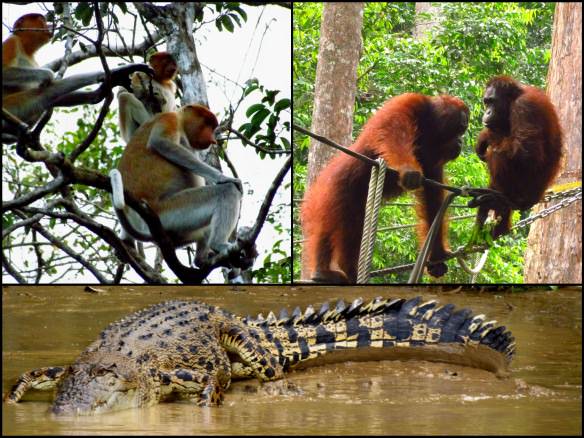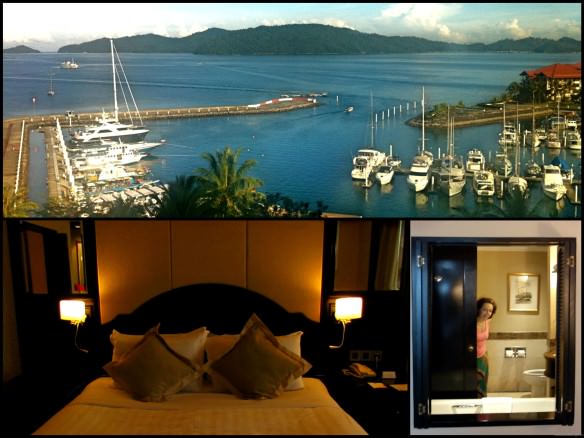 United Arab Emirates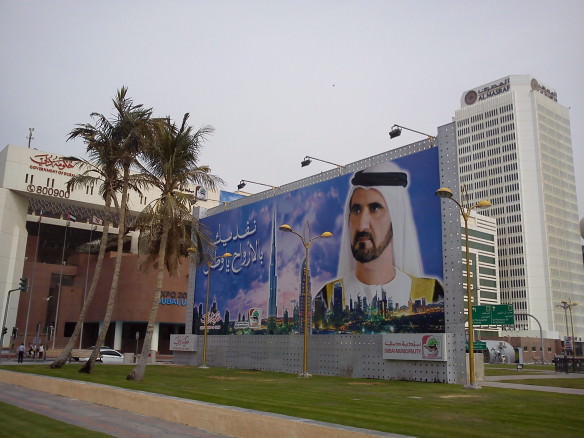 We visited Dubai in 2013 on our way from Dublin to Australia via Emirates airline. We scheduled a four day stop to visit friends and experience one of the world's most over the top cities. Dubai features the world's tallest building, the Burj Khalifa, which stands 2,717 feet tall (828 meters). There's opulence galore in Dubai, but one of our favorite parts was exploring Old Dubai, in the Deira neighborhood. Shopping in the Grand Souk market and taking a riverboat taxi definitely had an "Any-town Arabia" vibe, which we wanted to experience. Extravagant sites like the world's largest flower garden were pretty incredible too.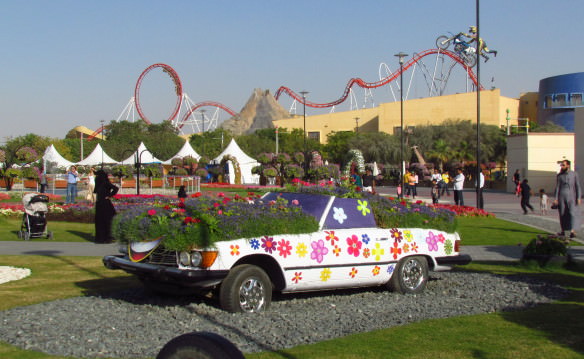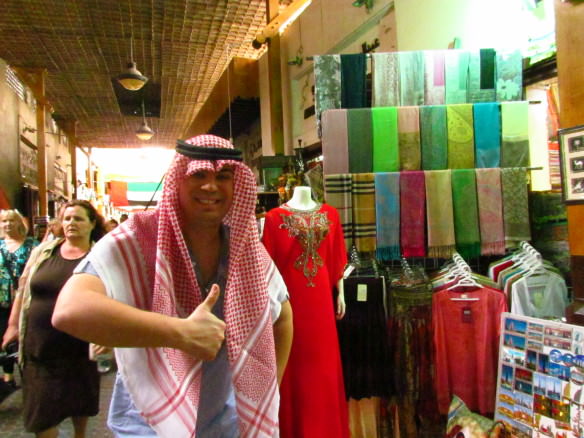 Egypt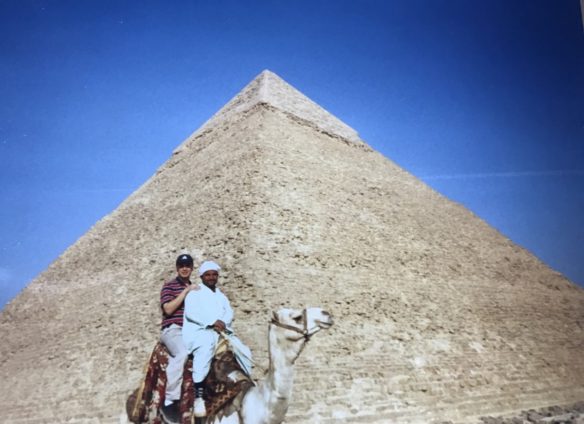 I visited Egypt in 1999 and was captivated by the pyramids, Sphinx, Egyptian museum and the frenetic energy of Cairo traffic, with massive mosques dotting the city. The camel ride at the Great Pyramid of Giza, which is around 4,500 years old and stands 455 feet high, was truly epic. Getting photos with the Sphinx was surreal.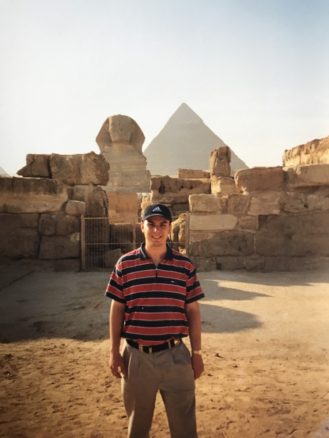 Unfortunately, following the Arab spring and the political turmoil that followed, including incidents like the Metrojet plane crash en route to the resort area of Sharm El-Sheikh, Egyptian tourism has taken a dive. Some cruise ship companies have temporarily ceased stops in Egyptian ports. And many western airlines have also terminated flights to Egypt, greatly reducing the ease in which visitors can experience the pyramids and other Egyptian wonders. But the Egyptian government is taking added security measures and there's hope that the Egyptian tourism sector rebounds soon.
Morocco
We visited Morocco along with friends who were living in Rota, Spain at the time. We took the short one-hour ferry ride from Tarifa, Spain to Tangier, Morocco. Before touching Moroccan soil, the view of the Atlas Mountains and the white concrete buildings of Tangier dotting the hills along the Mediterranean Sea was a moment to cherish.
We toured the old town, witnessed snake charmers and people watched men smoking hookahs in street side cafes. We'll be honest in saying the guided tour that a Spanish travel agent booked us on was the worst tour we've ever been on. If you do a day trip to Tangier, you're probably better off touring this port city, also made famous by expat artists and musicians, independently. We want a do-over with Morocco, as towns like Marrakesh, Fez and Chefchaouen are meant to be a better Moroccan experience than Tangier. Is it worth visiting Tangier for just a day? We've also covered this.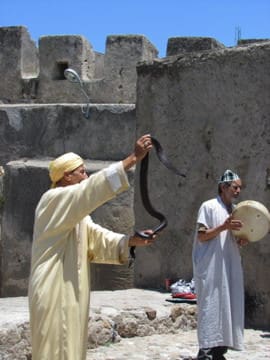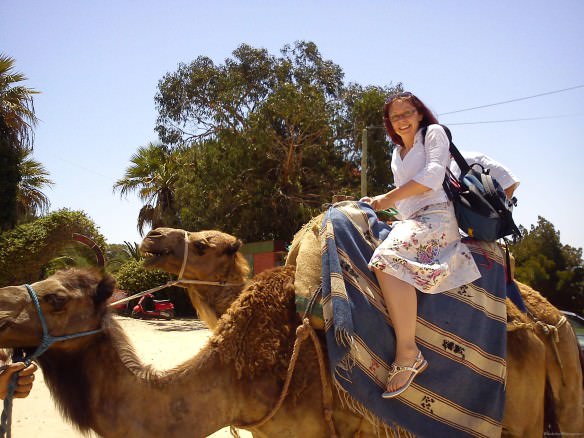 Turkey: Adventures in the Muslim World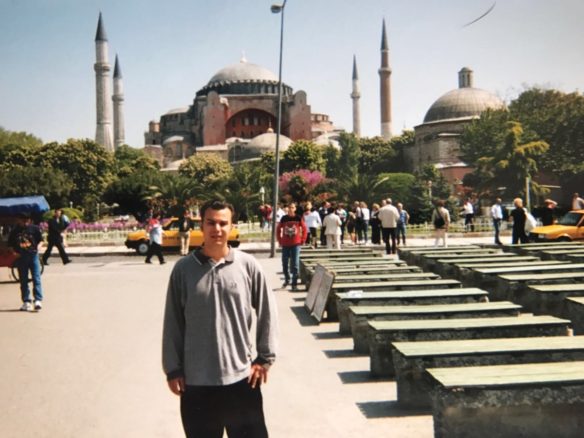 Turkey is a fascinating country and I was fortunate to spend two weeks there in 2002, just 7 months after 9/11. There were not many other Americans there at the time (and I suspect there isn't now either). But there were plenty of Brits, Aussies, Kiwis and other nationalities on the week long bus tour I booked from a hostel in Istanbul. After spending a week touring Istanbul independently, my bus tour took me to the WWI battlefield of Gallipoli, ancient ruins of Troy & Ephesus, the beautiful "White Castle" at Pamukkale (made up of carbonate deposits that look like snow), underground Byzantine city of Cappadocia and the capital of Ankara (to see Anitkabir, the Mausoleum honoring the founder of modern Turkey, Ataturk….On Turkish Independence Day). I experienced a lot of Turkey, and it was captivating.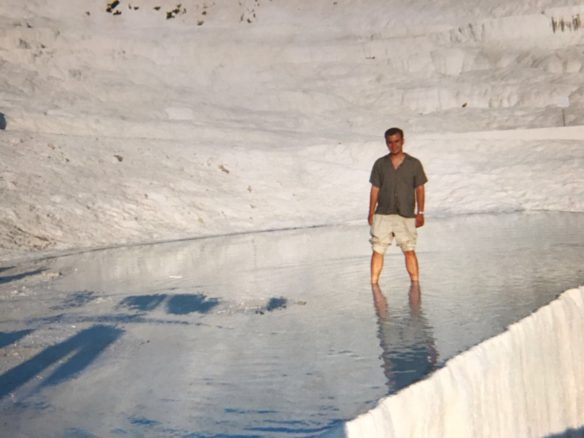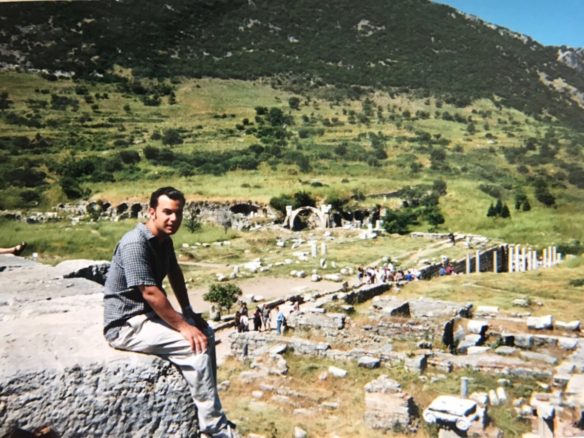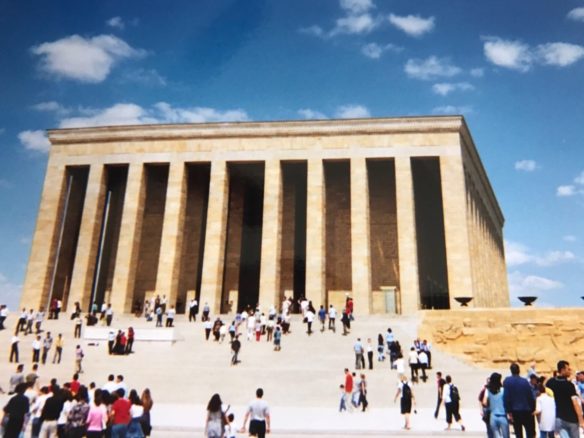 There was a touching moment in Istanbul I'll never forget. I bought a delicious and cheap freshly prepared fish fillet and soda from a street vendor who I accidentally overpaid. I walked away and he ran after me to give me my change, which would easily have been a day's salary to him. Before Turkey dropped the denominations from their lira, 1 million Turkish lira was around a US dollar. I handed him a 10,000,000 lira note thinking it was 1,000,000. Turkey even had a 100 million lira note, which was damn confusing. Luckily the majority of people are good and honest, everywhere.
Bosnia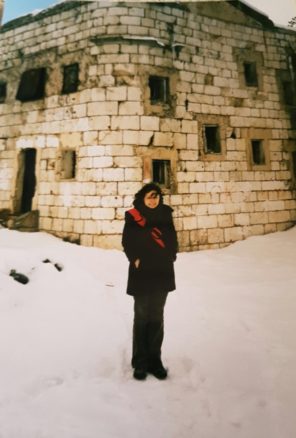 In 2003, Bell visited Sarajevo, Bosnia, where around half the population worship Islam. It was just two years since the Yugoslavia war had ended and tourism had yet to return to this beautiful country. It was her first time really getting off the beaten track while traveling, deciding to visit a friend she had met backpacking in Berlin who was making a documentary film there. In the week she had in the city, she experienced wonderful hospitality. This included a trip to the temporary parliament building, as the main one had been destroyed in the war, having lunch with the minister for transportation and a day being toured around the city with several locals who had fought in the war, sharing their stories of battle.
She was also told the story of the Romeo and Juliet of Sarajevo by a number of locals, where a Bosniak and a Bosnian Serb couple were shot down trying to cross the Vrbanja bridge. This story was often told with frustration over religious intolerance.
Arab Quarter of Singapore
The Arab quarter of Singapore is an excellent place to eat and shop, at more affordable prices than many other areas of this wealthy and diverse city state. If you want to eat random southeast Asian street food with confidence that you probably won't get food poisoning, Singapore is the place. Strict health and sanitation regulations have your back.
Singapore is a mix of Chinese, Malay, Indian and Arab residents, on the tip of the Malaysian peninsula. Sentosa Island is also really worthwhile for hanging out on the beach, along with Chinatown, Little India and Orchard Avenue for upscale shopping. The Buddha Tooth Relic is one of the most impressive Buddhist temples we have ever seen.
While Singapore is not majority Muslim, it borders a Muslim country, Malaysia. And nations like Singapore highlight the importance of religious tolerance. There are many countries in the world that are tolerant of all faiths. So if the United States wants to remain the "bright beacon of freedom," we cannot ban entire religions or nations from entering our country. It's both unconstitutional and just plain un-American.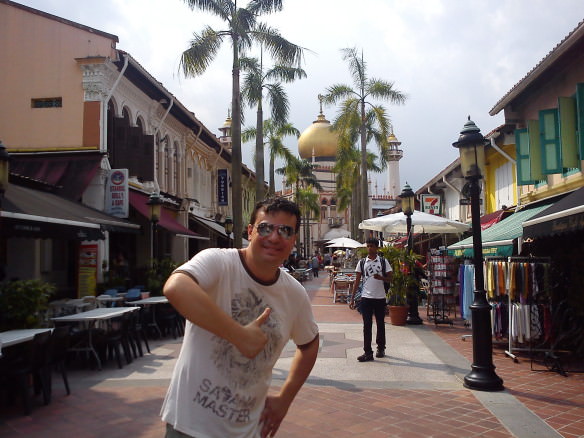 Planning an epic trip? Contact Alex Kallimanis at +1-857-919-9327 or email me at [email protected] as I help business and leisure travelers get the best bang for their budget!