When you drive across the United States, you'll see clusters of chain motels off most major highway exits. This has been prevalent in the USA since the 1950's, when the interstate highway system was implemented by President Eisenhower and Ramada and Holiday Inn were the first two hotel chains to capitalize in a major way. Today there are far more hotel chains offering varying quality and prices and you'll see many of the same hotels pop up repeatedly. On our recent road trip from Boston to Ohio, while touring Pennsylvania, we drove 2,000 miles (3,400 km) and while we prefer to stay at Mom and Pop run hotels, many highway exit stops only offer chain motels. During our recent road trip we stayed at Hampton Inn, Clarion and Comfort Inn and found the quality to be similar, but at different prices. As Alex in particularly is a hopeless maximizer, we want to break down the difference for those seeking a comfortable stay at the best price. So what's the best American road side chain motel for your money?
First, here's some tips for getting the best rate if you're flexible. While on road trips we don't book motels ahead of time, instead we drive until we feel like stopping and then stop at the front desk of hotels and ask to see a room and what the rate is. We ask if they can do better on the rate and usually they're able to knock around $10 off on average. If you have internet access on the road, it's worth checking a couple booking sites like booking.com and hotels.com to see if a cheaper rate pops up there than at the front desk. If it does, book online and then go back to the front desk if you really want to stay at that hotel. If you don't feel comfortable doing that, go across the street to another hotel or drive to another highway exit. Sometimes the very next highway exit can have a major difference in price and quality. If there's a major event taking place in an area, hotels will have inflated rates as they aren't desperate to unload a few remaining rooms. In that case, drive to the next highway exit if you don't need to stay in that area. Also, check rest stops for hotel coupon books- we found a historic gem of a hotel in Williamsport, PA called the Genetti Hotel, which was by far the best value of our trip at $70 per night including a hot breakfast. They even upgraded us to an executive king suite simply because they had lots of rooms available.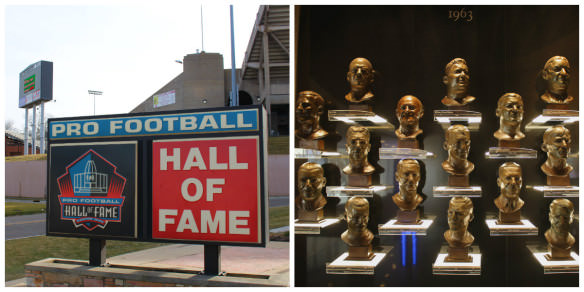 Hampton Inn 
Hampton Inn's are everywhere off northeast interstate highways and we happened to stay at one in Greensburg, Pennsylvania, just outside of Pittsburgh. Hampton Inn falls under the Hilton umbrella of hotels and their lobby is very comparable to a Hilton Garden, which we sometimes stay at on work trips. This was the most expensive of the chain motels we stayed at on our road trip- even with a negotiated discount we paid $126 per night with tax, which is more than we typically like to spend. But that night happened to fall on our 10 year wedding anniversary so we were happy to splurge a little and check out their product. The rooms were comfortable (as you'd expect at that price) and breakfast was good, and even at a Hilton Garden, which can be priced considerably higher, you typically don't get breakfast included. For some unknown reason, the hotel had Fox News blasting on the TV at breakfast. As I didn't want to listen to a drum roll to invade more foreign countries over bacon and oatmeal, I asked "Can you please change the channel off the pretend news?" We were informed by a staff member that it was hotel policy to have the TV on Fox News but when people ask for the channel to be changed they do. So they changed the station to ABC morning television, something we typically wouldn't watch either, but viewing Kelly Rippa and Michael Strahan chit chat about nothing is far less bothersome than polarizing banter on Fox and Friends. Aside from this, we don't believe Hampton's Inn's off the highway are generally worth the extra money.
Clarion
Clarion markets itself as a budget hotel for business travelers and is owned by Choice hotels. And indeed the Clarion we stayed at in Du Bois (just outside of famed Punxsutawney) for $89 per night was a comfortable room. The aspect we liked least about Clarion compared to Hampton Inn and Comfort Inn was that there was no refrigerator in the room. The room itself was of similar quality, with a comfortable mattress and multiple pillows to choose from so if you prefer soft or firm pillows you're covered. While breakfast was not included, the rate was significantly cheaper than what we'd payed at Hampton Inn and as we were in Amish country, we stopped at a wonderfully run Amish bakery and restaurant and enjoyed a high quality breakfast at a great price. While having breakfast included is convenient, there's perks to having it not included when you're on vacation because you can stumble on a unique experience. For the price, we definitely preferred Clarion over Hampton Inn, especially seeing that instead of seeing cable news at breakfast, we watched Amish women in bonnets and traditional dress serve higher quality food than what we ate at Hampton Inn's breakfast, for less money.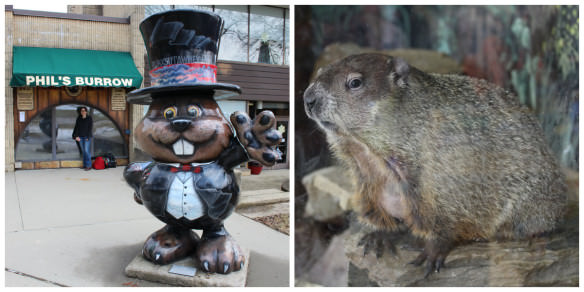 Comfort Inn
We stayed at a Comfort Inn in Harrisburg, Pennsylvania (also owned by Choice Hotels) after a visit to historic Gettysburg, where the tide of the American Civil War changed and the Union pushed the Confederates back for the final time in 1863. Harrisburg is the capital of Pennsylvania and unless an event is going on, American state capitals and mid sized towns can offer great value for your money because there's a lot of competition with area hotels. On a Saturday night, we found the cheapest rate for a comparable room to Hampton Inn and Clarion at $75 per night, with a hot breakfast included and a refrigerator in the room. The breakfast wasn't quite as good as Hampton Inn's breakfast but if you like waffles, Comfort Inn features waffle presses to make yourself a tasty fresh waffle. And at $50 a night cheaper, you could skip breakfast all together and Comfort Inn was a better value than Hampton Inn and Clarion, for a room that featured similar quality with a comfortable king sized mattress and lots of choice in pillows.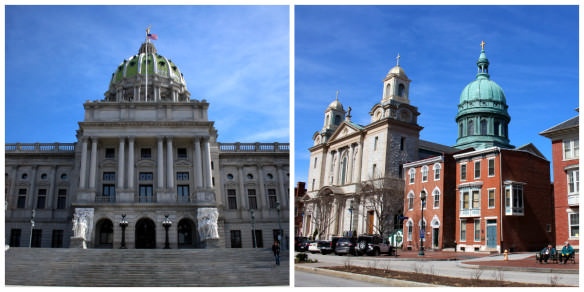 Prices can vary and Comfort Inn's rates can be considerably higher, so if you're a flexible maximizer, keep in mind to check multiple highway exit stops if you're just looking for a comfortable night's sleep at a good price. And if breakfast isn't included and you have the time, pop into a cute diner for breakfast and chances are you'll eat a better meal anyways. Have some additional money saving tips for great rates at comfortable road side hotels? Let us know in the comments.