The most iconic image of Seattle is the Space Needle, the tower built for the 1962 World's Fair. Standing at 605 feet tall and being one of the first structures in the world with a revolving dining room, it's such a popular attraction that you should be prepared to wait at least an hour to catch the elevator to the top. At the 520 foot observation deck, you'll enjoy a wonderful view of Seattle's harbour, the nearby Olympic and Cascade mountains, and if you're lucky with visibility, Mount Rainier. But guess what you definitely won't get an awesome bird's eye view of? Seattle's most iconic landmark…because you're standing inside of it.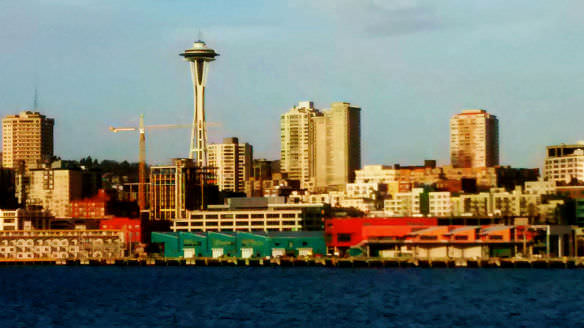 There's lots of great activities to partake in while visiting Seattle, like Pike Place Market (America's oldest farmers market), the Seattle Underground Tour, catching a ferry across the harbour to Bainbridge Island and exploring Seattle's wonderful non-Starbucks cafes, like Fonte, brewing some of the best coffee in America, to name just a few fun activities I really enjoyed. If you only have a couple days, like I did, you only have so much time to explore at a moderate pace, taking time to soak up what you're experiencing. I stayed with friends in Seattle and a popular local tip is to skip the Space Needle and head to the Columbia Center's 73rd floor observation deck instead, which at 902 feet, is significantly higher than its counterpart. I took my friends (and a friendly hipster cab drivers) advice and did exactly that.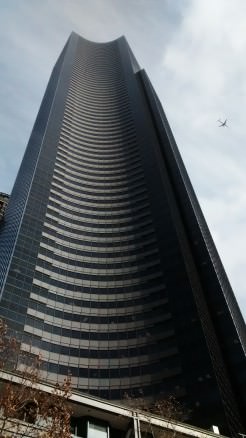 Along with being the tallest building in Seattle, there's three other major advantages to visiting the Columbia Center's Sky View Observatory over the Space Needle:
1) You can actually see the Space Needle.
2) At $12.50 to visit the Columbia Center, it's almost half the price of the Space Needle, which is $21 if you don't buy your ticket in advance.
3) There's no line for the Columbia Center's Sky View Observatory. I visited at 5pm on a Tuesday night and had time to chat with the attendant selling tickets because there was literally nobody waiting in line.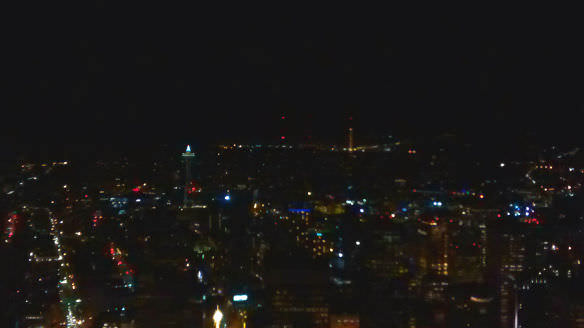 I meant to arrive at Columbia Center's observation deck for sunset but was sidetracked by the bonus tip I received from my Seattle friends: If you visit one Starbucks while in Seattle, don't visit the original location near Pike Place Market, unless you really love long lines and general hassle. The best Starbucks I've visited in my life, to date, rests on the 40th floor of the Columbia Center. It's free to catch the elevator up for a beautiful view of Seattle, and you can have a window seat like I did for the price of a small coffee- $2. It's as cool of an experience you can buy for 2 bucks, unless you hit the jackpot on a lotto ticket, in which case you can buy lots of awesome experiences.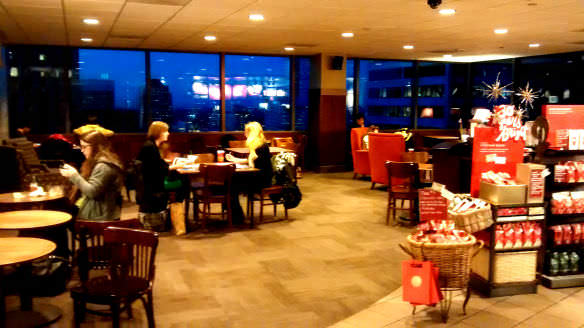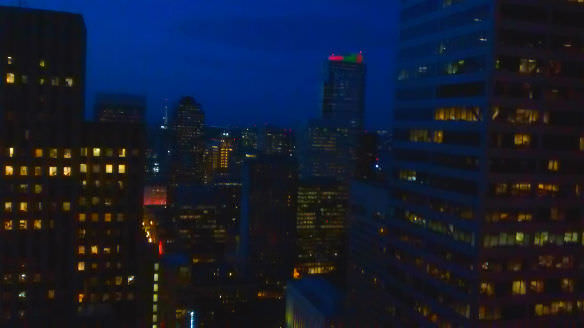 Columbia Center Skyview Observatory Tickets and Schedule
Purchase tickets online or directly on the 73rd floor.
Open daily from 10am-8pm, closed Thanksgiving Day, Christmas Day and New Year's Day
Adults: $12.50
Students, Seniors 55+, Children 6-12 & Military: $9
Kids 5 & under: Free
My apologies for the lackluster photos in this post. I only had my Motorola phone with me, which as you can see, generally does its best to capture mediocre images. Bell was simultaneously in Edmonton and Winnipeg for her job, and I felt it best that she had our camera because we may never otherwise visit those cities again, especially in winter…Time to purchase a new camera!