Sometimes my day job requires me to travel last minute to lesser known destinations. The other week my boss called and asked me to fly to Canton, Ohio with just three hours notice! I had no idea what was in Canton aside from the cancer clinic I was visiting. My boss told me the First Ladies' Library downtown was worth checking out. I frantically packed my bag, a colleague dropped off a tape recorder, a taxi pulled up, and off I went to Boston's Logan Airport for a flight to Charlotte, North Carolina and then Canton. Here's great tips for visiting Canton after multiple visits!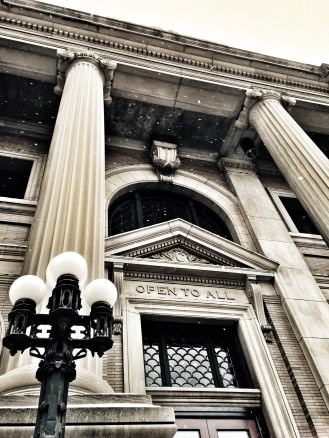 The Population of Canton, Ohio has Halved Over the Past 70 Years
While in transit, Alex decided to do some research on Canton, Ohio. Turns out, there is a lot of interesting history attached to this town of just under 80,000. Canton 160,000 in 1950, during America's industrial boom.
The hotel I stayed at was the DoubleTree by Hilton Canton. I highly recommend staying here as the staff are lovely and the rooms are comfortable. The property was previously named after the 25th American president, William McKinley.
President McKinley became the third American president to be assassinated when he was shot and killed in Buffalo, New York in 1901, 6 months into his second elected term. He launched his political campaign while living in Canton, Ohio and was elected president in 1896. As a result, Canton is home to the First Ladies Library, which is housed in Ida Saxton McKinley's family home. Unfortunately, it was closed when I had time to visit, even though the website indicated it would be open.
Pro FootBall Hall of Fame
In addition to presidential history, Canton is also home to the Pro Football Hall of Fame as it was the city where the football league that would become the National Football League (NFL) was born in 1920. While football is not really my thing, it's the biggest sport in the United States, and it was cool to be walking around the town that kicked things off.
Read Alex's write up on the Pros and Cons of the Pro Football Hall of Fame. Alex joined me on a future trip to Canton that became our 10 year wedding anniversary misadventure. It involved 1,800 miles of driving from Boston to Canton with stops in Williamsport for the Little League Museum and Gettysburg for the historic battlefields.
McKinley Presidential Library & Museum
The McKinley Presidential Library and Museum is a must visit attraction for history buffs. It incorporates a history museum, interactive science center, planetarium, and research library. The 25th president of the United States was born in Canton, Ohio. Museum exhibits offer wonderful insight into life at the turn of the 20th century. It's a great museum to visit for families with older children.
Operating hours for the McKinley Presidential Library and Museum are Tuesday – Saturday 9:00AM to 4:00PM.
The McKinley National Monument's interior public access is closed seasonally November 1, 2022 to April 1, 2023.
Great Cafes in Canton, Ohio
Unfortunately, it was bitterly cold and I was a little sick, so I didn't have the chance to enjoy too many places to eat. But there are some great coffee spots in the downtown Canton area. First I visited Muggswigz Coffee and Tea Bar. They have an amazing selection of coffee, tea and pastries, some of which were made with tea! I enjoyed a chai muffin and Earl Grey cup cake for lunch (it was snowing and they didn't serve mains, so I decided to indulge in every child's dream lunch of multiple sweet treats) and they were both delicious.
After walking around town a little, I stumbled upon Cultured Coffee and enjoyed a hot chocolate at yet another great coffee spot. As we've written previously, we try to avoid Starbucks whenever possible. That's easy in Canton with these two great coffee shops downtown.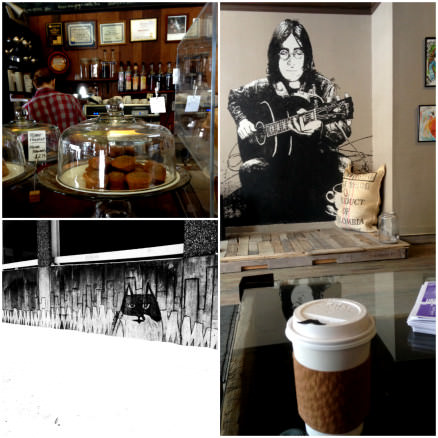 Canton's Impact on American Culture
The impact this small town has had on the United States surprised me. I'm grateful that Alex looked up a lot of the history for me so I had a better idea about where I was staying for 3 days, as I was pressed for time with my day job. On a side note, Canton airport is apparently growing as airline prices have dropped a little and around 25 flights now serve Canton daily.
The Pro Football Hall of Fame draws a lot of visitors in summer, but most families just pass through on a road trip and don't spend much time in town. For families that visit the Pro Football Hall of Fame, consider grabbing some lunch or coffee and having a stroll around. There's more to Canton, Ohio than you'd probably expect.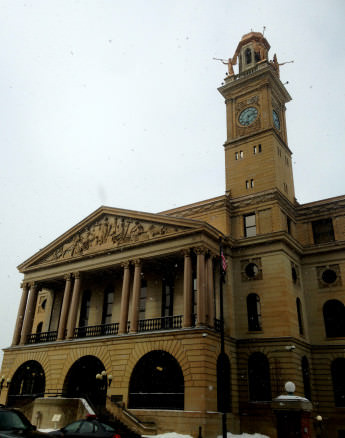 Traveling in Ohio
Ohio is not on the radar of too many international visitors. But we enjoy traveling in Ohio for a variety of reasons. Hocking Hills State Park offers a wonderland of outdoor recreation and beauty year round. If you hike the park in March like we did, you'll see many of the parks waterfalls frozen. Especially on a road trip through the state, you'll discover something to enjoy in historic towns like Canton and beyond!
Disclosure: This article contains some affiliate links. We receive a small commission when you book or sign up through these links and it costs you nothing extra. When it suits you, please use them, as it helps us help you!