By Alex Kallimanis: It's been awhile since we've written on the cheapest way to buy plane tickets, so it's time to re-visit this subject with fresh tips. While there are a lot of new online travel agents out there, many of them are currently owned by Expedia and Priceline (the USA's two biggest online travel sites). While there isn't as much competition as you think, there are great deals to be had. Here are 10 tips to save big on plane tickets!
1) Play the Credit Card and Airline Points Game for Free Plane Tickets!
Utilize credit cards with big bonus point offers to get free flights to amazing destinations around the world. With some cards, if you cancel within the year, you don't have to pay the annual fee either. The Delta Skymiles American Express Gold Card is free the first year and just $95 each year after. They give a 40,000 point bonus (sometimes enough for a free international flight) after you charge just $1,000 so this is a great card. There are a lot of other perks to having the card like free checked bags on Delta flights.
Deals frequently change. If you have questions, leave a comment below or email me directly! I am happy to assist.
2) Always Check More than One Online Booking Site
Aside from Skyscanner, two of our other favorite sites for finding the best deals are Momondo and Vayama. Google Flights is a great tool because their flight calendar is fast, but it's not the best resource for pulling up the cheapest fares. But no matter how good one online agent is, there's a chance another agent has a better deal for your given route. Always double check your dates and times before booking to be sure an online agent hasn't changed the dates to offer the cheapest fare- nor will your flight take 24 hours when it might only take 6 hours with someone else. We'd certainly rather pay an extra $5o to save 18 hours of time!
3) Book plane tickets directly on an airline's website after you find out which one is cheapest
It's a dog eat dog world out there as many people use online travel agents to find the cheapest flights and then go directly to the airline's website to book their tickets. And if the price is the same, you should do this too because if you need to change your ticket, you'll have to pay an additional fee to the online travel agent on top of paying the airlines change fee. But sometimes it pays to book through the online travel agents when the cheapest roundtrip fare is separate one way tickets on different airlines- if you try and book directly through each airline, there's a chance the fare will be gone before you finish (so if you find an amazing deal, book it asap because prices can change instantly).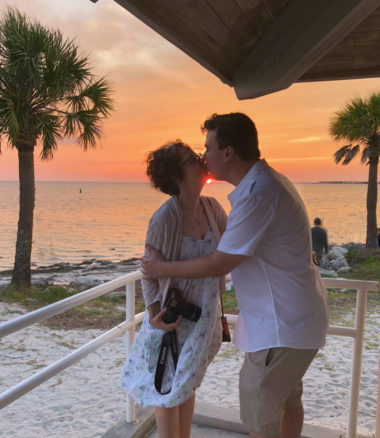 4) Use Skyscanner and Leave Your Destination Blank
Skyscanner is one of our favorite online travel agencies for booking flights, not only because they often pull up the cheapest fares, but because you can leave the destination blank for given dates and it will pull up an entire screen of countries, starting from the cheapest and increasing in cost. This is an awesome feature for people who want to go somewhere exotic and aren't picky, they just want the best value. If you're on a budget, it's a good idea to check hotel prices in a given city or country before booking your plane tickets though. For the Caribbean, hotel prices in the Dominican Republic are generally much cheaper than small islands like Aruba and Grenada for example.
5) For long haul plane tickets, call your local travel agent 
If you have to be on a different continent on certain dates and you aren't finding good deals online, it's definitely worth calling a travel agent because they often have special fares with an airline because they've purchased a block of tickets. A few additional minutes of time on the phone could save you a few hundred dollars! Check what brick and mortar travel agents serve your area because they're likely to be the ones who have the best deals out of your city.
6) The Flight Deal 
The Flight Deal is a great website to keep your eye on for great promotional deals. We've discovered unbelievable promotional fares through this site like roundtrip tickets from Boston to China for $600 including taxes! That's incredibly cheap because it's rare you even find that deal to London, which is less than 3 times the distance from Boston. The Flight Deal includes promotional fares from around the US and this is a site worth signing up for their mailing list.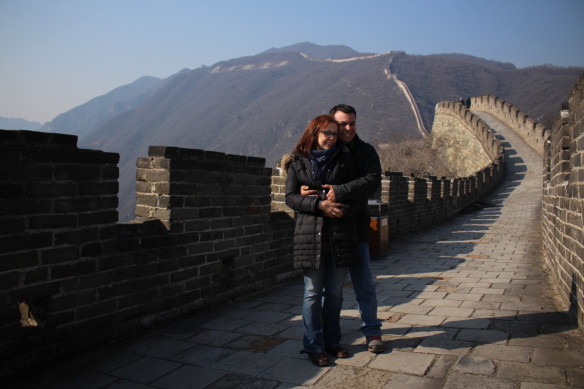 7) Set Price Alerts for Plane Tickets
If you're dying to go to Paris (or anywhere specific) and you absolutely must go there in your lifetime, it's worth signing up for price alerts from a site like Kayak or Airfare Watchdog. What's a good price? When it's definitely worth it for you to go.
8) Don't Book Too Far in Advance Unless It's Summer or Holiday Travel
Studies show that you're most likely to find the best deal 6-10 weeks in advance of your departure because this is when airlines are looking to unload empty seats at a good rate. This doesn't mean you shouldn't be looking ahead of time though. And in peak season, like summer in Europe, it's best to book further in advance because the airplanes will be full and airlines will not be desperate to unload tickets 6-10 weeks in advance.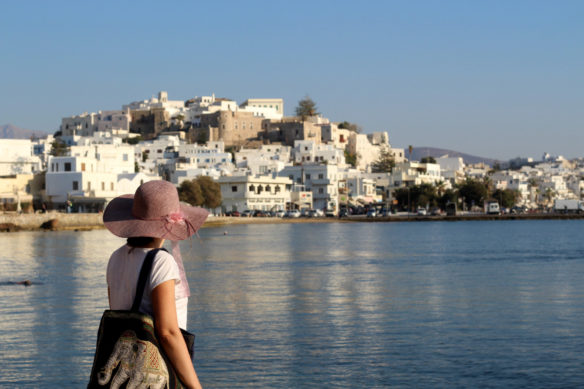 9) In Europe, Plane Tickets Can Be Cheaper Than the Train 
Trains are a great way to see the countryside, especially in Europe, but if you're on a tight schedule, it's often best to fly. Train travel in Europe generally isn't cheap, and a discount airline will likely save you money, on top of time, especially if you need to cross a couple countries. With so many discount carriers in Europe, like Ryanair, that often offers flights connecting Ireland and England for as little as 10 euro ($11 US) each way, it's worth exploring roundtrip tickets to London, if you need to be in Dublin, and vice versa. Another great discount carrier to check out is Easyjet, and the cheapest flights from A to B will typically show up on Skyscanner and Momondo.
10) Wednesday is typically the slowest and cheapest day to fly 
On average, you'll fly cheaper on Tuesday, Thursday or Saturday rather than Monday, Friday and especially Sunday evening. But if you have limited time, sometimes it's worth shelling out a bit more to fly home Sunday evening rather than Sunday morning, especially if you might never return to that particular locale.
And Remember the same price is not always the same. Double check fare rules!
Southwest provides a complimentary checked bag, while United, US Airways, American Airlines, JetBlue, Frontier and Spirit do not. JetBlue offers complimentary in-flight entertainment with 26 live TV channels for every seat. If the price is the same, it might not stay that way so double check baggage and other rules. And carry on baggage fees can really add up on discount carriers like Spirit and Frontier, so even for budget travelers, it can be worth paying a little extra to fly with another carrier. The rules in the industry are changing rapidly though as even United and American Airlines are selling discount tickets that don't include usage of the overhead luggage bins for carry on bags.
Have questions on saving money on flights or playing the credit card points game? Email [email protected] and I'll be happy to answer your questions!
Disclaimer: This article contains affiliate links. We receive a small commission when you book or sign up through these links and it costs you nothing extra. When it suits you, please use them, as it helps us help you! And we don't promote services that we don't use ourselves.