By Bell: When discussing the Florida keys, people tend to think about the chain of islands south of Miami, like Key West. But there are keys all over the state. The term key is derived from the Spanish word cayo, which means small island, and Cedar Key, on the west coast of Florida, 134 miles north of Tampa, embodies small island life. We visited for the first time in March, 2017, during our winter stint as snowbirds working remotely from Florida, and really enjoyed it. Here are some of our best tips for visiting Cedar Key, which is a wonderful place to get away from the grind of city living.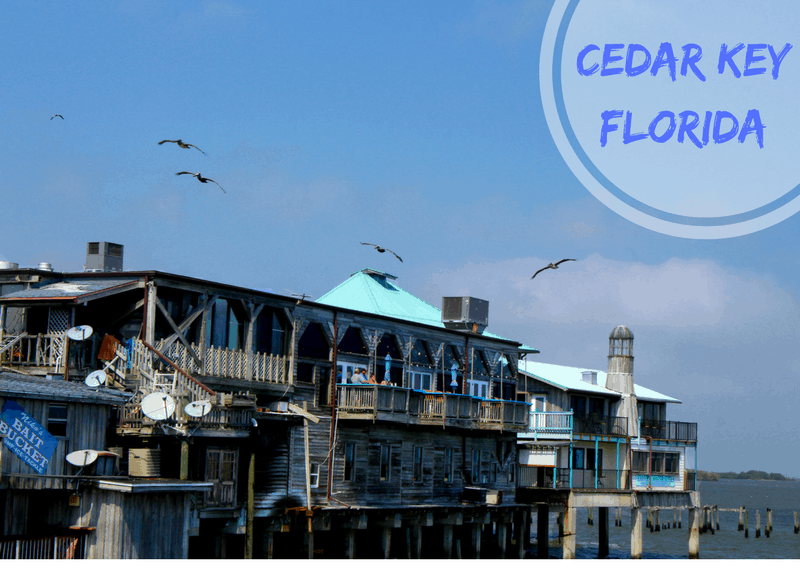 Where to Stay in Cedar Key
If you search any of the major booking sites like booking.com, Priceline or Expedia, only hotels outside Cedar Key will show up. But there are actually a number of good places to stay on the island. To make a hotel booking you have to pick up the phone and talk to a person 1990's style, weird right? But you can also search rental listings on Airbnb, and if you've never used the service you can sign up here for free and receive $40 off a stay over $75!
We stayed at Park Place which is a building of individual apartments. As they are independently owned, each unit is uniquely furnished. We didn't plan to spend quite as long as we did on the island, so we had to switch rooms when we extended our stay. Both rooms were comfortable and had a great balcony overlooking the beach. We highly recommend staying here as the location is wonderful and the staff are also lovely!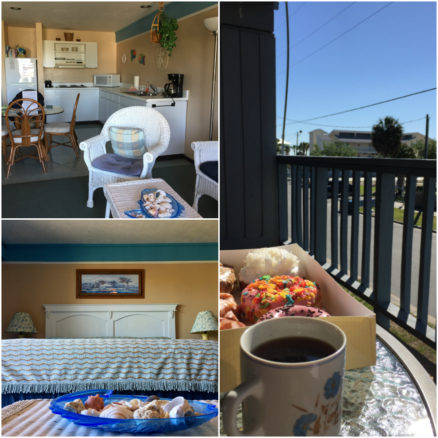 Where to Eat in Cedar Key
There are fantastic places to eat all over the island, and this is one of the highlights of Cedar Key. There are no chain establishments in this town, so it is a foodie haven in Florida. Our first night we had dinner at Steamers Clam Bar and Grill and the seafood was fantastic. The grilled scallops on the salad were cooked perfectly, and the pasta sauce was spicy, with a plentiful portion of seafood. We normally do not return to the same restaurant when there are other good options, but we did eat here a second night as our meal the first night was so delicious. The shrimp were on par with the best we have ever eaten.
For breakfast or lunch we highly recommend 1842 Daily Grind and Mercantile. The guys running this small place make awesome coffee and baked goods. Alternatively, grab a coffee from Daily Grind and pick up some delicious donuts from Holey Moley Donuts. For a full service casual lunch, Tony's Seafood restaurant serves up a great bowl of clam chowder.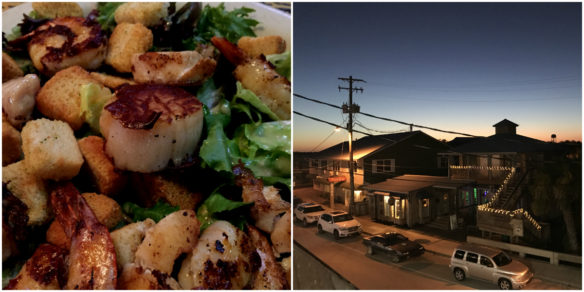 We also enjoyed eating at Neptune Lounge and Bar at the Island Hotel. The Island Hotel has an upscale restaurant, but the atmosphere in the Neptune Lounge and Bar was wonderful, with live music and a friendly vibe, so we chose to eat there. The bartender even invited us behind the bar for a photo with their beautiful and historic King Neptune painting. King Neptune was painted by Helen Tooker in exchange for room and board in 1948. The Island Hotel's history dates back to 1859 and there are other great murals throughout the hotel. They also serve a fantastic Key Lime pie that's as good as they come!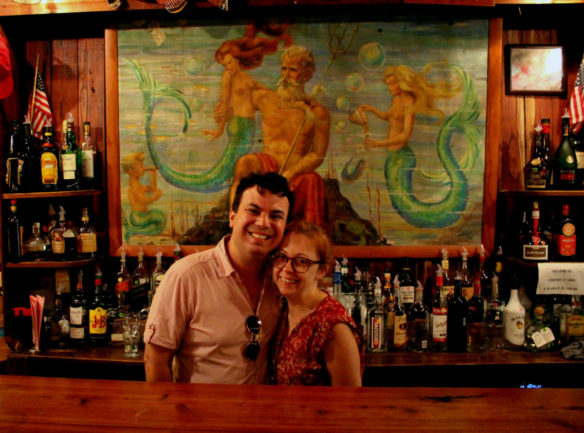 Things to do in Cedar Key, Florida
There is a great art scene on the island and we really enjoyed perusing and shopping at the art cooperatives. We had a wonderful afternoon talking to some of the locals and learning about life on Cedar Key. For those who like to run, you can see a lot of the island this way. I stayed on the roads but enjoyed the scenery as most of the roads run along the water.  You can also rent kayaks. And as there is a beach in Cedar Key, you can also just relax and read a book!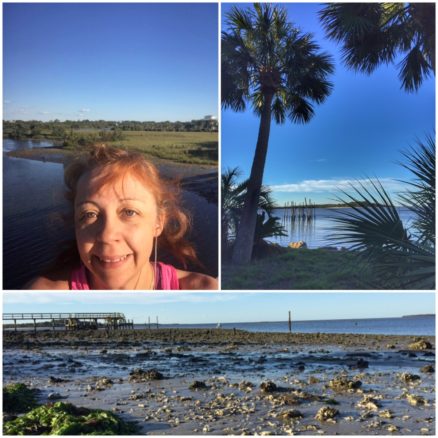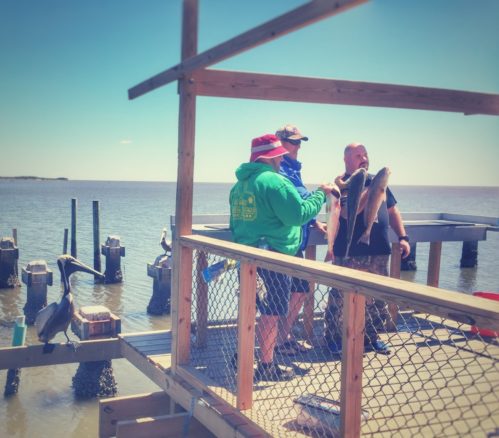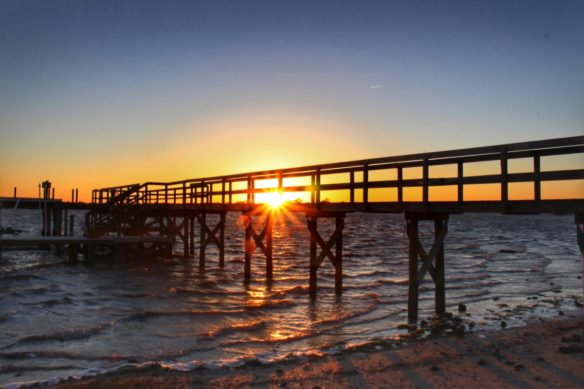 More Tips on Visiting Florida
We've previously resided in Orlando and Tampa, and Alex is an alum of UCF, so we know Florida well. Here are some of our other articles you will find useful for planning a trip to Florida:
Alternative Orlando Gems You Don't Read About
Tips for Visiting Disney World Over the Holidays
Planning a trip to Florida and have questions? Leave a comment or email Alex at [email protected] if you need any assistance planning your trip to the Sunshine State!