The sunshine state is a favorite wintertime home for many northerners. 663 miles of great beaches, palm trees and outdoor activities offers a sanctuary away from shoveling snow. It is also a great place to socially distance in beachside state parks. I grew up in Florida and we have spent some time this winter enjoying fresh seaside air, while working remotely. One silver lining of the COVID-19 pandemic is that more of us have been able to work away from offices. Whether for leisure or "bleisure," here are some tips for Florida snowbirds planning an extended winter stay in Florida!
Pick Locations Based on your Interests
There are so many great Florida vacation destinations. Orlando is the theme park capital of the world, and the planet's most visited destination. There is also so much history in Florida, in destinations like St. Augustine, which is the oldest European settlement, founded in 1565. Then there are beaches galore in a variety of towns ranging from hip to low-key.
Do you enjoy snorkeling or diving? The best spots for diving and snorkeling are the Florida Keys. Key West is the southernmost destination in the USA, and has many fun and laid back beach bars. The former home of Earnest Hemingway is a museum at the Hemingway House. Key West is popular, so prices are higher than many other Florida destinations.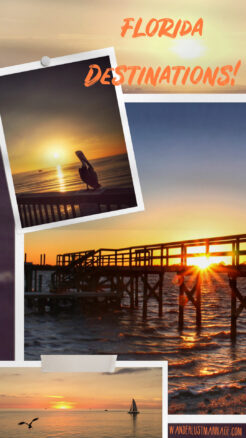 If you want to save money, but still be able to snorkel or diving, plan to base yourself somewhere like Islamorada. Islamorada has great coral reefs and encompasses six keys. Theater of the Seas, a marine mammal facility, is one of the most popular Islamorada attractions. This fishing town is ideal if you want a relaxing vacation.
Do you prefer cooler temperatures? Plan to stay in Central Florida or the Florida panhandle. Temperatures are often around 10 degrees Fahrenheit cooler in Central Florida compared to South Florida. December, January and the first half of February can be cool in Central Florida. If you want more warmer days during those months, stay in south Florida or the keys.
Do you Prefer Sunrises or Sunsets?
Do you enjoy waking up before dawn to watch the sunrise? Then pick a beachside location along the Atlantic Ocean. The colorful sunrises are an inspiring way to begin a day of leisure or working from home!
If you're not an early riser, it can be more worthwhile to pick a beachside location along the Gulf of Mexico. That way you can marvel over colorful sunsets in the evening. Enjoy them while walking along the beach, from your balcony or while sipping a delicious drink on a beachside terrace. The Florida Gulf Coast is packed with fantastic towns. It's where we live!
Choose a Beachside Location Based on Preferences and Budget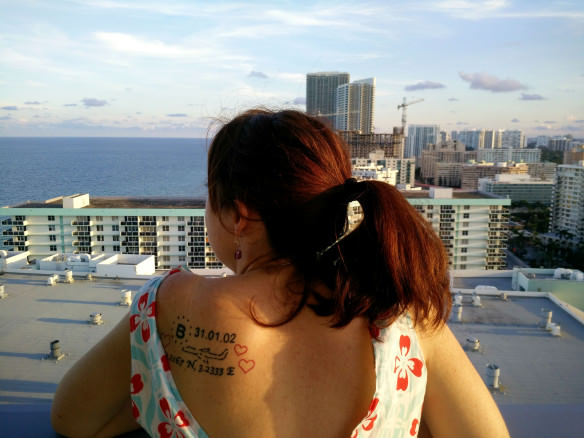 Florida has so many great beach towns that the choice can be overwhelming. Choosing locations comes down to budget and personal preference.
Miami Beach is packed with trendy restaurants, bars and nightclubs. Luxury resorts offer top-notch accommodations. Miami is a fashion haven and offers a liberal lifestyle. South Beach is a topless beach, so it's a place to really chill. Miami Beach, along with West Palm Beach, are two of the most expensive areas in Florida.
Prices for good accommodation and dining can be found for less in other destinations. Daytona Beach, Daytona Shores and Ormond Beach are a few locations that offer good value for travelers.
From Ormond Beach through to Daytona Shores there is a lot of hotel inventory and some great budget options. For some Florida snowbirds, saving on accommodation means more money to spend on entertainment and dining, or an extended stay in Florida.
Siesta Key Beach and Destin frequently top lists of Florida's best beaches. Many travelers flock to Clearwater Beach, but miss lesser known gems like nearby Honeymoon Island State Park and Fort De Soto Park. From Amelia Island to Sanibel Island, there are so many great beaches to relax and watch birds and other Florida wildlife.
Don't Forget the Lakes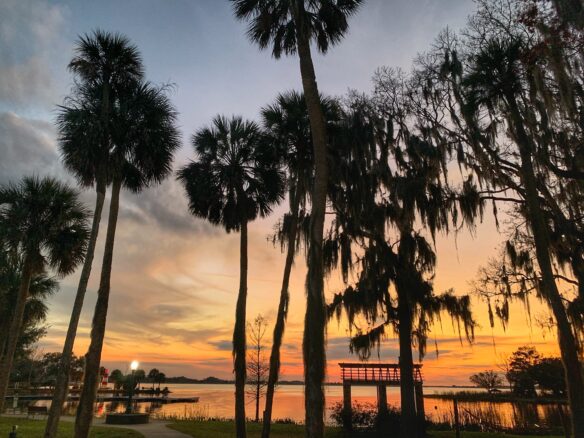 A lot of people want to be on or near the beach, and that makes sense. But if you want to mix it up, don't forget that Florida has some charming lakeside towns. The Orlando area has a lot more to offer asides from Disney, Universal Studios, Sea World and other theme parks. Mount Dora is a lovely lakeside town along Lake Dora, packed with history, great restaurants and outdoor activities. This is a great spot to watch herons and ibis' and if you're lucky you might even see an alligator!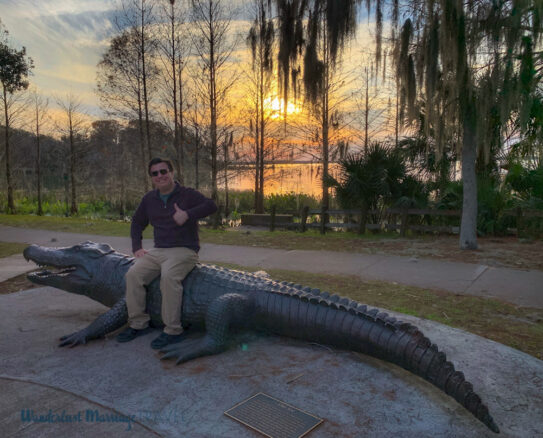 Winter Park is another great option. There are a number of small lakes to explore, boutique shops, art galleries and some wonderful restaurants that you can sit outside on a charming brick road. Read my article on local tips for visiting Orlando!
Lesser Known Gems Great for Florida Snowbirds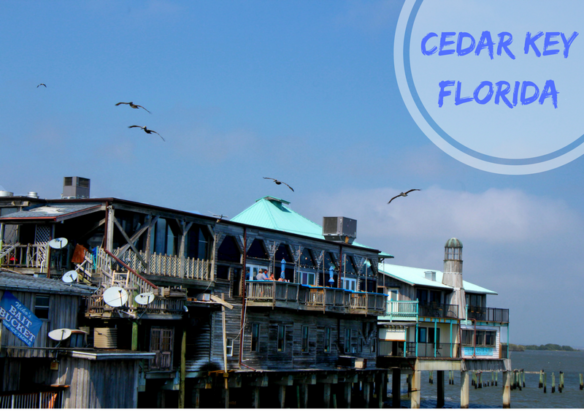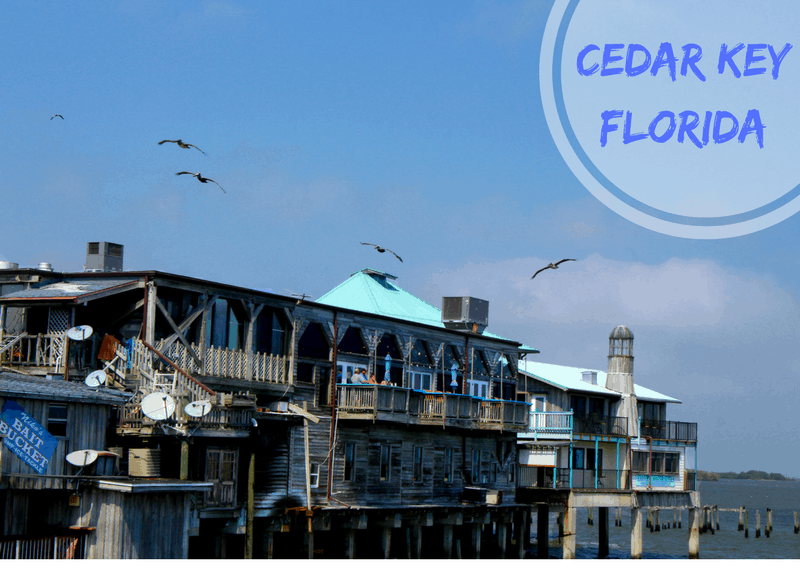 Far from the Florida keys, Cedar Key, north of Tampa, is a fantastic hidden gem on the Gulf Coast. There are no chain restaurants or hotels on the island, making it one of Florida's best destinations for supporting independent businesses. Cedar Key's businesses rely on repeat visitors who either stay awhile or return so as to be away from the crowds. It is a wonderful destination for Florida snowbirds.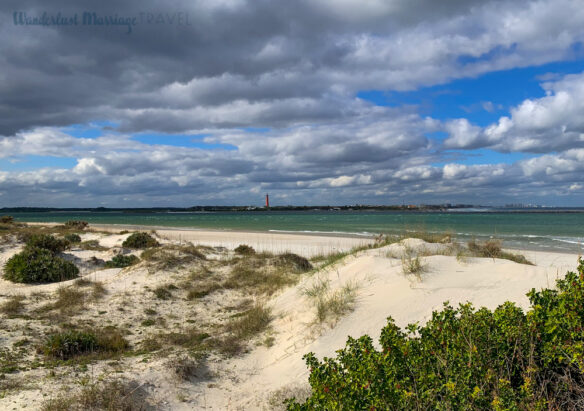 New Smyrna Beach, just south of Daytona is another gem. Smyrna Dunes Park is one of the most gorgeous in the state, with fantastic views of Ponce Inlet and its lighthouse. It's expansive sandy beaches are a popular draw for surfers to take the waves. Downtown's palm-lined Canal Street Historic District offers boutique shops, art galleries, chill restaurants and cafes, and the New Smyrna Museum of History. New Smryna Beach is just 47 miles from the Kennedy Space Center, so there is a lot to explore in this area of Florida.
Williston, Florida, between Ocala and Gainesville, is another of the state's many hidden gems. It offers the opportunity to dive and explore beautiful underwater caverns. Cedar Lakes Woods and Gardens are wonderful for nature lovers.
Historic Towns and Vibrant Communities
Saint Augustine is the oldest European settlement in the US, founded in 1565 by the Spanish. Its cobbled streets and Spanish colonial architecture take visitors back centuries. Castillo de San Marcos is the oldest fort in the US, built between 1672 and 1695. Its historic walkways offer sweeping views of the Atlantic Ocean. Relax and play on Saint Augustine Beach, Crescent Beach and explore Anastasia State Park, a protected wildlife sanctuary. The Palm tree lined campus of Flagler College is one of the prettiest in the country.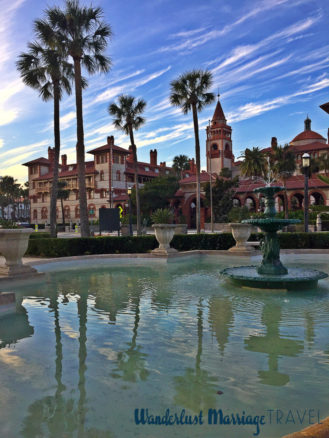 Florida is famous for some great Hispanic communities like Little Havana in Miami.  There is also Ybor City in Tampa, famous for its cigar-rolling history. Enjoy the Cuban food in Florida, as its one of the culinary highlights of the state, along with delicious fresh seafood. And if you want to savor interesting flavors, there are a variety of good Caribbean and South American restaurants all over Florida. Just search "food near me" in google and pick places with lots of good reviews.
Being of Greek decent, one of our favorite towns in Florida is Tarpon Springs. Tarpon Springs was developed by predominantly Greek sponge divers in the early 1900's. They primarily came from the Greek Dodecanese Islands (Eastern Aegean islands) close to Turkey. That history and tradition carries on today along Dodecanese Boulevard, lined with Greek restaurants, shops and lots of sponges. With the largest per capita Greek population in the USA, the town truly has the feel of a Greek fishing village. Tarpon Springs is a great destination for Florida snowbirds missing Europe right now.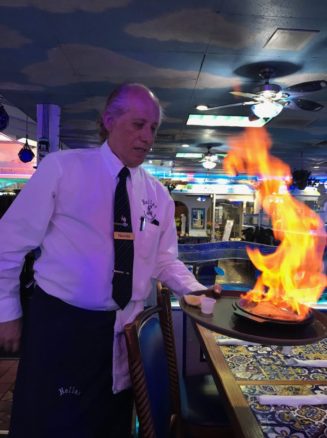 Florida Snowbirds Recap
Decide on the most important factors for your long term Florida stay. If you have a tighter budget – ponder whether more comfortable accommodation or additional dining and entertainment are more important. The perk of booking apartments with kitchenettes is that you save money by doing a lot of your own cooking.
If you are staying in a hotel, choose options that have refrigerators to store food and drinks. When you are traveling long term, it is great to save some money by taking advantage of shopping at the supermarket or local farmers markets!
Regardless of budget, Florida offers a cornucopia of natural beauty and fun. It's one of the most romantic destinations in the world!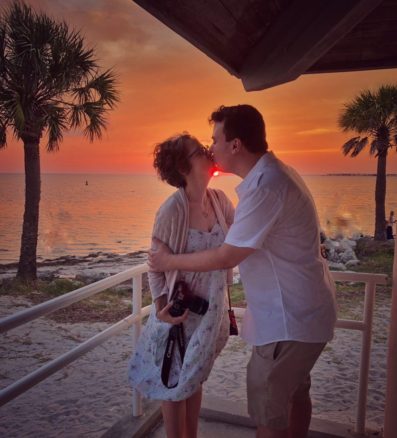 If you are traveling along I-95, read our article on great road trips stops from Florida to Washington, DC. We give tips for some of the most popular destinations, like Savannah, Charleston, and Williamsburg, along with lesser known gems like Beaufort and Tybee Island. If you have time, we recommend skipping I-95 in favor of alternative state and county roads that allow you to bypass clusters of chains off the highway and truly experience the country!
If you need tips on planning an extended stay in Florida, leave a comment below or email me at alex(at)wanderlustmarriage.com with questions. I grew up in the state and attended UCF for both undergraduate and graduate school. I've spent a lot of the past 16 years in and out of the state, trying to escape the cold and lap up the Florida snowbirds lifestyle as much as possible!