Orlando is the theme park capital of the world, and its 60 million annual visitors tops everywhere else on Earth. While many tourists visit Orlando primarily for Disney World and Universal Studios, the city has a lot more to offer asides from Mickey Mouse and kitsch tourist shops. I grew up in Orlando and even worked at Disney as a teenager. This past winter we worked remotely from the area and enjoyed exploring lesser known parts of the city. Here are local tips for visiting Orlando if you want to avoid tourist traps!
Great Towns in the Orlando Area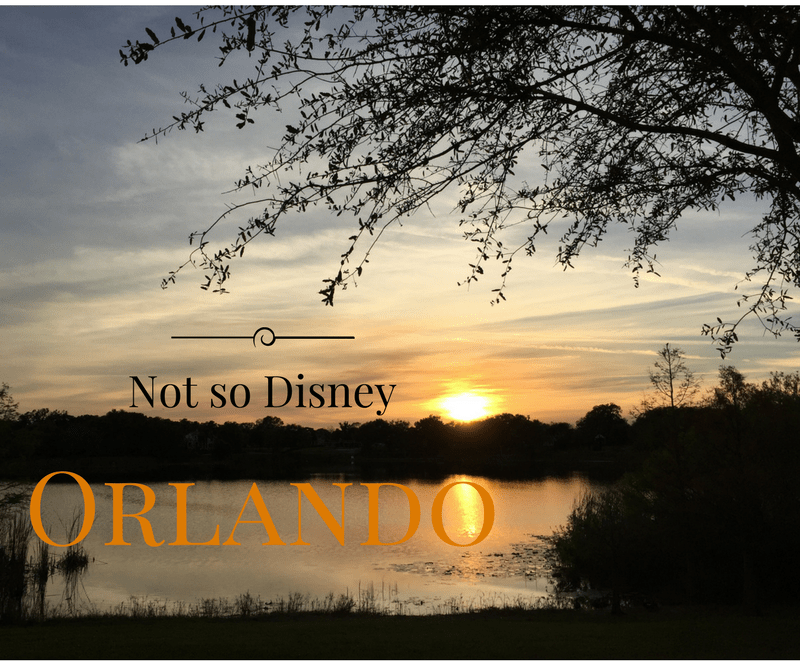 There are so many great lakes, parks and wildlife reserves in the Orlando area. There's also some wonderful towns with great restaurants and bars, like Mount Dora, Winter Garden and Sanford, all set alongside picturesque lakes. Here's tips on alternative Orlando, perfect for couples who want to get away from huge crowds, and eat and drink well!
Orlando Farmers Markets Along Picturesque Lakes
While Orlando is around 55 miles (92 km) from the beach, there are a lot of pretty lakes around, which are magnificent for taking in a beautiful Florida sunset. Lake Eola is most famous and is right downtown. There's lots of events happening around Lake Eola, like the Orlando Farmer's Market every Sunday from 10am-4pm. There's even yoga in the park Sunday mornings at 11am.
Some other lakes we love visiting include Lake Lily and Lake Catherine in Maitland, Lake Apopka in Winter Garden and Lake Monroe in Sanford. Lake Lily hosts the Maitland Farmer's Market on Sundays during normal times.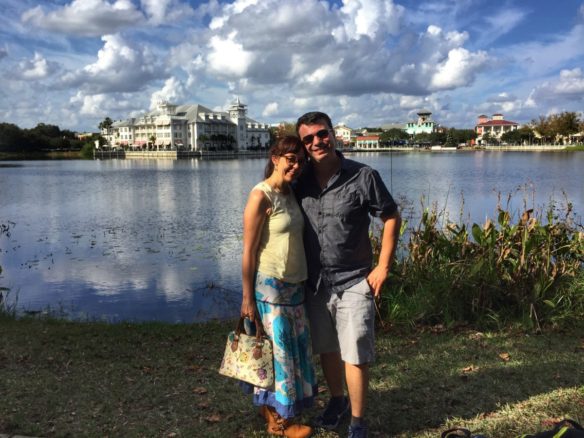 Orlando Area Art Galleries
Albin Polasek Museum and Sculpture Gardens
One of our favorite galleries is the Albin Polasek Museum and Sculpture Gardens in Winter Park, right next to Lake Osceola. It is home to the sculptures of Polasek, a Czech-American sculptor who made Orlando his home in retirement. The gardens are stunning and the sculptures are extremely picturesque with the lake in the backdrop. The Polasek Museum also hosts other exhibits and festivals on the property. When we visited there was a Haitian festival, and we enjoyed some tasty and unique food in a beautiful setting.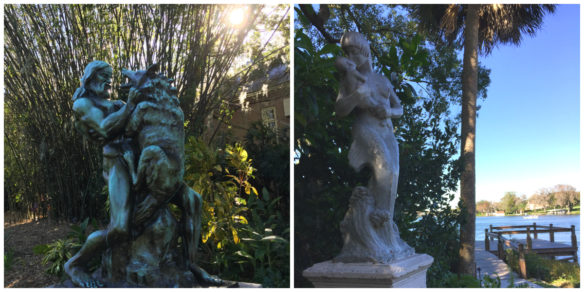 A Scenic Boat Tour of Winter Park is also worthwhile. An 18 passenger boat tours the pristine chain of Winter Park lakes. Tours leave every hour from 10am-4pm. Tickets are $16 per adult and $8 per child.
Charles Morse Hosmer Museum of American Art
Charles Morse Hosmer Museum of American Art is a hidden gem and home to the most comprehensive collection of Louis Comfort Tiffany work including his beautiful glass work and the chapel from the 1893 World's Fair in Chicago. The museum has a number of events, so it's worth checking their calendar. We visited on a Friday evening in spring and entry happened to be free that night. There was also a beautiful harp trio playing, giving the museum a magical feel. The normal admission of $6 is worth every penny.
Cornell Fine Arts Museum
The Cornell Fine Arts Museum, on the campus of beautiful Rollins College in Winter Park is also great. The museum has 5,000 objects ranging from antiquity to contemporary. There's over 500 paintings from the 14th-20th century, including the only Old Master's collection in the Orlando area.
Orlando Botanical Gardens
Harry P Leu Gardens
Those familiar with Orlando know this is a sprawling city with a lot of concrete and highways, but there are hidden gems that offer an escape. In Winter Park, Harry P Leu Gardens is a horticultural lovers delight. The gardens are wonderful and they frequently even host movie nights in the park. This is one of many picturesque settings in Orlando that also hosts weddings.
Mead Botanical Gardens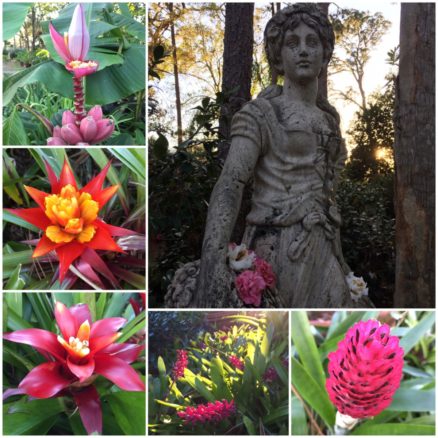 The Mead Botanical Gardens are home to pretty statues and Florida wildlife. We saw a wood pecker, bird of prey, cardinals and there are warning signs to watch for gators. The Mead Botanical Gardens are great for a romantic stroll, and entrance is free.

Where to Eat in Orlando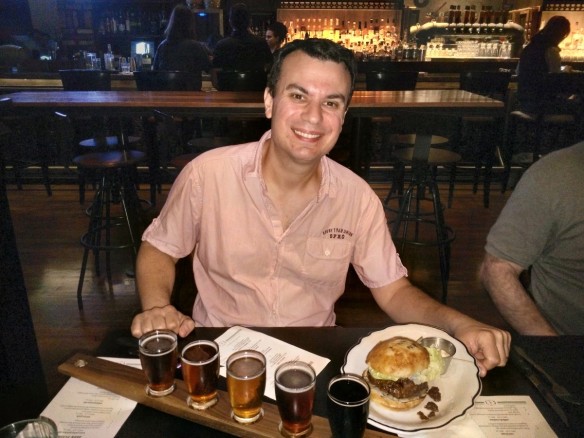 We've previously covered local tips on where to eat and drink in Orlando. Growing up in the city and traveling abroad, I was often disappointed at the cultural void on my return. But there's always been gems, and the choices these days are growing. Today you'll find Belgian beer bars, German beer halls, craft breweries and trendy wine bars to go along with good restaurants scattered around town.
Guy Fieri was recently in Orlando filming for his Food Network Show Diners, Drive-Ins and Dives. He covered a sample of the city's casual ethnic cuisines over several episodes. Hispanic restaurants are one of the highlights of eating in Orlando. There are lots of Cuban, Mexican and Caribbean restaurants. Alex's Cuban Cafe in Longwood is wonderful and inexpensive. Their Cuban sandwiches are top notch. Also go for their ropa vieja – a classic dish of sautéed garbanzo beans and shredded meat.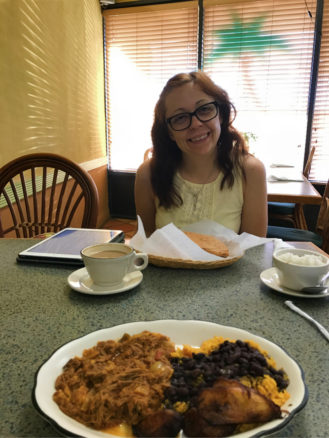 Ropa Vieja at Alex's Cuban Cafe
For a romantic date night, Park Avenue in Winter Park is definitely the place to go. Prato is a lovely high end Italian restaurant, with a great patio that you can enjoy year round. There's several good romantic restaurants on Park Avenue, which is also great for high end shopping, museums and people watching.
Craft Breweries in North Orlando
The growth of craft breweries is a global phenomenon. There are great craft breweries scattered in various neighborhoods around Orlando. Here are three we highly recommend in North Orlando, a good distance from the touristy areas.
Hourglass Brewery
Hourglass Brewery in Longwood has a massive selection of house brews on tap- typically over 30 beers! If you enjoy German, Belgian and English inspired beers, Hourglass is worth a special trip if you're in the Orlando area.
Bowigens
Though it only opened in 2015, Bowigens in Casselberry is a fun little brewpub with around 10 beers on tap. They brew European and American inspired beers, including some unique ones like Bourbon Banana Split. They also serve meads and ciders which you can enjoy over board games.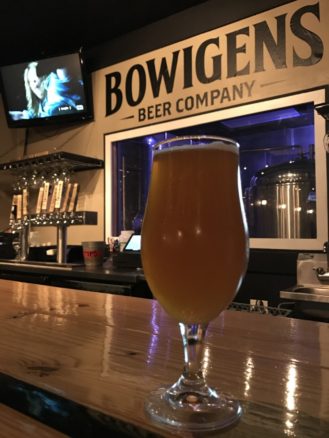 Cafes in Orlando That Are Not Tourist Traps
The Glass Knife
The Glass Knife serves probably our favorite cup of coffee in Orlando. This Winter Park hotspot is also a fantastic place to enjoy lunch or an excellent dessert from a huge selection on offer. Delicious brunch and lunch options include strawberry lemon waffles and shakshuka. Enjoy a delicious coffee like their lavender vanilla cinnamon latte, creme brulee cortado or affogato. Their huge dessert selection is overwhelming so good luck deciding. Great choices include petit cakes, tarts, signature cakes, cookies or a massive cinnamon bun that 2 people can share for $6!
Drunken Monkey Coffee Bar
Orlando has several very cool coffee shops. Our favorite is Drunken Monkey Coffee Bar, in the Milk District, just a few minutes drive from downtown. If you love sweets and have issues with dairy or gluten, you'll love Drunken Monkey. They have a massive selection of delicious dairy and gluten free treats. Try their ANZAC cookies, an oatmeal and coconut treat (named after the Australia and New Zealand Army Corps because women baked these cookies and sent them to soldiers fighting in World War I).
Stardust Video and Coffee
Stardust Video and Coffee is a hip place to enjoy coffee, alcohol and vegan friendly food. Adorned with quirky memorabilia, Stardust Video mixes some great cocktails, with delicious spirits like mezcal. They even host a wonderful farmer's market on Monday nights. We've even seen a baby goat with the goat cheese vendor! A good friend of ours loves Stardust because she feels fellow patrons are not judgemental.
Austin's Coffee
Austin's Coffee in Winter Park is another fun cafe. They make great coffees from 100% organic beans and feature a good selection of dairy and gluten free treats. It's a quirky place, where you can even sit on plush movie theatre seats in the back.
Where to Stay in Orlando
If you want to avoid the crowds, stay in areas like Winter Park or Thornton Park, near downtown. These are beautiful neighborhoods with lots of great restaurants, boutique shops, art galleries and hip cafes.
The Alfond Inn offers a luxury stay in the heart of Winter Park. Hamilton's Kitchen at The Alfond Inn serves southern-style cuisine for breakfast, lunch, dinner and weekend brunch. The hotel is walking distance from everywhere you want to be. It is owned by Rollins College, a private liberal arts university founded in 1885. Rollins College is Florida's oldest university.
Getting Around Orlando
If you're flying into town, you should probably pick up a rental car at the airport. Public transportation in Orlando isn't great. There is a public bus system, a single Sunrail line (with a wacky limited schedule) and shuttles connecting the theme parks with resorts, but this isn't so handy for experiencing alternative Orlando. If you're traveling from out of town and don't want to drive, there's always Uber. It's a great way to get around Orlando for a reasonable price, without driving.
More Tips on Traveling in Central Florida
Despite loving the other side of Orlando, I do know Disney well. Asides from previously writing about working there, we've also covered Tips for Visiting Disney World Over the Holidays and 5 Ways to Save Time at Disney. We also previously lived in Tampa for 2 and 1/2 years and enjoy returning to see friends. If you're heading west, read about great day trips from Tampa. Here are more things to know about Orlando, including many fun facts!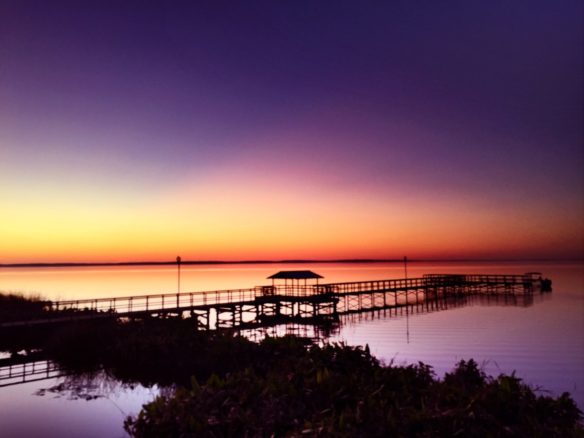 Disclosure: This article contains some affiliate links. We receive a commission when you sign up through certain links at no extra cost to you.