Mikkel Paige is a destination wedding photographer and travel blogger at Sometimes Home. She's also a friend, so we decided to interview her on destination wedding tips and some of her favorite locations. If you or someone you know is planning to tie the knot, and you need a wedding photographer, you'll be hard pressed to find someone more enthusiastic, friendly and talented. You can check out her wedding portfolio on MikkelPaige.com.
What are two of your favorite destinations for wedding photo shoots and why?
I love Brooklyn, NY and downtown Raleigh, NC for almost the same reasons. I love the diversity of scenery and landscape the areas provide. I know they're not as exotic as some other places I've photographed weddings (like Norway, which I love) but they're still favorites! Norway is, of course, also a favorite though. 😉



What are some of the unexpected issues that can arise for people planning a destination wedding and what are some ways to alleviate those issues?
Flight delays, lost luggage – really anything that can happen on a trip. to overcome these two, fly in early and take essentials in a carry-on onboard. If you're getting married in a sunny place don't sit in the sun every day until the big day. You may end up with tan lines or sunburnt and looking like a lobster!
Could you please share a few more of your best wedding destination tips? 
Know your budget – prices vary greatly based on location just like closer to home
Understand if the guests you want there are willing to travel before you book (unless you're eloping!)
Understand how much control you will or won't have based on the location you choose.
Check the annual weather during the dates you're interested in. (And flight prices.) For example, it's not recommended to get married on a Caribbean cruise during hurricane season or perhaps the southern hemisphere during the northern hemisphere's summer if you're hoping for warm weather! (Since it's winter during the northern hemisphere's summer.)
What led you to become a wedding photographer?
It sounds cheesy but I love, love. And being a wedding photographer marries (eek, no pun intended!) my passion for photography with love! It's great to document such important days in peoples' lives, be my own boss, which allows me to work from almost anywhere as long as I have a computer and editing tools and be creative nearly on a daily basis. (What people don't realize is how much time I spend answering emails, doing accounting, blogging, scheduling social media and the like but that's another story!)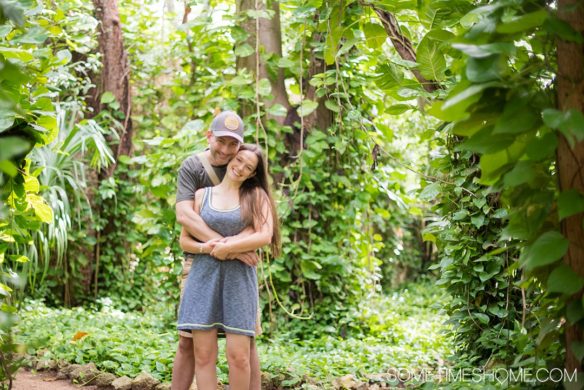 Switching gears, you also run the travel blog Sometimes Home with your partner Dan. What are a few of your favorite destinations that you've covered?
Yes! We are currently crushing on Spain and planning to get back there as soon as our schedules allow. We also adored a two-week trip we took to Thailand. It was so unique and different than the places we've visited in Europe.
Why do you feel travel is important to relationships?
Travel allows us to get out of our comfort zones and see the world together. There's nothing quite like experiencing all the wonderful cultures, sites and food the Earth has to offer with the love of your life!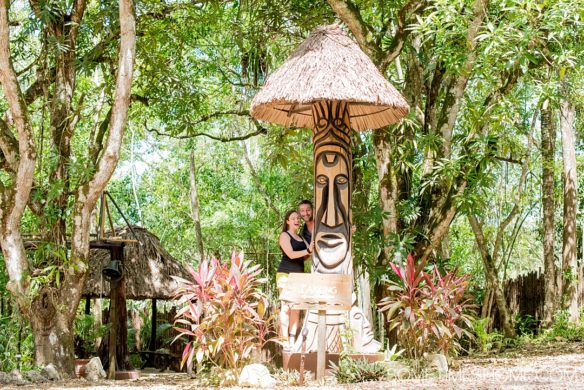 Belize, in Central America, because it was the first big trip we took together and the first time Dan traveled outside of North America.
For more resources on destination weddings you can listen to Mikkel's podcast on Weddings for Real or read some of her articles