Boston is famous for being the birthplace of the American Revolution, and being a beacon in the world of higher education with the nation's oldest university in Harvard and other world class universities like MIT in Cambridge. It's a great city for exploring America's history and taking in pretty sites like a stroll along the beautiful Charles River esplanade, gorgeous Public Gardens, the lovely harbour front and posh neighborhoods like Beacon Hill. But Boston has even more to offer in its famous towns, like Quincy in the south, which offers a convenient beach with beautiful downtown views and some fantastic takeout seafood.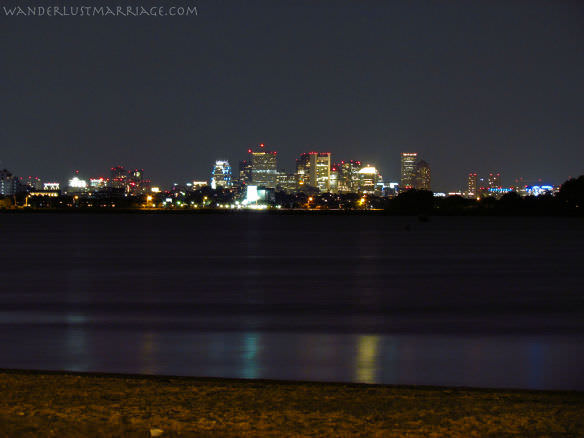 Using Zipcar in Boston
The most convenient way to get to know Boston's towns are via car. Boston has good public transportation for an American city, but with 4.5 million people, some areas aren't covered very well via public transport. We manage to live and work in Boston without owning a car. In lieu of car ownership we rent vehicles via Zipcar, which is a super handy service in the city of its conception and which has subsequently exploded all over the United States and can also be found in the United Kingdom, Austria and Spain. Zipcar has cars in parking lots all over Boston that can be reserved by the hour or by the day. On average we rent a car once a week to explore a new locale, run errands, shop or partake in an essential pastime- eating! By renting a car only when we need it, we save a lot of money for traveling.
Jamaica Plains
Living and working in a lively city like Boston is great, but it's important to find some peace within the city too- whether it's finding a quiet spot in the park or getting out to the beach from time to time. We recently discovered Quincy Beach after doing some grocery shopping in the Jamaica Plains neighborhood at City Feed and Supply. Jamaica Plains is where you'll find the Samuel Adams Brewery and City Feed and Supply offers quality food in the neighborhood. We were thrilled to find Polenta here, among many other goodies.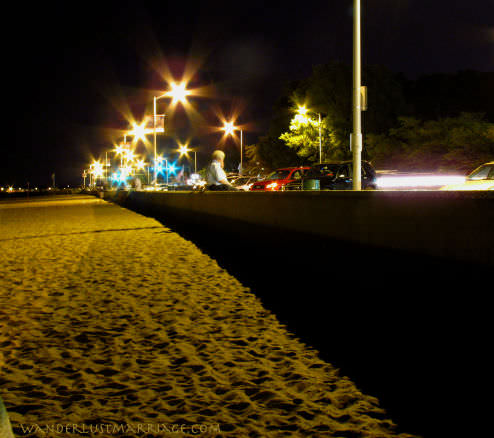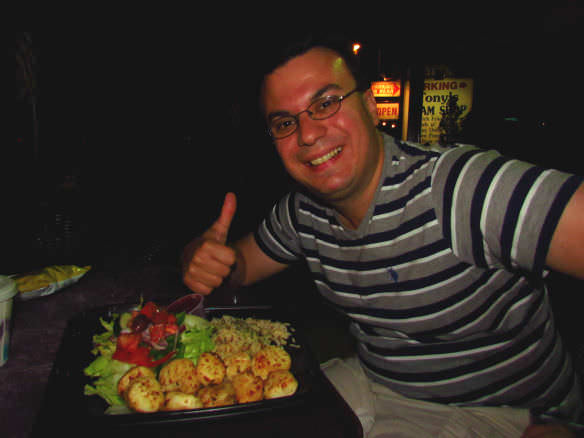 Quincy, Massachusetts
In the town of Quincy, on Wollaston Beach, we visited Tony's Clam Shop and enjoyed the best lobster roll we've eaten in New England so far. Many visitors to New England enjoy eating their way through as many lobster rolls and clam chowders as they can, as do many locals! Tony's roll was piled with big lobster pieces and is quality stuff in a laid back setting. From their terrace in the evening we watched Boston's skyline light up the night across the street from the beach, smelling the seaside air as we also enjoyed a delicious broiled scallop meal. Fried seafood is really popular in New England but we usually go for the region's healthier options.
Somerville, Massachusetts
The trendy neighborhood of Somerville borders famed Cambridge to the north and has a wonderful farmers market on Saturday mornings. We were overwhelmed with the quality of fresh produce here for great prices. We've travelled all over the world and we still encountered several vegetables we'd never seen including mini eggplants called fairy tale eggplants, purple bell peppers and some exotic looking tomatoes. We stocked up for the week and saved money from what we would have paid at the grocery store, for higher quality stuff. Trips like these offset the cost of renting a zipcar, which generally averages about $10 per hour, but also includes gas! While in Somerville we swung into a hip cafe called Bloc for some tasty coffee before hitting the road for more shopping.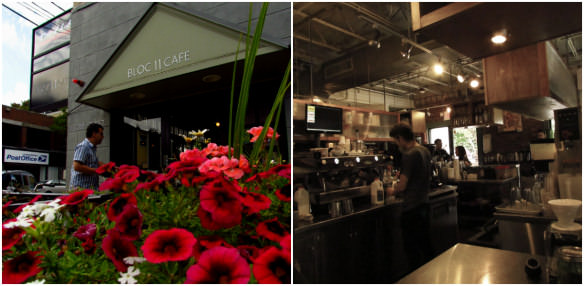 Waltham
In Waltham we took in some extensive Indian shopping at Waltham India Market on Moody Street. This is a huge store and if you love cooking Indian food this is a great place to go because they have just about everything. Moody Street is famous in Boston for diverse ethnic eats, and we enjoyed some of the best tacos we've ever eaten at Antojitos Cafe. Antojitos Cafe is definitely one of those don't judge a book by its cover kinda places. It doesn't look like anything extraordinary, but if you want seriously tasty food at good prices we highly recommend their amazing pork tacos!
Recap on Using Zipcar to Explore Boston and Take Day Trips
Whether you have an extended stay in Boston or you live here, get to know more of this great city when you have the chance. We used zipcar to take a lot of day trips to destinations like Rockport and Salem, Massachusetts. Portsmouth, New Hampshire is the third oldest town in the United States and another great destination to visit. Enjoy lobster houses and historic lighthouses on a picturesque drive in Maine.
We picked up a few great recommendations from Zipcar's online travel magazine, Ziptopia. Check out this handy guide for some great suggestions when zipping around cities across the USA!