Rotterdam isn't on most people's must see lists when touring Europe, but Europe's largest port city is definitely worth visiting if you're travelling between Brussels and Amsterdam by train. Up until 2002, Rotterdam was the largest port in the world until it was overtaken by Shanghai, and in terms of cargo freight, it's still the world's largest port outside Asia. Because of its strategic significance, the city was completely destroyed during World War II and only a few pre-war buildings remain. Rather than re-build in traditional style, Rotterdam decided to re-invent itself as a city of the future. If you visit Rotterdam be sure to check out the Old Harbour (Oude Haven) and enjoy historic boats intermingling with futuristic architecture.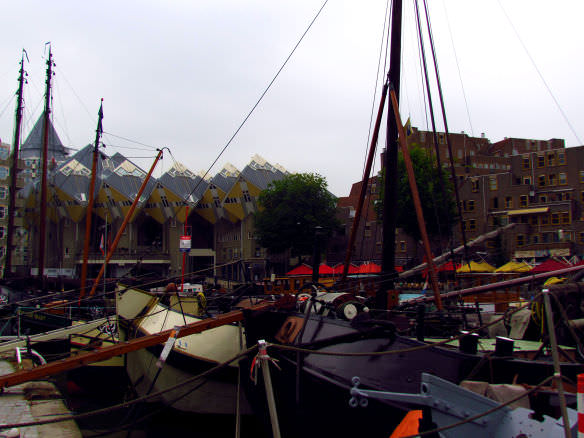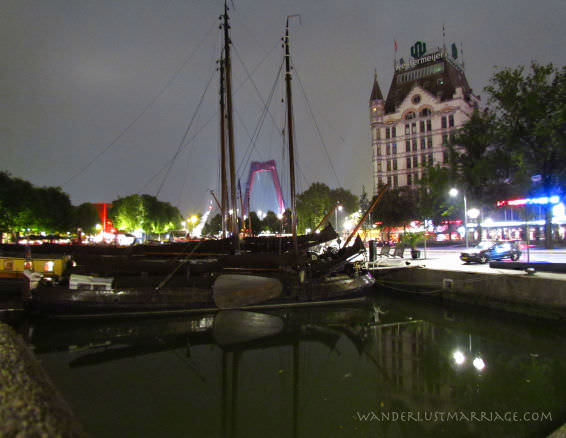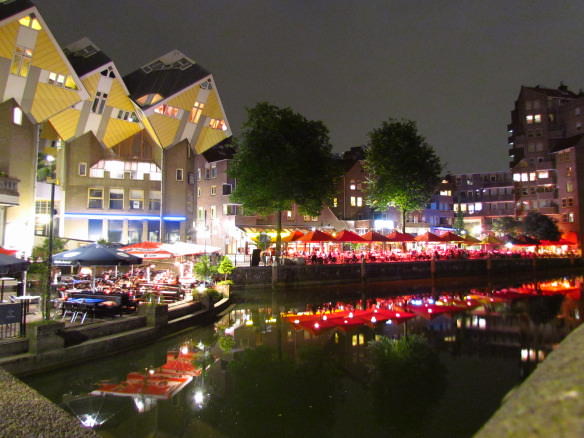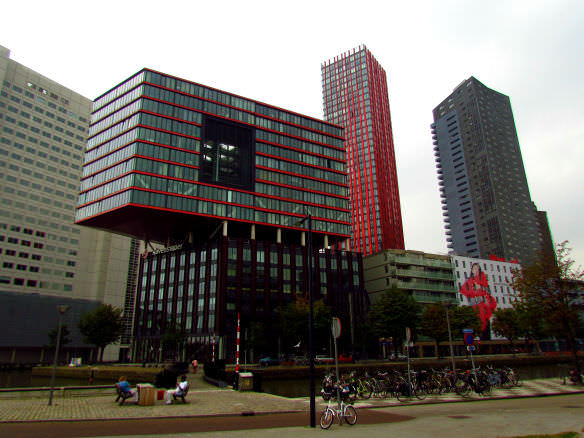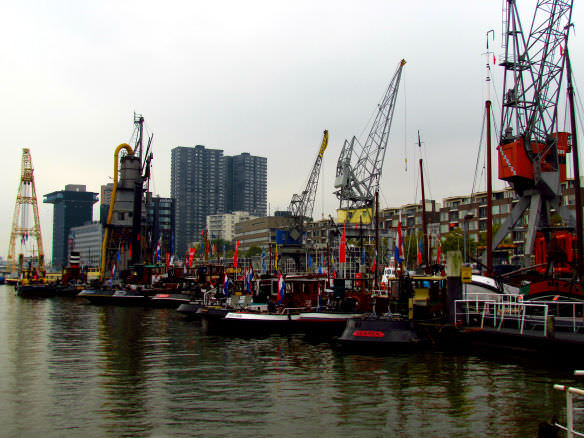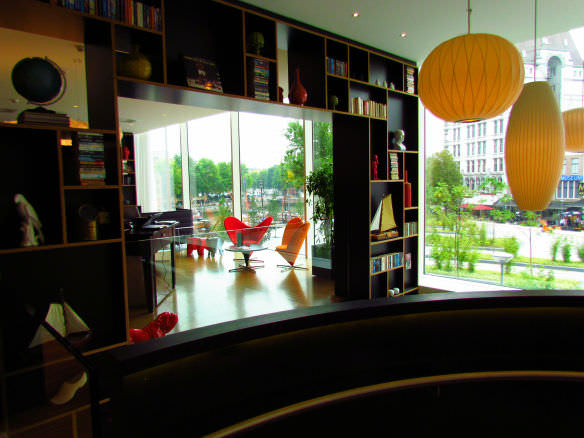 We stayed at citizenM, conveniently located near the Oude Haven and we can definitely recommend this hotel as a comfortable and unique place to stay. Our room came complete with an iPad where we could control our lights, the blinds and the TV, in addition to being able to surf the web if we needed to. The hotel even features free on demand movies (including free porn!) and a little red gnome that strangely flicks guests off in the hallway. If you want to see what many hotels will look like in the future, stay here, and at around €78 ($100 US) per night, it's good value.
We ate a quintessential Dutch dinner at the Dutch Maritime Pub, which is a great location right on Rotterdam's Oude Haven. While it's a wonderful spot for drinks, we don't really recommend eating here. The Kip Sate (Indonesian chicken satay), which is a staple Dutch pub eat because of their past colonization of that country was one of the worst we've eaten in the Netherlands. And the spare ribs were dry and burnt on the ends. The Netherlands is a great country, but it's not famous for its service as we were never even asked how our food was. The Vlaamse frits (Flemish fries which are basically perfectly crisp French fries) were the saving grace of the meal.
A bonus fun thing to check out in Rotterdam is the city's Santa Claus statue, which has been nicknamed the Butt Plug Gnome. At a cost of just €180,000 ($232,000 US), the city commissioned American artist Paul McCarthy (not the Beattle!) to create this unique 18 foot bronze masterpiece to be prominently showcased to locals and visitors alike. As you might guess, the Butt Plug gnome has been controversial and has subsequently moved around the city. So naturally, it's current home is located in one of the busier areas of town at Eendrachtsplein. Grab a coffee at this busy square and sit near the gnome as you contemplate what Dutch politicians are trying to convey with this. Will the Butt Plug gnome be the future of Dutch Christmas?